May 4/15 19:27 pm - Guru Supplies Bike Fitting Service to Cannondale-Garmin

Posted by Editoress on 05/4/15

Guru, a brand of Dorel Sports, a division of Dorel Industries, Inc., has partnered with Slipstream Sports and the Cannondale-Garmin Pro Cycling team to optimize the athletes' riding positions for the 2015 season - utilizing the Guru Fit System and working with the Guru Academy Advisory to optimize the team's riding positions.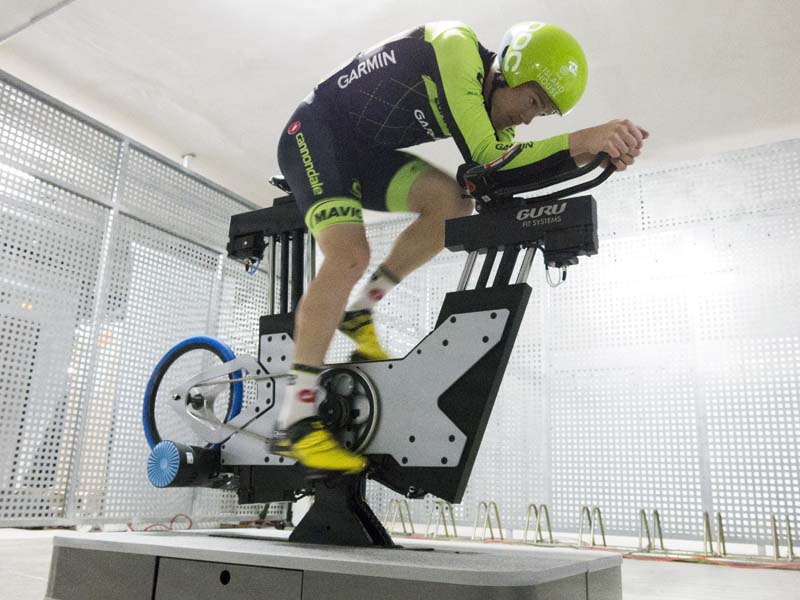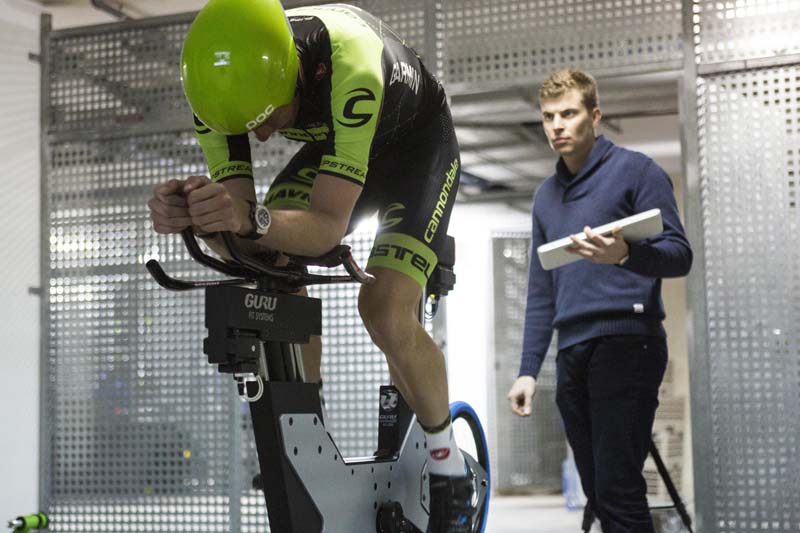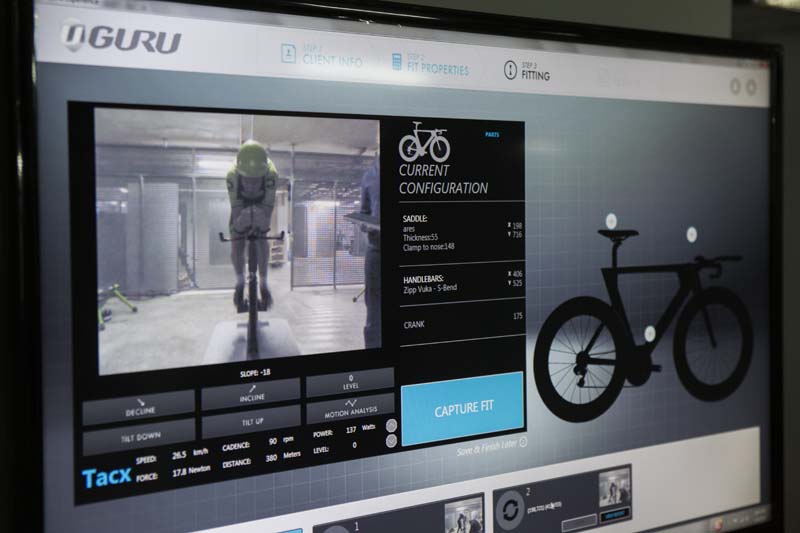 "Our team prides itself on using the most advanced equipment available," said Jonathan Vaughters, CEO of Cannondale-Garmin Pro Cycling. "The Guru Fit System's cutting-edge technology combined with their personalized approach to bike fit is a huge asset for our team."

In November, 2014 the Cannondale-Garmin team visited the Guru Academy in Connecticut to work with members of the Guru Academy Advisory to optimize road bike positions in preparation for the team's first races and training camps in 2015. Each of the team's riders received a one-on-one fit assessment with the Guru team, identifying key areas for improvement and tested new configurations on the Guru Fit System. The athletes provided real-time feedback to riding position adjustments and simulated changes in terrain with the fit bike's motorized elevation feature - while monitoring improvements.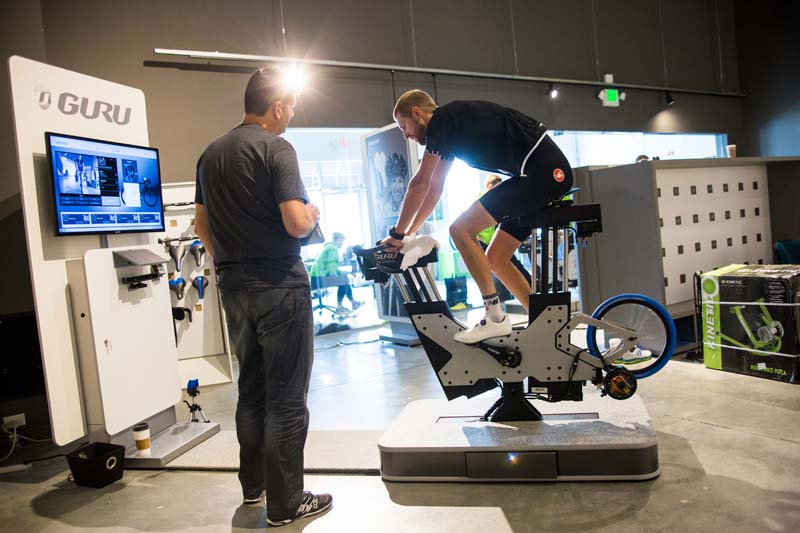 "We combine real-time rider feedback and our data-driven fit principles to optimize an athlete's riding position," said Jane Pearson, Guru Director of Education and Business Development. "Cannondale-Garmin riders are completely in tune with their bodies and it is essential to incorporate their direct insights into our fit protocol."

At Cannondale-Garmin's training camp held in February in Mallorca, Spain, the team worked with Robin Decottignies from Energy Lab (Belgium/Holland) to optimize time trial positions for stage races and grand tours. Decottignies, a member of the Guru Academy Advisory, analyzed the riders' configurations and used time trial-specific protocols to maximize pedaling efficiency in an aero position.

"Time trial fits require ultimate precision and attention to detail," said Decottignies. "Working with the athletes on the Guru Fit System allows us to immediately pick up on minute changes, while enabling the rider to push the limits of their aero profile within UCI regulations."

Following their time trial fits on the Guru Fit System, Cannondale-Garmin Pro Cycling riders tested their new positions at Mallorca's Palma Arena velodrome. The Guru team worked with Sebastien Weber, Cannondale-Garmin Pro Cycling's trainer, to analyze the riders' pedaling efficiency on the track.

"Testing these positions in a controlled environment is critical," said Weber. "We monitored the riders' pedaling efficiency during each test, and we found a significant increase in output."

In addition to working with the athletes, the Guru team provided the Cannondale-Garmin Pro Cycling mechanics and technical staff with personalized fit reports outlining each rider's fit data (saddle height, setback, reach, drop) and bike configuration (frame size, stem length & angle, spacer count). Mechanics also utilize Guru's XY laser level to assist in setting fit coordinates on the riders' bikes down to the millimeter.

"Guru's fit report takes the guesswork out of setting up the team's fleet of bikes," said Geoff Brown, head mechanic at Cannondale-Garmin Pro Cycling. "Each rider uses several bikes during the season, and having access to each rider's data ensures that their bikes are set up perfectly."