May 22/15 8:51 am - Canada Sends 9 Riders to Junior Track Worlds

Posted by Editoress on 05/22/15

Canada will be sending nine junior cyclists to attend the 2015 UCI Junior Track World Championships in Astana, Kazakhstan this summer, August 19-23.

The men's endurance program will be represented by Evan Burtnik of Edmonton, AB, Connor Byway of Ottawa, ON, Bayley Simpson of Lindsay, ON, John Willcox of Victoria, BC, and Jordann Jones of Ancaster, ON.

Katherine Maine of Ottawa, ON, Anna Talman of Edmonton, AB and Gillian Ellsay of Courtenay, BC will be racing the women's endurance events.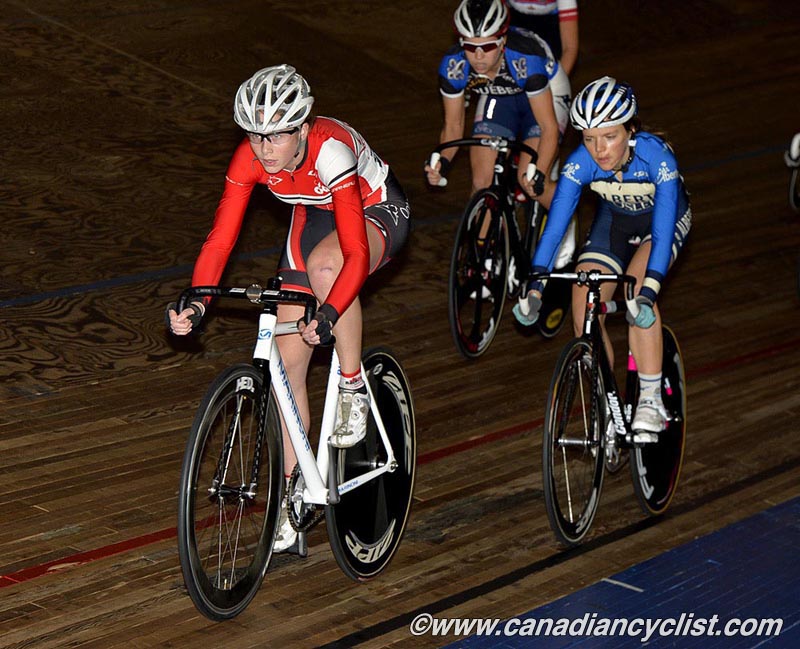 Katherine Maine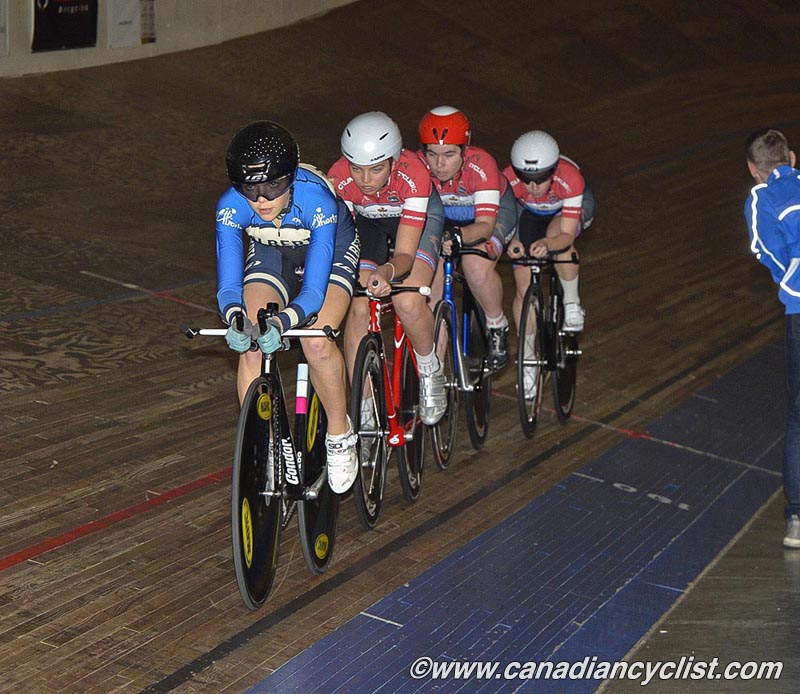 Anna Talman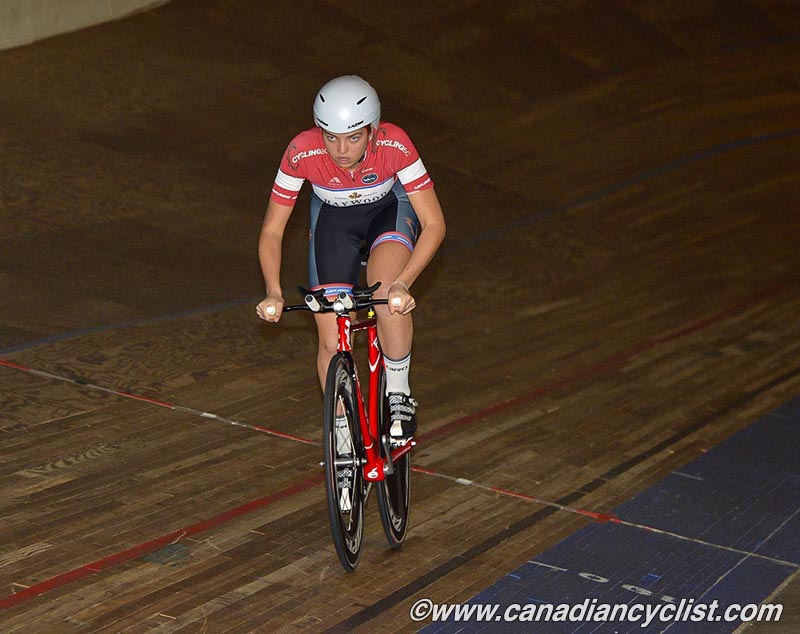 Gillian Ellsay
Stefan Ritter of Edmonton, AB, will be the lone sprinter representing Canada, racing both the Sprint and the Keirin.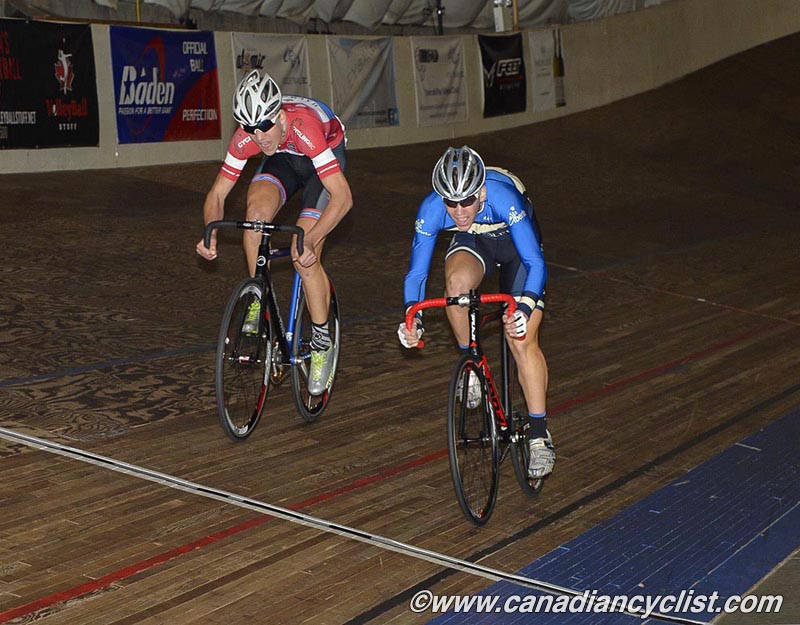 John Willcox and Stefan Ritter
Evan Burtnik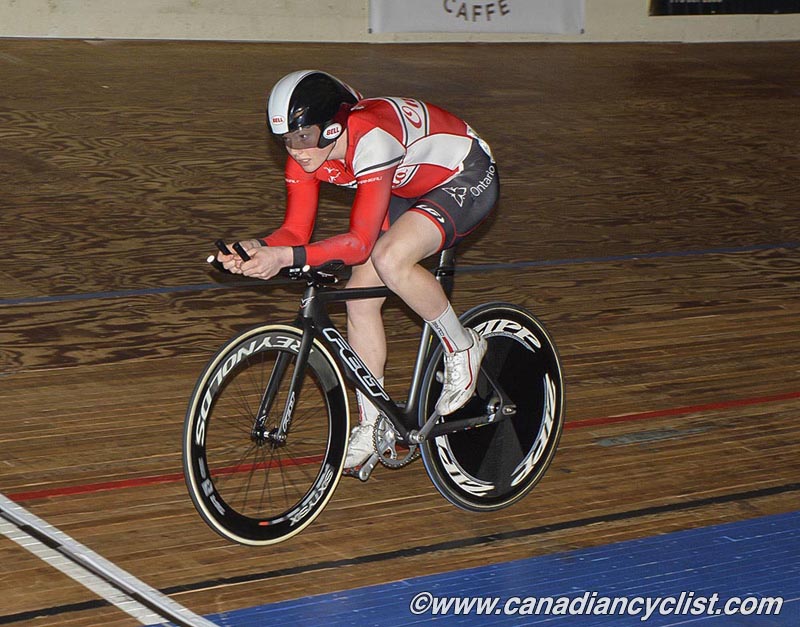 Connor Byway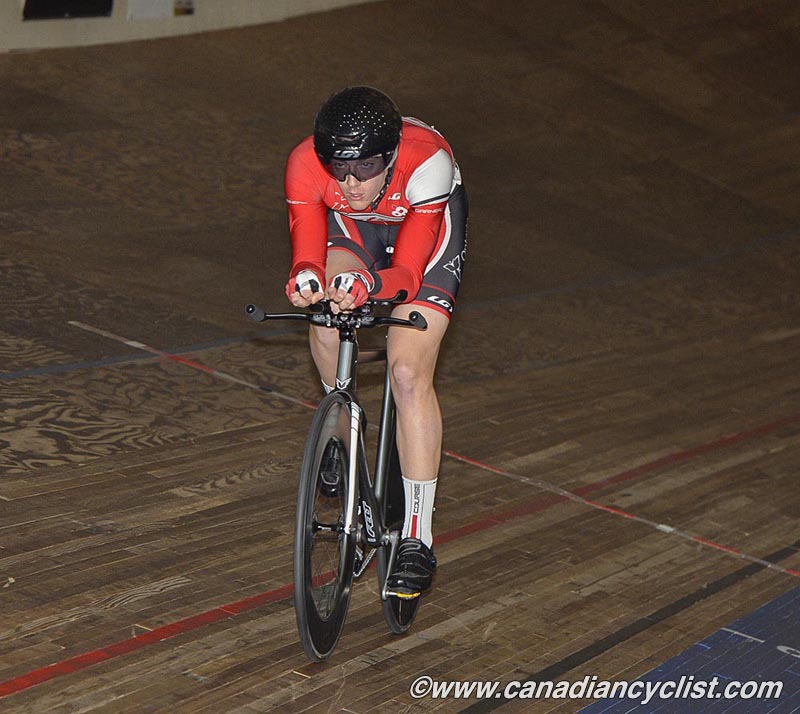 Bayley Simpson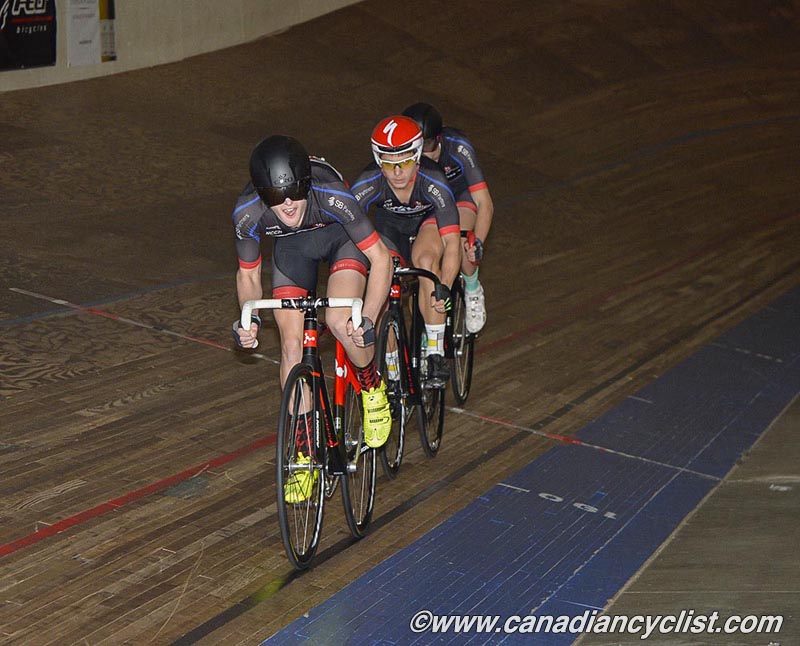 Jordann Jones leads Team NCCH in the U17 Team Sprint
Of the nine cyclists, three participated in the 2014 edition of this event: Evan Burtnik, Connor Byway, and Bayley Simpson. Burtnik finished seventh in the omnium, the best result for these three young cyclists.

"Having continued to lift the expectation of what is demanded of a National Team rider at the UCI Juniors Track World Championships, there is an increasing expectation of the level of performance of our riders," said Ian Melvin, men's endurance track coach at Cycling Canada. "Several strong performances in the Men's Individual Pursuit at the selection trials suggest that a top-6 ride in the Men's Team Pursuit is well within our reach and that a top-5 in the Individual Pursuit itself is a very real objective."

Melvin adds: "The inclusion of three talented Junior Women has the promise to fulfill several top-10 placings in the individual endurance events while in the Men's Sprint, the rapidly developing Stefan Ritter has the opportunity to rub shoulders with the best in the world where anything can happen."

Supported by Cycling Canada staff, the 2015 Canadian Junior Track World Championship team has the potential to continue building towards medal potential performances in the coming years. As one of the major pathways into elite national team programs, ever improving performances and results will only serve to enhance and support Cycling Canada on the world stage.

Evan Burtnik (18, Edmonton, AB)
Connor Byway (17, Ottawa, ON)
Bayley Simpson (17, Lindsay, ON)
John Willcox (16, Victoria, BC)
Jordann Jones (16, Ancaster, ON)
Stefan Ritter (17, Edmonton, AB)
Katherine Maine (17, Ottawa, ON)
Anna Talman (17, Edmonton, AB)
Gillian Ellsay (18, Courtenay, BC)
Cycling Canada