July 21/15 9:25 am - Tour de L'Abitibi: Challenge Sprint

Posted by Editoress on 07/21/15

Val-d'Or citizens were visibly happy with the return of the Tour de l'Abitibi Desjardins after a four year absence. Many came to watch the presentation of the 23 teams that will participate to the 47th edition of the Tour and to cheer for the local team, IAMGOLD-Specialized.

After the presentation, the best sprinters from each team competed in and fought hard during the Challenge Sprint Abitibi race. In the end, Pierre Barbier from Team France finished in first place, followed by Simon Ouellette from André Cycle Kaycan-RDS.

''The Challenge Sprint Abitibi is a good way of noticing the best sprinters early on in the week'' commented Olivier Grondin, radio-Tour representative. In fact, the winner of the Challenge mentioned he was not the only fast rider on Team France. French riders will be ones to watch during the week, as well as Americans Adrien Costa and Brandon McNulty. Jean-François Soucy, a local who is on Team Québec, also had a good result with a 6th placing of the twenty-four racers who competed.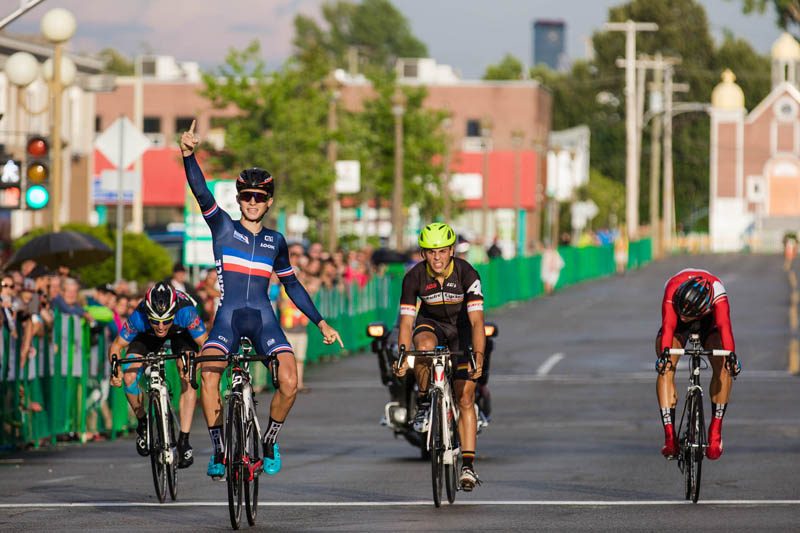 Pierre Barbier (France) wins. Photo: Vincent Drouin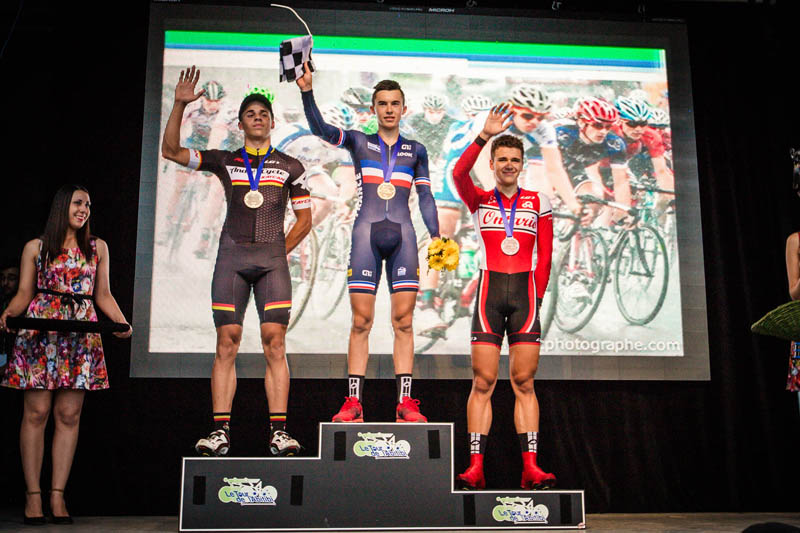 Podium. Photo: Vincent Drouin


Results
1 Pierre Barbier (France)
2 Simon Ouellette (Andre Cycle Kaycan RDS)
3 Ross Graham (Ontario)
4 Lucas Conly (Washington Spin Developement)
5 Kotaro Ono (Japan)
6 Aaron Carter (Velo Club Metropolitain - Cycle ABC)
7 Jean-Francois Soucy (Quebec)
8 Christopher Blevins (USA)