July 29/15 14:37 pm - Singletrack 6 - Stage 3 Recap

Posted by Editoress on 07/29/15

Stage 3 (July 28th) in Kalamalka Lake started on an overcast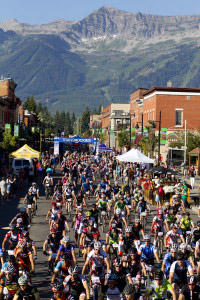 but warm morning that set the scene with showers temporarily sprinkling the riders as they left the start line in the valley of Cold Stream. There was the relentless quad-burning climb presenting the riders to the much anticipated and feared Big Ed descent.

Big E" as it is now affectionately known by riders who managed to man-oeuvre their way down this juggernaut of a descent that induces fist pumps and back slapping once riders realize they have tamed the trail, dominated the topic of animated discussions at the finish line today.

"Big E" lived up to its reputation forcing some wide eyes and tight knuckles around handlebars. Once "Big E" was done with riders it spat them out onto some of the most amazing views of the event this far with Kalamalka Lake enticing riders to its shores.

Front of the pack rider, Jason Sager (CompetitiveCyclist.com) was overheard saying it was the most rowdy downhill he has ever ridden on a XC bike. Big Respect to all who tamed the beast.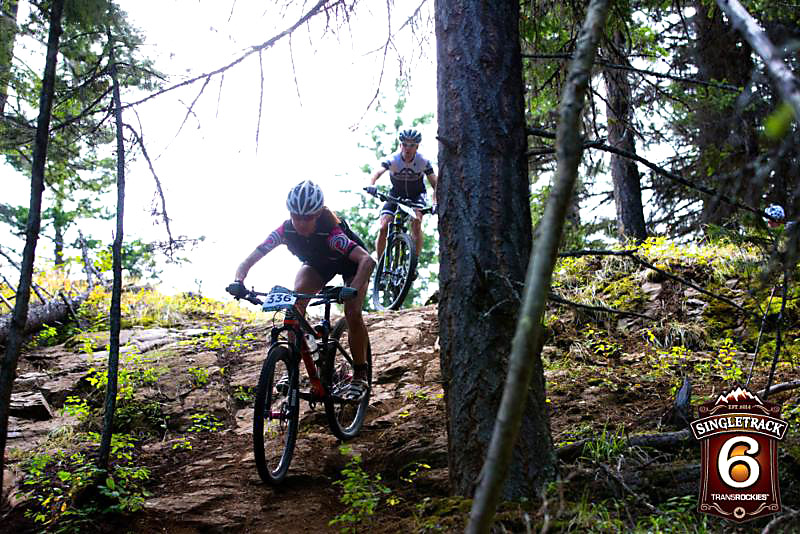 Descending "Big Ed"
We prepared ourselves for an epic battle out there and the sharp end of the field definitely did not disappoint as riders fought for the top step of the podium in ST6 and our top riders sealed the deal in the final stage of ST3.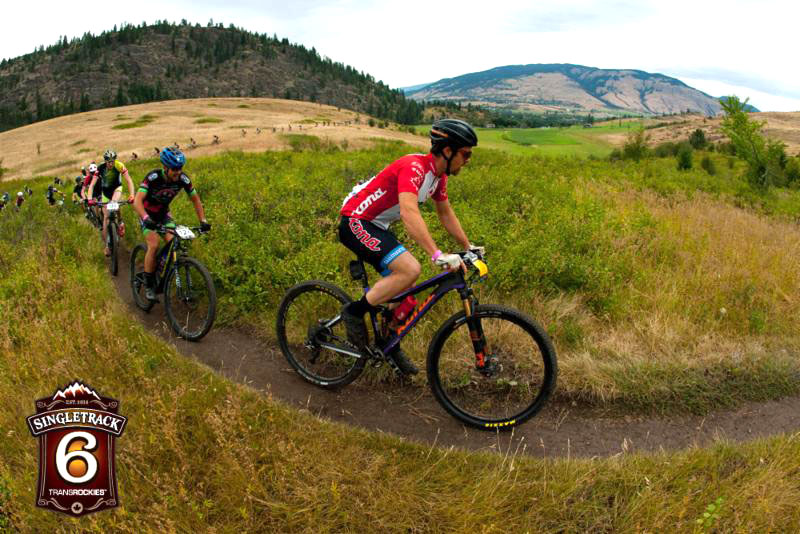 Cory Wallace
Leader of ST6, Cory Wallace put the hammer down again extending his lead over second position to just over 8 minutes in the GC. Tristan Uhl (CompetitiveCyclist.com) and very recent winner of BC Bike Race had a solid ride finishing in second place with Andreas Hartmann (Craft Rocky Mountain) in 3rd place.

We eagerly await the outcome of a stage that will subject riders to the real dry heat of the Okanagan prepared by Pace Sports Fitness.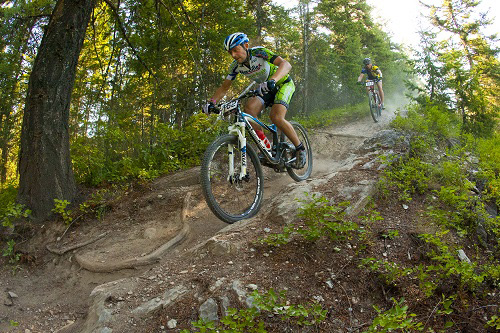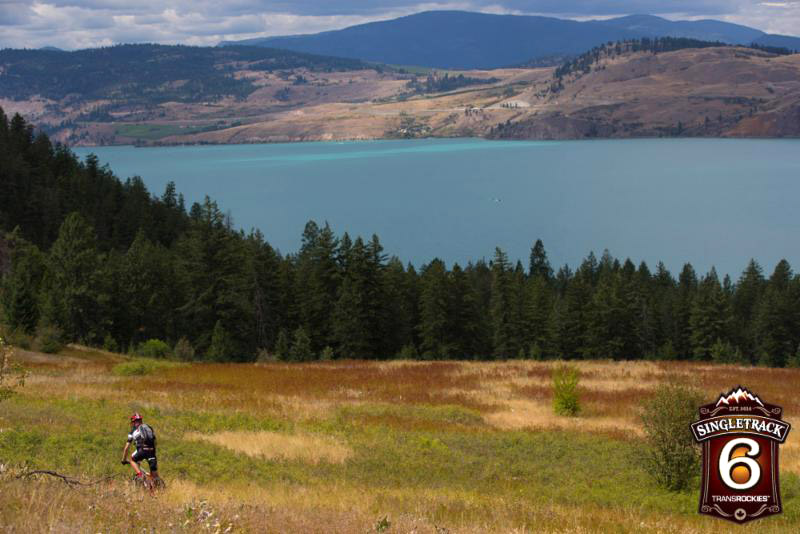 Kalamalka Lake
In the women's race Kate Aardal (Ridley's Cycle) stamped her authority on the rest of the chasing pack opening up her lead further over 2nd place Carmen Labbe (Kicking Horse Coffee) and Nicole Muzechka (Deadgoat Racing) in 3rd Place.

The ST3 event wrapped up Tuesday and what a finish it proved to be as Kalamalka Lake was the perfect send off to riders after a challenging and beautiful 3 stages of riding.

Olympian and XC World Champion, Catharine Pendrel (Luna) was an Absolute Gem and ambassador for the sport as she took the overall win in the same week she will be riding a UCI World Cup.

Kris Sneddon (Kona) took the overall win in the men's event in a commanding way proving his professionalism and credentials.

For Full Results Click HERE

Winners of Stage 3
Singletrack 6:

Team Category
Open Men - Pieter Broeckx & Kris Henderieckx
Open Women - Mindy Mulliken & Karen Tremaine
Open Mixed - Gretchen Reeves & Cannon Shockley
80+ Men - Kurtis Averill & Shane Keyser
80+ Mixed - Alana Heise & Jeff Nielson
100+ Open - Geoff Clark & Tom Ebbern

Solo
Open Men - Cory Wallace
Open Women - Kate Aardal
40+ Women - Trish Grajczyk
40+ Men - Simon Dove
50+ Men - Derek Milne

Singletrack 3:

Solo
Open Men - Kris Sneddon
Open Women - Catharine Pendrel

Timed Descent
Men - Peter Watson
Women - Catharine Pendrel