August 1/15 9:49 am - Atherton & Brosnan Top Qualifiers at Mont Ste Anne DH

Posted by Editoress on 08/1/15

Competition began on Friday at Mont Ste Anne, Canada, with qualifications for Round 5 of the Downhill series in the UCI Mountain Bike World Cup presented by Shimano. Rachel Atherton (GT Factory) extended her lead in the women's series with a winning run, but men's series leader Aaron Gwin (Specialized) crashed out, tightening up the standings for the men. National champion Miranda Miller was the top Canadian women, in seventh, with Mark Wallace (Devinci Global Racing) the top man in 13th.

Heavy rain overnight left wooded sections of the track muddy and slippery, but in the open it was dry for the women. Atherton was first out of the gate, and set a time that could not be touched, finishing nearly five seconds ahead second ranked Emmeline Ragot (MS Mondraker). World champion Manon Carpenter (Madison Saracen) was a distant third, 11.5 seconds back. Behind Miller, Casey Brown - ninth in the overall standings - qualified ninth. Canadian Junior Georgia Astle qualified 12th and Jaime Hill 20th.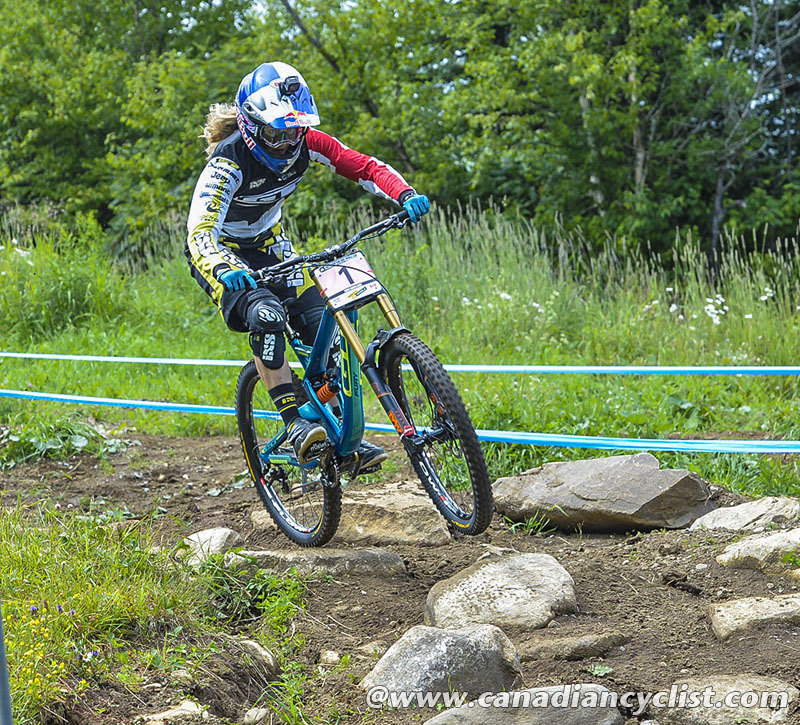 Rachel Atherton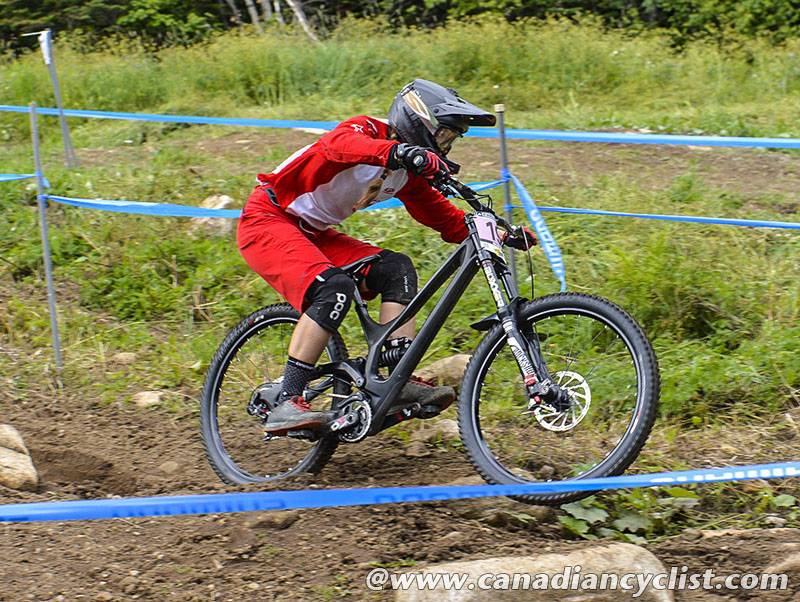 National champion Miranda Miller
Ten minutes before the start of the men's race, the skies opened and the course was hit with heavy rain. Gwin, the first down the course, gave notice to the rest of the field that the track was incredibly slick, going down in the first corner and sliding through the mud. When he got back on his bike he discovered that he had broken off his left crankarm, ending his day, although as a protected rider he will start the Final on Saturday.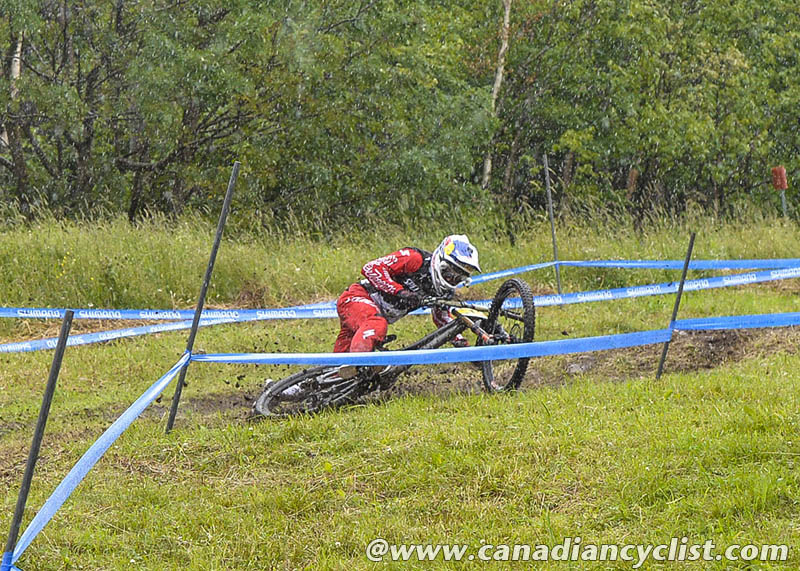 Aaron Gwin goes down during torrential rain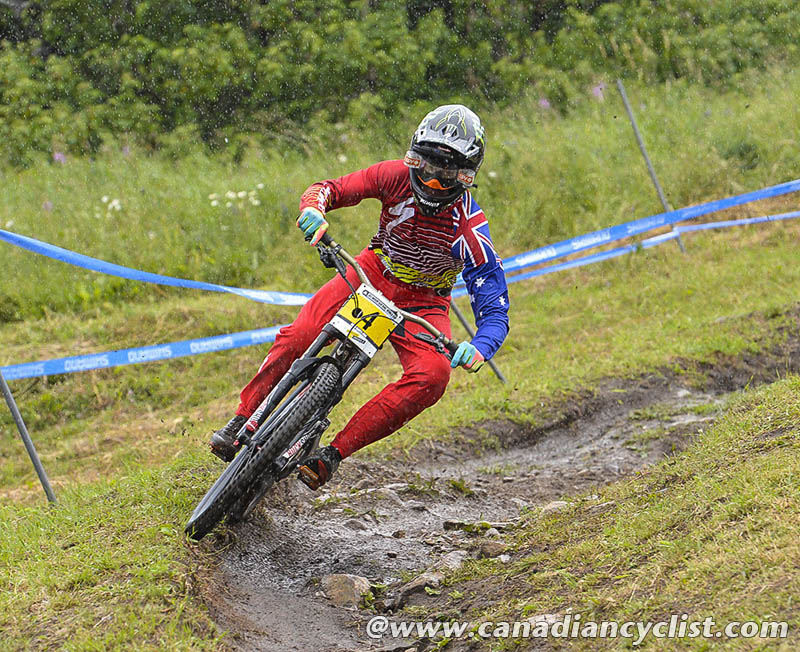 Troy Brosnan set the best time
Gwin's Specialized team mate, Troy Brosnan, took top honours, finishing three seconds ahead of Danny Hart (MS Mondraker), with Marcelo Gutierrez (Giant Factory) finishing third and defending World Cup champion Josh Bryceland fourth. Unable to start was World Cup fifth ranked Remi Thirion (Commencal/Vallnord), who broke his ankle in a training crash on Thursday.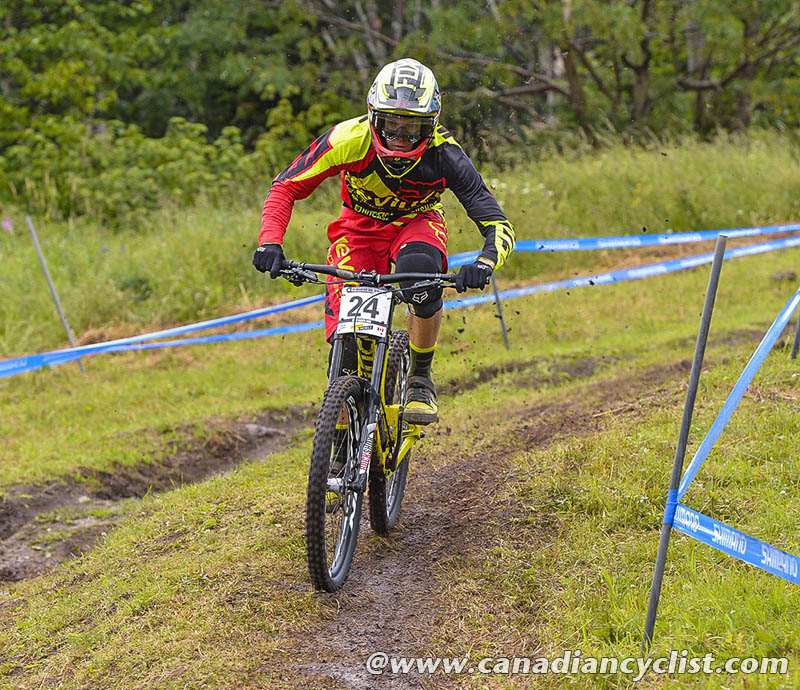 Mark Wallace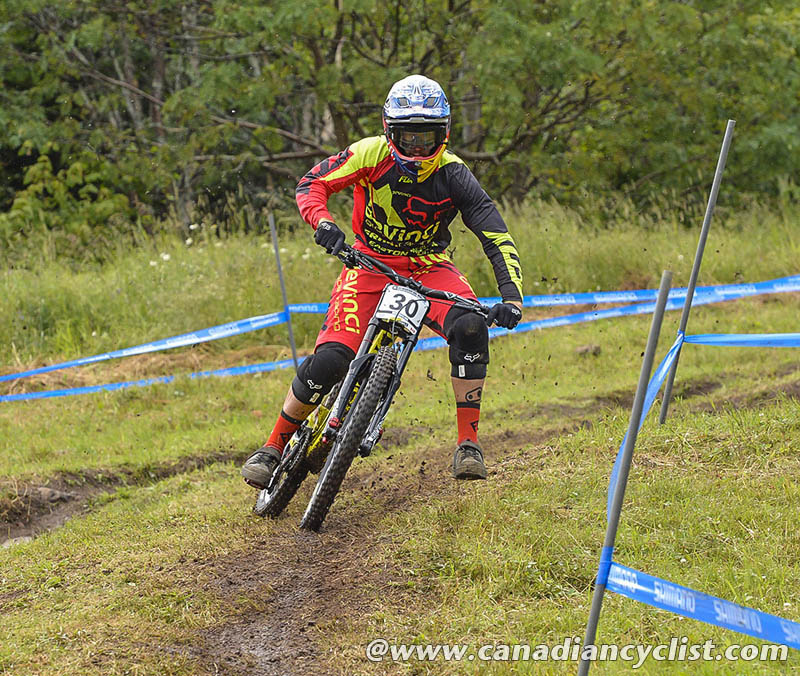 Steve Smith
Wallace was the only Canadian to crack the top-40 for the men, with Forrest Riesco next in 44th, and then 2013 MSA winner Steve Smith (Devinci Global Racing) in 54th. Only two other Canadian men qualified for the Final - Hugo Langevin in 62nd and national champion Matt Beer in 77th.

In the Junior men's competition, Jacob Dickson (Orange Dirt World XFusion) was the top finisher, followed by World Cup leader Andrew Crimmins (Kona Factory) and Alex Marin Trillo (Giant Factory). Max Scharf (Canada B) was the top Canadian qualifier in 11th, followed by Daniel Shaw (Canada B) in 14th, Jack Almond (Canada) 18th, Bracken Camilleri (Canada) 19th, Adam Robbins (Canada) 35th, Henry Fitzgerald (Steve Peat Syndicate Global) 23rd, national champion Magnus Manson (Norco Factory) 27th and Nic Rogers (Canada B) 30th.

Results
Fatal error
: Uncaught Error: Object of class PDO could not be converted to string in /home/canadiancyclistcom/canadiancyclist.com/public/modules/news.php:528 Stack trace: #0 /home/canadiancyclistcom/canadiancyclist.com/public/modules/news.php(517): getrelatedgallery() #1 /home/canadiancyclistcom/canadiancyclist.com/public/dailynews.php(58): getDailyNewsArticle() #2 {main} thrown in
/home/canadiancyclistcom/canadiancyclist.com/public/modules/news.php
on line
528