September 1/15 9:35 am - Mountain Bike Worlds Preview - Canada Brings 37 Riders

Posted by Editoress on 09/1/15

The mountain bike season concludes this week with the UCI Mountain Bike & Trials World Championships, held in Vallnord, Andorra, high among the Pyrenees mountains between Spain and France. Athletes will compete in the disciplines of Eliminator, Team Relay, Cross-country, Downhill and Trials for the right to wear the rainbow stripes all through the next season.

Canada has brought a strong 37 rider team (24 XC, 11 DH and 2 Trials). For the Cross-country discipline this is a particularly important Worlds, since it is the final Worlds that counts towards nation rankings for next year's Olympic Games.
(For full team list see Cycling Canada Announces Team for Mountain Bike Worlds)

The action begins on Tuesday with the Eliminator, a short intense competition, where riders compete four at a time on a 900 metre technically demanding track, with the top-2 of each heat moving on to the next round until only four riders are left to race for the titles for women and men.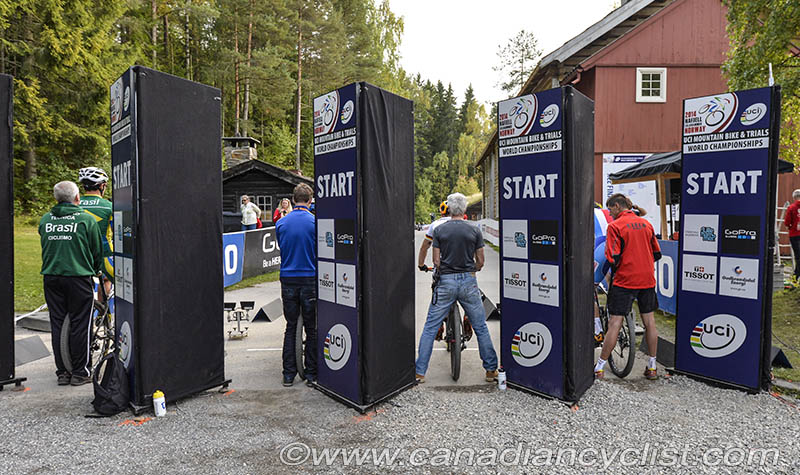 The Eliminator start house
Canada will have no entries in the Eliminator, but there are some strong riders going for the titles. For the women, defending world champion Kathrin Stirnemann (Switzerland), Eva Lechner (Italy), Anne Terpstra (Netherlands) and Linda Indergand (Switzerland) are the top favourites for the podium. On the men's side, defending champion Fabrice Mels (Belgium), former champions Ralph Naef (Switzerland) and Paul van der Ploeg (Australia), Lukas Fluckiger (Switzerland), Marco Fontana (Italy), Sam Gaze (New Zealand) and Daniel Federspiel (Austria) are all on the start list.

Also beginning on Tuesday, and running through the week, will be the Trials competition, a fascinating and skill-demanding discipline, where riders make their way through, over and under obstacles in a series of sections, with the goal being to 'clean' each section by not putting a foot down. Traditionally, Spain has been a very strong competitor in this event, along with Germany and France. Canada has two men in the Elite 26" category, Jeff Anderson and David Herr.

On Wednesday, the Team Relay takes place, with each country fielding a team consisting of an Elite woman, a Junior man, Under-23 man and Elite man, with each rider completing one lap of the cross-country circuit. Tactics play a big part in this race - do you start with your fastest rider to open a gap and hope you can hold on, or do you save your faster riders for later, and hope they can make up any gaps? Switzerland has to be considered the favourite in this race, but Canada is fielding a strong team, consisting of all four national champions - Catharine Pendrel, Raphael Gagne, Alexandre Vialle and Raphael Auclair. Canada will be hoping to score valuable UCI points with a good result.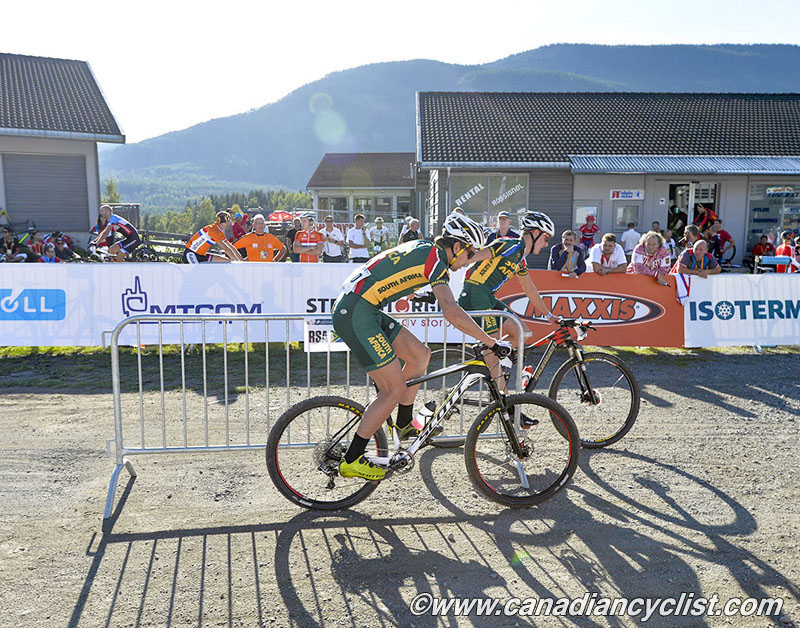 One rider hands off to another during the relay
Thursday, the Cross-country action begins, with the Junior women and men, followed on Friday by the Under-23 women and men, and then the Elite women and men conclude this discipline on Saturday. The 4.2 kilometre circuit is a modified version of the one previously used in World Cups. It is a lung-buster, at nearly 2000m with lots of climbing, including the very steep and aptly named Red Zone. There is not much time to rest between climbs, with the riders having to negotiate downhills filled with roots and rocks. In addition, intermittent rain is expected throughout the week.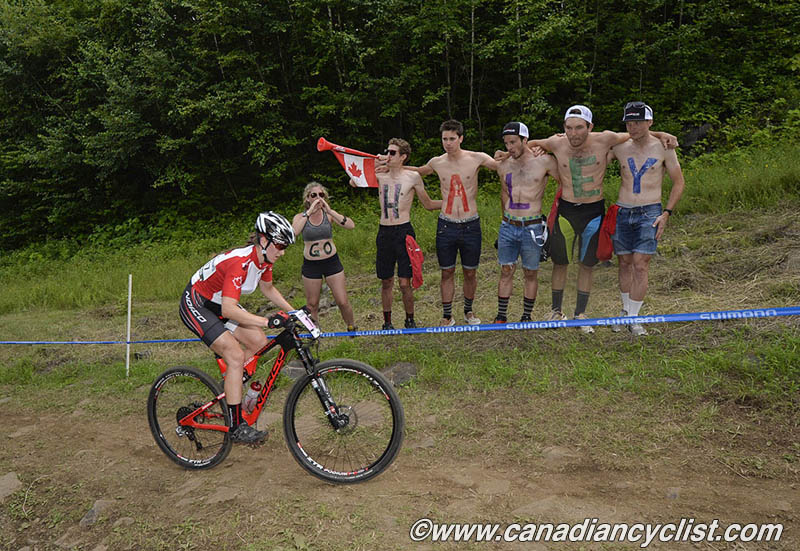 Canadian U23 Champion Haley Smith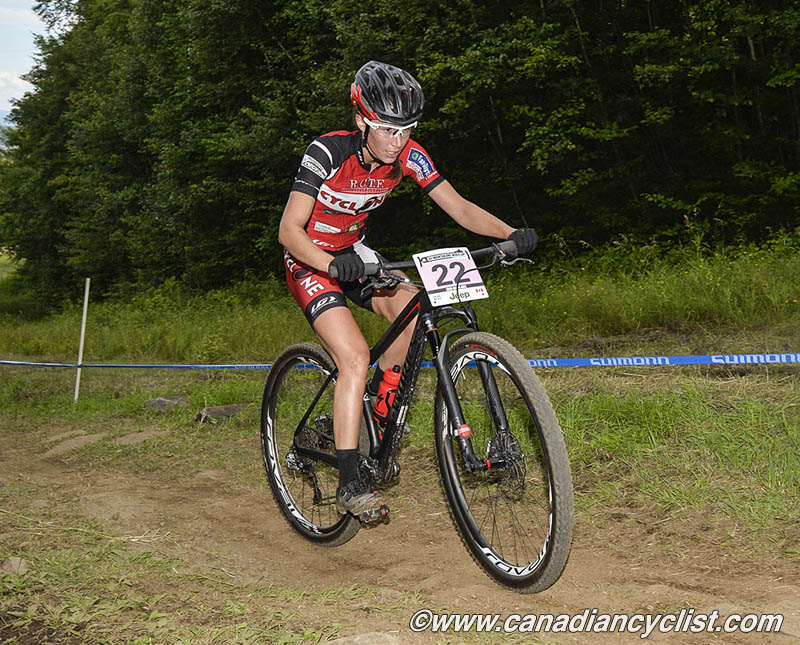 Catherine Fleury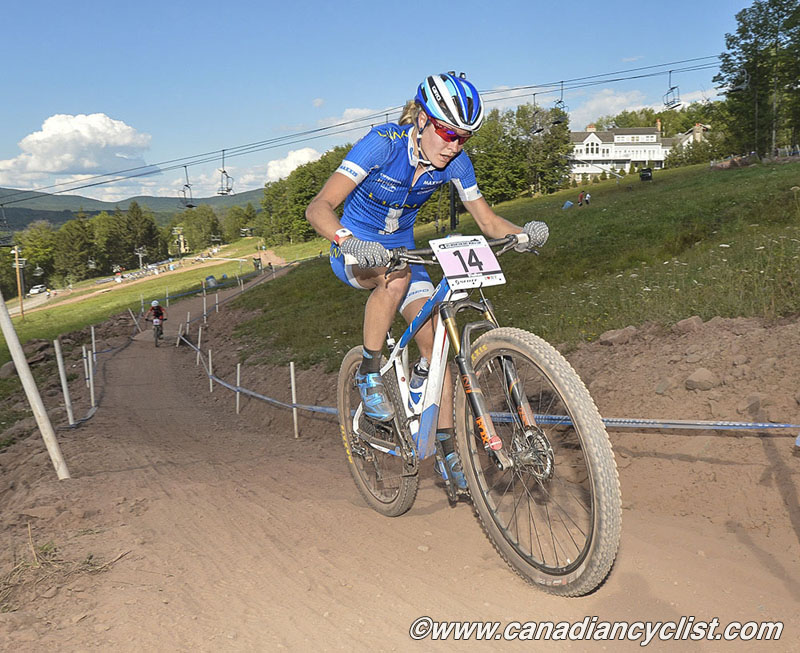 Maghalie Rochette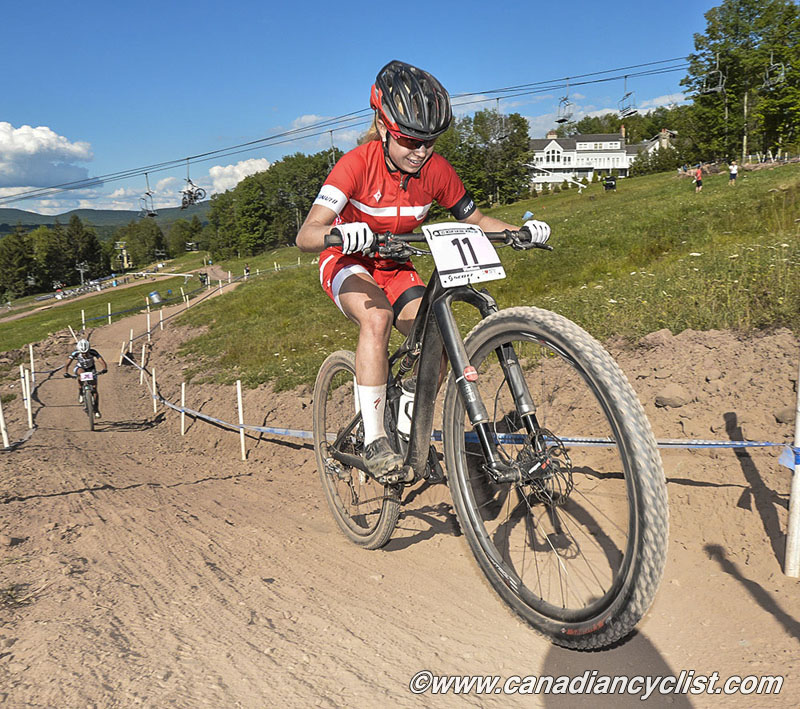 Frederique Trudel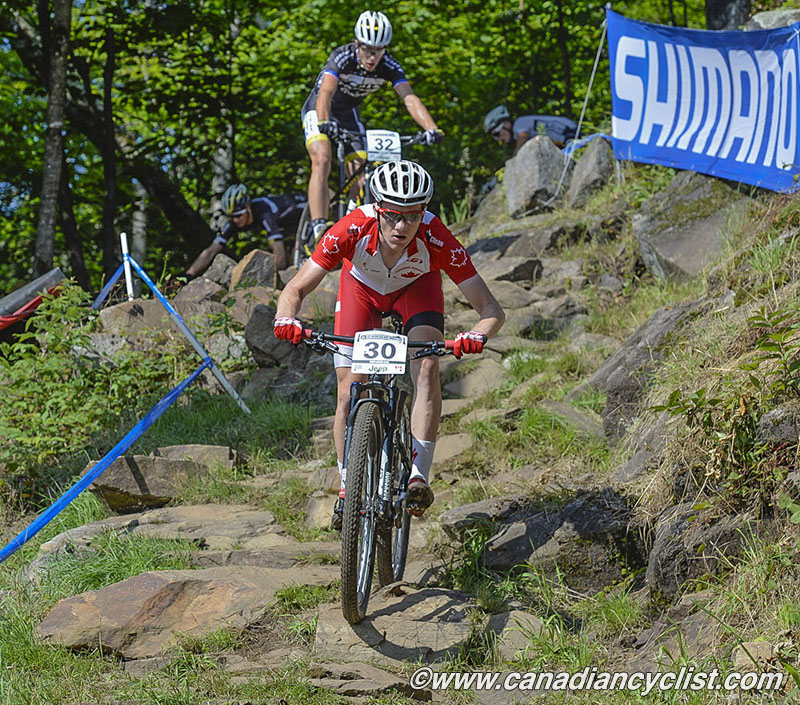 Canadian U23 National Champion, Alexandre Vialle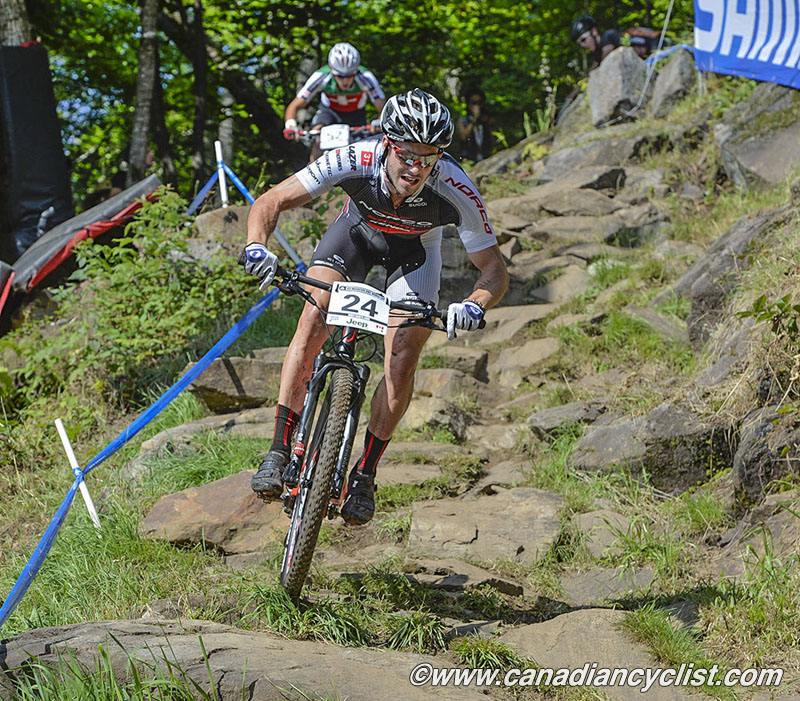 Peter Disera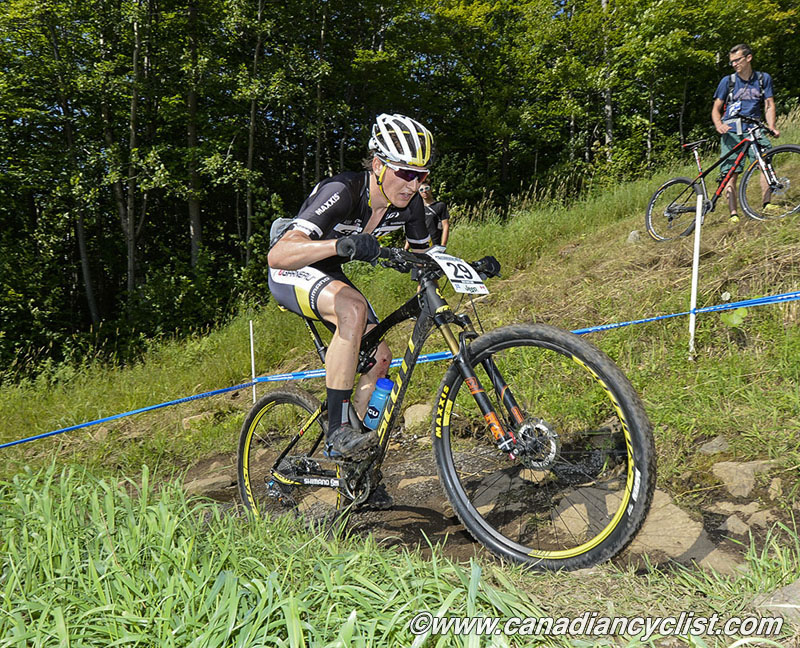 Marc-Antoine Nadon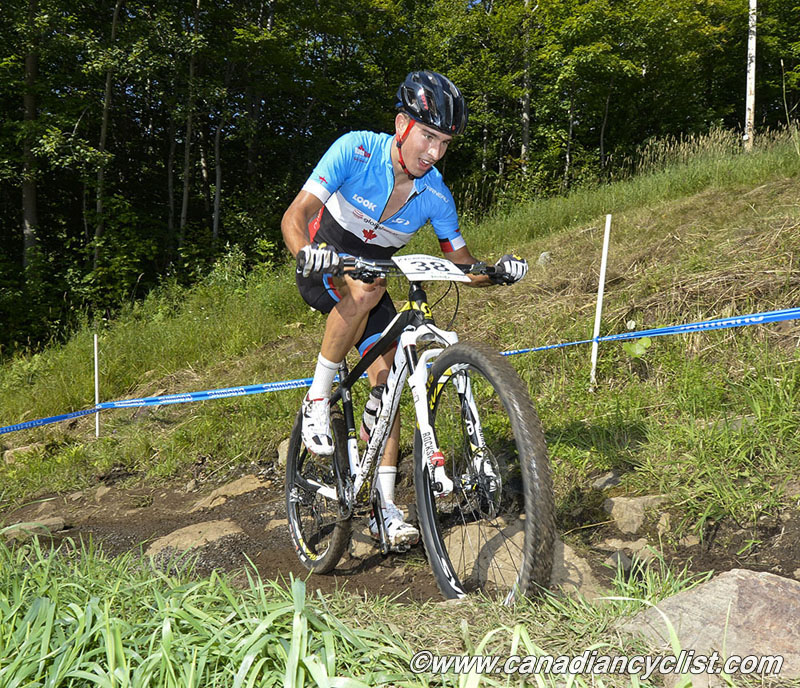 Marc Andre Fortier
Junior Men's National Champion, Raphael Auclair
Rhys Verner and Quinton Disera
Junior Women's National Champion, Laurie Arsenault
Emily Handford and Soren Meeuwisse
Mackenzie Myatt
In the Elite races, we will see the unique circumstance of Under-23 rider Jolanda Neff of Switzerland riding with the Elite women. Neff was given the opportunity to 'ride up' after winning the overall Elite World Cup, however, her victory is by no means assured, with Annika Langvad (Denmark) and defending world champion Catharine Pendrel both ready to give her a battle. Canada's Emily Batty, coming off a podium in the final World Cup two weekends earlier, will also be looking for a good result in the Elite women. Other Canadians in the Elite women are Sandra Walter and Mikaela Kofman. In Junior women, Canada has Soren Meeuwisse, Laurie Arsenault, Emily Handford and Mackenzie Myatt. In Under 23 women, Canada has Catherine Fleury, Maghalie Rochette, Haley Smith and Frederique Trudel.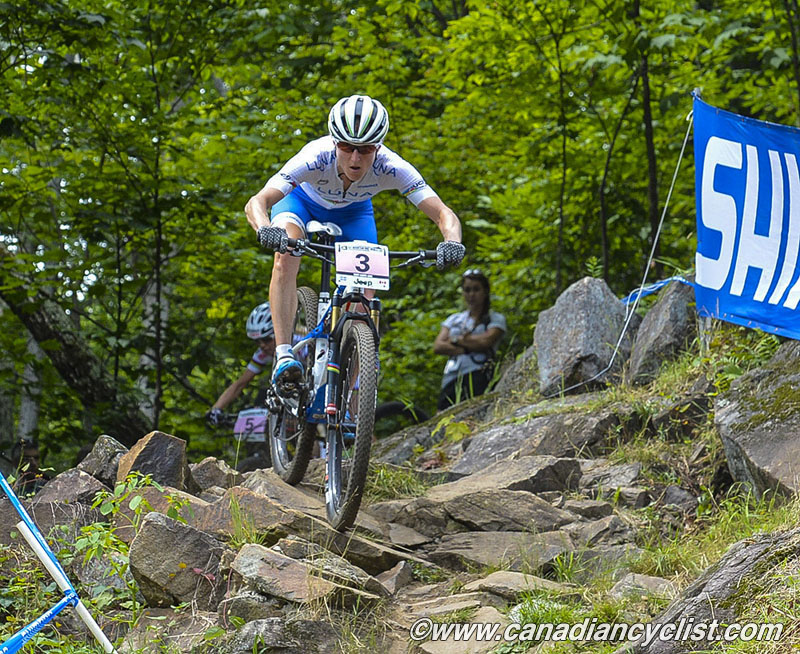 National Champion, Catharine Pendrel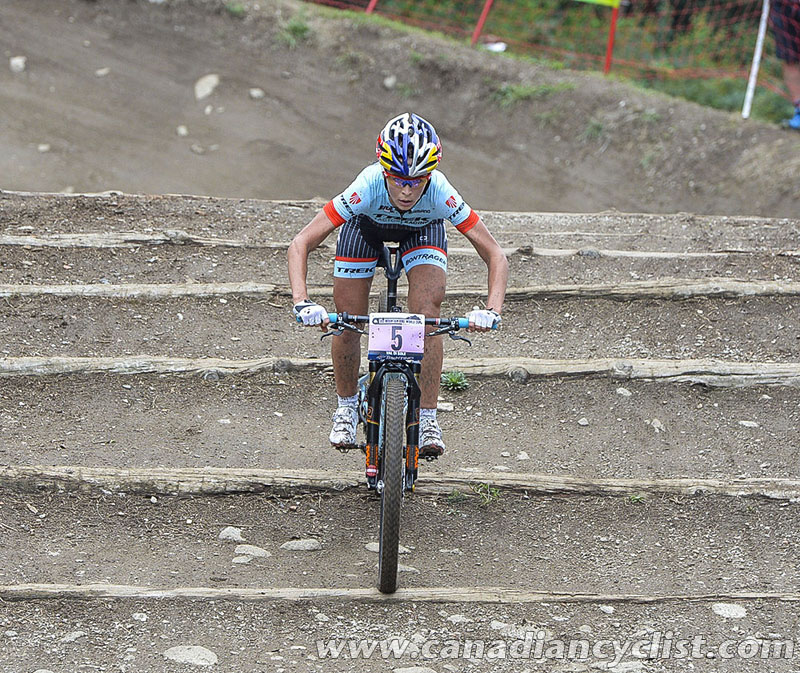 Emily Batty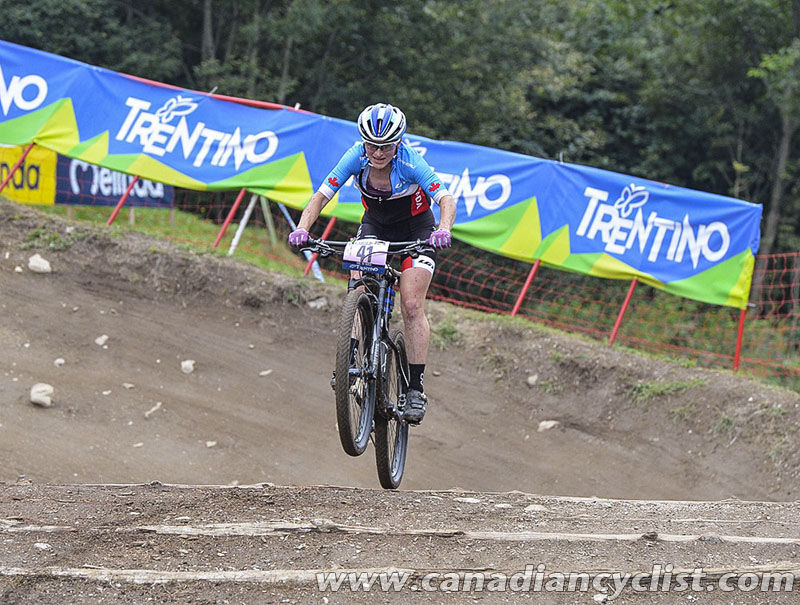 Sandra Walter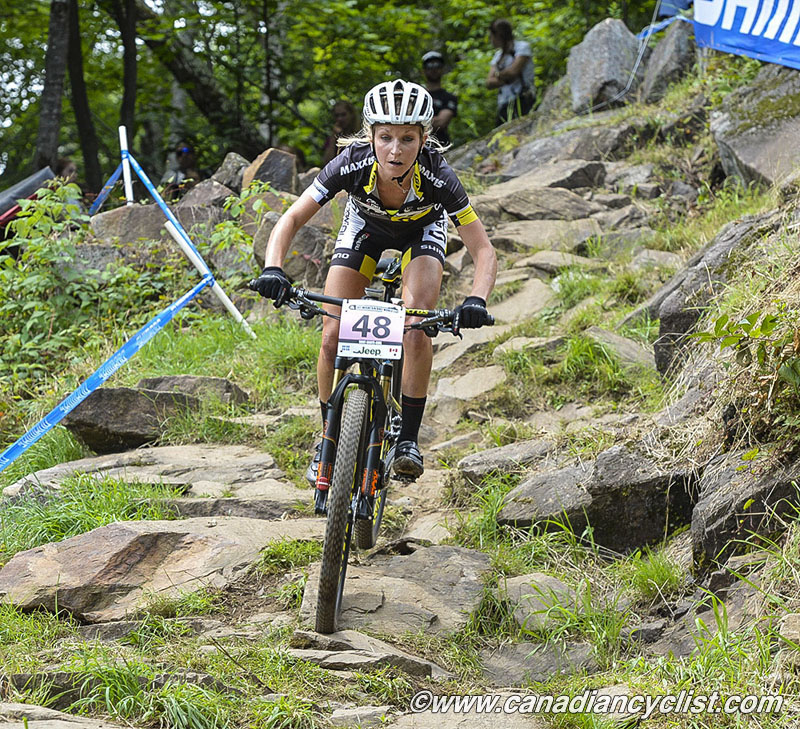 Mikaela Kofman
In the Elite men's competition, expect to see the resumption of the season-long battle between World Cup champion Nino Schurter (Switzerland) and defending world champion Julien Absalon (France). Another possible podium contender is Olympic champion Jaroslav Kulhavy (Czech Republic). Canadian champion Raphael Gagne has been recording the best results of his career this season, including a sixth place at Mont Ste Anne, so he will be looking to continue that trend with a top-10. Other Elite men for Canada are Leandre Bouchard, Geoff Kabush and Derek Zandstra. For Under 23 men, Canada has Alexandre Vialle, Peter Disera, Marc-André Fortier and Marc-Antoine Nadon. In Junior men, Canada has Raphael Auclair, Rhys Verner, Quinton Disera and Sean Fincham.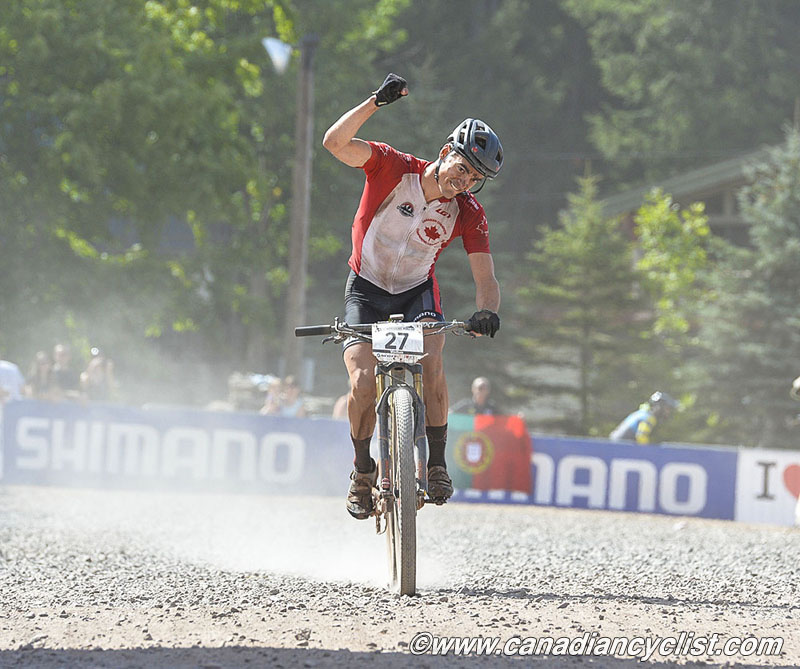 National Champion, Raphael Gagne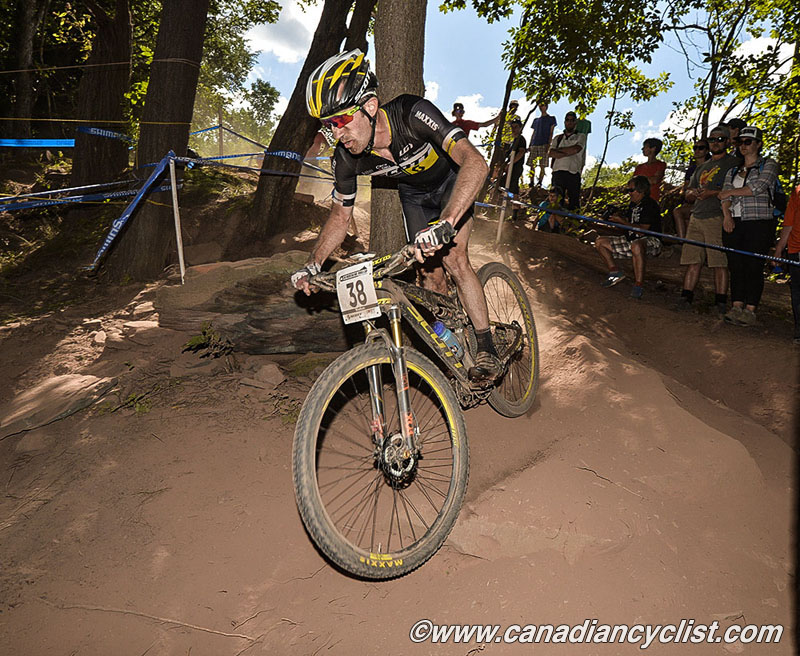 Derek Zandstra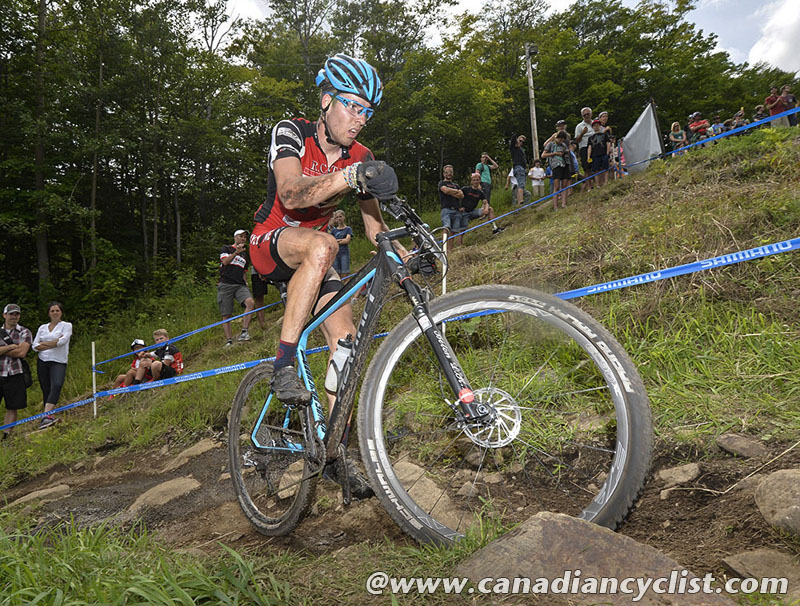 Léandre Bouchard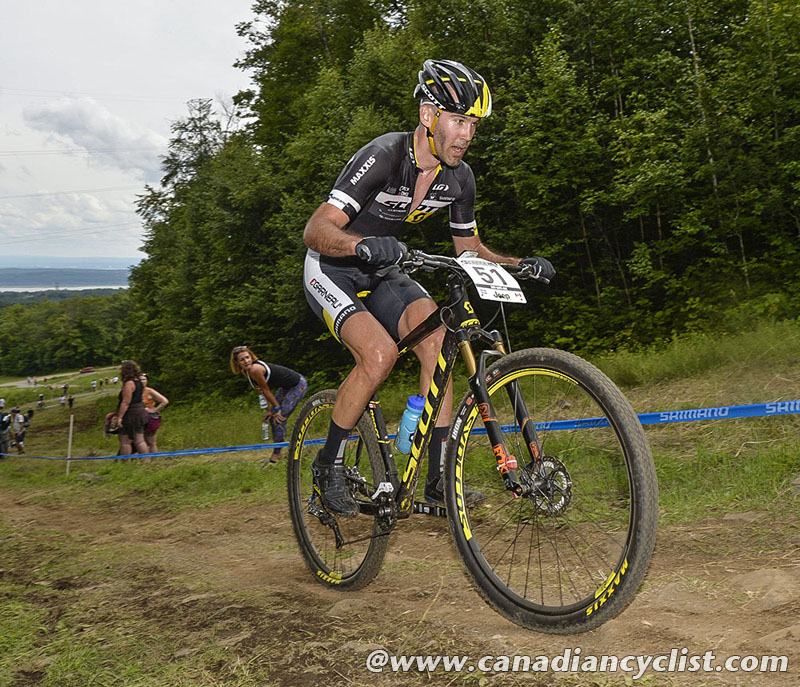 Geoff Kabush
After the Cross-country competition concludes, it is time for the crowd-favourite Downhill on Sunday. Vallnord is notorious for its steep, rough and rocky track. Rachel Atherton (Great Britain) is far and away the Elite women's favourite, coming off an incredible six straight World Cup victories. However, anything can happen in the Downhill, and defending world champion Manon Carpenter (Great Britain) has been nipping at Atherton's heels all season, while Myriam Nicole (France) is also a strong podium favourite. Canada has four Elite women, with Casey Brown consistently finishing in the top-10 all season at the World Cup, while national champion Miranda Miller finished on the podium at Mont Ste Anne. Other Elite women for Canada are Claire Buchar, a former Worlds medalist, and Vaea Verbeek. Canada has one Junior woman, national champion Georgia Astle.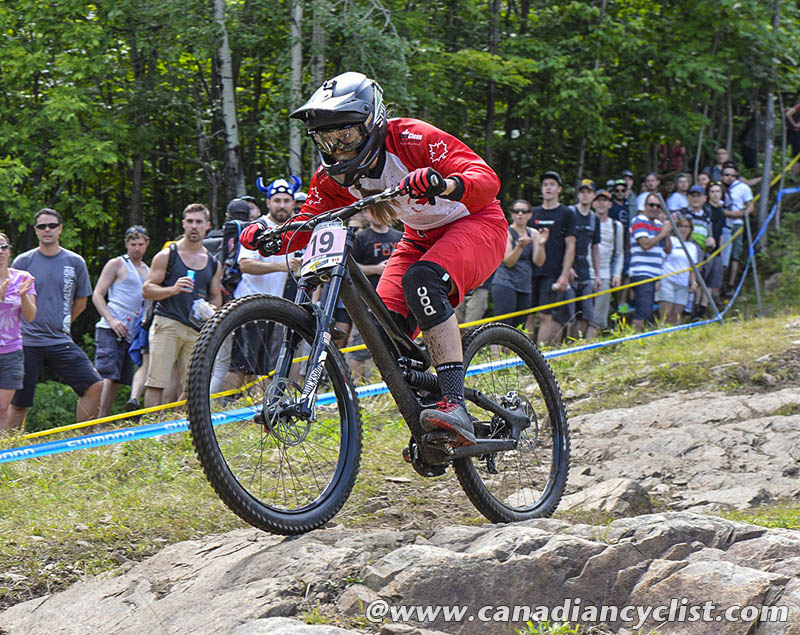 National Champion, Miranda Miller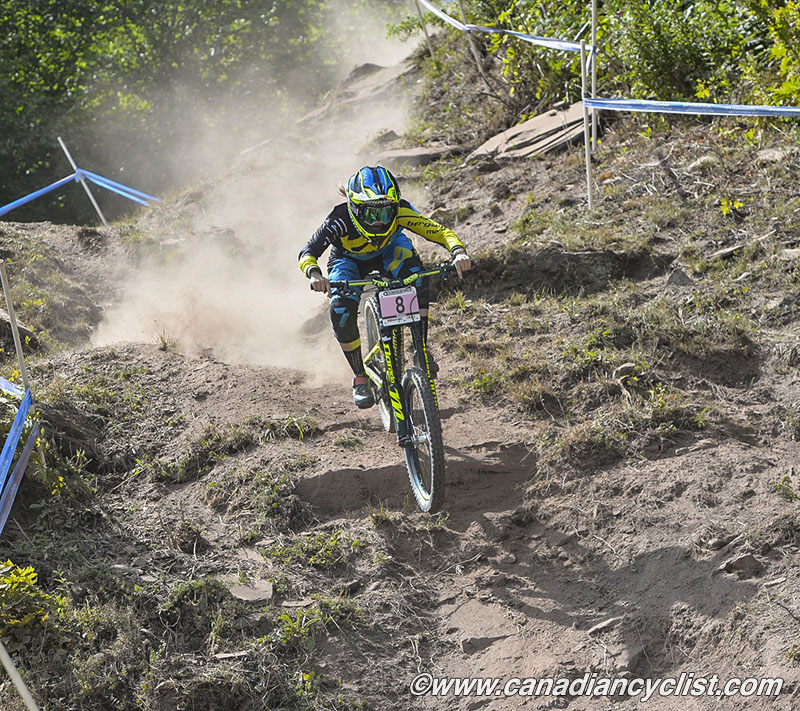 Casey Brown
In the Elite men's competition, Aaron Gwin (USA) just finished winning his third World Cup title, however, he has had bad luck at the world championships in the past; can he finally win the rainbow stripes this year? Others to watch out for are Greg Minnaar (South Africa), Loic Bruni (France) and Josh Bryceland (Great Britain). Canada has three elite men - Steve Smith and Mark Wallace, who will both be looking for top-5 performances, plus national champion Matt Beer. In Junior men, Canada has Jack Almond, Henry Fitzgerald and national champion Magnus Manson.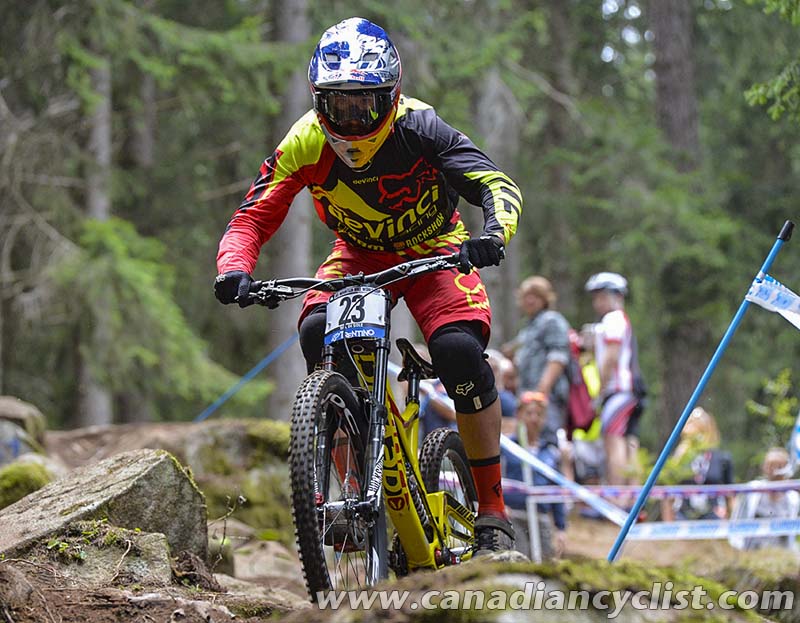 Steve Smith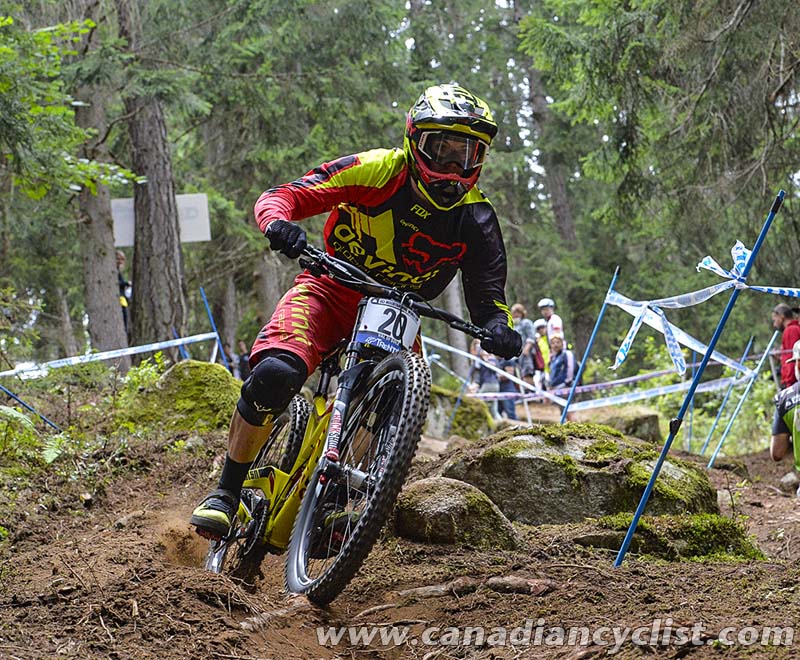 Mark Wallace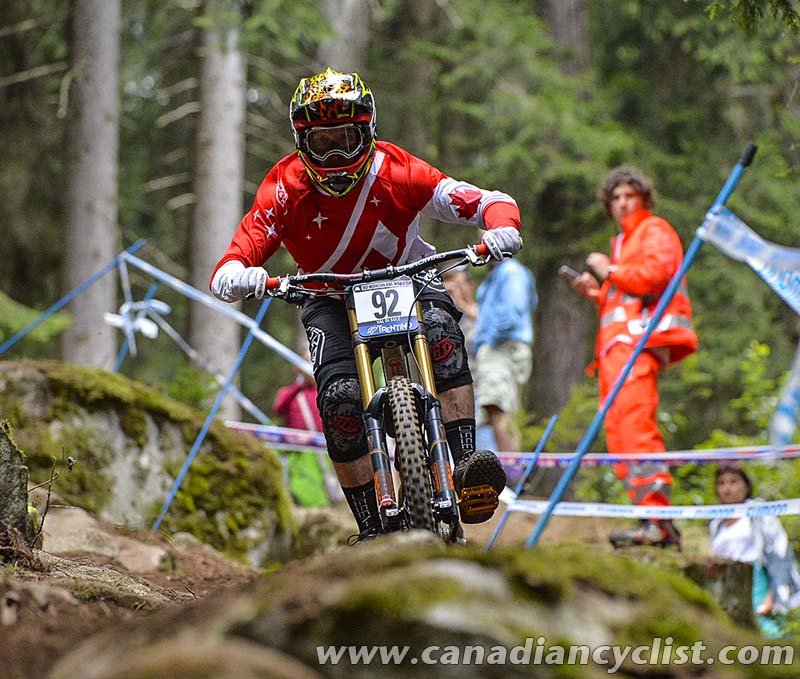 National Champion Matthew Beer
Henry Fitzgerald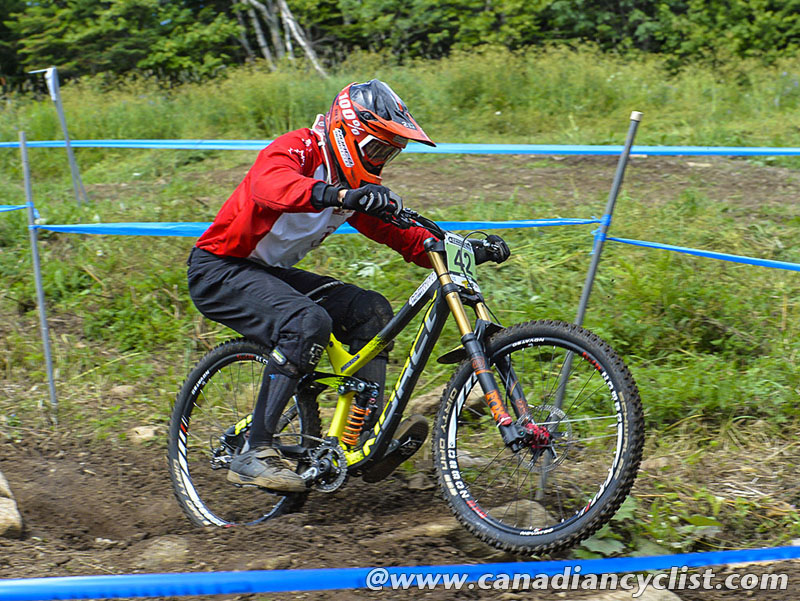 Junior National Champion, Magnus Manson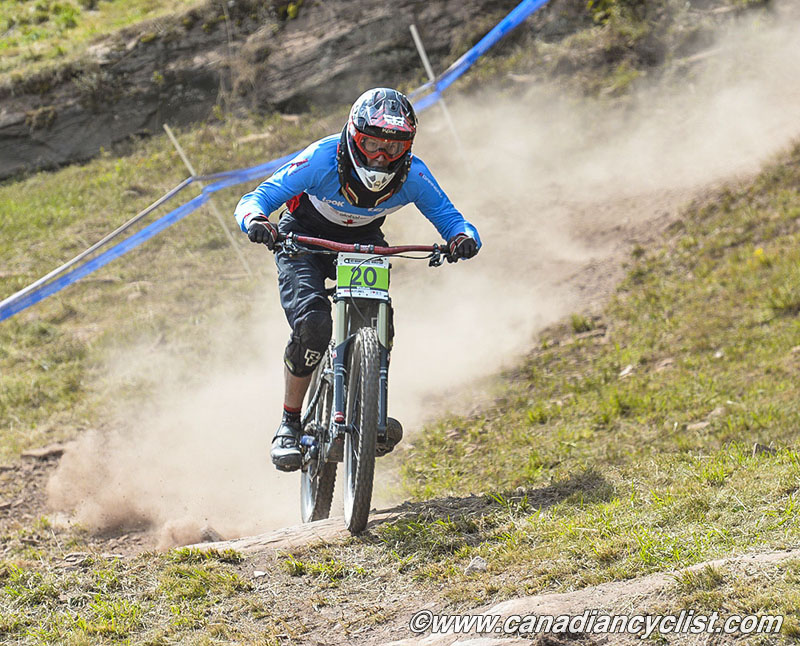 Jack Almond