September 8/15 18:12 pm - 2016 Felt Product Launch

Posted by Editor on 09/8/15

We were fortunate enough to be invited to the press launch for the 2016 Felt bike line, with Chad Grochowina attending.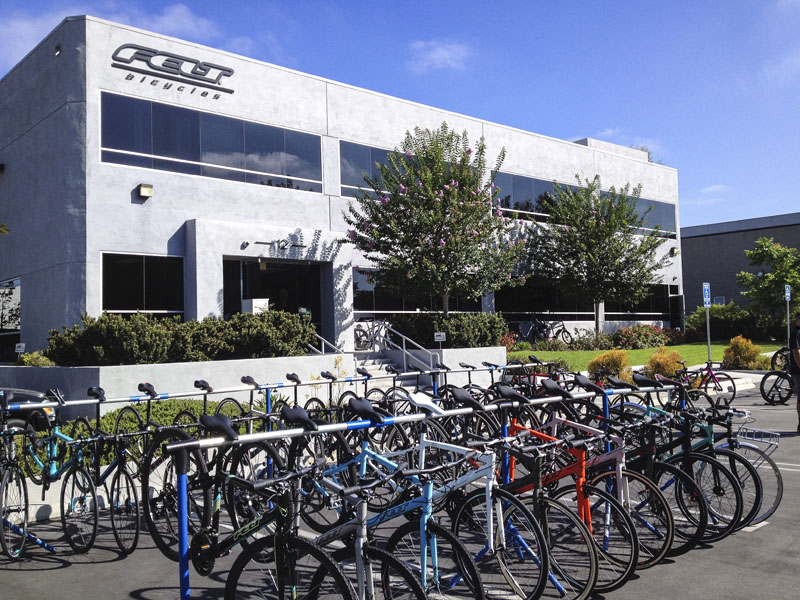 Following on the heels of their 2016 national sales meeting, Felt invited the cycling media to their world headquarters in Irvine, California, for an early look at their 2016 line-up. The company, headed by Jim Felt, was started in 1991. With an engineering background and the ability to fabricate, Jim was an early advocate of lightweight aerodynamic bikes. Since then, Felt (the company) have become known for producing some seriously fast Road, TT, and Tri bikes; having tasted success not only in the World Tour under the likes of Brad Wiggins and Svein Tuft, but also on the Ironman circuit, winning Kona on more then one occasion.

2016 will mark the 25th year in the bike business for Felt and, after an extensive tour through their facility in Irvine, I was surprised at how tightly knit and streamlined the company felt. It didn't have the corporate feel that you would expect from a company that offers more then 130 different models! Vertical integration should be the goal of all manufacturers and it has helped Felt tremendously. By taking out the middle man and bringing 3D printing and a CnC machine in house, rapid prototyping can take place over the course of days instead of months; thus making a more streamlined and efficient production process.

The Living Line
One of the headlines from the media event was what Felt coined 'The Living Line'. Like some other manufacturers have already done, Felt has done away with traditional model years. No longer will they be making changes for the sake of change. Felt bikes will now evolve, only making changes when they are necessary. There are lots of great reasons to follow this model: ultimately it helps make a better product, makes for better availability, better inventory and, most importantly, it keeps Felt dealers happy as the bikes that sit on their sales floor continue to be 'relevant' for a longer period.

With so many models, we have broken up the product introductions into Mountain Bike and Road:

Mountain Bike
When thinking of Felt bikes, their MTB's usually don't come to the forefront. Despite having made their mark with the skinny tire crowd, MTB's account for 40% of Felt's global sales. They take their mountain biking seriously; this was proven by taking a quick look at the bikes in the employee parking area. There are a lot of mountain bikers on the payroll.

Keeping true to the living line concept, changes for 2016 was less about new bikes and more about making their current bikes better. Rolling changes like new graphic treatments and colours, lower priced specs on strong selling bikes, refined shock tunes, and making their XC bikes more trail worthy by offering 120mm forks across the board.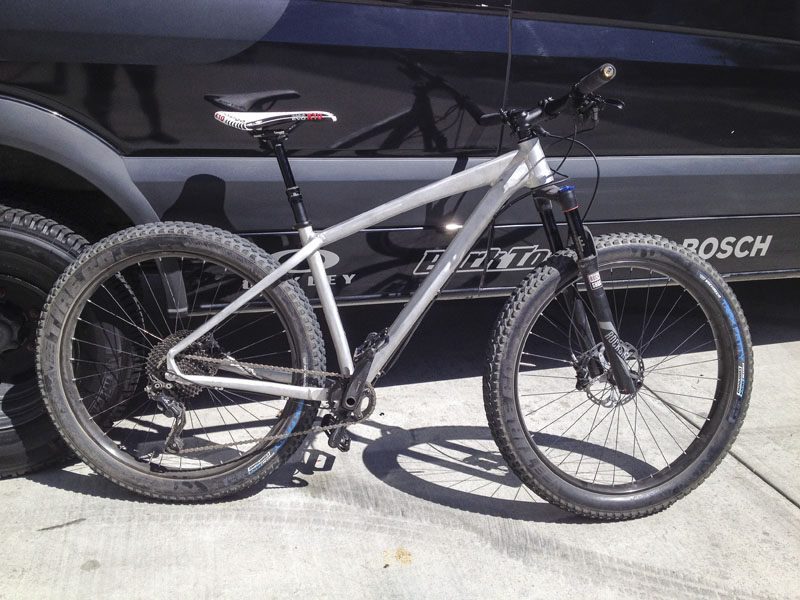 In-house rapid prototyping helps bike companies figure out the fine details before going off to production. Pictured here is a test mule 27.5+ hardtail.
Felt continues to offer two different types of hardtails in 2016. The entry level '7' series is comprised of four models build around 27.5" wheels. Pricing starts at $600. Felt calls their 29er hardtail line the 'Nine', with two lower end aluminum framed models and four carbon framed models on offer. The Nine series carbon bikes are obviously aimed at the XC racers. Pricing starts at $1849 for the Nine 6, working all the way up the their top shelf Nine FRD, which tips the scales at 8.7kg and can be yours for $11000.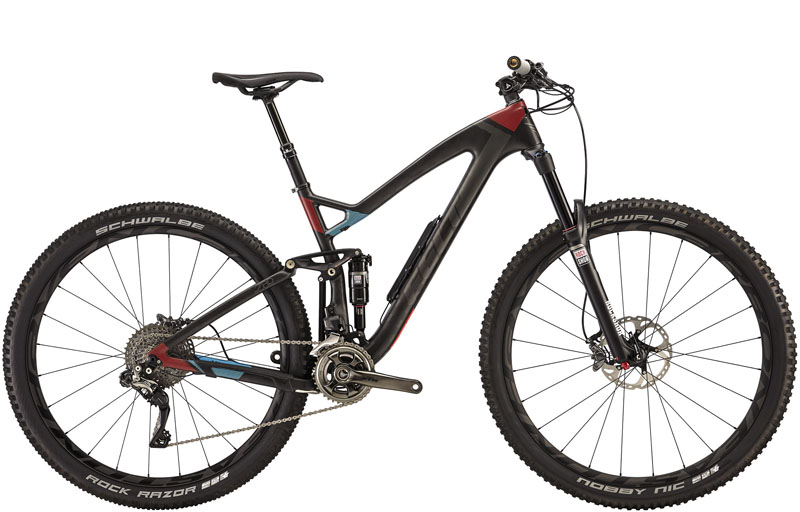 The Virtue FRD. XTR Di2 carbon everything 29er with 140/130mm front and rear wheel travel.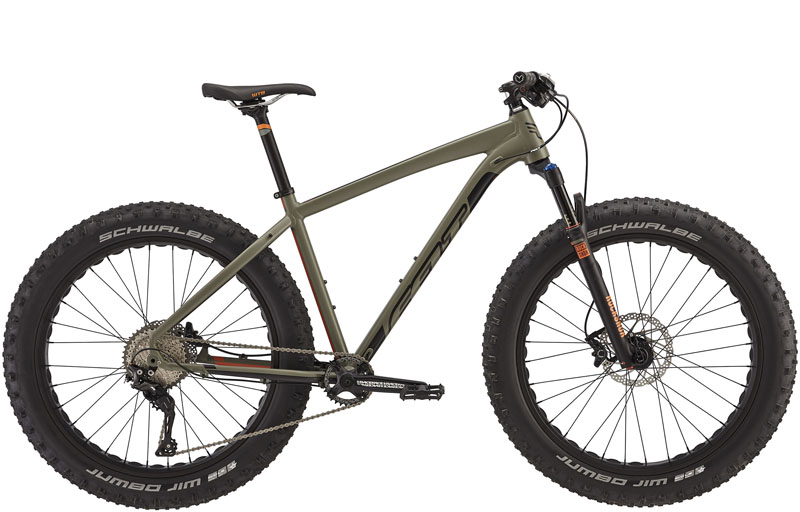 The DD10 Fat Bike is the top of the range, sporting a 1x11 drivetrain, Race Face cranks, and Rock Shox Bluto fork
Felt is as aware as everyone that Fat bikes are picking up steam and for 2016 Felt has increased the number of Fat models in their line to three. Both the DD70 and DD30 are equipped with a 2x drivetrain and proprietary hydroformed aluminum fork. The top of the range DD10 sports a 1x11 Shimano XT drivetrain and a Rock Shox Bluto fork. Pricing starts at $1699 and goes to $3400. All models are spec'd with 4.0" tires but can accommodate up to 4.8".


Road
Felt got his start making lightweight, aerodynamic Easton aluminum frames. The brand's mandate is still true today - make the fastest and the lightest road bikes through the use of cutting edge technology, quality materials, and forward thinking manufacturing. The brand's mandate is still true today - make the fastest the and lightest road bikes through the use of cutting edge technology, quality materials, and forward thinking manufacturing.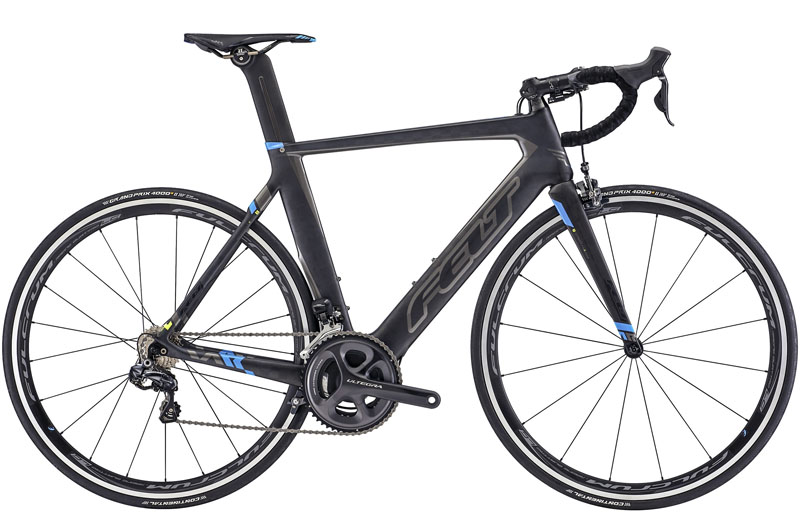 The AR2 is equiped with Shimano Ultegra Di2, Fulcrum Quattro 17C wheels, and Continental GP4000S II tires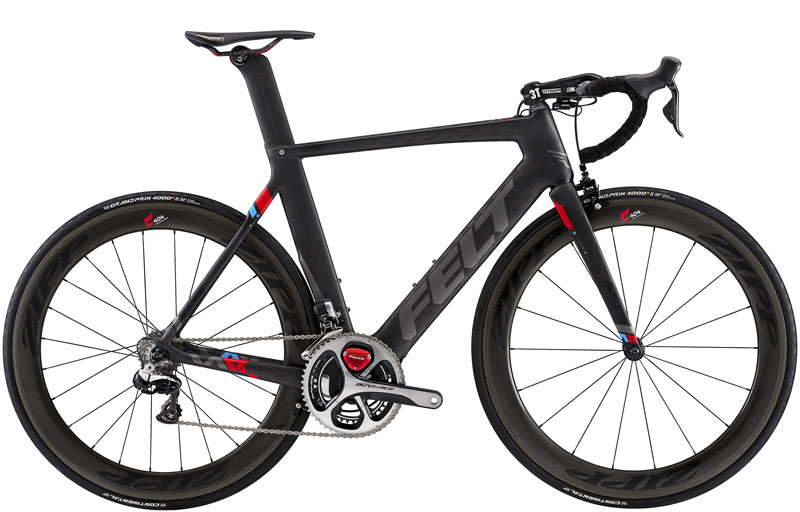 AR-FRD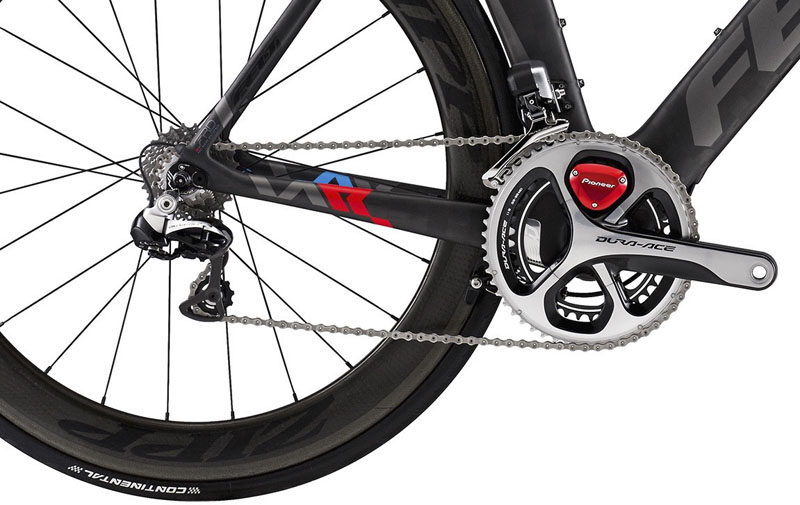 The Pioneer power meter comes stock on the AR-FRD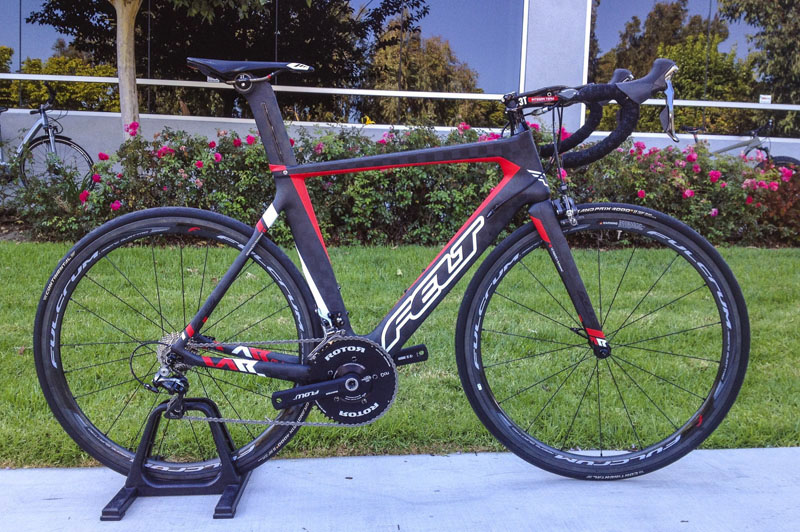 Felt AR1 Road leaves you wanting for nothing. Flipping around the seat post and adding some aerobars would also make this a pretty fast TT bike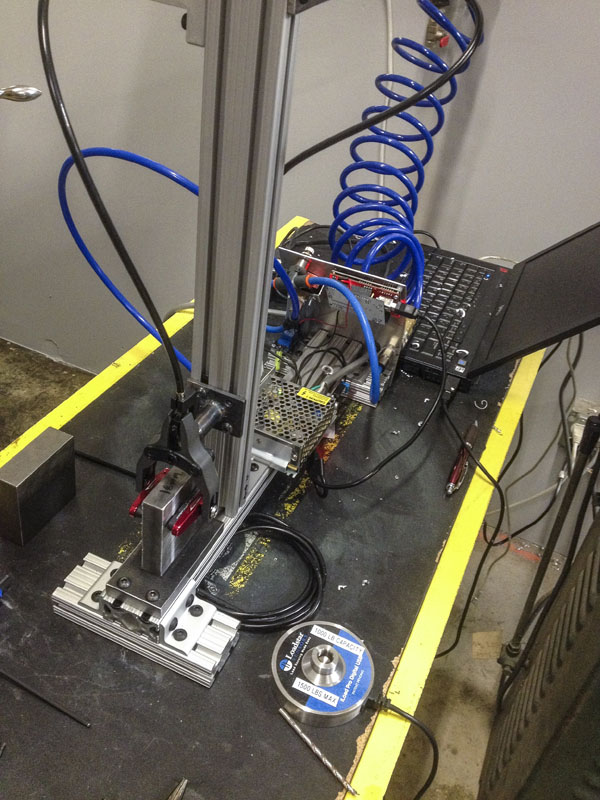 All of Felt's testing machines are designed in house. The surface treatment on this caliper was being tested to see how it ll stand up to the elements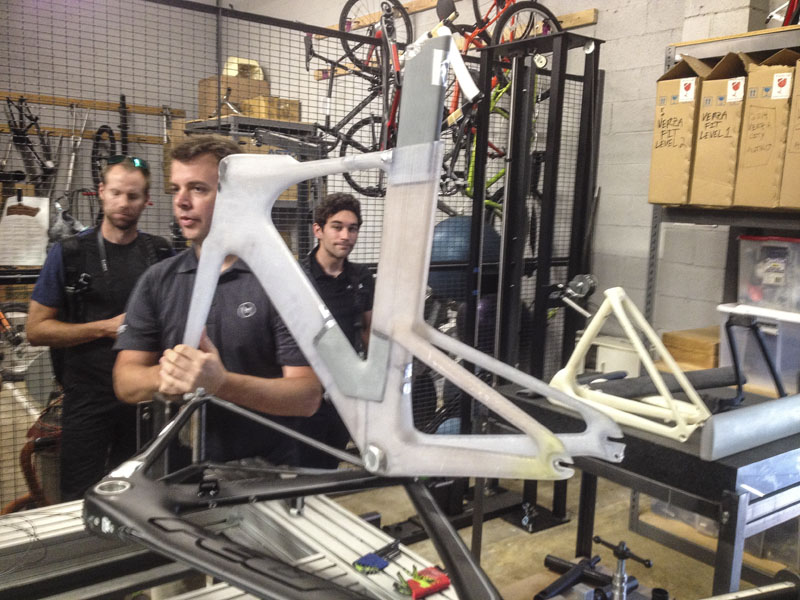 A 3D printer and close proximity to the San Diego wind tunnel helps the company figure out just how aero things are before going into production

Photo gallery (more and larger images)
The AR road series is the culmination of everything that was learned and built on from Day One. Felt's headquarters in Irvine is located conveniently close to the San Diego wind tunnel and it was there that the AR carbon road frame was born. Utilizing finite element analysis, fluid dynamic modeling, and the wind tunnel, Felt claims their AR frame is the most aerodynamic bike available to this day. I should also mention they are pretty light, with the $4500 AR FRD frameset weighing <900g.

The F Series line focuses less on aerodynamics and more on stiffness and light weight. Felt's top end FRD frame was the bike Marcel Kittle propelled to 4 stage victories in the 2013 Tour de France. The F Series range starts at the top with the $8000 F1 and works it's way down to the affordable ($2699) F4. They also offer an aluminum F75 which sports a mostly Shimano 105 drivetrain and slightly less aggressive geometry for $1700.

The Endurance line is comprised of bikes aimed at the Fondo rider and those that like to spend all day on their bikes. With more upright geometry and a longer wheelbase, the endurance bikes were designed for comfort and efficiency. With five of the nine models being spec'd with disc brakes, they are certainly the most versatile road bikes Felt offers. The prices range from $6600 Z2 with Shimano Ultegra Di2, down to the $1000 Z100.

Felt's women specific line is titled 'The Fit Women', and is similar to their Endurance line in that the bikes were designed around comfort and efficiency, but with female specific geometry and components. There are six models in the range with pricing starting at $1000 for the aluminum ZW100, working it's way up to the carbon Shimano Di2 equipped ZW2.
Photo gallery (more and larger images)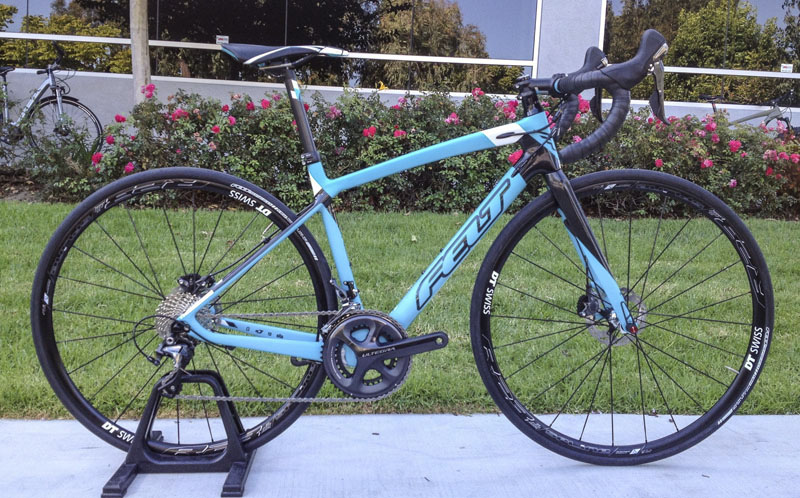 W3 Disc Fit Women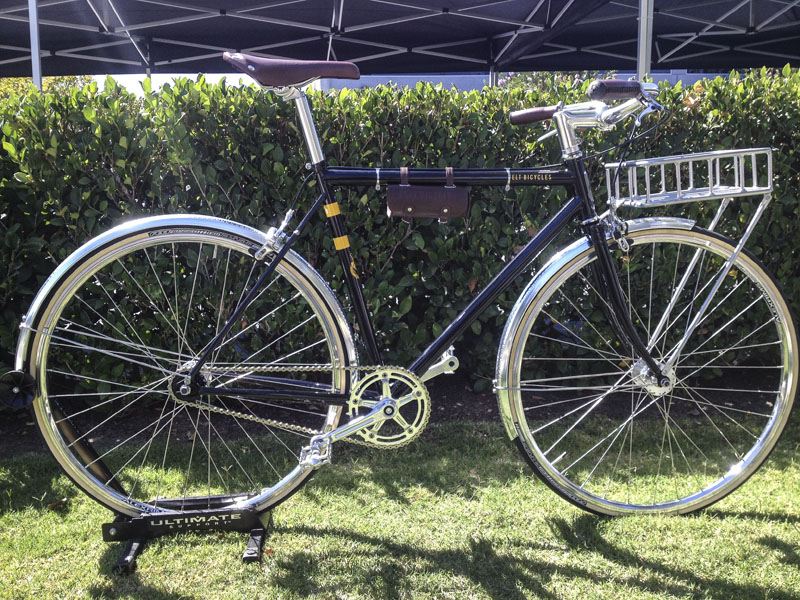 The Felt York is a stylish townie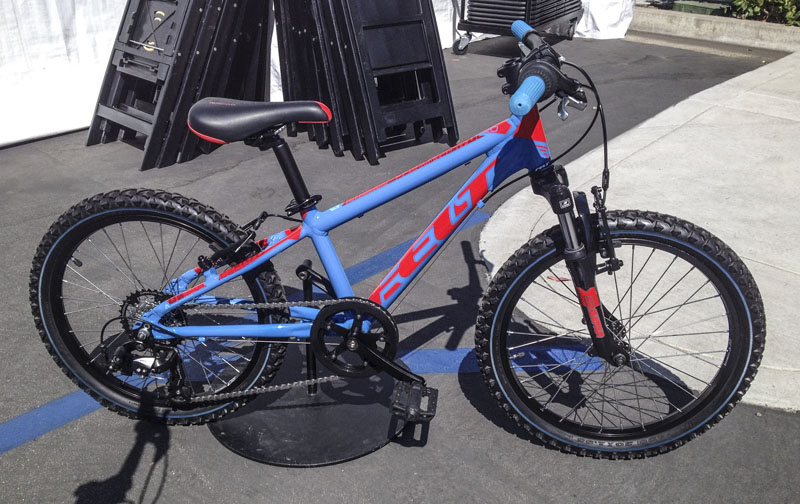 For 2016 Felt designed their new kids bike with an actual BB drop. This aids the handling by keeping the centre of gravity lower, making for a more stable ride
1X Cross disc with carbon wheels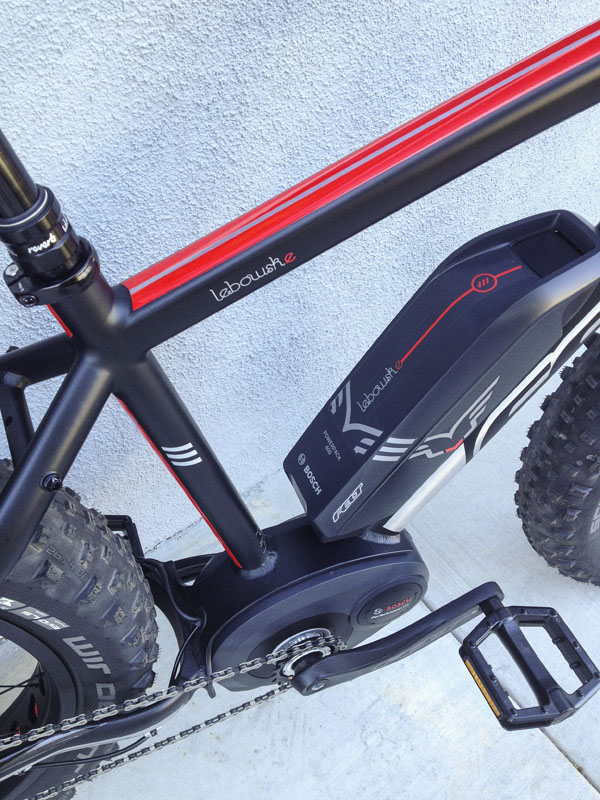 The Dude abides, and by using the Bosch electric assits platform, Felt is moving ahead with a full range of E-bikes
Photo gallery (more and larger images)
Report and photos by Chad Grochowina