October 20/15 22:47 pm - Transports Lacombe / Devinci Team renews sponsors

Posted by Editoress on 10/20/15

After an excellent season, the Transports Lacombe / Devinci powered by ZOOM Media Cycling team is proud to announce the renewal of agreements with two of its main partners: Richards Packaging and Transports Lacombe.

Team principal partner since 2013, Transports Lacombe reaffirms its support to the team and its staff for the next five seasons and Richards Packaging, partner since 2014, renewing its commitment for three more seasons.
Alexis Cartier at 2015 Tour de Beauce
"Initially, the objective of the partnership with the cycling team was positioning itself as a high quality moving enterprise to the Manager of large Québec companies, a goal that we achieved quickly," says Luc Lafontaine, President of Lacombe Transport. "This association had a very positive impact on our brand image."

The bike manufacturer Devinci, an original partner, also reiterated their commitment to the team for the coming seasons. ZOOM Media - now called ZOOM Active Marketing, and focussed solely on their fitness network - has also confirmed its presence for the upcoming season.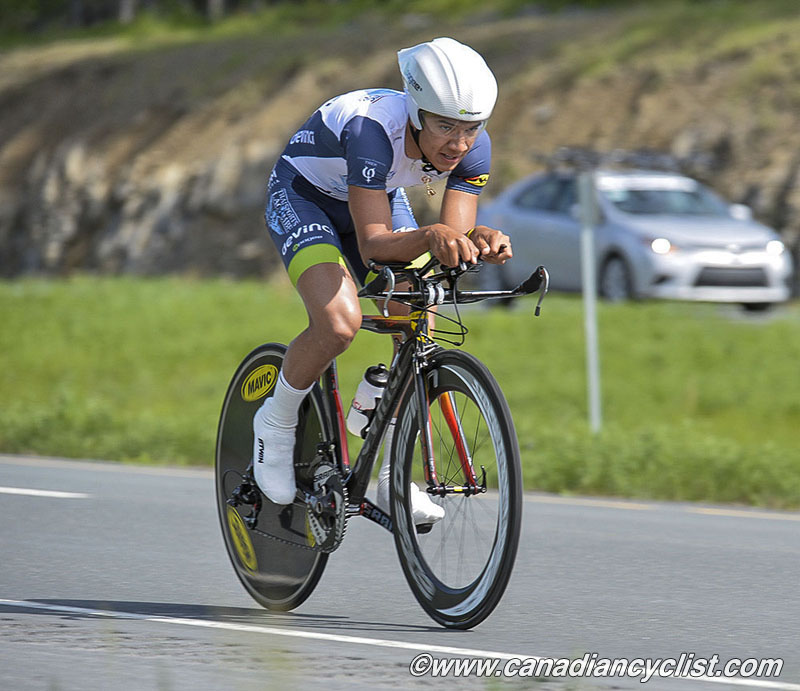 "We are fortunate to have loyal partners that allow us to view the future positively and to build a strong team for the next season," says Stéphane Tremblay, former racer and founder of the team. "This support is an encouragement to continue developing high-level cyclists in Canada."

These partners, and others who will join them in the coming weeks, will help the team approach the goal of registering a UCI Continental level team in 2017.