October 31/15 7:22 am - Canada Wins World Cup Gold at Cali

Posted by Editor on 10/31/15

Canada's women's Team Pursuit squad won the opening round of the World Cup in Cali, Colombia on Friday, decisively beating the the USA. With their win, Canada becomes the World Cup leaders.

The Canadian team of Allison Beveridge, Jasmin Glaesser, Kristi Lay and Stephanie Roorda qualified first with a time of 4:21.359, ahead of Great Britain and the U.S.

In the next round, Canada swapped out Steph Roorda with Laura Brown, and beat China to move into the gold medal final. The United States, led by Sarah Hammer, beat the British team led by Laura Trott.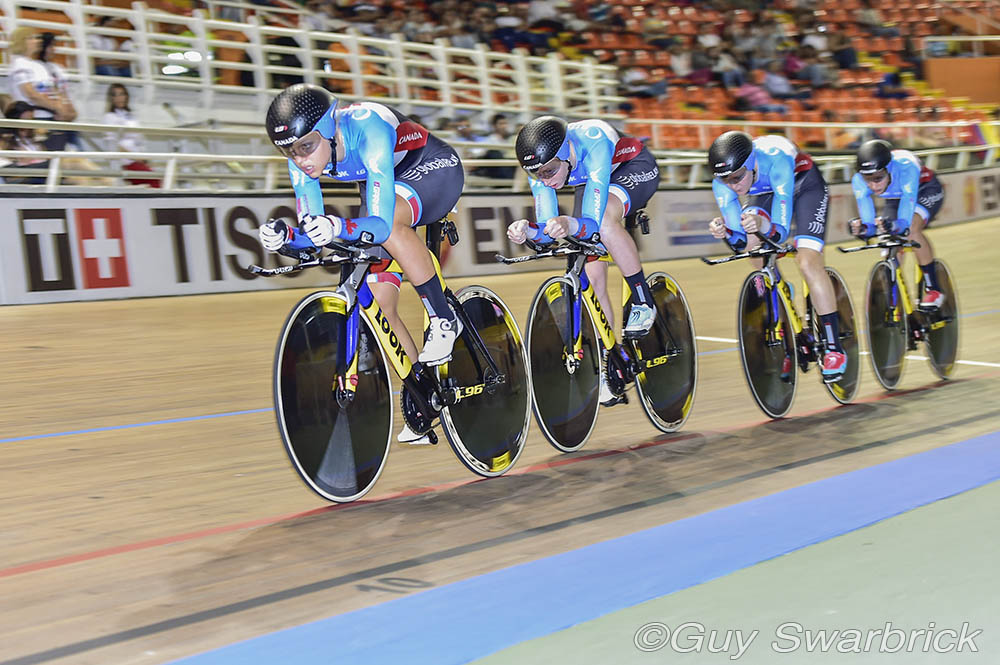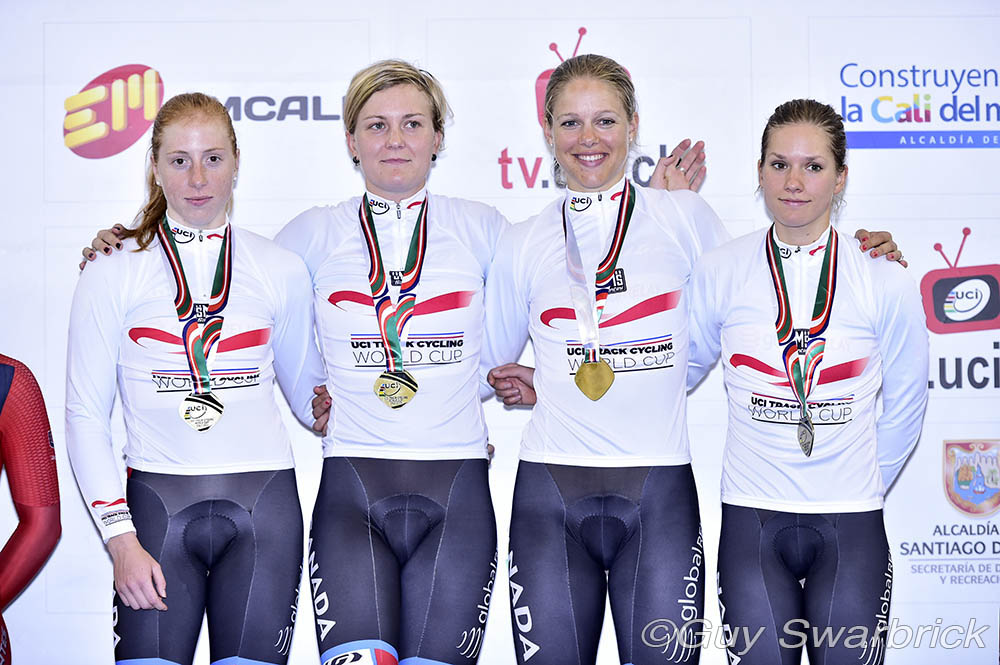 In the gold medal race, with Roorda replacing Brown, Canada easily won, beating the U.S. by 5.687 seconds. Great Britain beat China for the bronze medal.

In other Canada results, the men's Team Pursuit squad finished 12th, the women's Team Sprint squad 8th and the men's Team Sprint squad 15th. Aidan Caves was 10th in the men's Points Race.