November 12/15 13:54 pm - Tour of the Gila Announces New Dates for 2016

Posted by Editoress on 11/12/15

The Tour of the Gila is pleased to announce a new date for the 30th annual race in 2016, to begin Wednesday, May 4th, and concluding on Sunday, May 8th. In his final year as race director next season, Jack Brennan, made the decision following discussions over changes to the National Racing Calendar (NRC) and National Criterium Calendar (NCC) racing calendars with USA Cycling. The two calendars are to be combined for the upcoming season, including a new point system that was recently announced by USA Cycling. Beside the date changes, the racecourse and format will remain the same.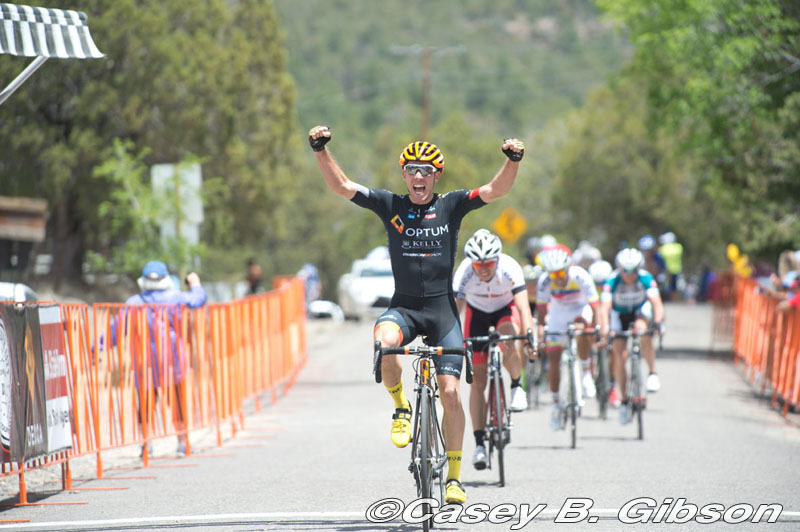 Mike Woods winning the final stage of the 2015 ToG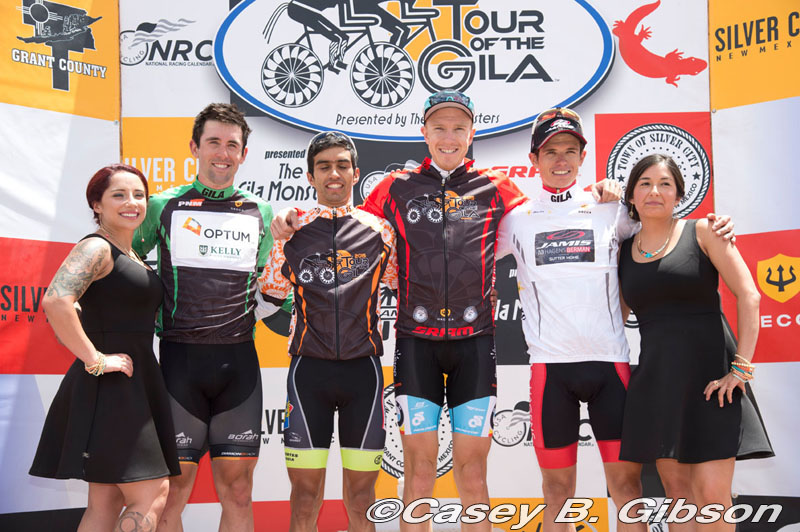 Rob Britton won the overall
For the past few years, a national criterium race in Dana Point, California, had fallen on the final day of the Gila, which had not posed too much of a problem. This year however, Brennan learned that another national criterium in Charlotte, NC, would fall on the Saturday before Dana Point. "What developed was there would now be three national races in one week - the UCI race here in New Mexico, and then two national criterium races - it was just too much going on," Brennan said.

Another issue was the dates of the UCI races Joe Martin in Arkansas and the Tour of California. This year, teams had to scramble from the end of Joe Martin on Sunday, April 26th, to make the start of the Gila on Wednesday, April 29th. Brennan is hoping the date changes will ease that stress and give teams adequate time for travel and preparation for the Gila before moving on to California - who are also moving both their men and women's race a week later next season.

"It seemed like it would be good if we could pull it off in Silver City and move the race," Brennan said. "It would be good for those teams invited to California, they can do the UCI race in Arkansas and work their way west to do our UCI race in Silver City and, between the two, have time to rest and recover in time to do California."

The Tour of the Gila is one of the few races where amateur events are held in conjunction with the UCI races. Over 600 cyclists participated in eight categories this past May. Brennan stated the race has already begun receiving inquiries for the 2016 race from as far away as China and Ecuador.

For more information, visit www.tourofthegila.com/.