November 18/15 10:48 am - H&R Block Adds Jack Burke & Joel Taylor for 2016

Posted by Editoress on 11/18/15

Former NCCH rider Jack Burke and former Trek Red Truck rider Joel Taylor will join the H&R Block team for 2016.

Jack Burke
"After a career of working towards becoming a professional athlete, I'm excited to make the jump and be racing for the H&R Block Pro Cycling Team. My longterm goals as an athlete have always been set on the World and Olympic stage. Now being a part of Canada's premier professional cycling team is a big step towards those end goals I've yet to achieve in my career," says Burke.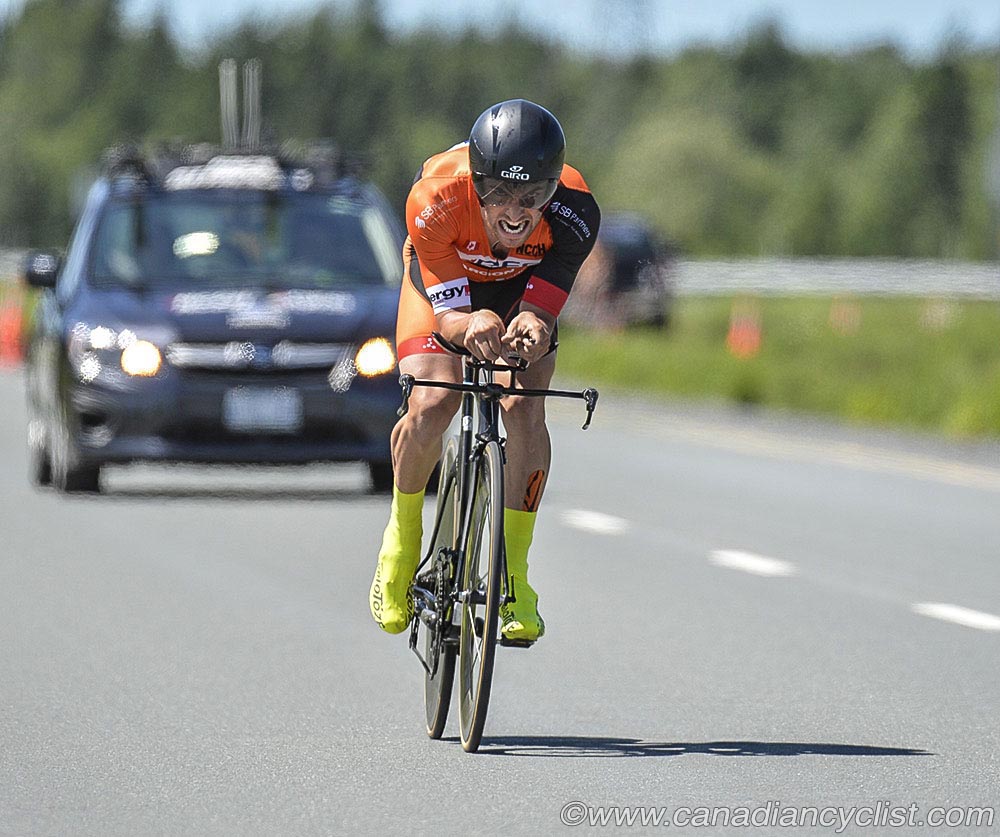 Jack Burke at the 2015 Road nationals in Quebec
As a rider who showed promise during his Junior years, Burke will be a strong addition to the team. "I am excited to welcome Jack to the program as he has a strong all-around skill set. The team will be a great platform for him to continue to grow in the sport and be one of the next riders to represent Canada at next year's U23 World Championships" says Team Director, Mark Ernsting.

Burke also explains, "I'm anxious to start a long and hopefully very successful season with the team, but I am just as excited for the fall and winter months of preparation for the extravagant team goals planned for the coming season. I couldn't be more grateful to be working with such an elite organization from the team's staff and riders to having access to the highest quality equipment available supplied to us by our incredible sponsors."

The team looks to top amateur programs across Canada that cultivate and develop young talent. We are very grateful for the work that NCCH has done over the years preparing such riders to be ready to represent our team at the top North American races" says Ernsting.

"The National Cycling Centre Hamilton is delighted that Jack Burke will be joining the M1 Project in 2016. Jack joined us as a very raw young junior and his development has been outstanding over the past few years. NCCH will remain connected with Jack as we continue to supply coaching services, and career development advice. We wish Jack and the H&R Block Pro Cycling Team all the best for the 2016 season", commented Rick Lee, Manager/Head Coach NCCH.

Joel Taylor
"I am super excited to be joining the H&R Block Pro Cycling Team for the 2016 season," said Taylor. "I am looking forward to seeing what progress I can make with my own cycling career while supporting my teammates to accomplish the teams goals and objectives. Thank you to my previous team, Trek Red Truck Racing, who were so supportive in my development to this point."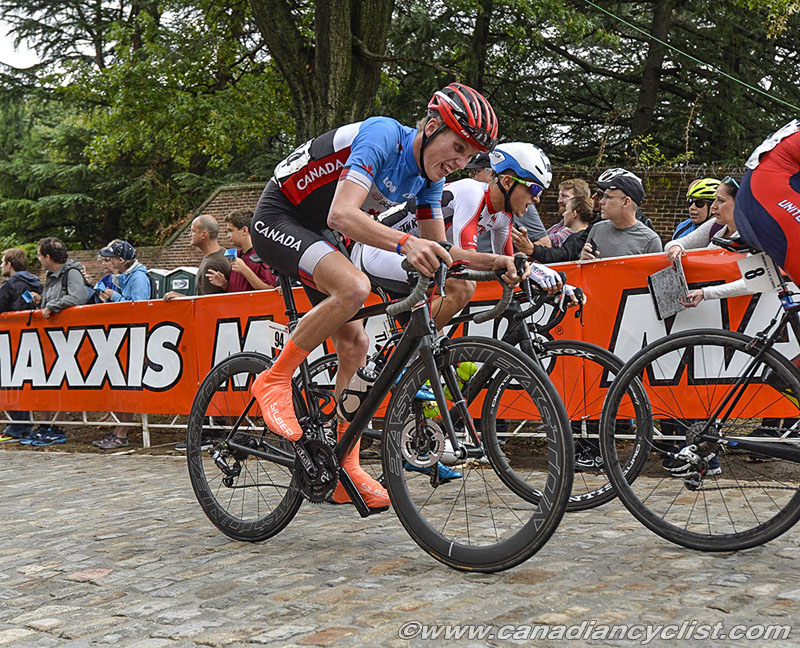 Joel Taylor at the 2015 Road World Championships in Richmond, VA
Team Director Mark Ernsting states, "Joel will be a first year U23 rider who has shown a lot of promise, representing Canada at a variety of events including this year's U19 World Championships in Richmond, VA. We are looking forward to developing Joel through his initial U23 transition and seeing how far he can go in the sport."

The team will continue to announce new riders joining the program over the coming weeks.