November 30/15 13:02 pm - H&R Block Adds Vandale for 2016

Posted by Editoress on 11/30/15

The H&R Block Pro Cycling Team is pleased to welcome Danick Vandale to the 2016 Roster!

Vandale is happy to share the news that he will be with the program in 2016. "I am very excited to become part of the H&R Block Pro Cycling Team. This opportunity will allow me to continue to pursue my road cycling aspirations to the next level, as this team will be expanding my cycling experience and exposure across North America."

"Although I have only been cycling for 3-years, I have learned so much from my past teammates riding for Accent Inns Russ Hay's Cycling Team. I am ready to take on this next level of challenge with my new teammates whom I look forward to meeting and racing with in 2016," said Vandale.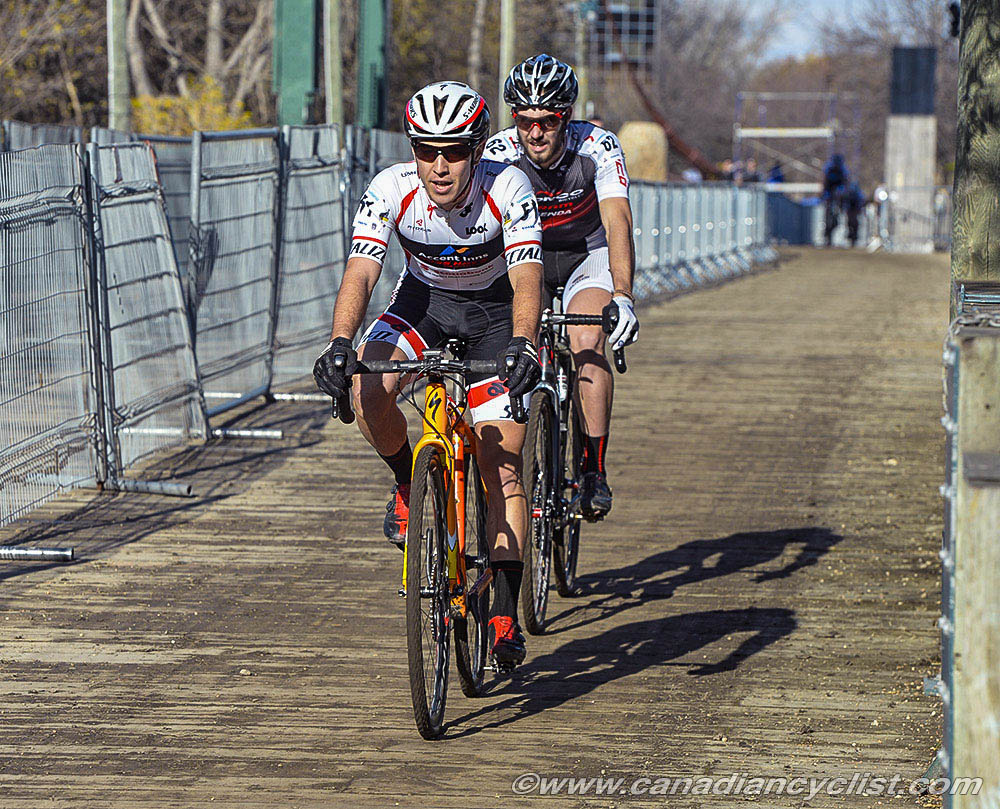 Danick Vandale leading Peter Disera at the 2015 National Cyclo-cross Championships in Winnipeg
Vandale showed a competitive spirit in his style of riding this past season. This is a key element of what the program looks for in an athlete. "Seeing Danick come second to Peter Disera, one of our current and returning riders, at U23 Canadian Cyclocross National Championships, along with demonstrating his win in the Individual Time Trial at the Western Canada Games, shows me that he has the ability to maintain a high level of output over such distances." said Team Director, Mark Ernsting.

Jon Watkin, Team Director of the Accent Inns Russ Hay's Cycling Team said, "We are immensely pleased that Danick has been given an opportunity to race at the professional level of cycling. This affirms the success of our program to develop and transition promising amateur road cycling talent in Western Canada. We are proud of Danick's accomplishments and look forward to following his cycling career as it continues to grow."

With Vandale's signing, the team will boast six returning riders and four talented new U23 Canadian riders for the 2016 season.