January 18/16 20:21 pm - DHer Casey Brown Joins Trek Factory Racing

Posted by Editoress on 01/18/16

Trek Factory Racing is proud to announce the addition of two immense talents in the mountain bike world, Katy Winton and Canada's Casey Brown. Both will join the Enduro contingent of Trek Factory Racing, with Katy Winton taking on the full Enduro World Series circuit and Casey running a multi-disciplinary schedule of Enduro and Gravity events.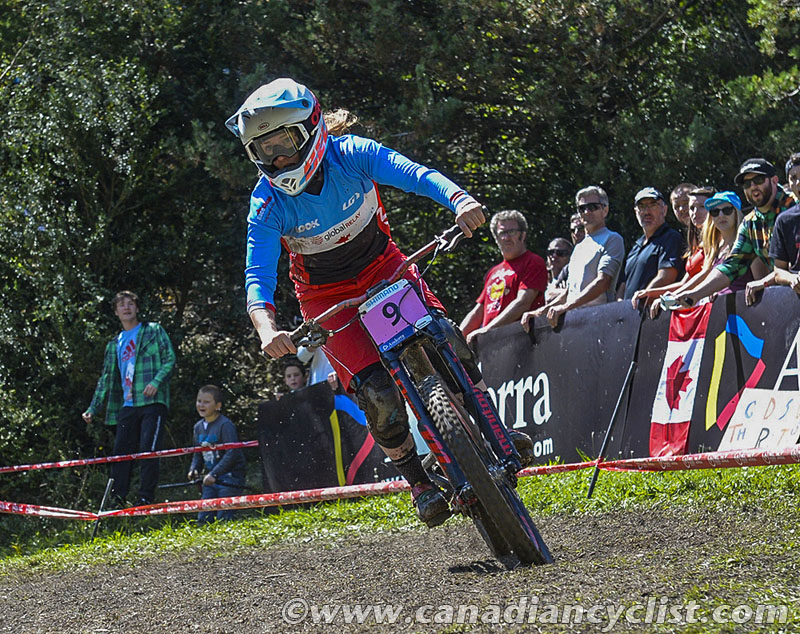 Casey Brown
Katy Winton joins Trek Factory Racing as the 2015 Scottish Enduro champion, and the 10th overall finisher from the 2015 EWS season. Relatively new the Enduro scene, Katy began her mountain biking career in cross country, switching over to Enduro in 2013. Katy will focus her efforts on the Enduro World Series, where she will undoubtedly be a talent to watch.

"It's an absolute dream come true to be a part of Trek Factory Racing!" said Katy. "To race alongside the World Champ and the other awesome riders on the team on amazing bikes is the ultimate set up! I can't wait to get racing!"

Casey Brown comes to Trek Factory Racing as the former Queen of Crankworx, bringing with her a huge breadth of experience in numerous disciplines of mountain biking. In addition to her full schedule of filming, Casey will race several Enduro World Series events, take part in Gravity competitions, and pursue the coveted Queen of Crankworx title.

"I'm stoked to become part of the Trek family, and am excited for the opportunities this professional team will bring!"