January 20/16 16:49 pm - Rob Britton Interview

Posted by Editor on 01/20/16

Canadian road pro Rob Britton had an exceptional year last year, one of the best of his career. He finished third overall at the U.S. Pro Challenge stage race, 10th overall at the Tour of California, won the Tour of the Gila and ended the year in 10th place in the UCI Americas Continental Tour.

For 2016, Rob has joined Rally Cycling [see New Title Sponsor as Rally Replaces Optum], long one of the top North American men's road teams. We spoke with Rob about his new team and plans for 2016.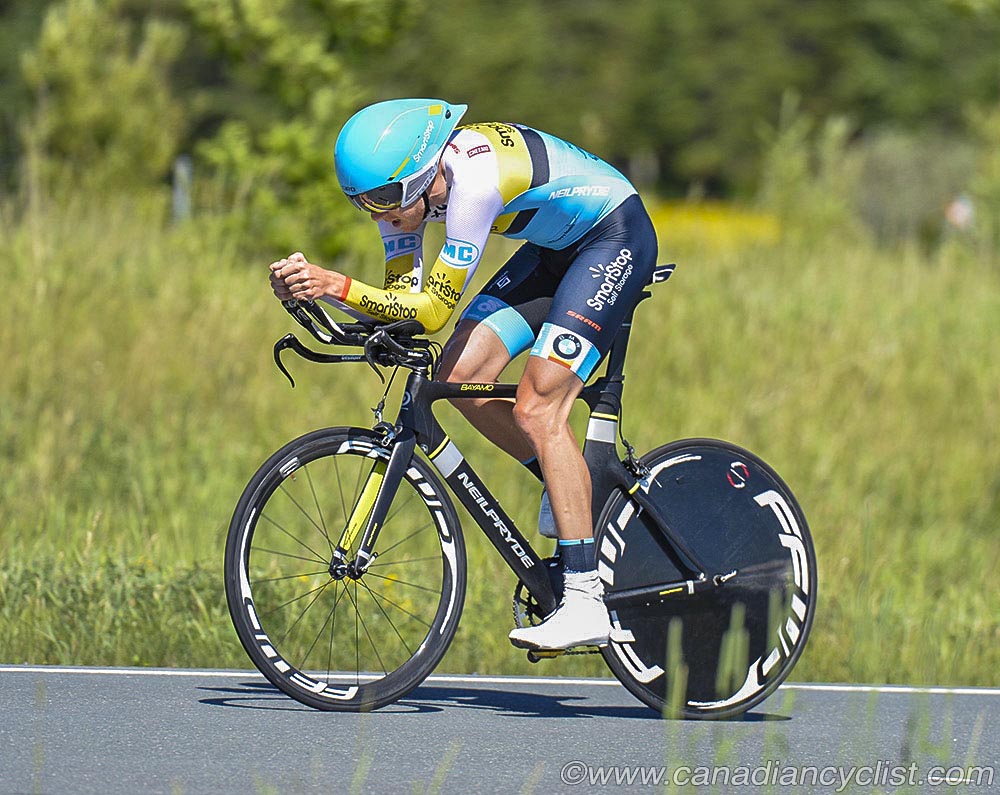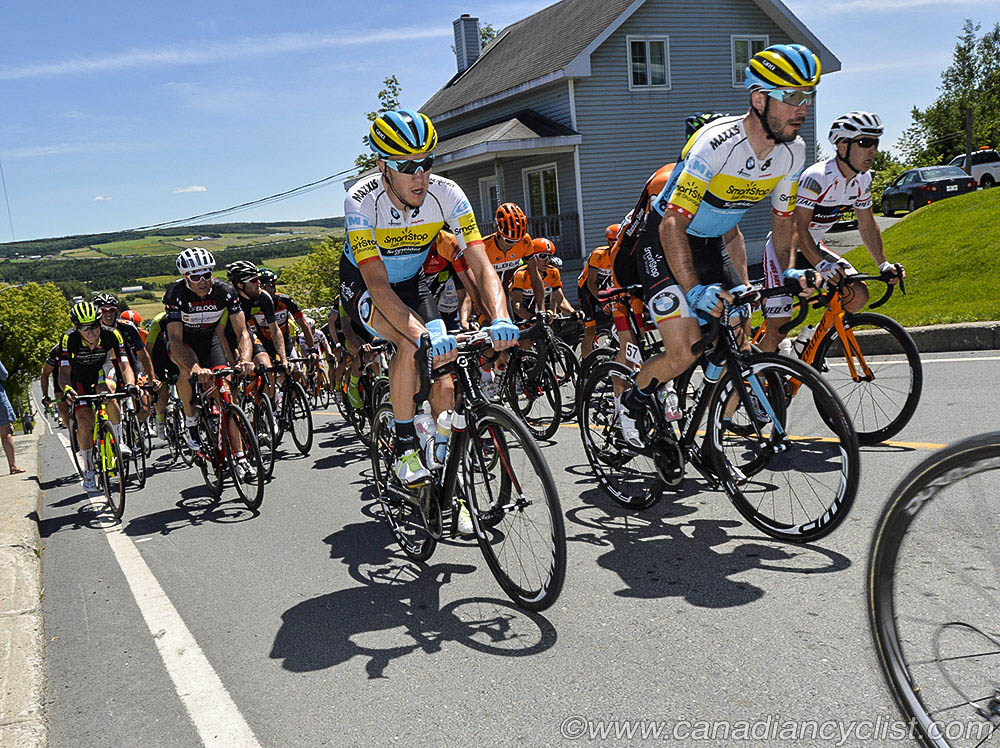 2015 Road Nationals
Canadian Cyclist: So this is a new team for you; you must be pleased to get picked up by Rally after your former team [Smartstop] shut down at the end of last season?

Rob Britton: Yeah, it is good. I've been talking with Jonas [Carney, team director] for a number of years, and this year we were finally able to put it together. I think I probably would have ended up here regardless of whether or not Smartstop had continued. So, I'm really excited to be with Rally this year; the team's awesome.

I think I've raced with a lot of the guys over the years; probably just about everybody on the team, so it feels really comfortable already.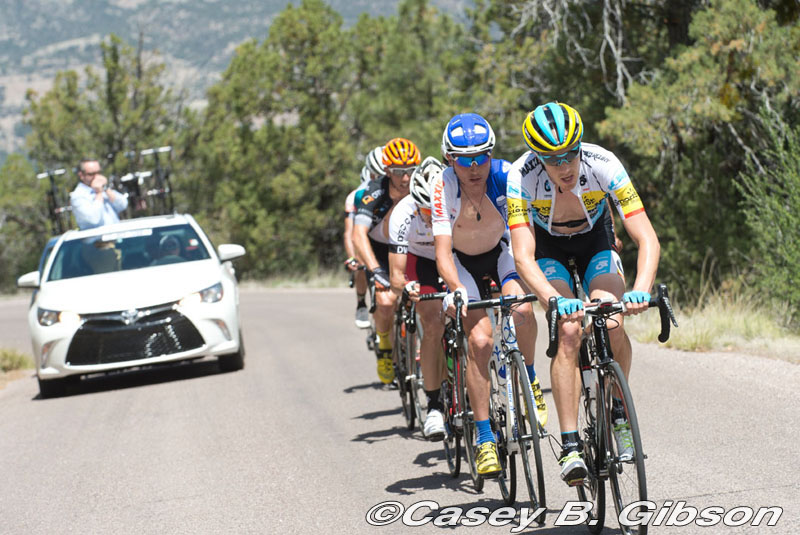 2015 Tour of the Gila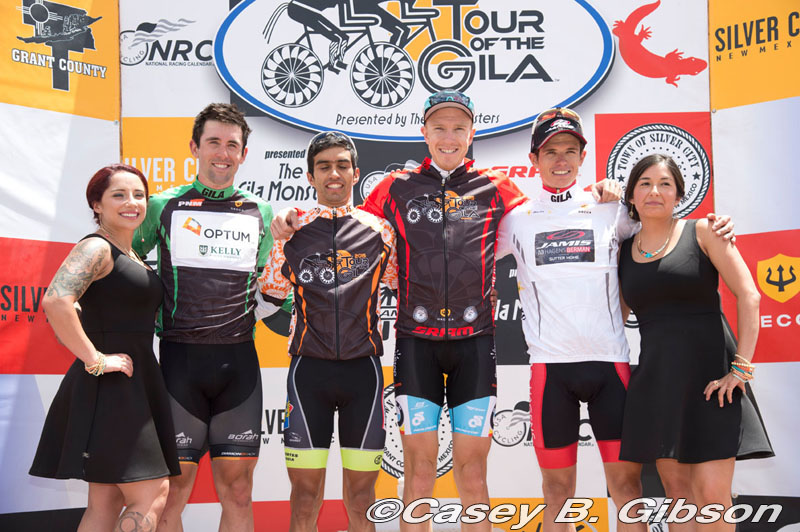 CC: You are coming off a really strong season; possibly the strongest season you have ever had. That has to make you want to accomplish even more this coming year.

RB: Last year was ... I mean, if you had told me prior to the year what I would have done, I would never have guessed it was possible. I don't think this year should be any different. I think we've found a blueprint that works really well, and with this team I'll get to stay within that blueprint, and go after the kind of races that suit me.

CC: Have you had a chance to discuss the schedule, and how the season is going to develop?

RB: Not in great detail yet. Jonas and Pat [McCarty, men's team manager] and myself have talked a bit about it, but I think we will sit down at the camp next week and look at it a bit closer.

Right now, I know we will go over to Europe and do races over there, but I'm not sure which of those I'll be on board for. Then we'll come back to North America ... we'll do triple-T Nationals [U.S. Team Time Trial Nationals], then Gila, California, and then reassess for the second half of the season. Obviously with Rio [Olympic Games] an outside possibility, I'd really like to excel in the first half of the year, to give that a shot.

CC: There's been some turnover at the team, with Ryan [Anderson] and Guillaume [Boivin] among those moving on. Is this going to make you a more senior member, or a team captain?

RB: I don't know if captain is the right word. I think we have guys who are much better at that role then I am; like [Tom] Zirbel, [Danny] Pate, [Brad] Huff ... these are the guys that can make the calls. I think I will be more the guy who will be there for the finish in the stage races, as a protected rider in a GC capacity.

CC: Canada has three spots for Rio, and some of those spots came about because you had some good results last year. So what do you think - do you have a chance to go to Rio?

RB: Absolutely. A lot of those results I got last year were on courses that have the same kind of terrain that Rio's going to have - a big, long, hard, hilly day. I have results for some long 260 kilometre days, but it's obviously not the sort of thing you are going to see as much in North America as the guys in Europe will see. Ryder's [Hesjedal] the one who's the most accomplished at that, so I could see myself in more of a support capacity, taking care of [the protected rider] as deep in the race as I could.

CC: Are there any specific goals you are looking for this year - either repeating from last year, or something new you want to accomplish?

RB: I'd like to have some success over in Europe when we go. Those races are a lot harder, the way they are raced. Smaller roads, a lot more technical, a different racing style; so having some success there would be nice. In North America, to repeat at Gila would be quite nice, and especially to keep in within the team, with one of my team mates possibly. After that, the goal for the first half of the year is really California. Last year I was just a bit off the mark in tenth, and there's definitely room for improvement. I think there's a good opportunity to really move up on the GC.