May 2/16 14:04 pm - 8th Annual Wheel 2 Heal Raises $147,037 for Eagle Ridge Hospital Foundation (B.C.)

Posted by Editoress on 05/2/16

Hundreds of cyclists raise vital funds for Eagle Ridge Hospital Foundation in the Tri-Cities - the fastest growing community in the Fraser Health Network

Hundreds of cyclists made history on April 30th, as they took part in the first-ever coordinated cycling effort that crossed the new Port Mann Bridge, as part of the 8th annual Wheel 2 Heal cycling charity event.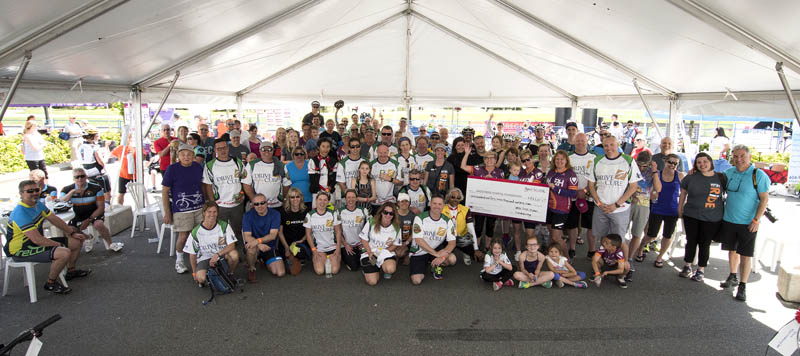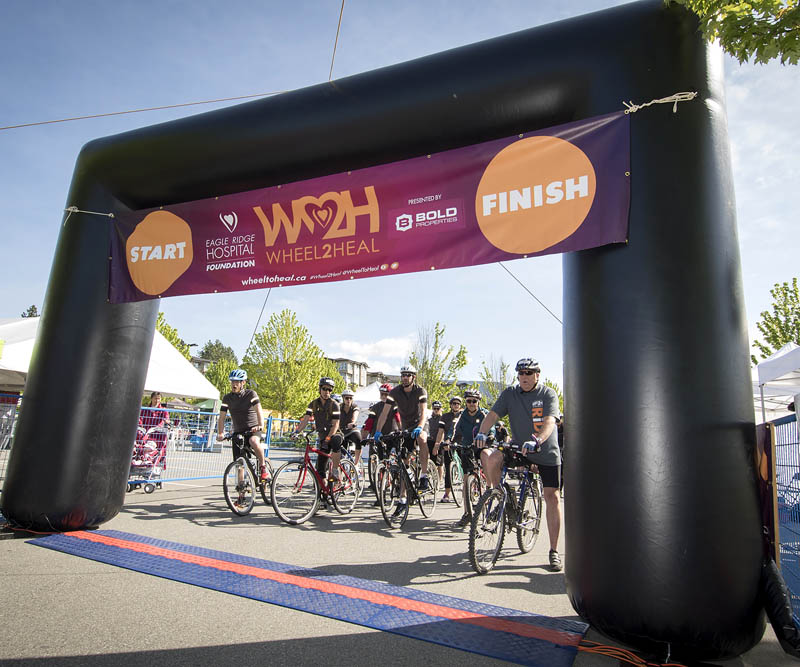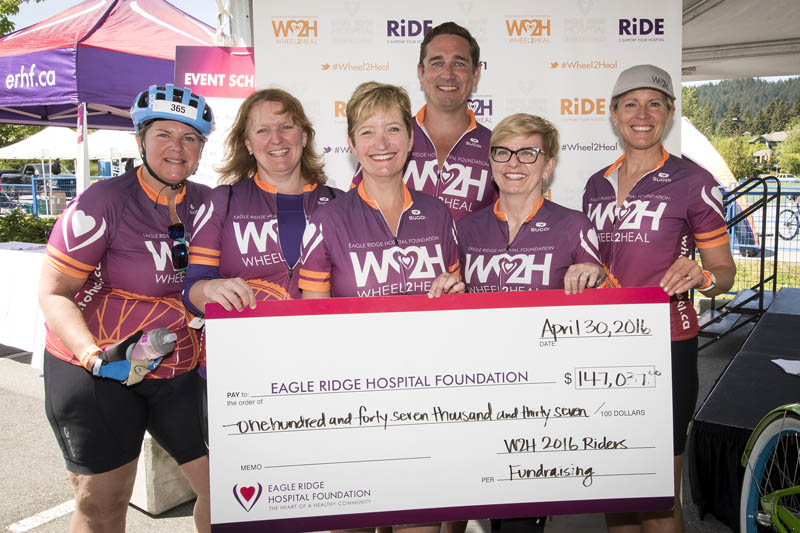 Presented by BOLD Properties, the 100km road ride took participants through Port Moody, Coquitlam, Port Coquitlam, Pitt Meadows, Maple Ridge, Langley and Surrey to raise funds for the vital needs at Eagle Ridge Hospital, which touches 1 in every 2 Tri-Cities residents.

Major highlights included:

• Wheel 2 Heal raised a total of $147,037 in rider donations and fundraising alone
• First group to cycle along the second largest, and longest supported-cable bridge in North America, the Port Mann Bridge
• Cycling routes accommodated all ages and abilities; ranging from 15km, 40 km trail rides to a 100km road ride
• Team "Follow the Rainbow" included the three 80+ year old Nick Brothers and life-time PoCo residents who wow'd while they "wheeled" for ERHF
• PoCo Mayor, Greg Moore, ERHF executive director Charlene Giovannetti-King, board chair Alison Johansen, ERH surgeons and past patients were just a few of the prominent people cycling!
• Individuals and teams topped the charts with their fundraising efforts this year. "Cap's Westwood Cycle" raising more than 25K, and "Cycle For Life" raising over $15K

"We are so fortunate to have hundreds of community members spanning across Greater Vancouver championing the health care needs of the Tri-Cities," says Charlene Giovannetti-King, Executive Director, Eagle Ridge Hospital Foundation. "It was deeply moving to witness the sense of collective action that was here today."

About Eagle Ridge Hospital Foundation

Eagle Ridge Hospital Foundation raises funds to enhance and advocate for health-care delivery in at Eagle Ridge Hospital and within the community. The foundation helps with 70% of equipment purchases needed by the hospital and staff, contributes to medical education and community health programs. The funds raised support excellent health-care in the fastest growing community within Fraser Health. From newborn babies to grandparents, more than 100,000 people use Eagle Ridge Hospital services each year.

About Wheel 2 Heal

Wheel 2 Heal is a fun, challenging and unique bicycle ride through the Tri-Cities that raises money for Eagle Ridge Hospital Foundation. Whatever a participant's ability and fitness level, they have a route for you. Post ride, the Celebration Plaza offers fun for the whole family including kid's activities.