May 11/16 19:37 pm - Argon 18 Unveils Danish Olympic Track Bike

Posted by Editoress on 05/11/16

Canadian bike manufacturer Argon 18 has unveiled the official bike of the Danish Track Cycling Team for the upcoming Summer Olympics, which will take place in Rio de Janeiro from August 5th to August 21st.

A jewel of innovation, know-how and state-of-the-art technology, the Electron Pro is the perfect blend between aerodynamics and stiffness. It's the quintessence of track cycling. The objective? Deliver the fastest and the strongest track bike ever seen to help the riders in their quest for Gold.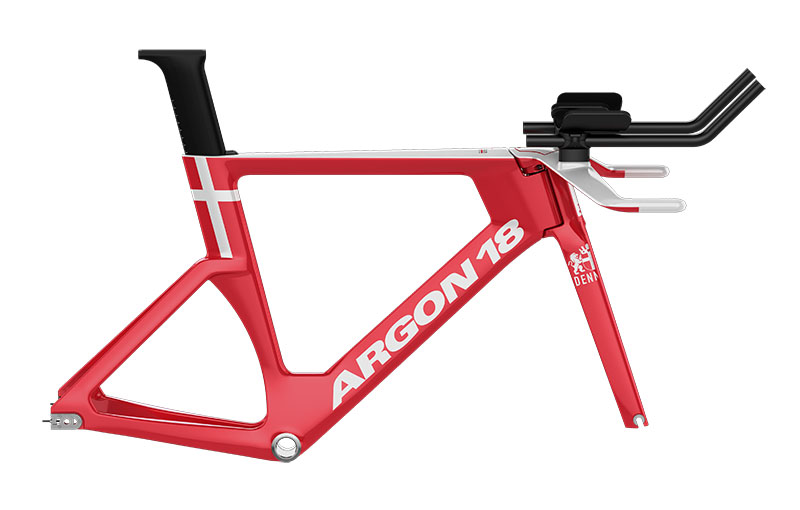 "After only two laps on the test bike, I knew that this was the best track bike I had ever ridden," said Lasse Norman Hansen, London 2012 Olympic Games Omnium Gold Medalist

"We are really happy with our partnership with the Danish Cycling Federation," says Gervais Rioux, Argon 18's Founder and President. "Everybody's contribution and the team's expertise were crucial in delivering this project. The riders love their bikes, and that's very important for us. Furthermore, this project also improves our track products offering and consolidates our status as innovative leaders. It's an incredible platform for us."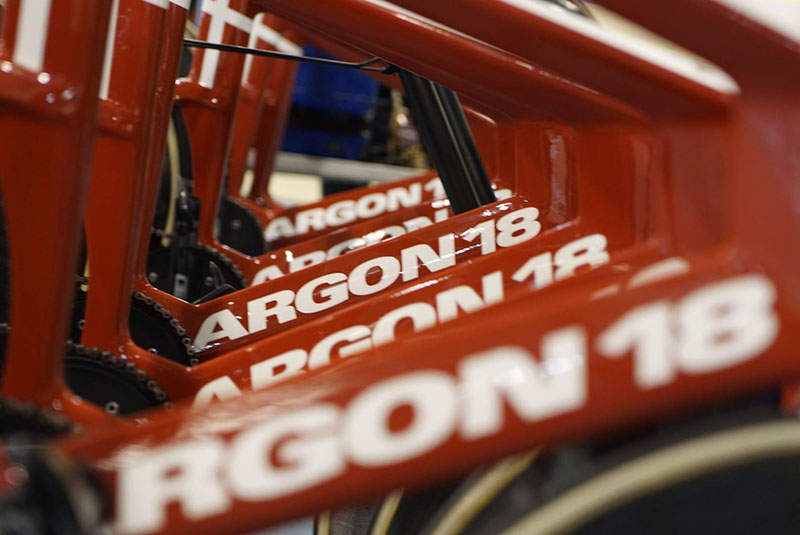 Faster and Stiffer than Ever
Based on an applied methodology and an evolutionary research and development process, the Electron Pro was developed in a collaborative effort between Argon 18's R&D team and the Danish Cycling Federation. Finite element analysis (FEA) was then used to simulate stiffness, and CFD analysis (Computational Fluid Dynamics) were used to gather complex aerodynamic data from 3D shapes.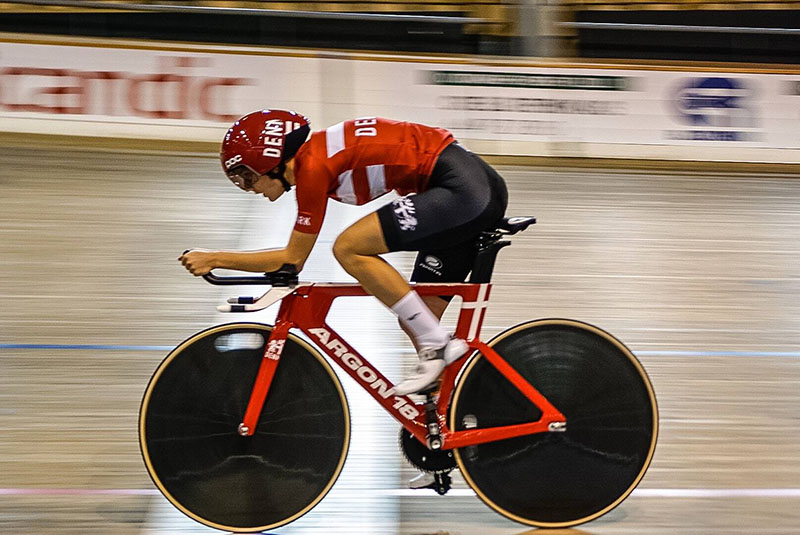 In all, a total of 253 geometrical simulations in FEA and CFD were tested, which allowed the testing of shapes and relationships at critical points all over the bike. Looking to maintain the best possible ratio between drag area (CDA) and deflection under load, the prototype quickly evolved.

The result is a fast, stiff and light bike, which design is elegant and aggressive:

• Ultra-stiff head tube, bottom bracket, chain stay and dropouts for superior power transfer and excellent high-speed handling
• One-piece direct-mount handlebar directly attached to the fork for maximum stiffness
• Zero-wake handlebar integrated fully into the top tube to dramatically reduce drag
• Fork specifically shaped and tested to work with the font wheel and optimize aerodynamics
• Streamlined design using material only where it's needed to perfectly balance stiffness and aerodynamics

"As a rider, being a part of the development of the bike has simply been fantastic. I feel involved and that gives a whole new feeling of commitment. I am confident that we will win medals in Rio," commented Rasmus Quaade, 2-time Danish National Champion.
Press release