May 20/16 11:25 am - Round Two of XC World Cup , Albstadt, Germany this Weekend

Posted by Editoress on 05/20/16

The second round of the cross-country World Cup takes place this weekend in Albstadt, Germany, beginning with the Under-23 women on Saturday. The Under-23 Men, Elite Women and Elite Men will all race on Sunday.

Albstadt is very much a climbing course, with the 4.2 kilometre circuit beginning with a long two-part climb up into forest. After a sharp and technical descent the riders make a short climb again before dropping back down almost to the base of the first climb before tackling a third climb and then descending to the finish line.

This year, the organizers have made a significant change to the opening lap, taking out much of the first climb, where a bottleneck formed. All categories will do a shortened first lap of less than 3.6 km (the official length, but really closer to 3 km), then five full laps for the U23 Women, six full laps for the U23 Men and Elite Women, and seven full laps for the Elite Men.

Rain has made Albstadt slick and treacherous in some previous races, but the forecast calling for sun during the days, and a chance of rain only in the evenings.

Canada has a strong contingent of five riders for the U23 Women, starting with Catherine Fleury, who finished second in the opening round to Kate Courtney (Specialized). Fleury will be joined by Frederique Trudel, Rachel Pageau, Soren Meeuwisse and Laurie Arseneault. All but Pageau are racing in national team kit.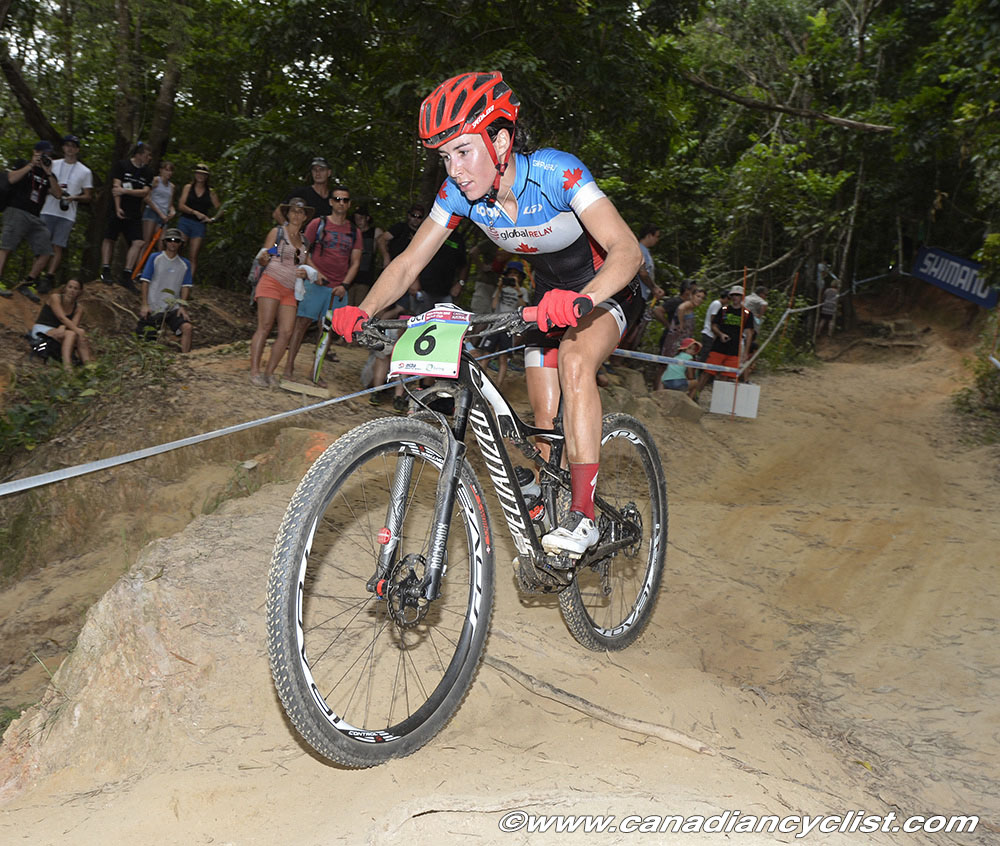 Catherine Fleury
In the U23 Men, Canada has four riders in national team colours - Peter Disera, Alexandre Vialle, Marc-Antoine Nadon, Marc-Andre Fortier and Felix Burke. Also racing are Raphael Auclair (Pivot Cycles) and Rhys Verner (Kona Factory).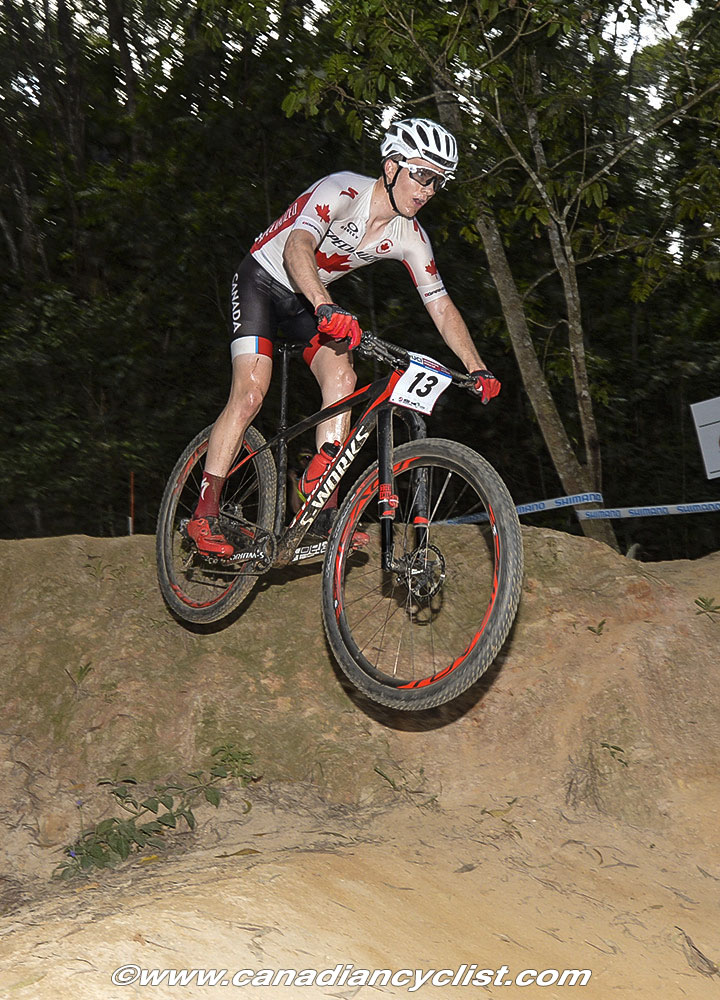 Alexandre Vialle
The Elite Women's race will have much greater depth then the first round in Cairns, Australia, which a number of riders skipped. Defending World Cup champion Jolanda Neff (Stockli), world champion Pauline Ferrand Prevot (Rabo Liv), Gunn-Rita Dahle Flesjaa (Multivan Merida), Maja Wloszczowska (Kross) and Irina Kalentyeva (Moebel Maerki) are all in attendance, albeit with higher start numbers then usual.
Jolanda Neff winning in 2015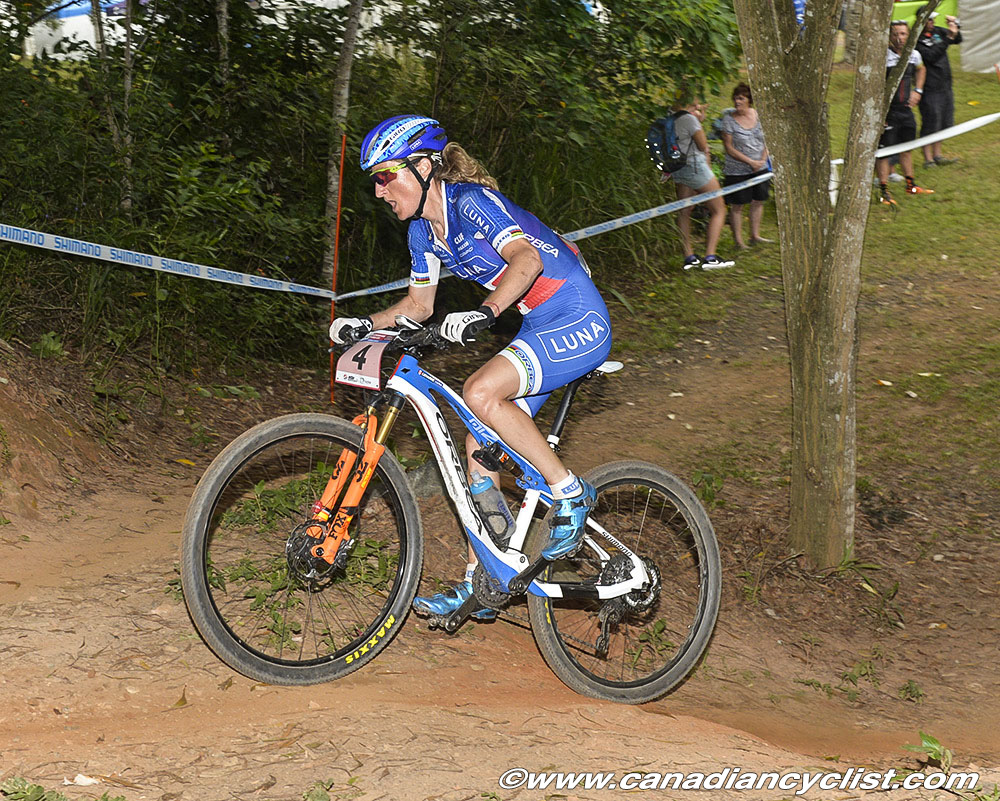 Catharine Pendrel (Luna)
Canada has two riders on the front row, with Catharine Pendrel (Luna) and Emily Batty (Trek Factory). Other Canadians include Sandra Walter (National team), Haley Smith (National team), Cindy Montambault and rebecca Beaumont.

The Elite Men were only missing Jaroslav Kulhavy (Specialized) in Cairns, and he is in Albstadt. The big battle should be between Cairns winner and world champion Nino Schurter (Scott-Odlo) and Julien Absalon (BMC). Absalon flatted early in Cairns and then had an incredible ride back through the field to finish third. He has since won the European Championships and is clearly showing strong form for a course he has won the last two years.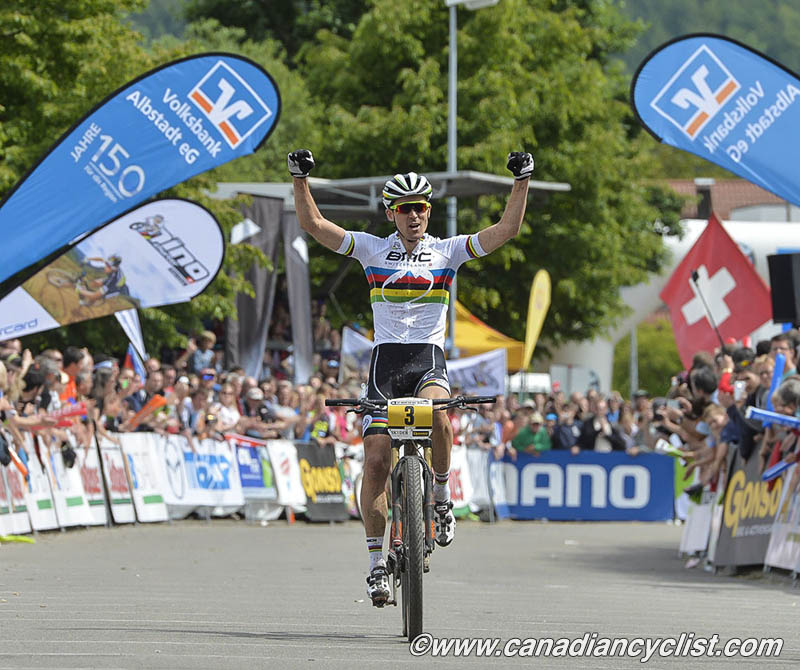 Julien Absalon winning in 2015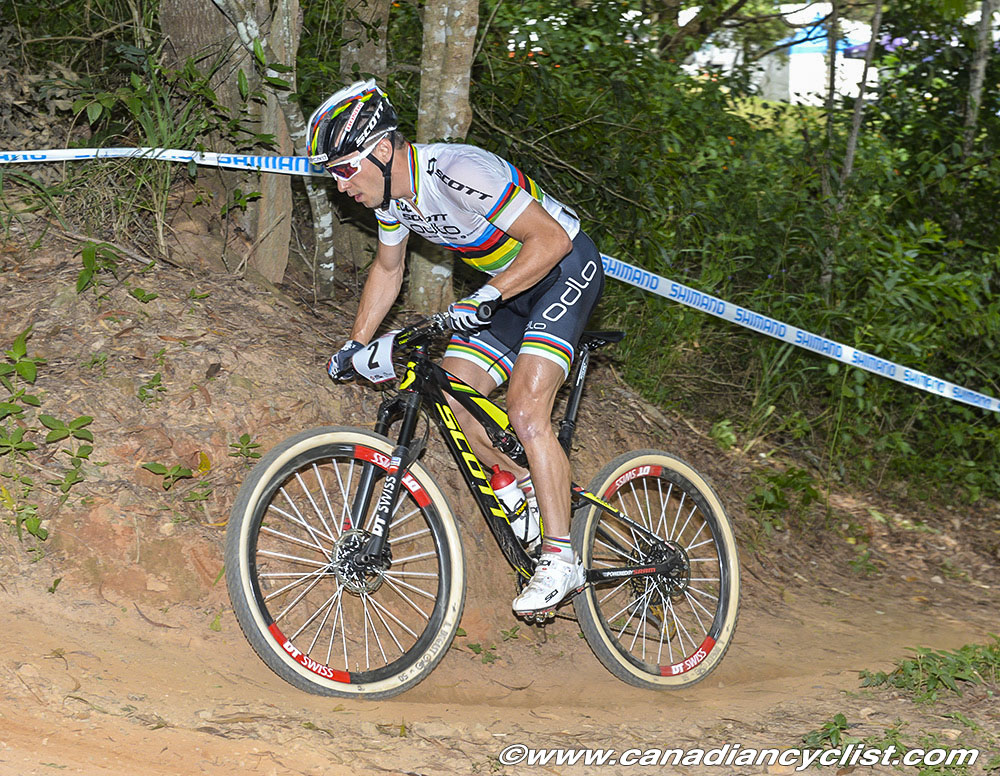 Nino Schurter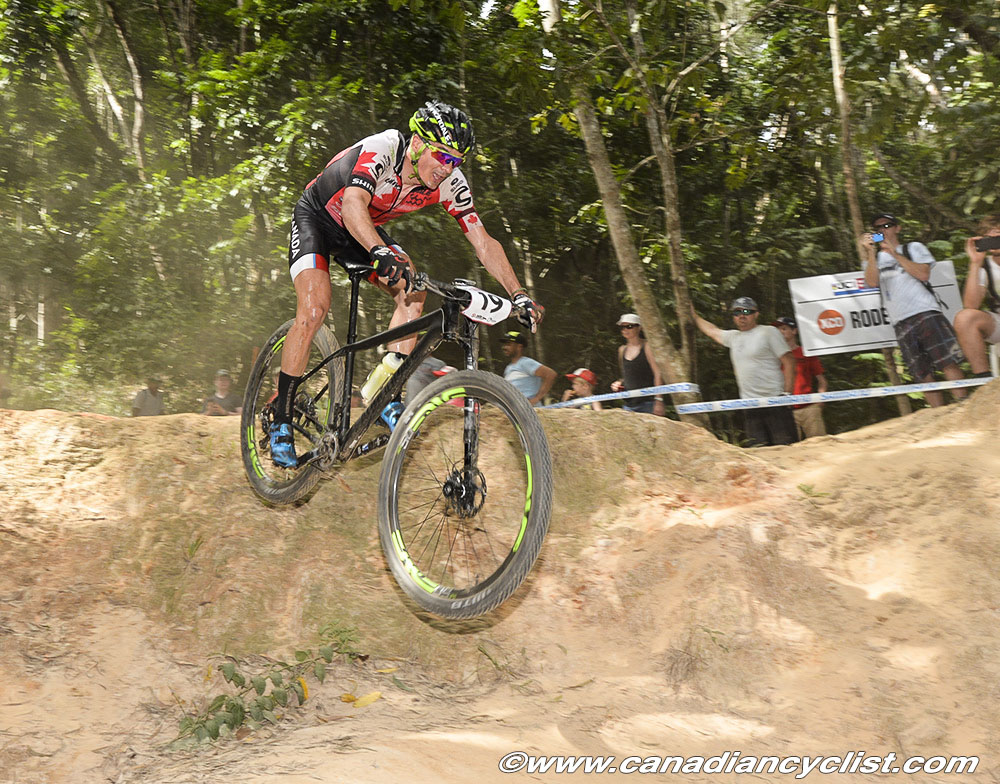 Raphael Gagne
Raphael Gagne (National team) will be looking to improve upon his 12th in Cairns. Locked in a battle for the second Olympic spot will be Derek Zandstra (Scott-3Rox) and Leandre Bouchard (National team), after bouchard's 19th in Cairns. Other Canadians include Geoff Kabush (Scott-3Rox) and Evan Guthrie.