May 27/16 11:09 am - Round Three of XC World Cup , La Bresse France this Weekend

Posted by Editoress on 05/27/16

Round 3 of the Cross-country World Cup takes place this weekend at La Bresse, France. This is the first time the World Cup returns to La Bresse since 2012. La Bresse, nestled in the Alsace region by the German and Swiss borders, has twice held a Downhill World Cup, but 2012 was its first cross-country event. Under-23 Women will race Saturday, with Under-23 Men, Elite Women and Elite Men on Sunday.
The competition holds additional significance, since it comes one week after the Olympic nation quotas were announced for the Rio Games, and there are still many riders looking to qualify for their nation's Olympic spots, so riders will be fighting for every position.

This includes Canada, which has two spots each for women and men. The women's selection is pretty obvious, with Catharine Pendrel (Luna) and Emily Batty (Trek Factory) the prohibitive favourites. However, the men's is more of a battle. Raphael Gagne (Cannondale 360 Fly p/b Sugoi) is the favourite for one spot, but the other position could see a battle between Derek Zandstra (Scott-3Rox) and Leandre Bouchard (Cyclones d'Alma/Devinci). Both have top-20 results in the World Cup this year, so La Bresse is likely to be a bit of a decider.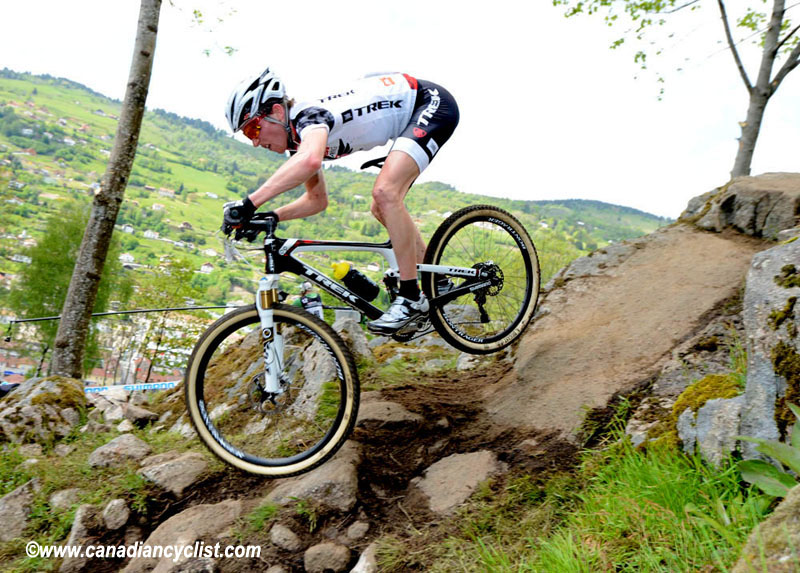 2012 file photo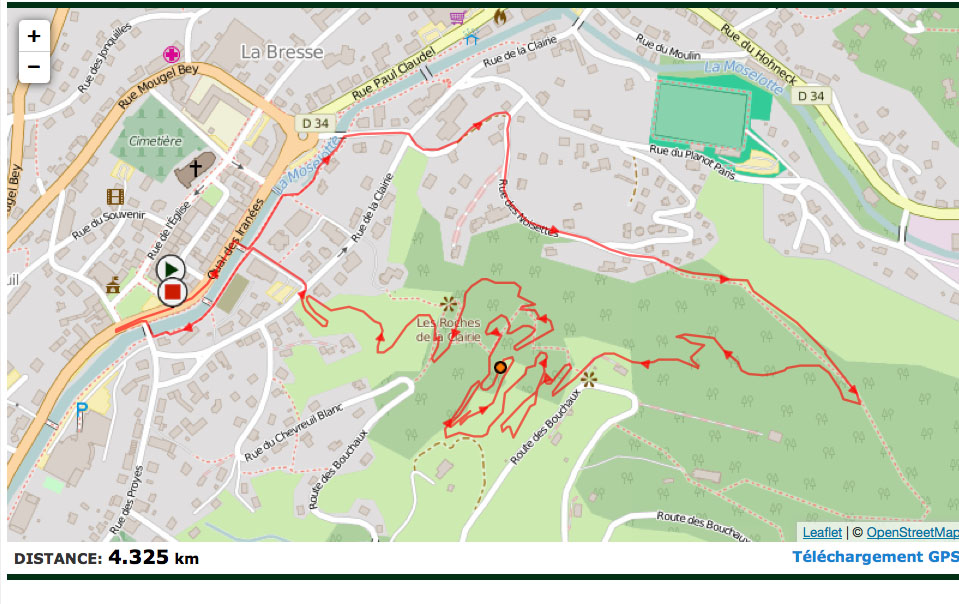 Course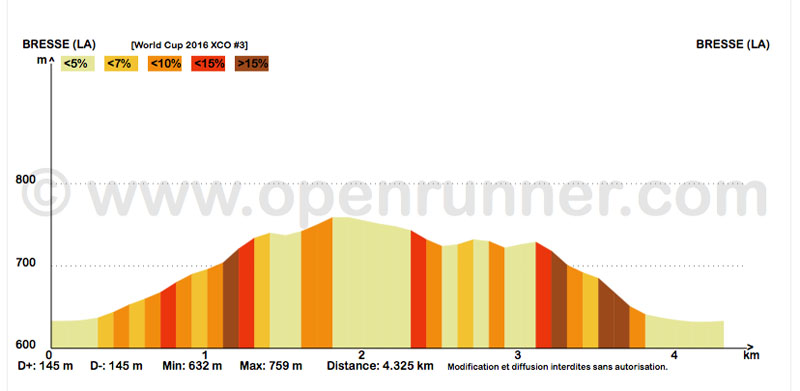 Profile
The organizers have made full use of the slopes surrounding the town in designing their cross-country course. After a short start loop, riders head up the valley to tackle the major climb of the 4.3 kilometre circuit. It is a steep climb that starts on asphalt and gravel, before turning to singletrack with roots and rocks that requires both strength and technical skill. From there, the riders traverse the slope and hit the highest point of the course. After this it is, literally, all downhill to the finish, on a twisting, technical run where skilled riders will open gaps. This is Julien Absalon's (BMC) home course, and he won the last time the race was held here.
4 laps for under-23 women, 5 laps for under-23 men & elite women, 6 laps elite men. The first lap is modified slightly but is no shorter that a regular lap.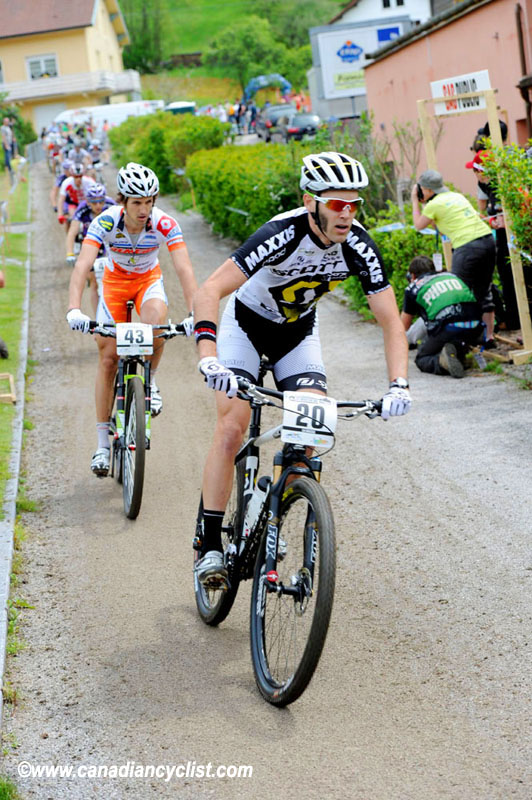 File photo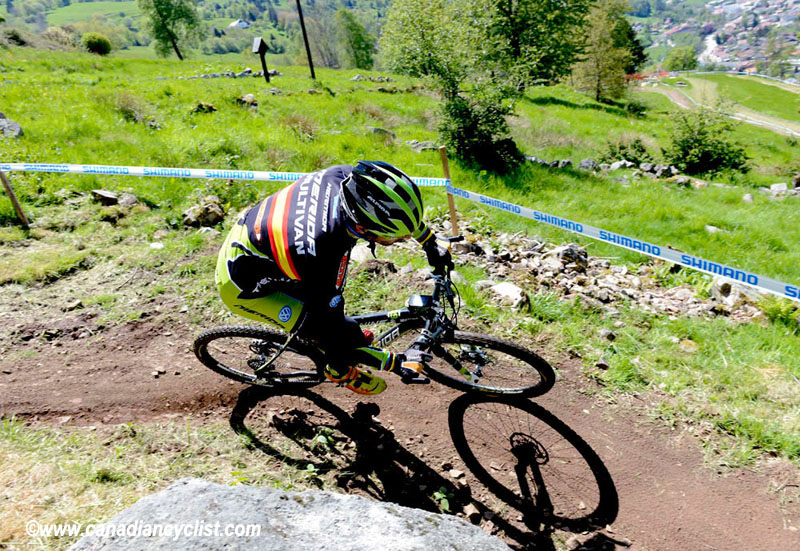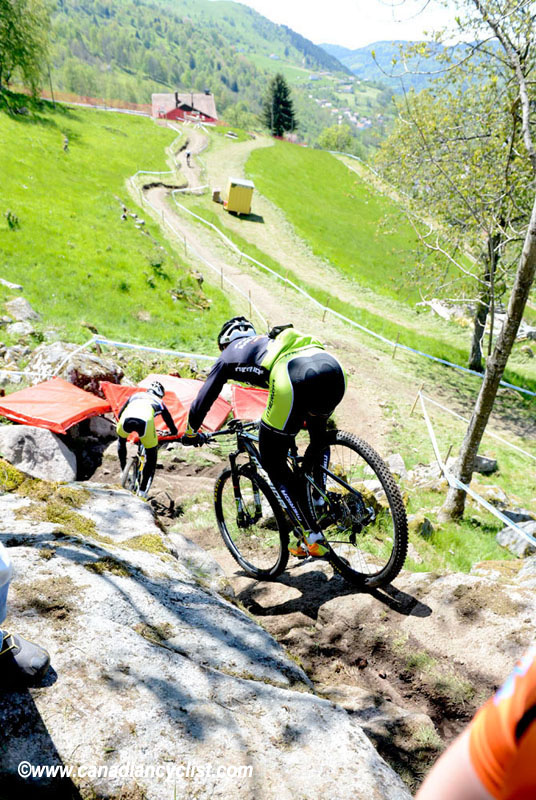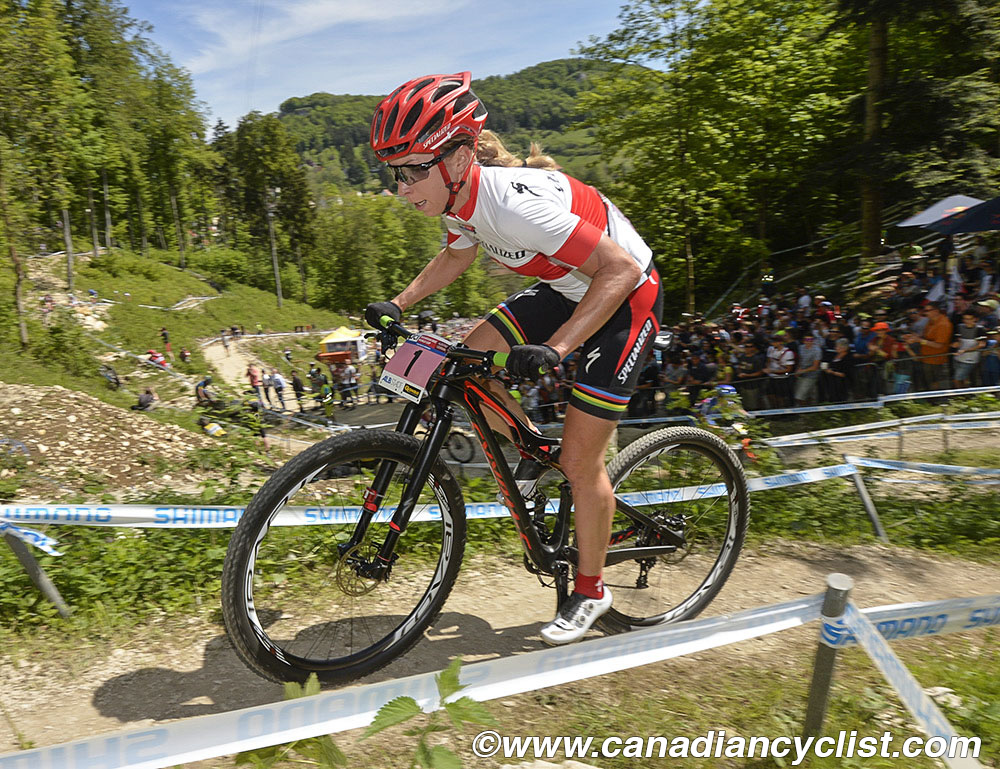 World Cup leader Annika Langvad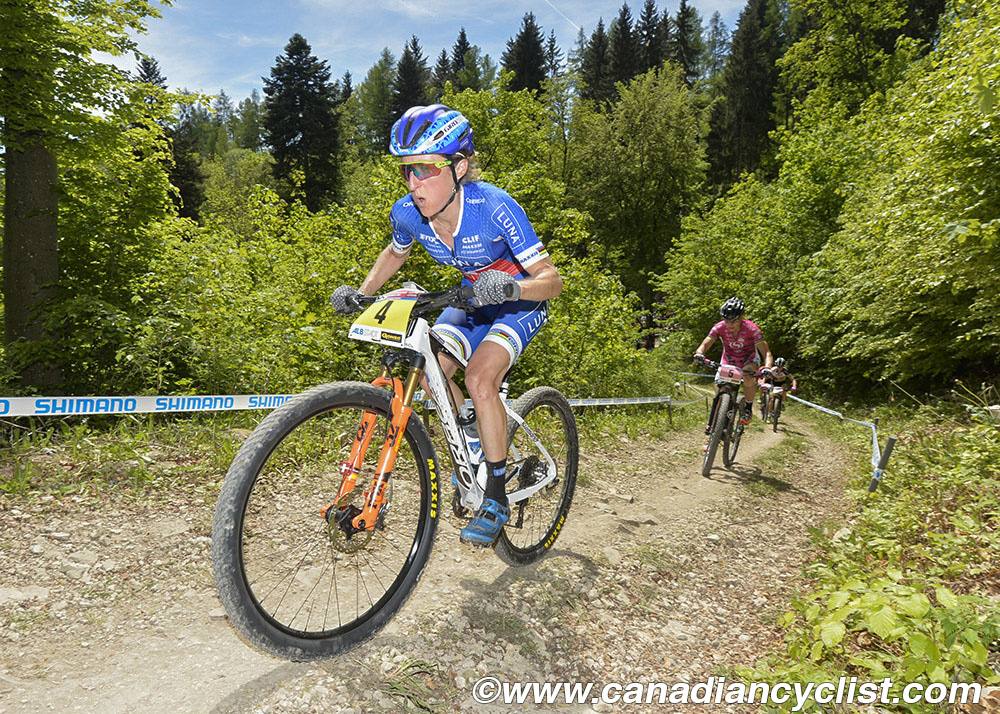 Catharine Pendrel
For the women, Annika Langvad (Specialized) is a clear favourite after two straight victories. However, Pendrel and Gunn-Rita Dahle Flesjaa (Multivan Merida) have also been on both World Cup podiums this year, and Jenny Rissveds (Scott-Odlo) had an impressive ride back from a crash last weekend to finish second. The big question mark is defending World Cup champion Jolanda Neff (Stockli), who has missed both World Cups this season, last week because of illness. If Neff is back to feeling healthy, she could challenge, but she also has a poor start position. Another to watch is world champion Pauline Ferrand Prevot (Rabo Liv), who is slowly coming back from illness.

Other Canadian Elite women starters beside Pendrel and Batty are Haley Smith, Sandra Walter, Cindy Montambault and Rebecca Beaumont.

In Under-23 women, Canada's top ranked rider, Catherine Fleury, will not start. Fleury dropped out of the Albstadt race last weekend after spraining her ankle in a crash and, while she is back riding, it was decided that her ankle needs more recovery before she can race. This will drop Fleury out of fourth in the rankings. Canadians who will race are Soren Meeuwisse, Frederique Trudel, Rachel Pageau and Laurie Arseneault.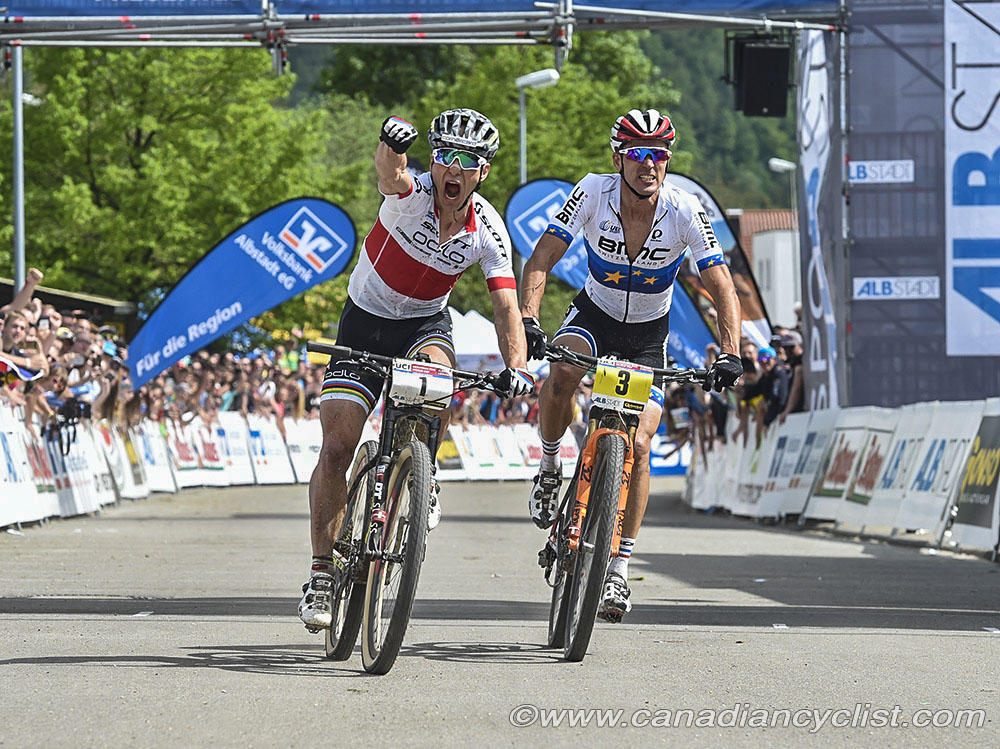 In Albstadt the finish was an all put sprint between Nino Schurter (Scott-Odlo) and Julien Absalon
The men's race will likely come down to the latest in the ongoing battle between Nino Schurter (Scott-Odlo) and Julien Absalon. Schurter has two straight wins, but last weekend was a sprint victory by half a bike length, and this weekend Absalon will have the entire local community behind him, on a course that plays to his strengths. Jaroslav Kulhavy (Specialized) showed in Albstadt that he is on his way back from a broken wrist, with a fourth place, so look for him on the podium also.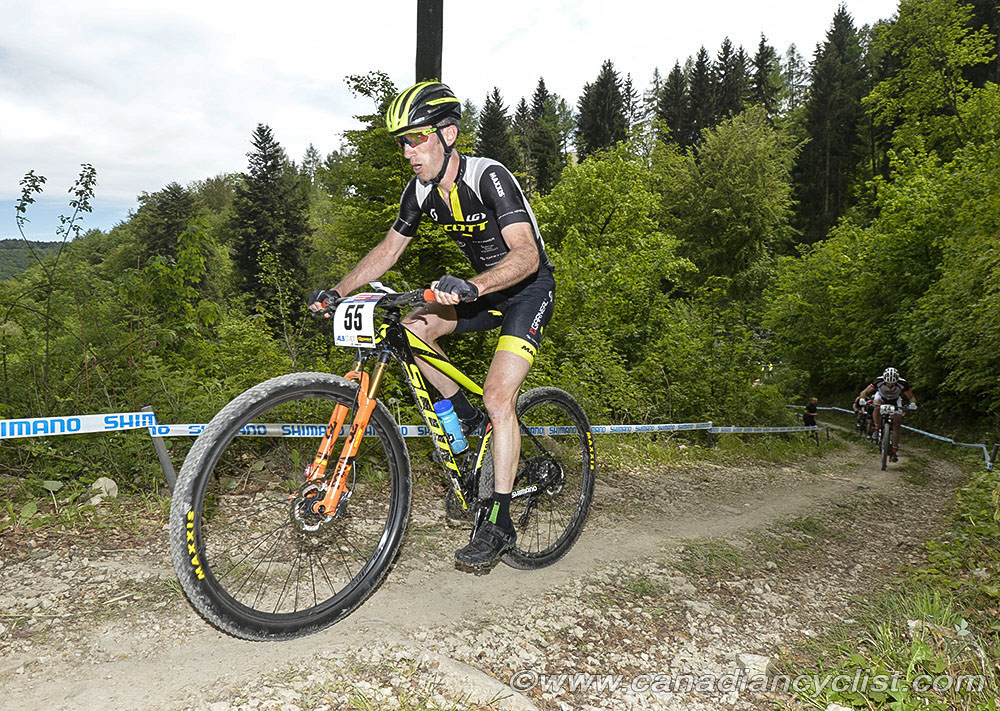 Derek Zandstra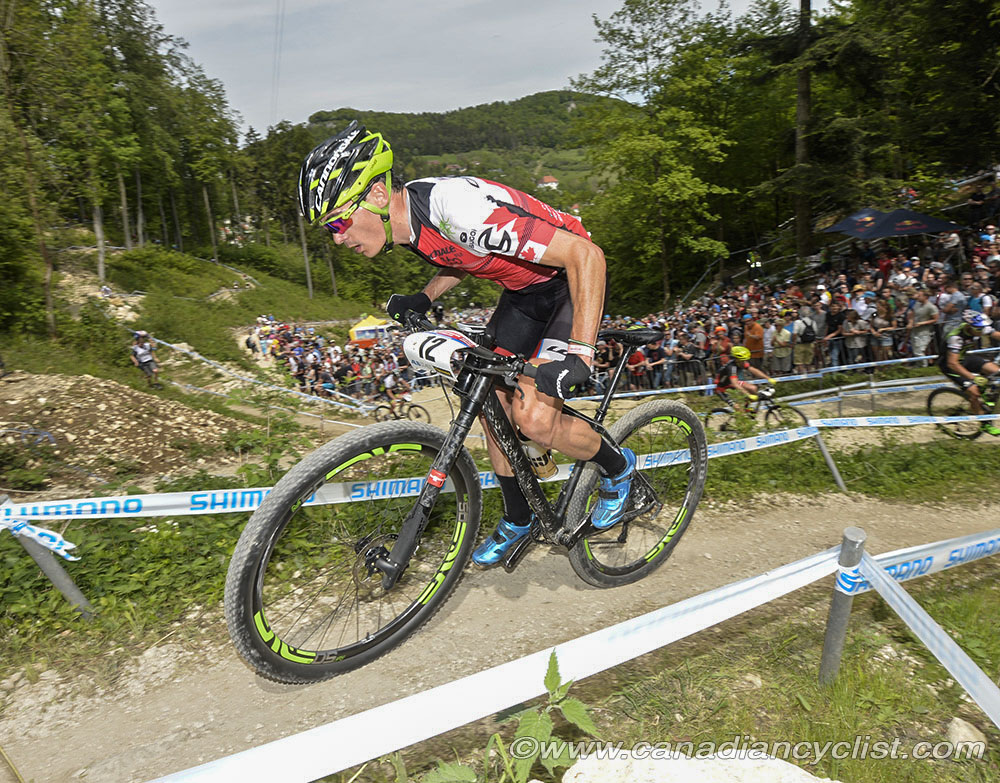 Raphael Gagne
Derek Zandstra was the top Canadian finisher in Elite men last weekend, with a career-high 16th, which he will be looking to equal or better. Leandre Bouchard went out early last weekend with a broken chain, so he will be hoping to resurrect his Olympic hopes this weekend. Raphael Gagne, the Canadian champion, had a rare off day last week and will also be looking to improve upon his 12th place in the first round of the World Cup. Other Canadians in the elite field are Geoff Kabush (Scott-3Rox), Evan Guthrie (Norco) and two riders who missed Albstadt while attending the Mont-Tremblant Canada Cup - Evan McNeely (Norco) and Andrew l'Esperance (Norco).

In the Under-23 men, Canada will have Peter Disera, Marc-Andre Fortier, Alexandre Vialle, Felix Burke, Marc-Antoine Nadon, Rhys Verner, Raphael Auclair and Felix Belhumeur.