June 2/16 7:48 am - Record Attendance at Gran Fondo Mont-Tremblant

Posted by Editoress on 06/2/16

Perfect weather and flawless execution were the hallmarks of the fourth edition of the Gran Fondo Mont-Tremblant on Saturday, May 28th, in Mont-Tremblant, Quebec. The event set a new record for participation, with nearly 2,000 cyclists signing up for what was the first major cyclosporting challenge of the riding season.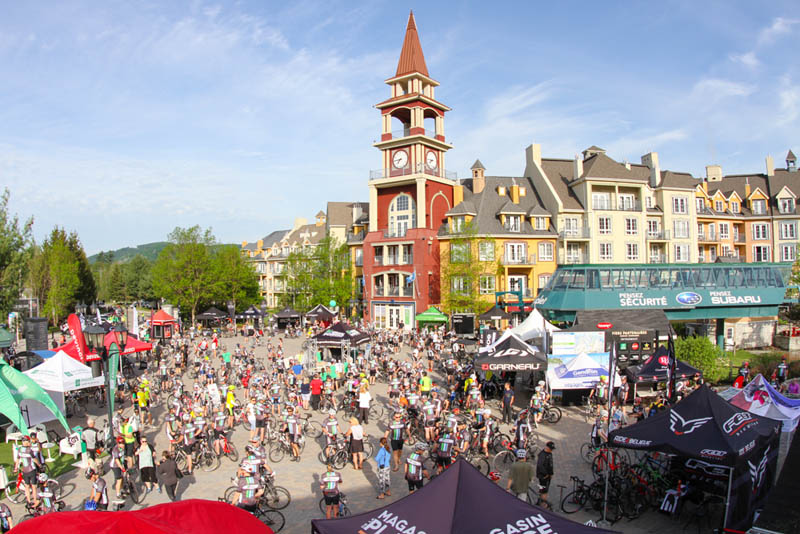 A large and energized crowd formed early Saturday morning for the departure of four rides (160 km, 125 km, 80 km and 45 km). "The event is growing in popularity and size. Participants from across Canada, and even from the United States, came to discover our beautiful region. For avid cyclists, the experience is heightened by the safety aspect of our courses and the thrill of riding in a large peloton," said Simon St-Arnaud, GFMT producer.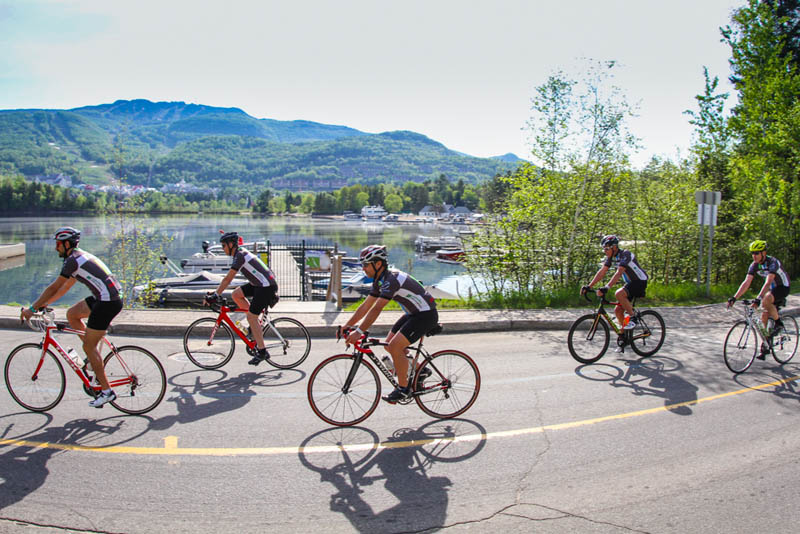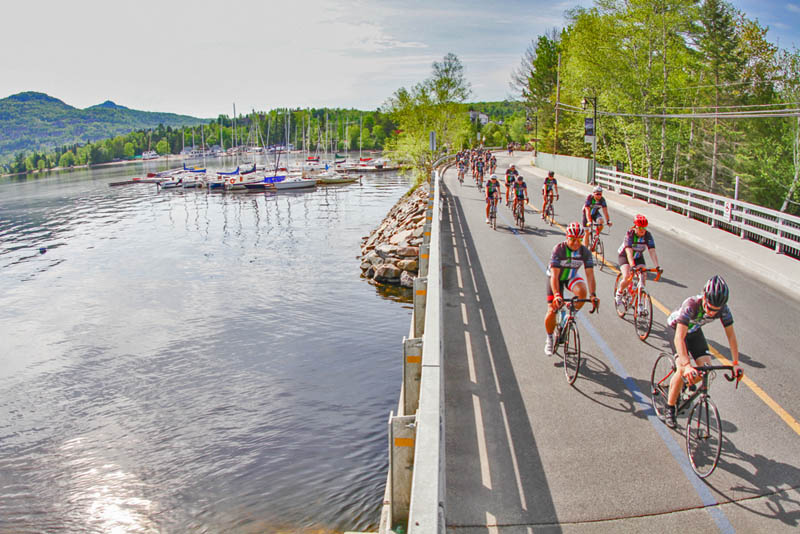 For the 10 pelotons assembled at the starting line at 7:30 that morning, the departures went off seamlessly. More than 80 escort bikes, organization's vehicles, as well as police officers were on hand to ensure the safe and smooth execution of the mass ride. The courses had been modified to ensure the best possible riding conditions, and a new GPS system had also been set up so that participants could monitor their performance in real time. In the words of David Veilleux, event ambassador and the first Quebecer to complete the Tour de France, "Like many taking part, I have found a new region to ride. The event is organized in such a way that every cyclist, whether they're novices or former racers, takes something great away from the experience. We ride in a peloton at the average speed of our choice in a setting that is both enjoyable and safe."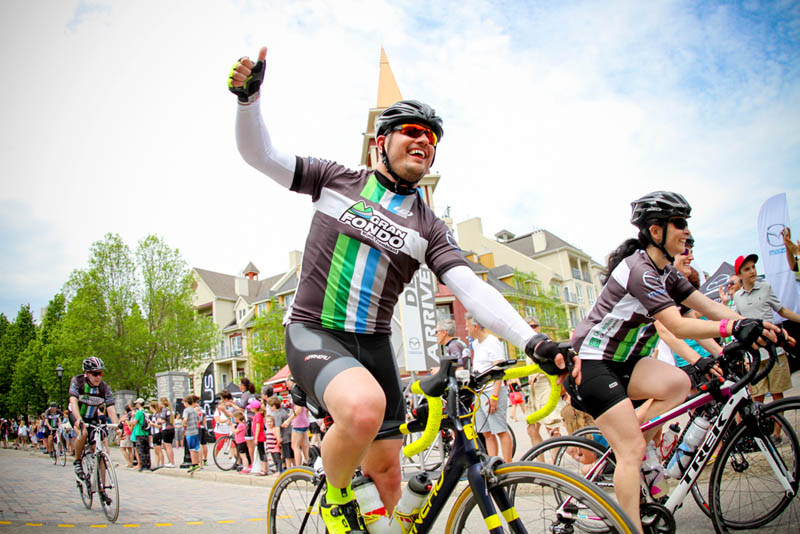 There was more on the program for this year's edition, too: an exhibition village, a cocktail reception and live music, all of which combined to create a party atmosphere. Participants also congregated to enjoy the official lunch courtesy of Plaisirs Gastronomiques. The Devinci Sunset Ride on Friday night, accompanied by David Veilleux, Sébastien Delorme, Katy St-Laurent and Francois Parisien, drew more than 150 cyclists.

Though the Gran Fondo Mont-Tremblant was created to give cyclists a chance to excel in a personal challenge, the organization teamed up with Mazda to present a friendly competition that rewards cyclists for best performance on some of the most difficult portions of the courses. The winners, who each received the prestigious Montées Mazda polka-dot jersey, were:

• 160 km, 33 km+: Sébastien Julien and Jessica Bélisle
• 125 km, 33 km/hr: Gabriel Descoteaux-Simard and Grégoire Vigneron (tied), and Vania Grandi
• 80 km, 30 km/hr: James Jacek Cote and Anouk Boudrias

All individual results are posted at www.granfondotremblant.ca.

The fifth edition of the Gran Fondo Mont-Tremblant will be held May 26-28, 2017. Mark the date on your calendar!

Watch the video of the 2016 edition