June 3/16 7:20 am - Canada Finishes 2-3 at GP Gatineau

Posted by Editoress on 06/3/16

Canadian national champion Joelle Numainville took second place in a sprint finish at the Gran Prix Cycliste Gatineau on Thursday, behind Australian Kimberley Wells. Leah Kirchmann, racing for Team Canada, was third.

The internationally sanctioned Gatineau race attracted teams and riders from around the world for the 104.4 kilometre road race through the Gatineau park region.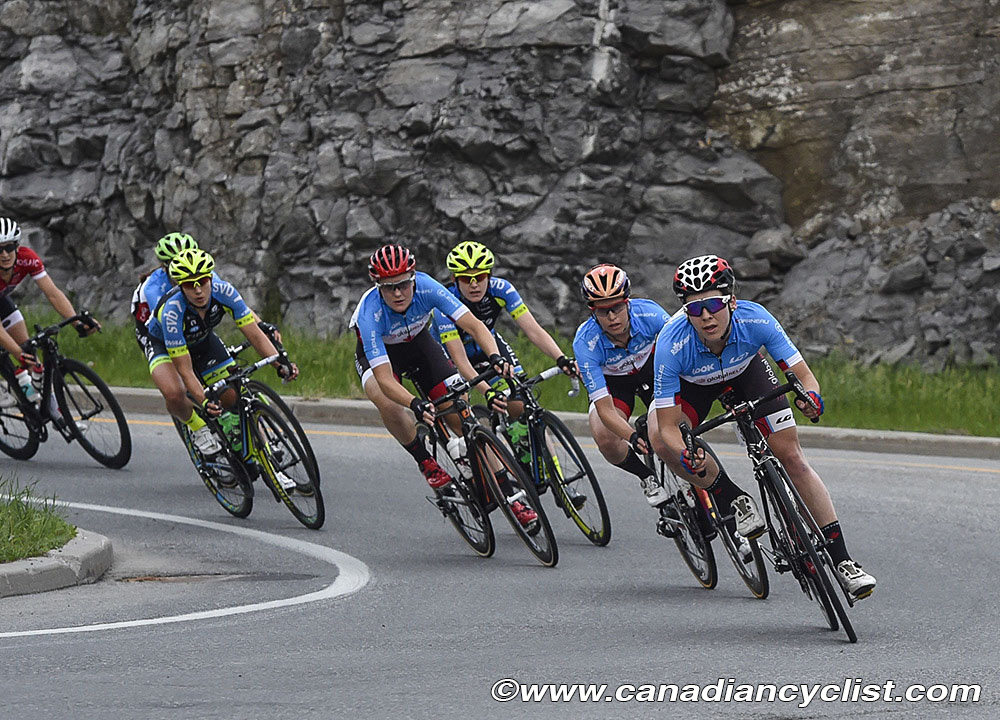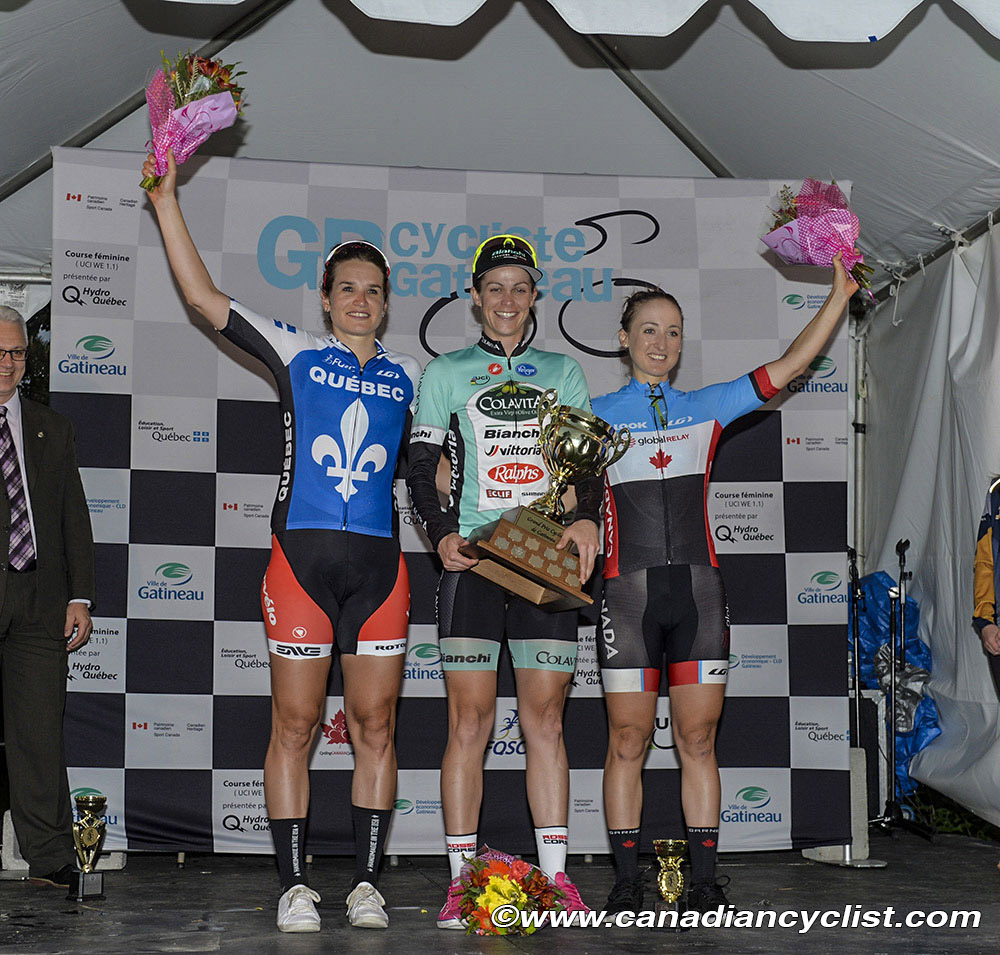 The Canadian national team made numerous efforts through the race to reduce the number of contenders, however, riders from Wells' team were able to chase down any breakaways, setting the stage for a sprint finish. On the final straightaway, Wells went to the front, and neither Numainville or Kirchmann were able to challenge her on the slight uphill sprint to the line.

"I had a really good race," commented Numainville. "I felt I was in control during the whole race. I knew it was going be a long sprint, a drag race so I just played my card and was able to hold my power to the line. I'm really happy about it."

"It was our goal during the race to have a hard race," commented Kirchmann, one of five riders representing Canada, "we thought we would benefit from a hard race. We had a small group away at one point with four of our team in it. We really tried the get that break to stay away, but is was brought back. We tried to make everyone work a little harder, but when we saw that it was going to stay together, then we changed our plan to set up for a sprint."