June 4/16 13:27 pm - Chrono Gatineau report

Posted by Editor on 06/4/16

Whitten & Canuel Lead Strong Canadian Performances at Chrono Gatineau

Canadian riders had a strong day on Friday at the Chrono Gatineau time trial, in Gatineau, Quebec, finishing second and third, and taking six of the top ten spots. Tara Whitten, an Olympic bronze medalist in the Team Pursuit at the 2012 Olympics, took silver, 11.21 seconds behind former World Champion Amber Neben of the United States. Karol-Ann Canuel, the reigning Canadian champion, finished third, a further 0.99 seconds back.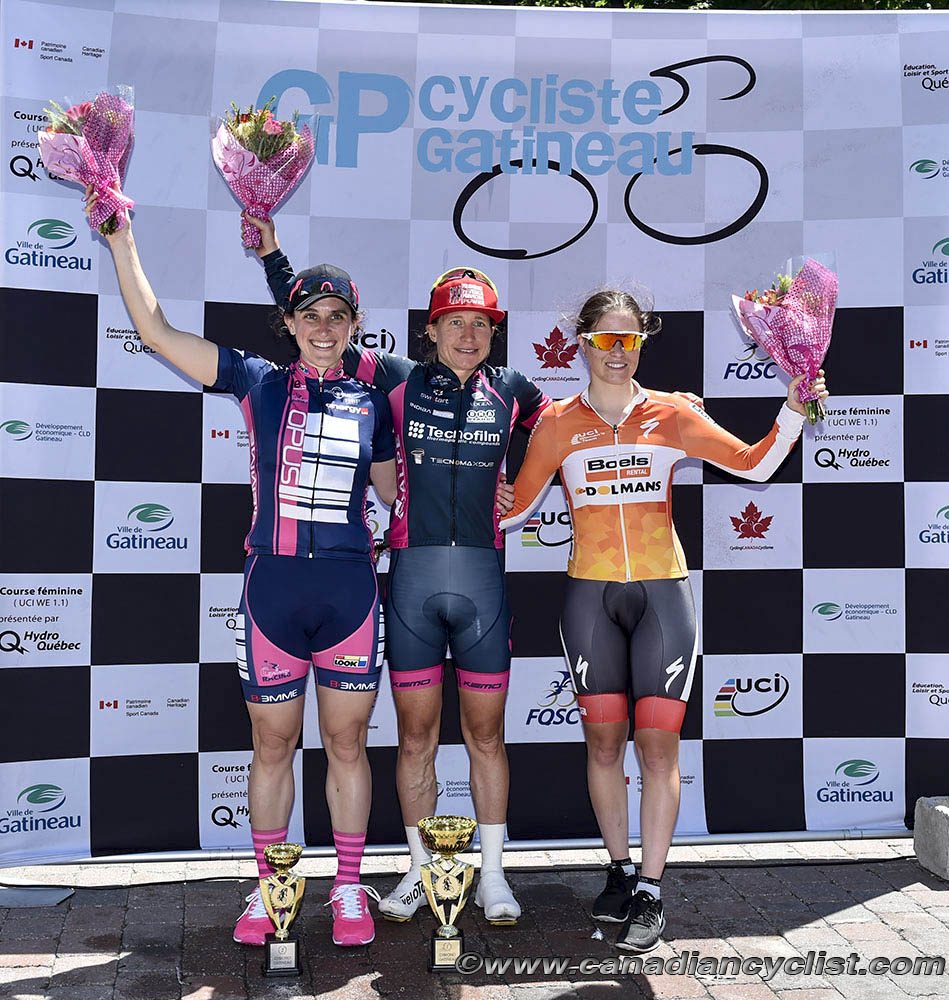 Tara Whitten, Amber Neben, Karol-Ann Canuel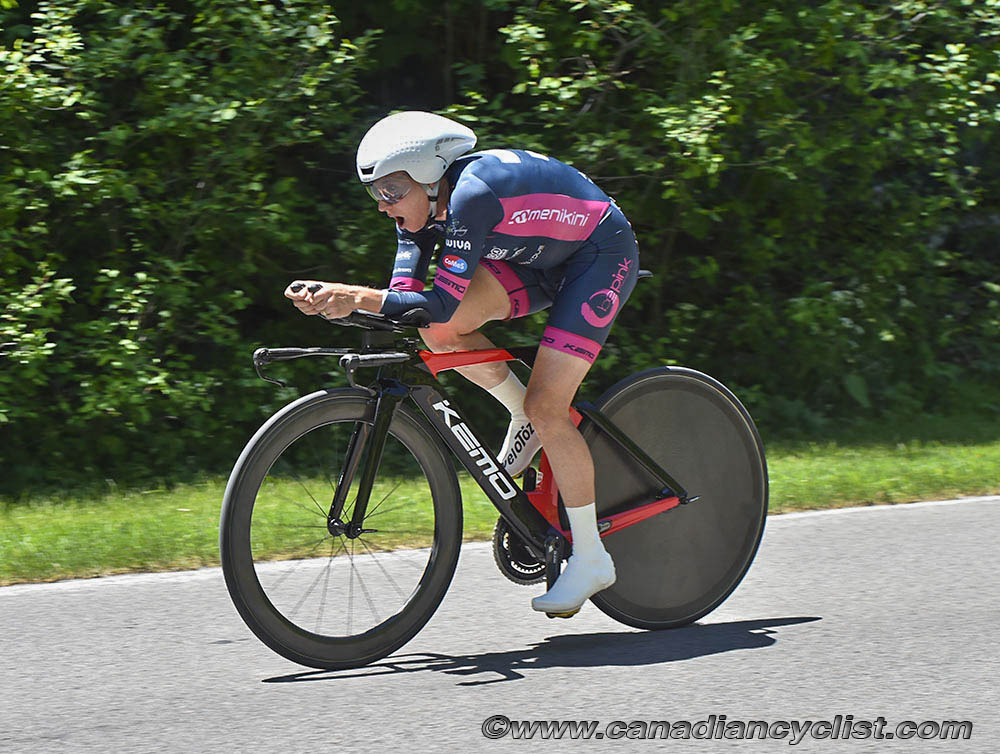 Amber Neben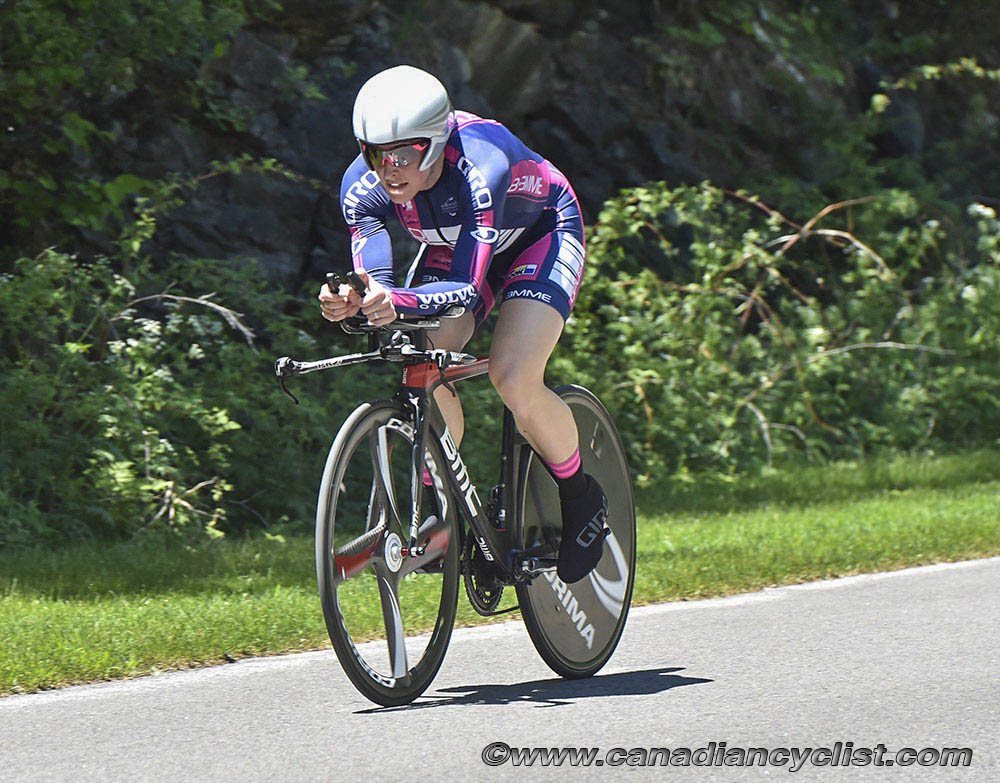 Tara Whitten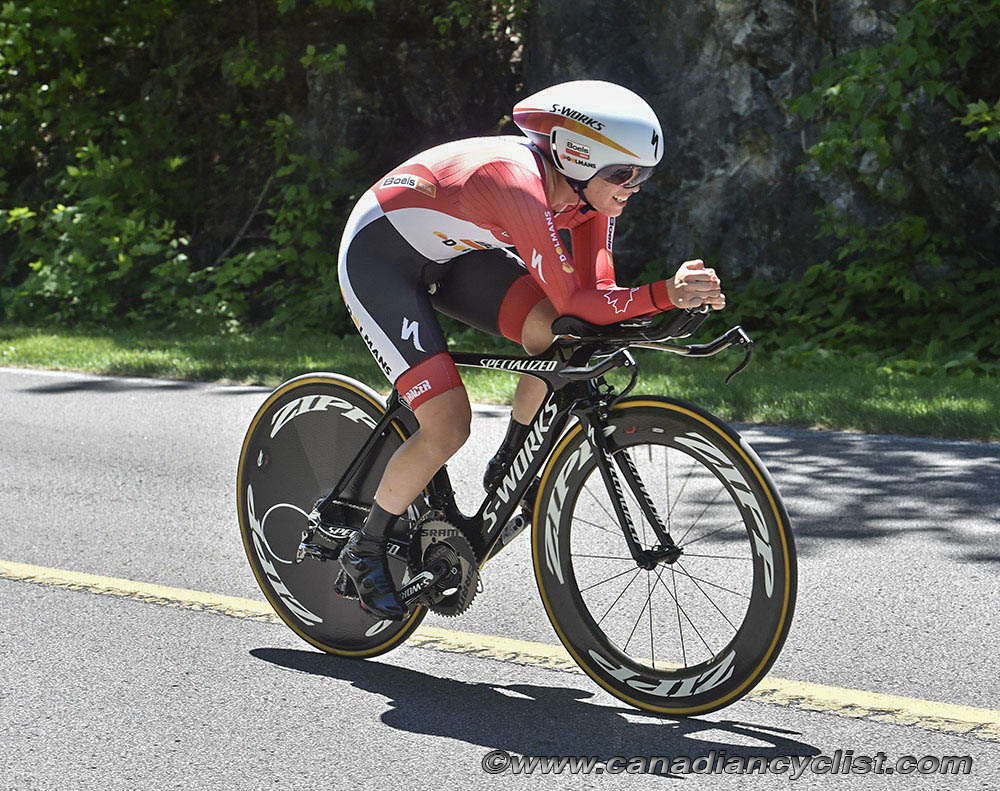 Karol-Ann Canuel

"I am very pleased with the strong showing of the Canadian riders," commented national women's coach Denise Kelly, "as we had two on the podium and six in the top ten, which included a number of powerful U.S. contenders."

The Chrono Gatineau is the only internationally sanctioned women's time trial in Canada, and took the athletes on a 19.3 kilometre out-and-back course into the Gatineau Park, finishing in downtown Gatineau. Riders faced a long climb on the outward leg, with a fast descent to the finish line.

This is actually my first race of the season," explained Whitten. "Two months ago I broke a bone at the base of my skull and I've been in a neck brace until last Friday. I was continuing to train on a trainer wearing the neck brace and just hoping I could get back into form."

"I'm happy with my ride," said Canuel. "There were some sections that were hard for me, so I know what I have to work on for next time. But it was a nice course, and I'm happy with my ride."
Fatal error
: Uncaught Error: Object of class PDO could not be converted to string in /home/canadiancyclistcom/canadiancyclist.com/public/modules/news.php:544 Stack trace: #0 /home/canadiancyclistcom/canadiancyclist.com/public/modules/news.php(533): getrelatedgallery() #1 /home/canadiancyclistcom/canadiancyclist.com/public/dailynews.php(58): getDailyNewsArticle() #2 {main} thrown in
/home/canadiancyclistcom/canadiancyclist.com/public/modules/news.php
on line
544