June 4/16 15:09 pm - Cyclists Across Canada Mourn Passing of Jocelyn Lovell

Posted by Editoress on 06/4/16

On Friday, one of the giants of cycling in Canada passed away - Jocelyn Lovell. We join the rest of the cycling world in mourning the passing of this icon, at age 65. Jocelyn had recently been battling respiratory problems related to his quadriplegia. Statements of condolence are pouring in from across the country; our personal remembrances follow below.

John Tolkamp, President of Cycling Canada, said, "On behalf of Cycling Canada, we would like to extend our condolences to the family and friends of one of Canada's greatest cyclists, Jocelyn Lovell. Throughout his career, that was cut short, he was a fierce competitor who enjoyed international acclaim for both his style and accomplishments.? Canada has lost one of our most formidable and respected cyclists."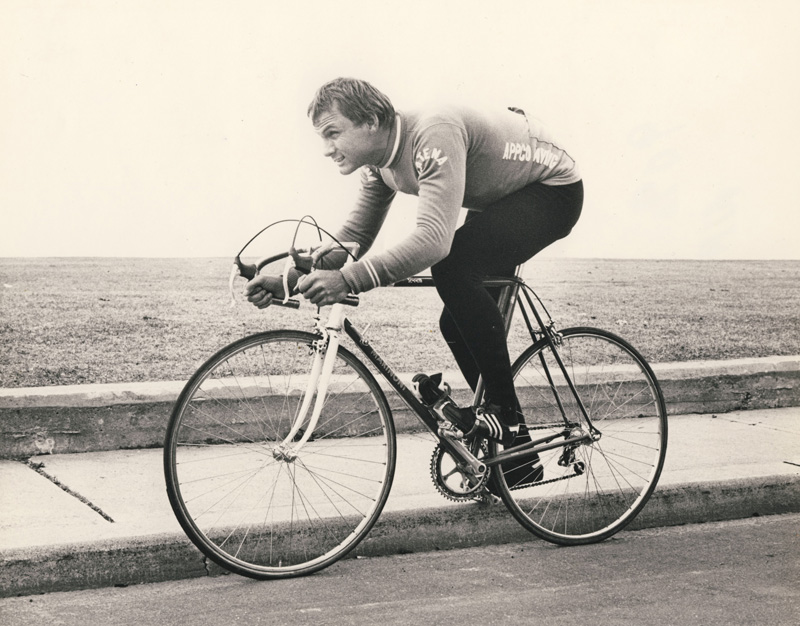 Above and below, Jocelyn Lovell - Courtesy from the Lovell collection, Tony Girardin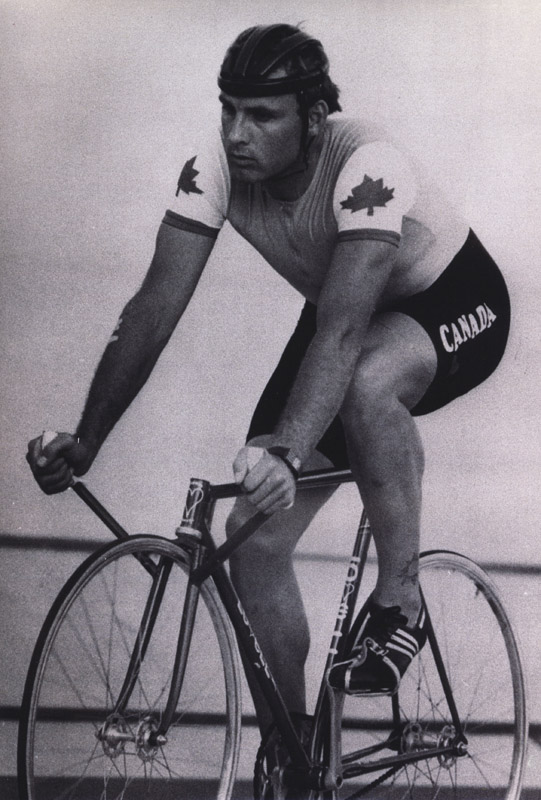 Jocelyn Lovell won more than 35 national titles, on road and track, at every distance. He represented Canada at three Olympic Games (1968, 1972 and 1976), and won six Commonwealth Games medals, include four golds, as well as a world championship silver medal (1978) and gold medals at two Pan Am Games (1971, 1975). Lovell set records that stood for decades, and inspired generations of Canadian stars, including Steve Bauer, Curt Harnett and Gordon Singleton. Last Fall, Jocelyn became a member of the inaugural induction to the Canadian Cycling Hall of Fame.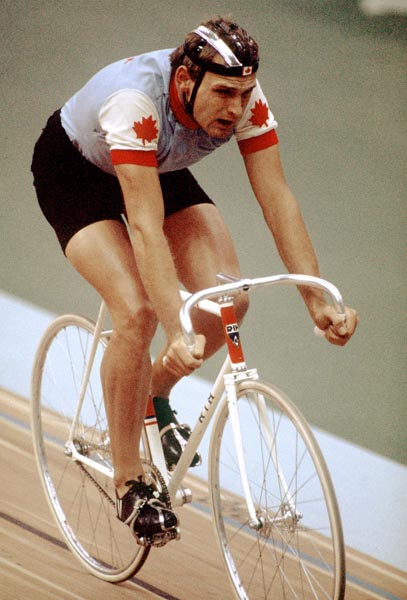 Canada's Jocelyn Lovell competes in the cycling event at the 1976 Summer Olympics in Montreal. (CP PHOTO/ COA/ RW)
Tragically, Jocelyn Lovell's career was cut short when he was hit by a dump truck on August 4, 1983, while training near his home. The accident resulted spinal cord injuries and Lovell became a quadriplegic. For the rest of his life, Jocelyn became a tireless advocate for spinal cord research.

Former team mates on the national team have spoken to his skill, determination and sense of humour.

Gordon Singleton, the 1982 Keirin world champion, won a gold medal with Lovell at the 1978 Commonwealth Games, in Edmonton. "Jocelyn's storied career had many moments of bright shining stars. His determination to win came from deep within his personality. Sometimes this driving force got him into a little trouble, LOL. Putting that aside, Jocelyn was one of the pioneers in Canadian cycling that paved the way internationally for people like myself, Steve Bauer and Curt Harnett. Jos was absolutely one of the best bike handlers I have ever seen. Today, I'm sad to hear of his passing yet humbled to have the memory of winning a Commonwealth Games gold medal in Tandem sprint riding as his partner."

Steve Bauer, Olympic silver medalist and holder of the Tour de France Yellow Jersey for 14 days, rode with Lovell at the 1978 Commonwealth Games and many other events, and considers him a mentor, "It's impossible to capture in a few sentences the great experiences I enjoyed as a young cyclist by Jocelyn's side. I learned from JL as he went about his unique ways. We had a great connection and I am fortunate to have been close to Jos in that time. It was fun to be around JL but we knew when racing our bikes it was time to be serious."

"Never idle, JL had a brilliant innovative mind and was superb athlete who knew how to perform. His bike handling skill and timely speed were abilities I tried to mimic. My memories are full of great moments Jos, a team mate, a friend. RIP, the suffering has come to an end."

On a personal note, Tracy and I have known Jocelyn for close to 35 years, and I first met him some 40-plus years ago. He was brilliant, determined and a complete pain in the ass.

• I remember him scrapping a Coke can on the ground in the middle of a race, just to freak people out because they though a crash was happening behind them.

• I remember as a young rider meeting him while riding and getting advice, albeit with his usual acerbic wit, such as the time he commented that I was obviously much stronger and faster than him to be riding such big gears so early in the season...

• I remember after his accident, visiting him at Sunnybrook when he had just started rehab, and the grin on his face when he managed to stab a piece of fruit with a fork strapped to his hand, only to drop it when he started laughing ... he immediately went back to practicing.

• I remember riding along Lakeshore out near Port Credit (where Jos lived), and this van pulled along beside me, the passenger window rolled down and Jos went 'Hi Rob'. I nearly rode off the road - he had just gotten his disability equipped van, and was delighted to have some mobility back (and terrorizing people like me).

• Tracy remembers that she was running a bike shop out near Jocelyn, and quite regularly on Friday evenings, when she was alone in the store, he would roll up in his van, flash the lights, and Tracy would go out to sit and chat in the van while they had a 'wee nip'.

So many memories... RIP Jos