July 30/16 9:19 am - Canadian Track Athletes Break Records at Milton Send Off

Posted by Editoress on 07/30/16

A very successful send off for the Canadian Olympic Track Cycling squad was held on Friday, at the Mattamy National Cycling Centre Velodrome, in Milton, Ontario.

Cycling fans of all ages, plus local and national media, came out to the velodrome for a chance to watch Rio-bound athletes in one of their final training sessions before heading to Rio next week. Following the session, a barbecue, in conjunction with organizing partners Mattamy Homes and the Town of Milton, was held where the athletes were able to meet and greet the well wishers.

The Women's Team Sprint squad of Kate O'Brien (Calgary, AB) and Monique Sullivan (Calgary, AB) posted a training time that unofficially broke the Canadian record, while the Women's Team Pursuit squad of Jasmin Glaesser (Coquitlam, BC), Kirsti Lay (Medicine Hat, AB), Allison Beveridge (Calgary, AB) and Georgia Simmerling (Vancouver, BC) also unofficially broke the 4000 metre national record in their ride-off against the Paralympic tandem team of Daniel Chalifour (Mont-Laurier, QC) and Jean-Michel Lachance (Quebec, QC) ).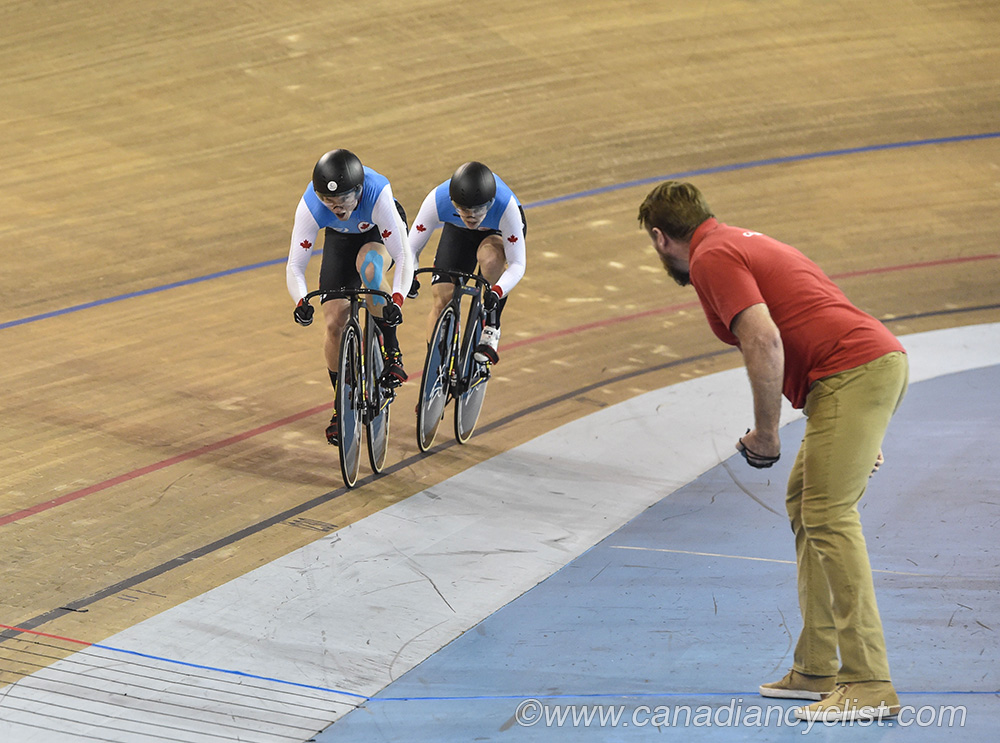 Kate O'Brien and Monique Sullivan with coach Erin Hartwell
Jasmin Glaesser, Kirsti Lay, Allison Beveridge and Georgia Simmerling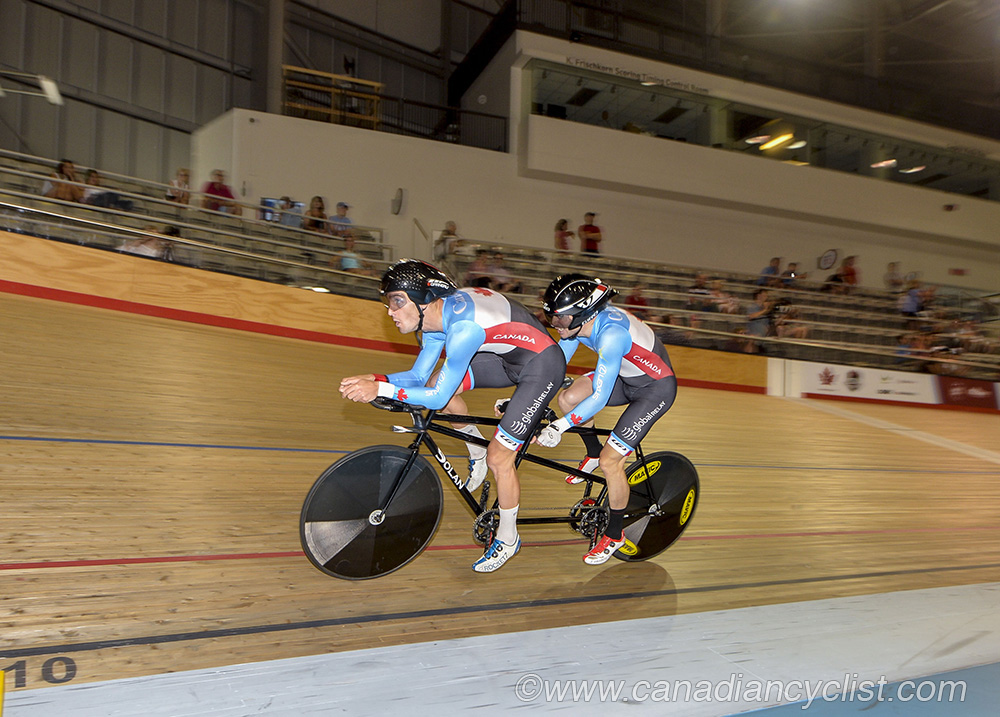 Paralympic tandem team of Daniel Chalifour (stoker) and Jean-Michel Lachance (captain)
"This was a dress rehearsal for the Women's Team Pursuit," explains Jacques Landry, High Performance Director at Cycling Canada, "and it was the brainchild of Craig Griffin [women's track endurance coach]. It offered us an awesome opportunity to go through our systems and make sure we had everything dialed. We have enough time now to make any minor adjustments that need to be done."

"It was a good send off for the athletes and we had a good media turn out. The athletes are coming out of it with some confidence after unofficially setting Canadian records, and it gives a measure of confidence to staff, coaches and athletes alike. All in all, it was a great success as we come up to less then a week before we fly to Rio."