August 3/16 13:35 pm - Olympic Profile - Tara Whitten

Posted by Editor on 08/3/16

Tara Whitten is already an Olympic medalist, as part of the bronze-medal winning squad in the Women's Team Pursuit at the 2012 Games in London. However, for the 2016 Games, Whitten has turned her focus to the Road, and will compete in both the Road Race and the Time Trial, although her focus is on the Time Trial.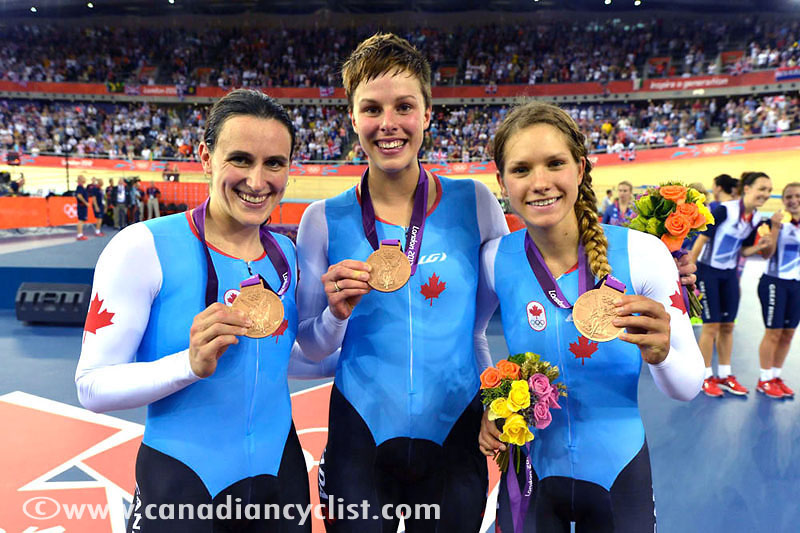 Team Pursuit squad in 2012 with their bronze medals- Tara Whitten, Gillian Carleton, Jasmin Glaesser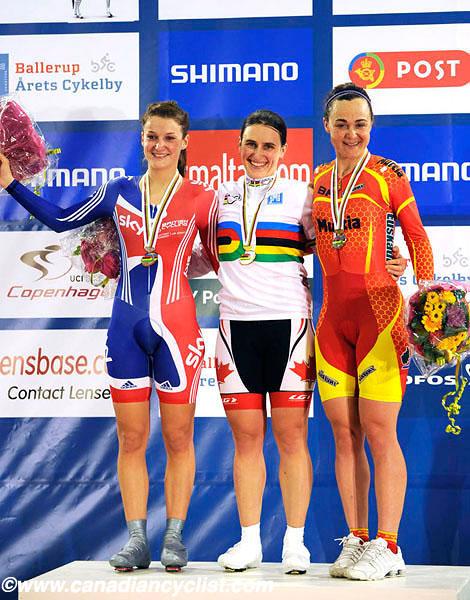 2010 Omnium World Champion
Originally a cross-country skier, the Calgary-based (and Toronto born) athlete attended the 2005 world championships in the winter sport before turning to cycling; her cross-training summer sport. By 2007 she had made the transition to track cycling and success followed quickly, with a silver medal in the Omnium at the 2009 Worlds. Tara followed that up with world titles in both the Omnium and Points Race in 2010 and a second Omnium title in 2011, plus multiple medals in the Team Pursuit. She also won four medals (1 gold, 3 bronze) at the 2010 Commonwealth Games and was the Closing Ceremonies flagbearer for Canada.

On the road, Tara also had success, with multiple national time trial titles (including as the current champion), plus a fourth place at the Worlds in 2011 and a silver medal at the 2015 Pan Am Championships.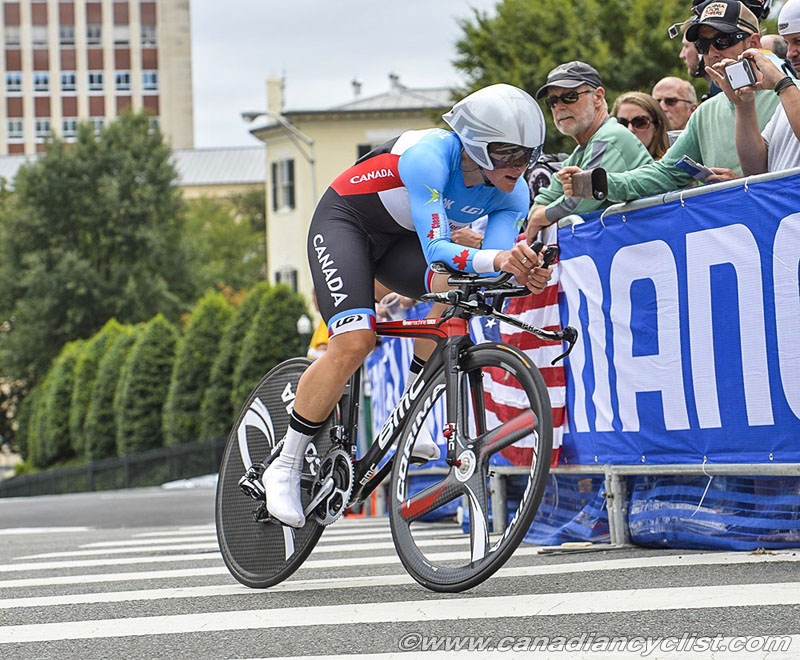 2015 Road World Championships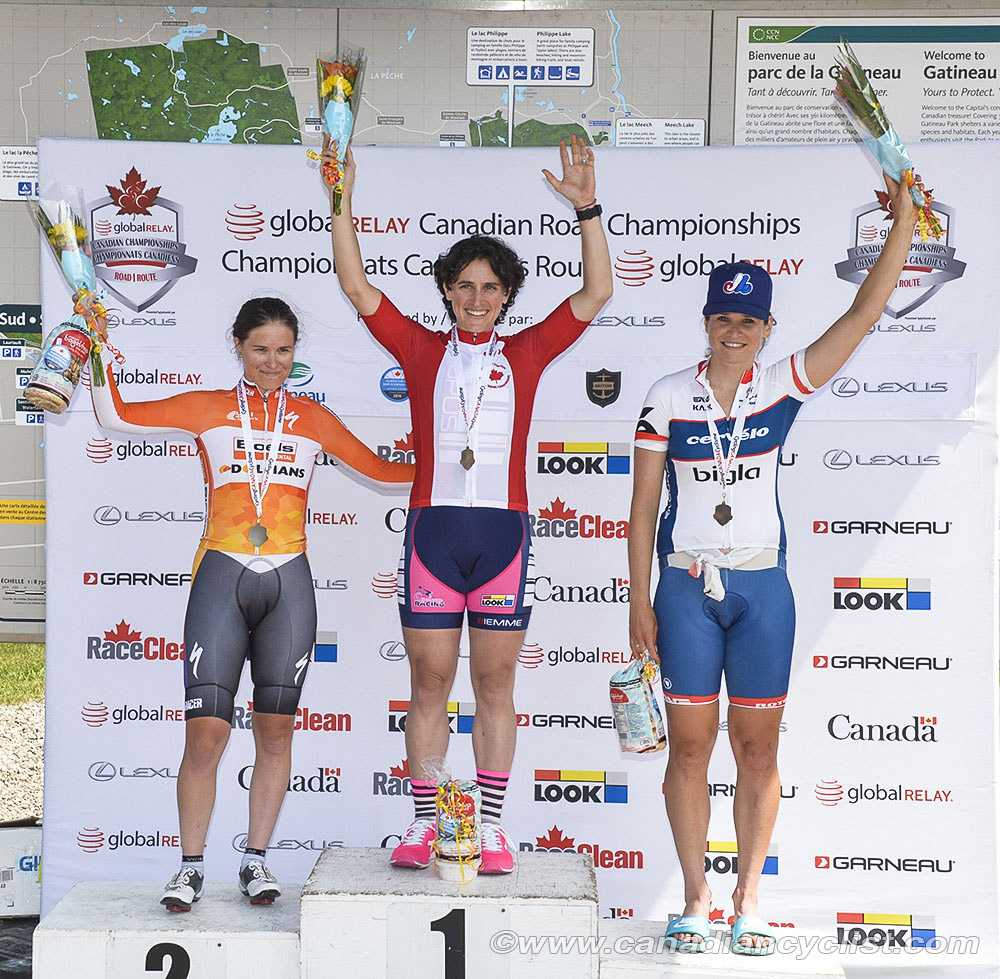 2016 National ITT Champion
Tara had semi-retired from cycling after the 2012 Games, to go back to school and finish her PhD in Neuroscience, becoming 'Doctor Tara Whitten' this past June. However, she always knew that she wasn't finished with cycling.

"This Olympics feels so different from the last one. After London, I felt like I wasn't totally done, and I felt like I still had something to prove on the road. So I decided to come back, although my comeback hasn't been as smooth as I had planned."

Tara is referring to an accident she was in during a Rio orientation visit in March, went she crashed head first into the back of a bus. Unknown to her, she had fractured the base of her skull, and had to wear a neck brace for three months, and was restricted to training on a trainer. However, she was second to former world champion Amber Neben (USA) in her first race back (GP Gatineau), then won the national TT title and, most recently, won the time trial and the overall title at the Cascade Classic, beating other Rio-bound athletes, including two-time Olympic champion Kirstin Armstrong (USA).

"I feel like my form has come around the last month, and I'm really excited to just put everything I have into being the fastest I can in Rio. We've done some recon of the [Olympic] course and it is very challenging. There is one very steep hill, which is unusual, but there are also some long, flat sections. I've been working on climbing on my TT bike, and I've been preparing mentally for the challenges it will bring."