August 4/16 11:43 am - Olympic Profile - Leah Kirchmann

Posted by Editor on 08/4/16

Leah Kirchmann comes to cycling from cross-country skiing, which she began at the age of five, like her Rio team mate Tara Whitten. However, Leah also began cycling in the well-regarded Winnipeg 'Kids of Mud' mountain bike program, starting at age 13. Initially, Leah raced both Road and Mountain Bike, and represented Canada in both disciplines as a Junior at the world championships in 2008.
2006 - Road Nationals ITT, Junior Women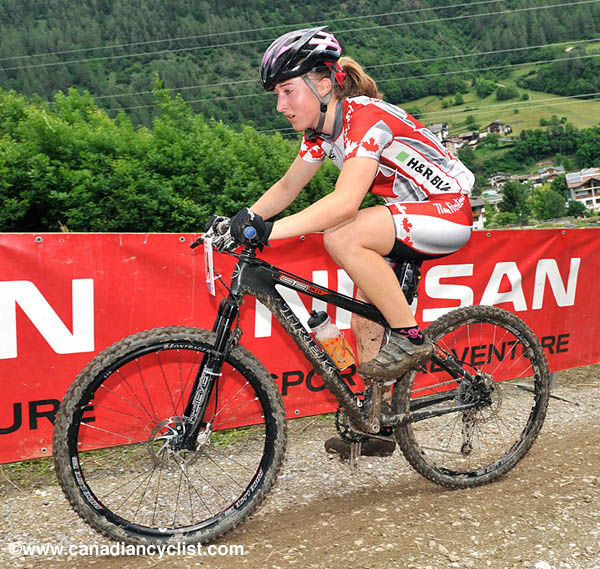 2008 - MTB World Championships, Val di Sole, Italy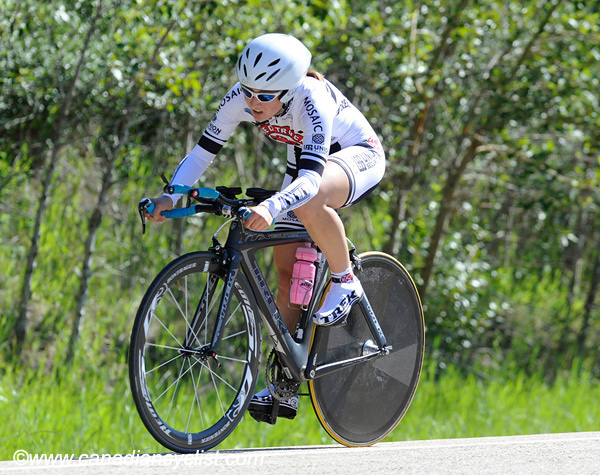 2010 - Edmonton Road Nationals ITT, U23 Women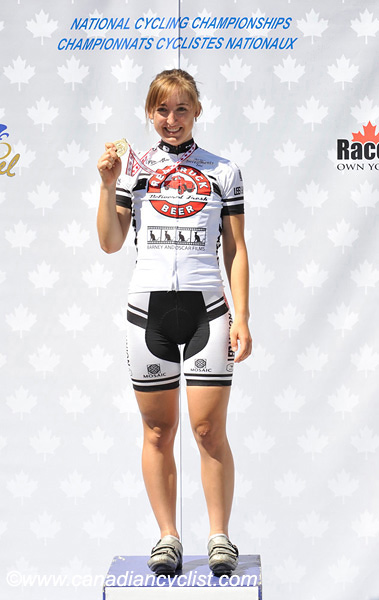 2010 - Edmonton, U23 Road Race champion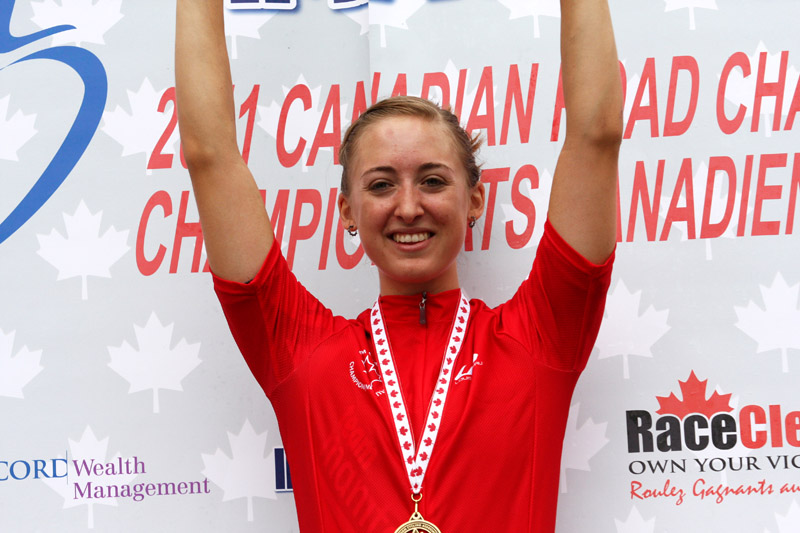 2011 - Georgetown, National Criterium Champion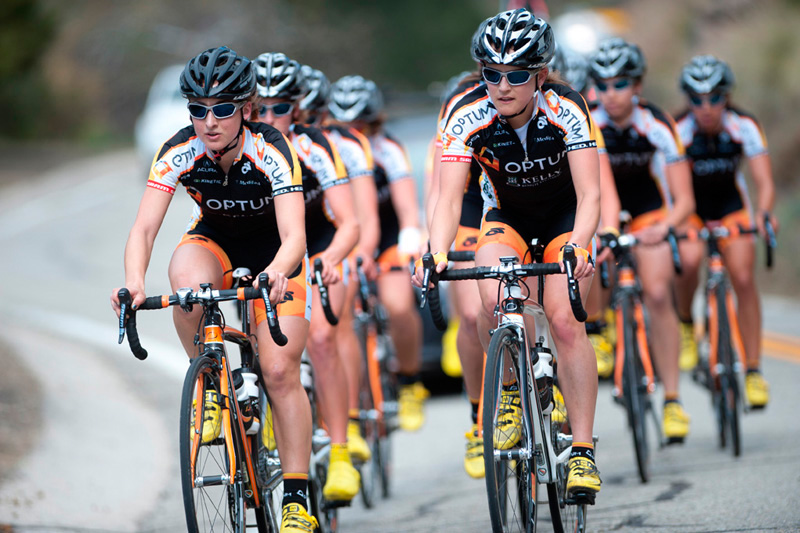 2012 - Joins Optum Pro Cycling p/b Kelly Benefit Strategies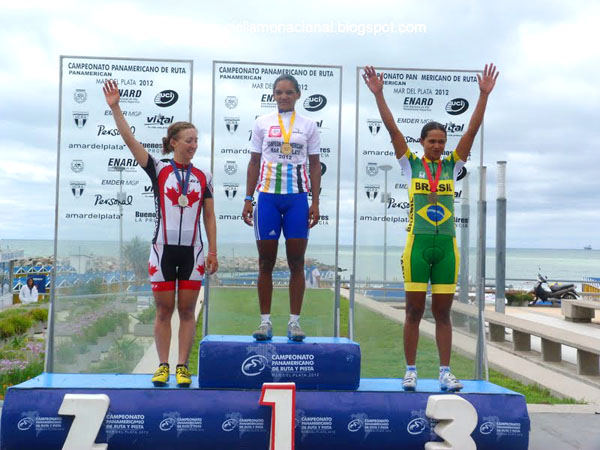 2012 - UCI Pan-American Championships. silver medal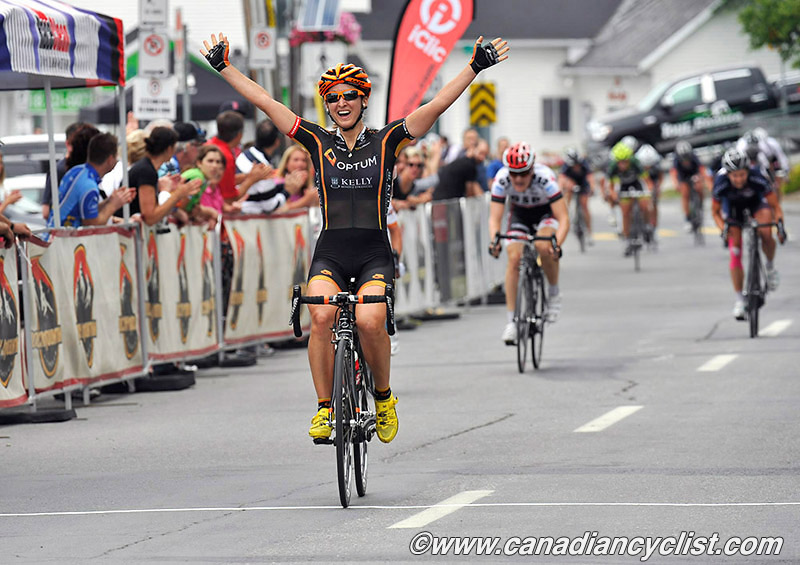 2013 National Criterium Champion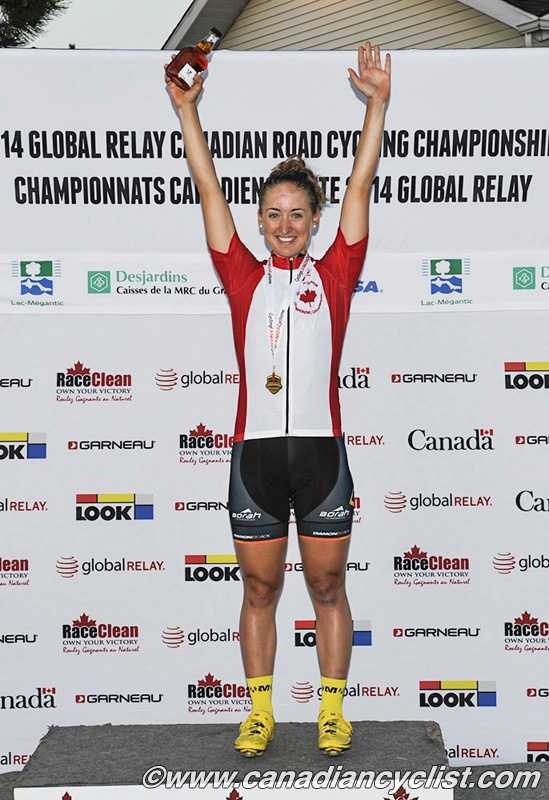 2014 - Hat Trick - ITT, Road and Criterium Champion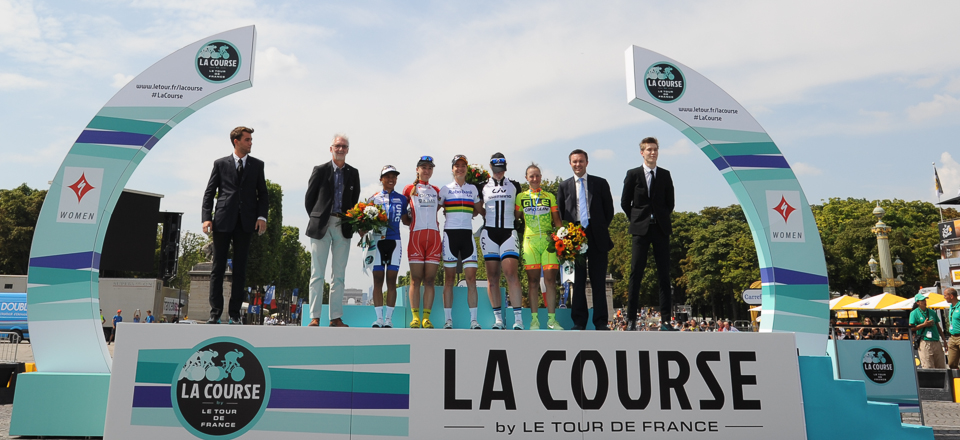 2014 - 3rd at la Course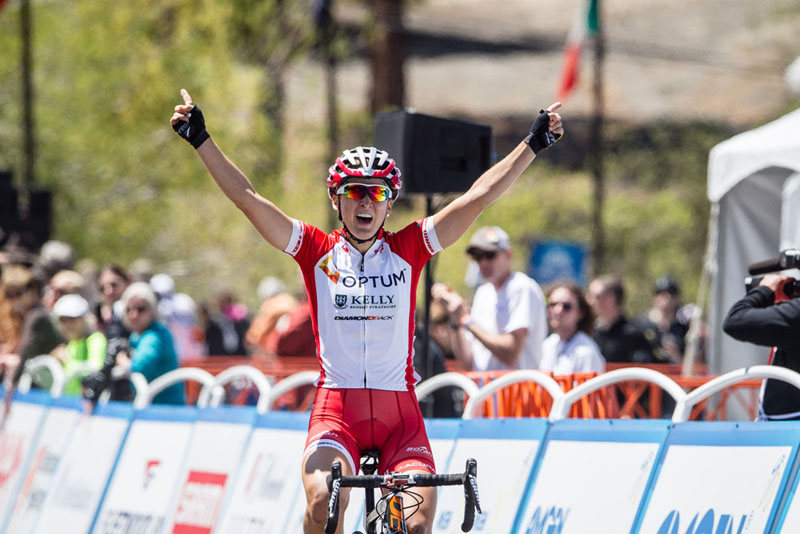 2015 - Tour of California Stage 2 win

2015 - Tour of California Stage 3 win and points jersey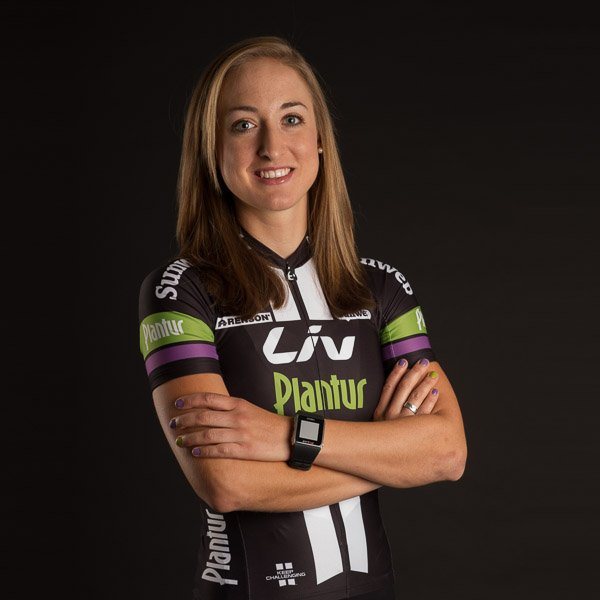 2016 - Joins Liv-Plantur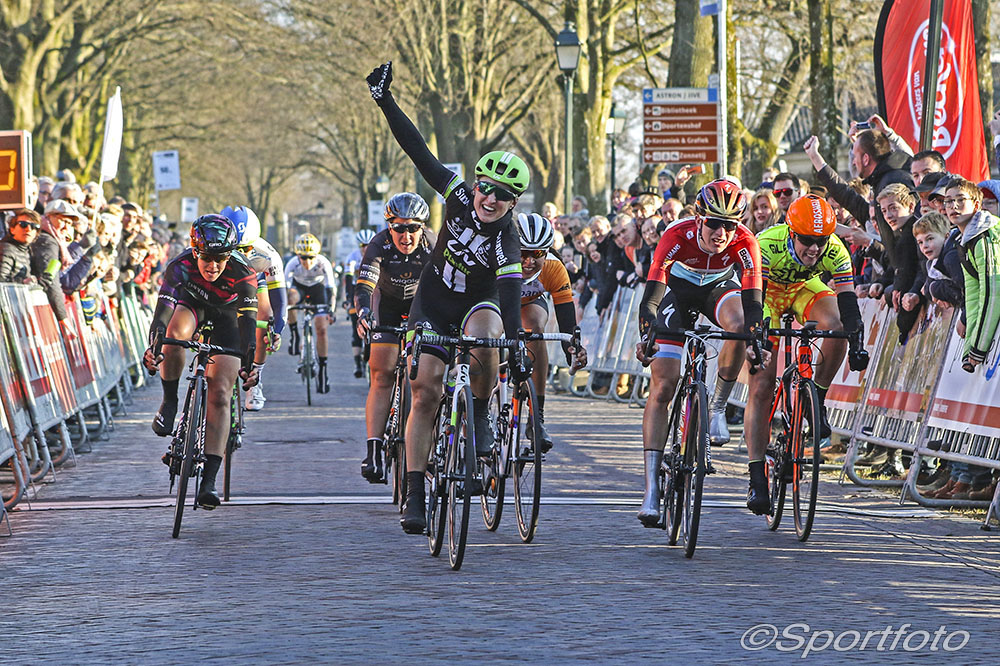 2016 - Wins Drentse Acht van Westerveld - First European win
However, she decided to focus on Road, and by 2010 was representing Canada at the Commonwealth Games, and won both the National criterium title and the Under-23 women's road title - these were not her first national titles either, since she was the Under-17 Mountain Bike Champion in 2006. In 2011, Leah turned professional with the Colavita team, and began racking up victories with her sprinting abilities. She repeated as the National Criterium Champion, won the Tour of Elk Grove, was the top U23 rider at the Tour de Dottignies, won a stage of the Nature Valley GP and took wins in other North American events. In 2012 Leah began to appear in international results, taking the silver medal at the Pan Am Road Championships, winning the sprint classification at Energiewacht Tour and ninth overall (best U23) at l'Ardeche.

In 2012 Leah had also moved to the powerhouse Optum team, and she continued to develop her skills as a sprinter; in 2013 winning another Criterium title, as well as finishing second at the National Road Championships. However, 2014 was a breakthrough year. Leah dominated the Road Nationals, winning all three titles - Road Race, Time Trial and Criterium. She won the Delta Road Race and Gastown, plus numerous other U.S. events. But the event that propelled her onto the world scene was finishing third at La Course, the women's race at the Tour de France that had all the top riders in the world.

2015 was Leah's final year with Optum, and she continued to work her way up the international rankings, finishing 11th overall at La Route de France, third in a stage of the BeNe Tour, second at the Nationals Road Race and third in the Time Trial, seventh overall at the Aviva Women's Tour, and second overall at the Tour of California (plus winning the Points competition). She then signed for three years with the European pro team Liv-Plantur, starting in 2016.

So far this season, Leah has finished 8th overall in the Giro d'Italia (including winning the Prologue and donning the Pink Jersey), third at Road Nationals, third at the Chongming Island World Cup, and numerous other top-10 finishes. While Leah has shown her strength as a sprinter, she has the ability to get over the climbs and be part of a select group at the end of a tough race.

Leah is also an ambassador to Fast and Female, the Canadian organization that works to empower young girls through sport. She is also an alumni of the Global Relay Bridge the Gap program, that supports Canadian road cyclists as they develop to the professional level.

"I've worked really hard on becoming better at climbing and now I'm a very versatile rider. [After not being selected in 2012] I definitely took it as an opportunity to step back and really look at where were the gaps in my performance. I really can't wait, it's going to be my first Olympics experience so I'm really looking forward to it."