August 8/16 10:05 am - Canuel 25th in Women's Olympic Road Race

Posted by Editoress on 08/8/16

Karol-Ann Canuel of Amos, Quebec, was Canada's top finisher in the Women's Road Race on Sunday at the Olympic Games in Rio de Janeiro, Brazil, finishing 25th. Leah Kirchmann of Winnipeg, Manitoba, finished 38th, while Tara Whitten of Calgary, Alberta, did not finish.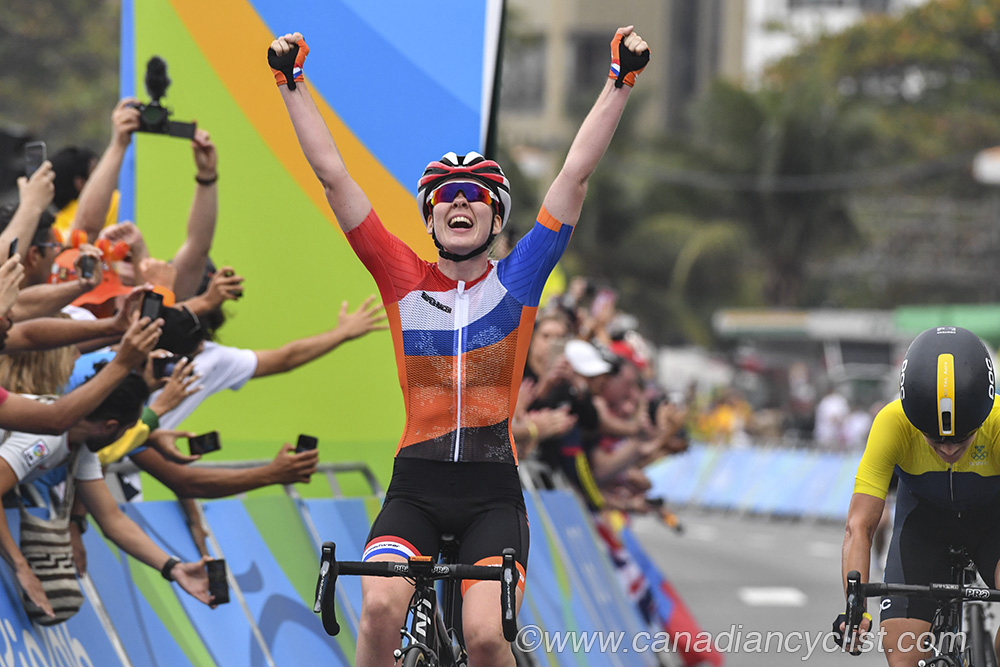 Anna Van Der Breggen wins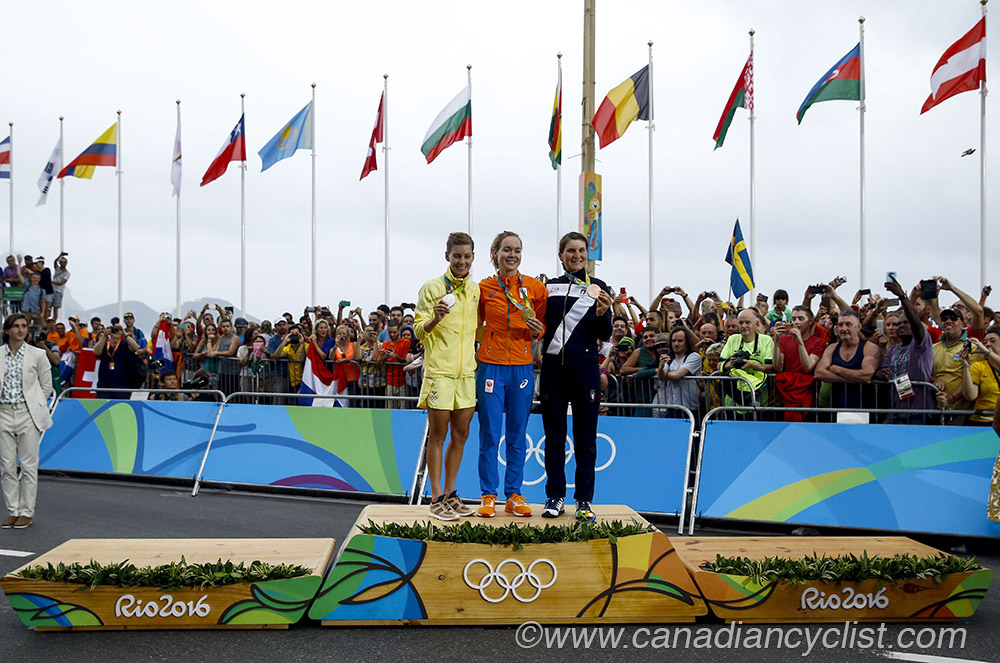 Emma Johansson, Anna van der Breggen, Elisa Longo Borghini

Anna Van Der Breggen of the Netherlands took the gold medal, outsprinting Emma Johansson of Sweden and Elisa Longo Borghini of Italy.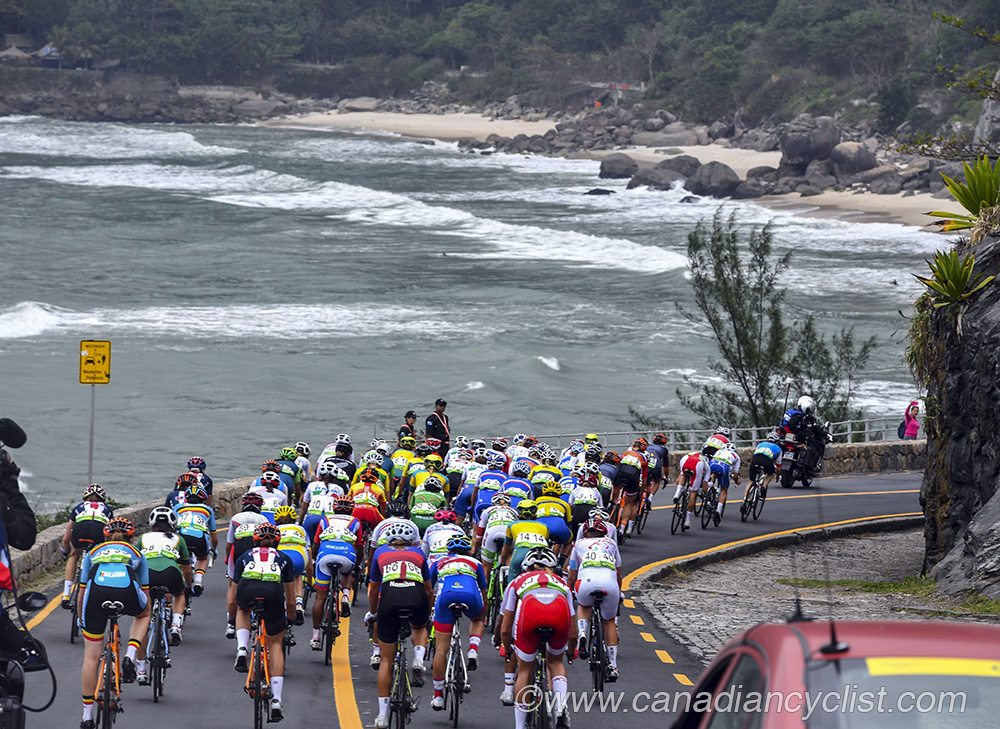 The 139-kilometre race had multiple attacks and breakaways that gradually whittled down the field, with the final split for the leaders happening on the last long climb, with approximately 25 kilometres to go.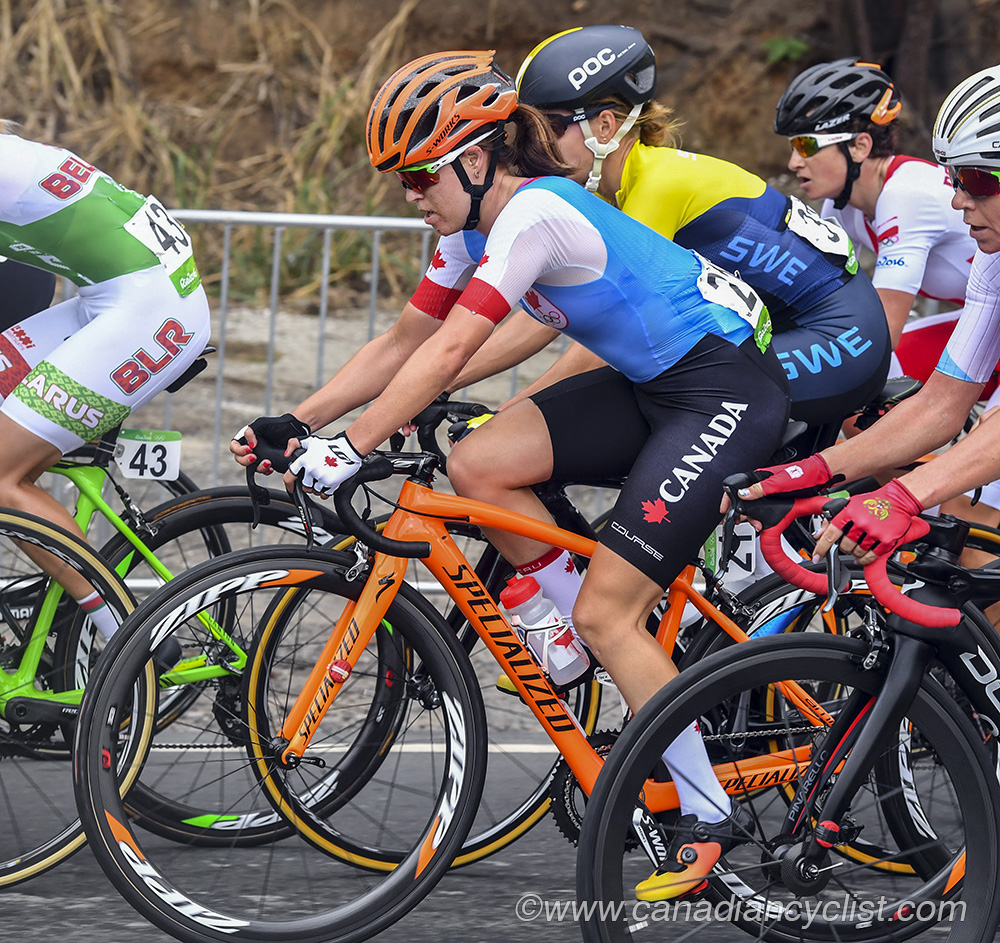 Karol-Ann Canuel

"It was a really aggressive race," commented Canuel. "We weren't sure what to expect with such a small pack, but it was aggressive. The first circuit went well and we were always in good position. Leah did an amazing job to stay with me and in position us well. She said she wasn't feeling as good today, so it was better to support me. Leah tried to bridge across [to a breakaway group], which was a good move but it was brought back."

"When we hit the final circuit I didn't have the legs to follow the leaders, and I just had to climb at my own pace. I finished with a small group behind, but I had a pretty good day, I think. It was good to do the road race before the time trial [next Wednesday]. Now, I just have to recover well. I'm really motivated for the time trial."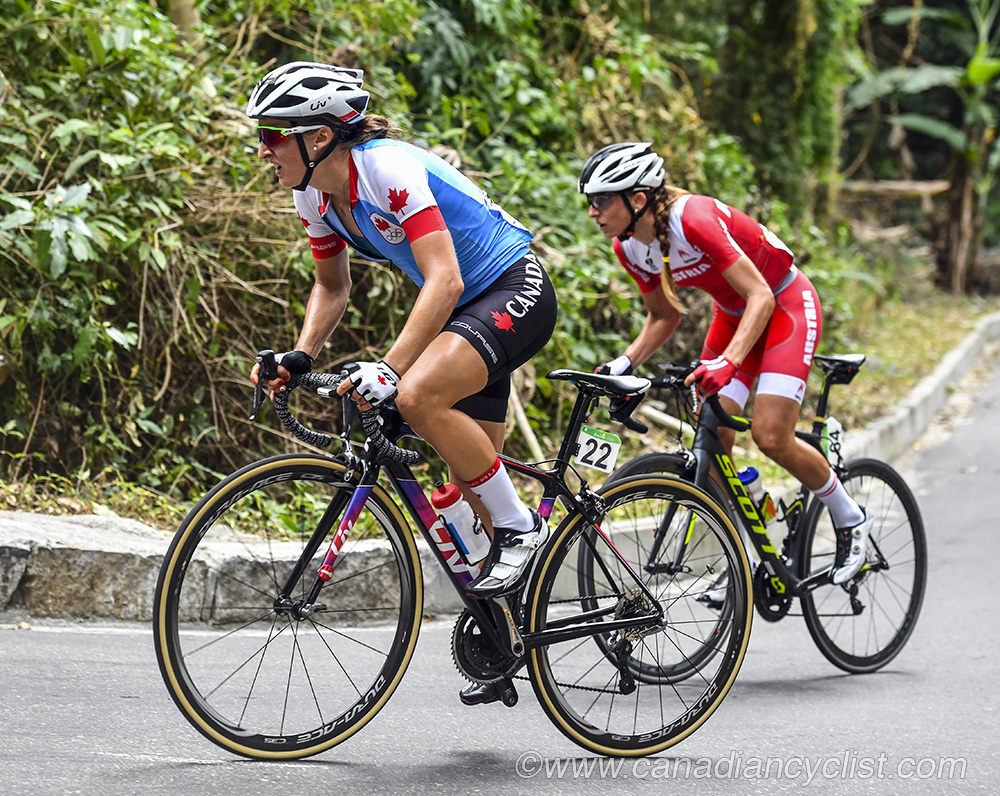 Leah Kirchmann
"It was really tough out there today," agreed Kirchmann. "I think this is one of the toughest one day courses I have ever raced on. The riders were really aggressive and we had the wind and the steep climbs ... so overall it was a really hard day. It was a Classics course mixed with a Giro stage."

"After the first circuit I knew I wasn't feel great on the climbs, so either I needed to get in a breakaway to anticipate the final climb, or if I was still in the group work to put Karol-Ann in good position, and that's what our plan became."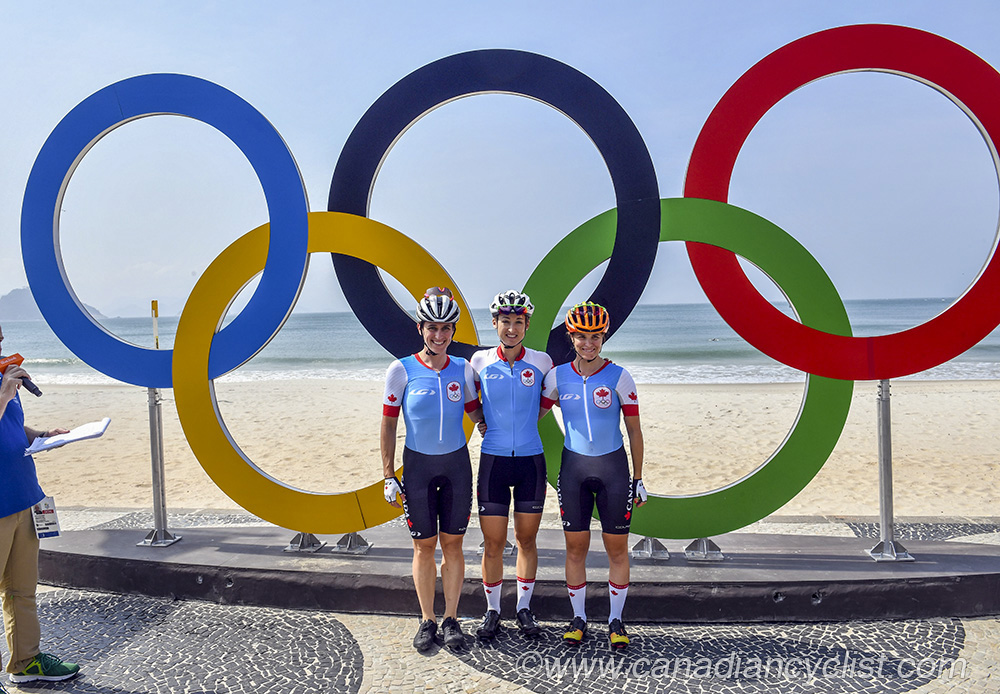 Team Canada (Tara Whitten, Leah Kirchmann, Karel-Anne Canuel) before the start of the race
Fatal error
: Uncaught Error: Object of class PDO could not be converted to string in /home/canadiancyclistcom/canadiancyclist.com/public/modules/news.php:528 Stack trace: #0 /home/canadiancyclistcom/canadiancyclist.com/public/modules/news.php(517): getrelatedgallery() #1 /home/canadiancyclistcom/canadiancyclist.com/public/dailynews.php(58): getDailyNewsArticle() #2 {main} thrown in
/home/canadiancyclistcom/canadiancyclist.com/public/modules/news.php
on line
528