August 10/16 11:05 am - Why is Zabelinskaya Racing at Rio?

Posted by Editor on 08/10/16

Immediately after the women's time trial concluded in Rio, questions started to be asked about why was silver medalist Olga Zabelinskaya of Russia even racing, given that she served a suspension for doping. In July of 2014 it was reported that Zabelinskaya had tested positive for octopamine at an international race earlier that season. In February of this year, she accepted an 18 month ban - which she already served and which expired in September 2015.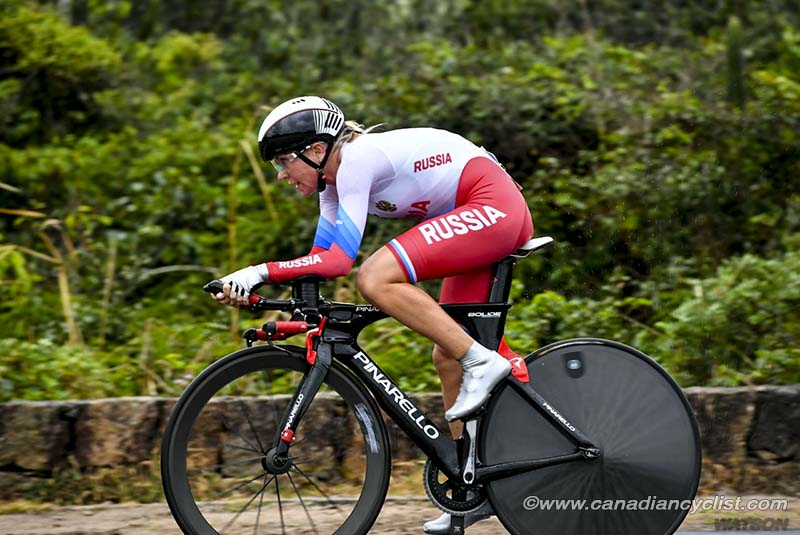 In the wake of the McLaren Report from WADA, which investigated systematic doping in Russian sports, the IOC issued criteria for Russian athletes to be banned from competing in Rio, and turned the job over to the sports federations (including the UCI), to submit lists of athletes that should be banned. One of the criteria was having ever served a doping ban.

The UCI submitted a list of 14 names, including Zabelinskaya. Three were named in the McLaren report and were immediately banned. However, a ruling from the Court of Abritration for Sport (CAS) for Russian rowers stated that the IOC could not ban athletes that had served their suspension, which meant the other 11 cyclists were eligible to compete at the Games, including Zabelinskaya.

After the race, Zabelinskaya insisted that she was a clean athlete, and only accepted the ban so that she could get back to competing. She also said that she was in a car on the way to the Rio airport to fly back to Russia when she received word that she would be able to compete.

So the question remains - why would the IOC even include a criterion that they had to know would be overturned? The consensus is that they were unwilling to issue a complete ban of Russia (unlike the International Paralympic Committee, which has done so), and foisted the job off on the sports federations. In other words, a political decision.