August 10/16 16:48 pm - Olympic Profile - Jasmin Glaesser

Posted by Editoress on 08/10/16

Jasmin Glaesser is the only returning member of Canada's 2012 Olympic bronze medal winning Team Pursuit squad. The 24 year old rider from Vancouver competes on both the road and the track, although in Rio she will just race on the track in the Women's Team Pursuit.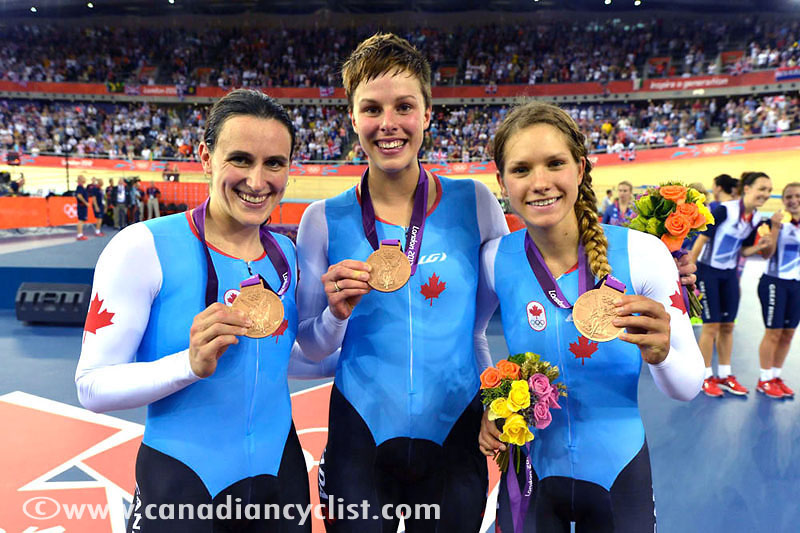 Tara Whitten, Gillian Carleton, Jasmin Glaesser
Jasmin was born in Germany, but moved to Canada at the age of eight with her family. She was a runner in high school when she took up cycling in 2009. After gaining her Canadian citizenship, Jasmin was quickly selected to the national team, and was part of the Team Pursuit squad that won the gold medal at the 2011 Pan Am Games, followed a year later by the Olympic bronze medal. In 2015, the team won the gold medal at the Pan Am Games velodrome in Milton, Ontario.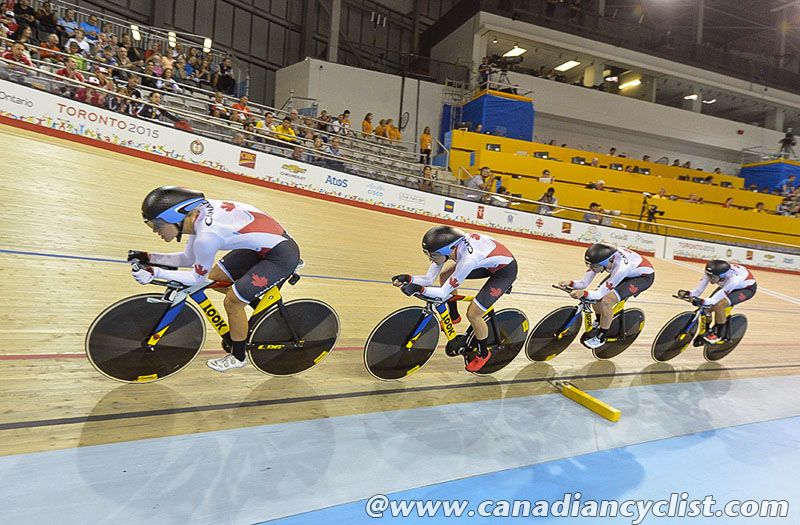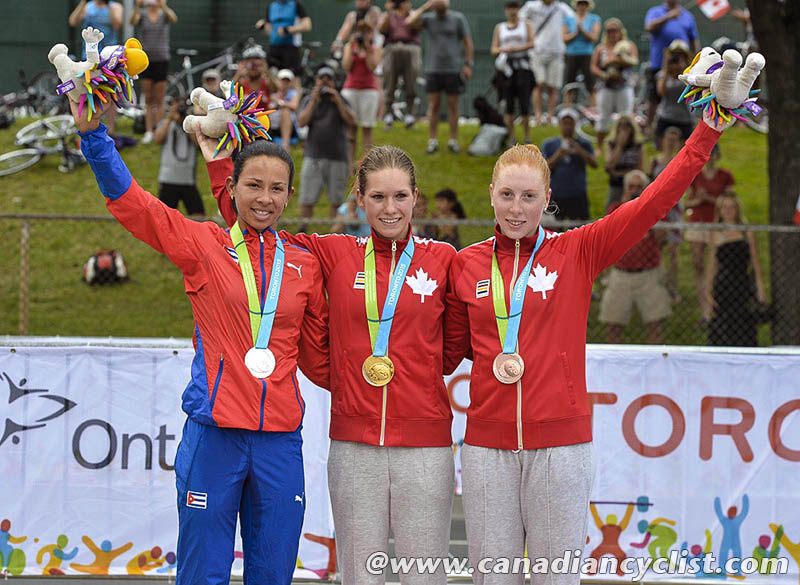 2015 Pan Am Games - Gold medal Road race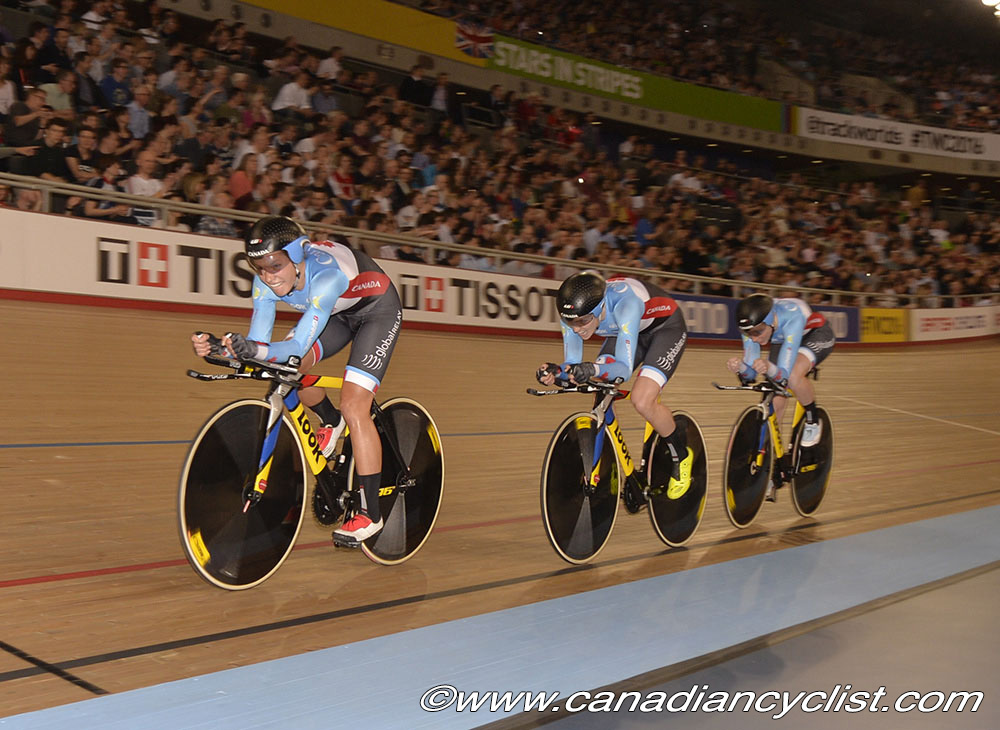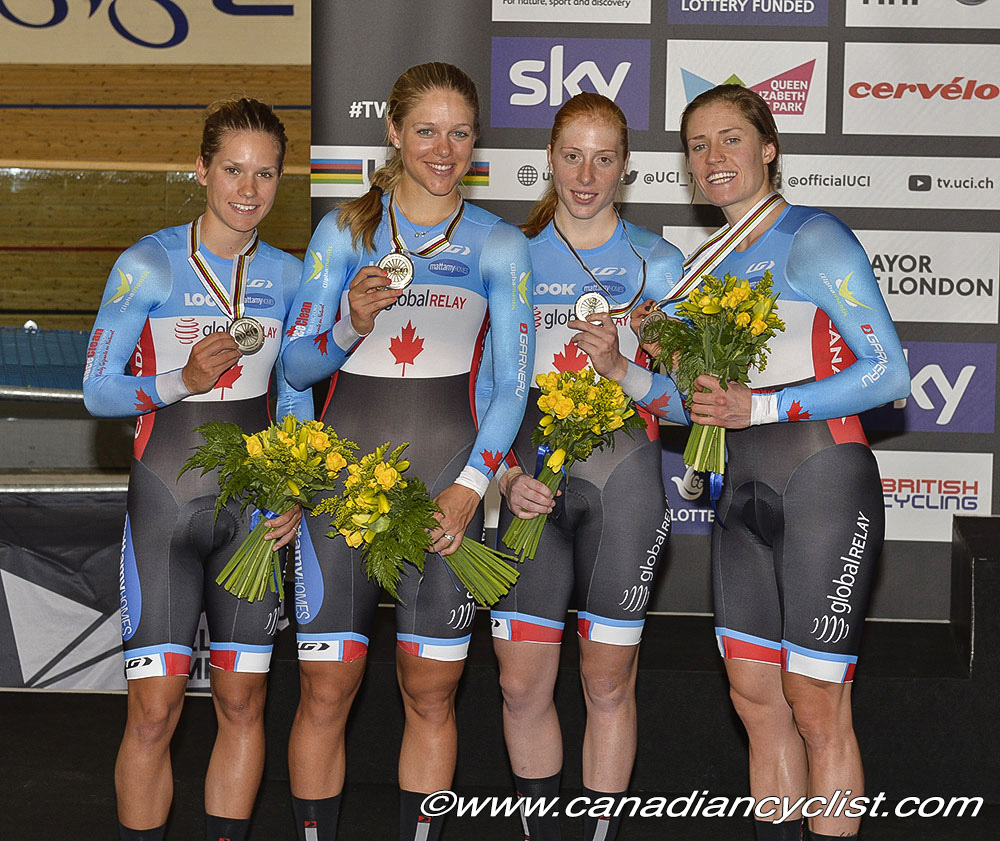 2016 World Championships: Glaesser, Lay, Beveridge, Simmerling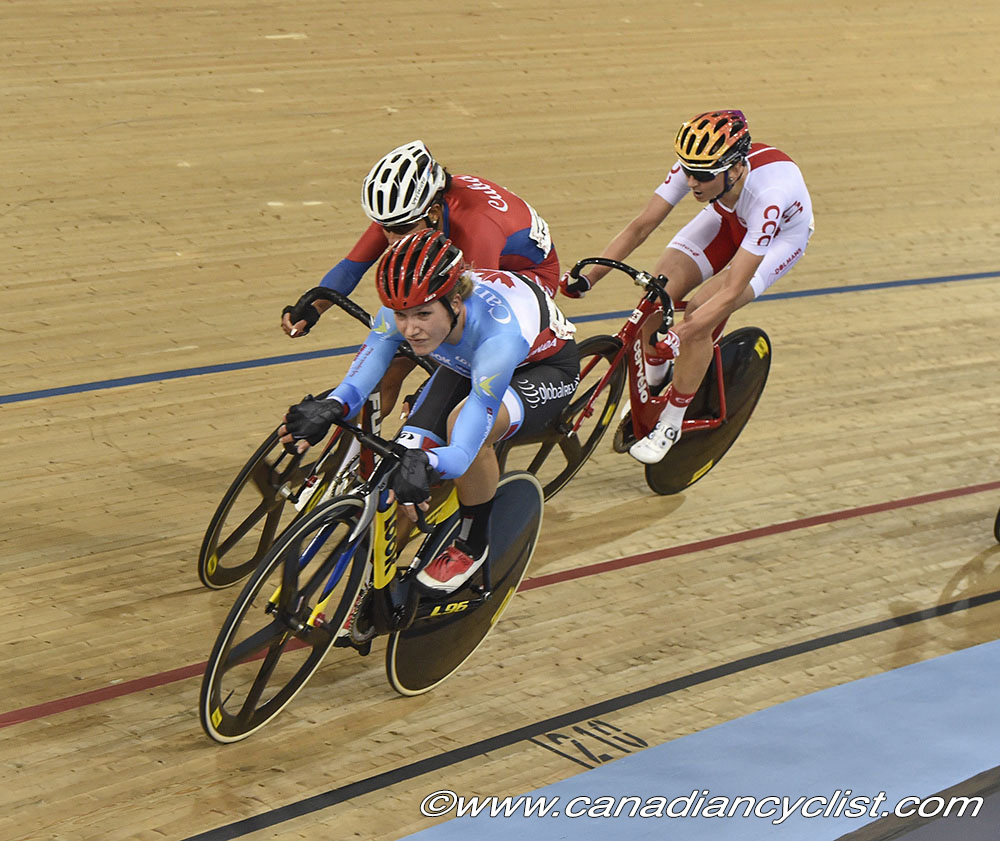 2016 Track Worlds Points race
The Team Pursuit squad has consistently been among the best in the world, winning medals at every world championships since 2012 - five consecutive years. They won the overall World Cup title for the 2015-16 season. However, Jasmin has also won multiple medals in individual events, including three more at the 2015 Pan Am Games - silver in the Omnium, gold in the Road Race and silver in the Time Trial. she also won silver at the 2012 and 2016 Track Worlds in the Points Race, and bronze in the 2014 Points Race, for a total of eight world championship medals.

"It's pretty crazy that I'm the veteran, but I guess I have been around for a while. I'm pretty proud to see where we've come in the last four years with the new faces we've managed to integrate into the program. Five years we didn't know what we were capable of. We had just started to leave our mark. This time around, we've shown amazing consistency throughout the last four years, and we have expectations to match that. We're a lot more focussed, and there is certainly more pressure, but it's the good kind."