August 11/16 11:47 am - Olympic Profile - Allison Beveridge

Posted by Editoress on 08/11/16

Allison Beveridge began cycling at the age of 14 in her hometown of Calgary, and by the time she was a junior was already on the national team, representing Canada both on the Track and the Road at the world championships in both 2010 and 2011. She almost immediately made the transition to the senior team, and joined Canada's powerhouse Team Pursuit squad in 2014, when she helped the team win a silver medal at the world championships, following that up with a bronze in 2015 and a silver again this year. The team took the gold medal at the Pan Am Games on home soil last summer. Allison was also part of the team when it won the overall World Cup title this past season.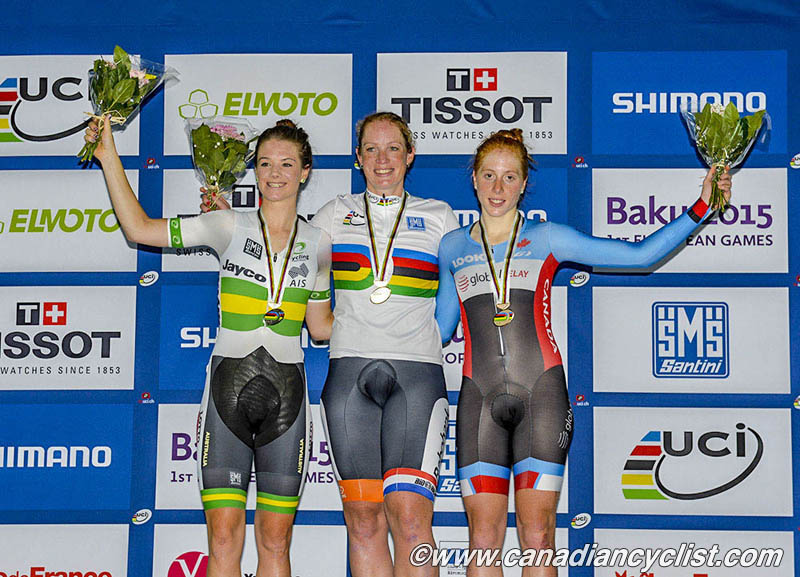 2015 Track Worlds - Scratch Race bronze medal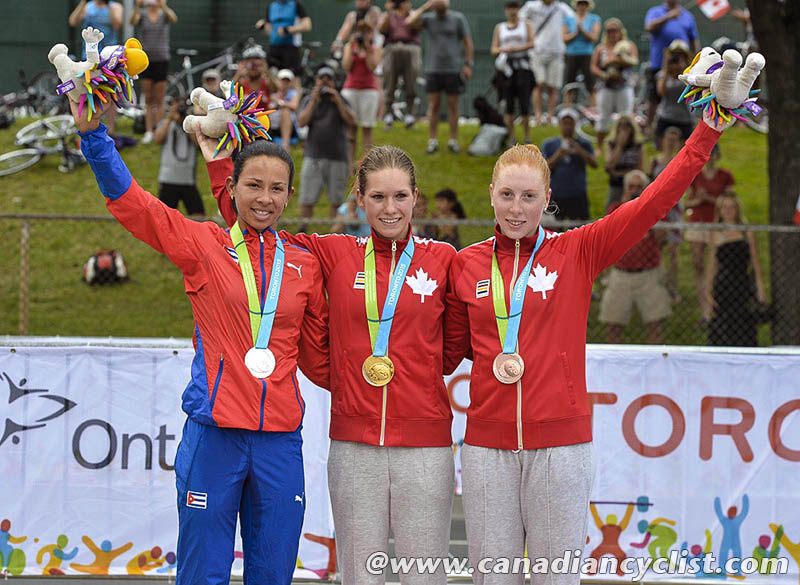 2015 Pan Am Games Road Race, bronze medal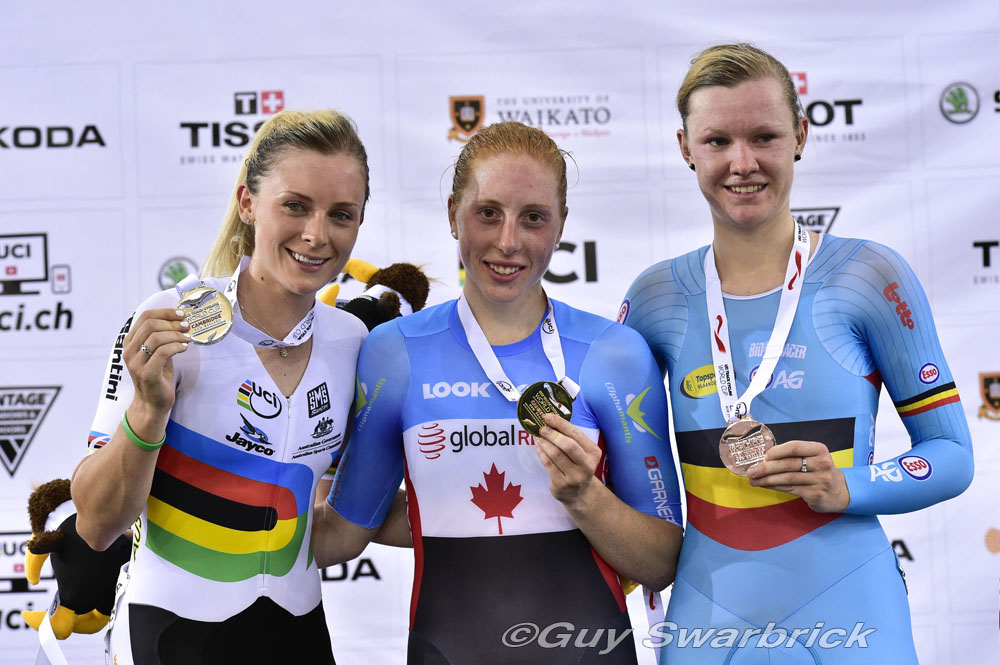 Track World Cup New Zealand - Omnium Gold medal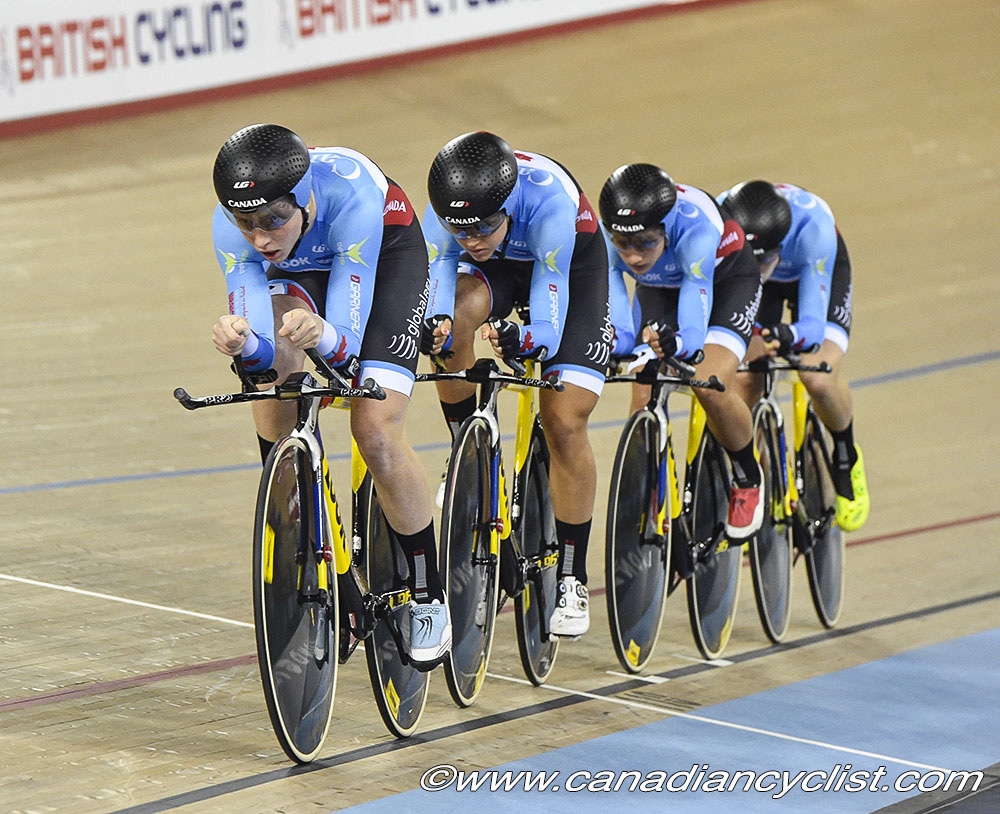 2016 Track World Champs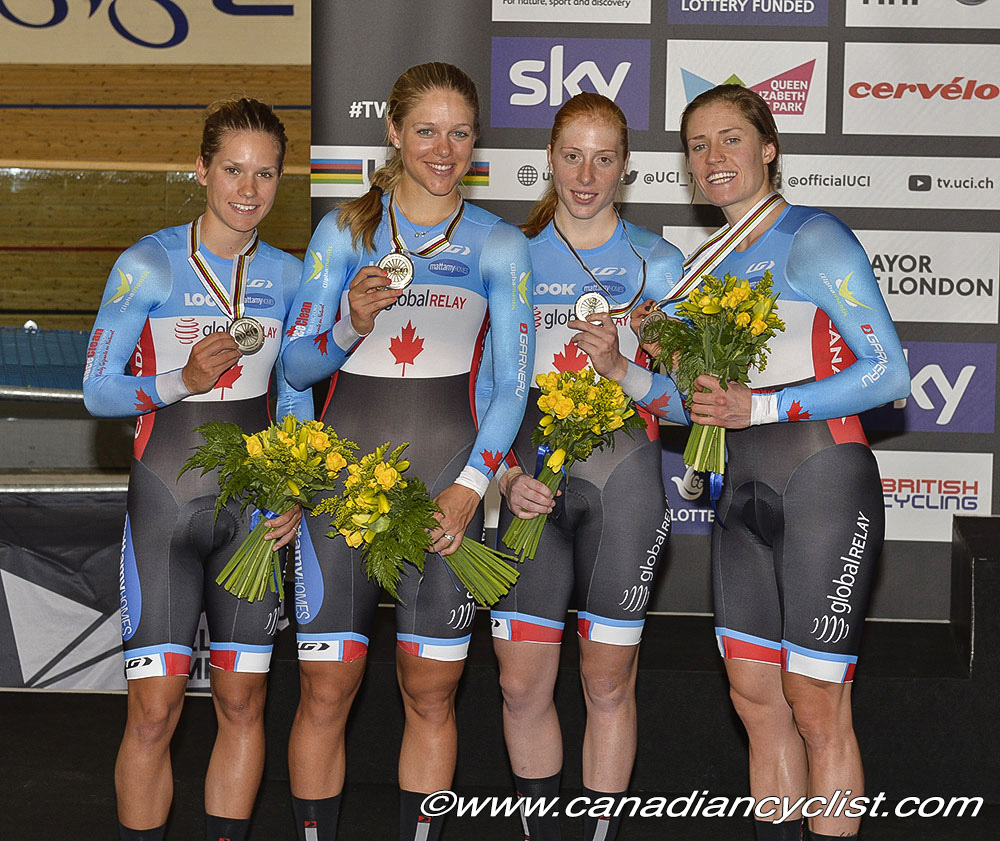 2016 Track World Champs

However, Allison has strong individual results as well. She won a bronze medal in the Road Race at the Pan Am Games last year, and a gold medal at the second round of the World Cup this season in the Omnium, and finished fourth in the same event at the world championships. She also won a bronze medal in the Scratch Race at the Worlds in 2015. In the 2015 Tour of California, Allison finished fifth overall in the Points competition, eighth in the Mountain competition and ninth overall in the Young Rider classification. Although the youngest member of the squad, Allison will represent Canada in both the Team Pursuit and the Omnium at Rio.

"Growing up in Calgary, my sisters were involved in the Oval Cycling Centre. I was a swimmer, but I had an injury so I tried out cycling, and it went from there. One thing I aspire to do is get better each year, and I think some things have come together this year. I had the right legs on the right day, and I had some good results. The main focus [in Rio] is definitely the Team Pursuit; we know that we have been so consistent there and the other girls on the team have given so much that we want to do it justice. But, obviously I've given some thought to the Omnium. At this point, I'm going to take it as it comes."