August 11/16 14:48 pm - Olympic Profile - Laura Brown

Posted by Editoress on 08/11/16

Laura Brown is a veteran of Canada's medal winning Women's Team Pursuit squad. The Vancouver-based rider came to cycling from gymnastics, and joined the national team in 2009, when the Team Pursuit program was beginning its climb to the top. Laura rode with the team at the 2010 and 2011 world championships when they finished sixth both years, and was the alternate for the Olympic squad that won the bronze medal in London in 2012.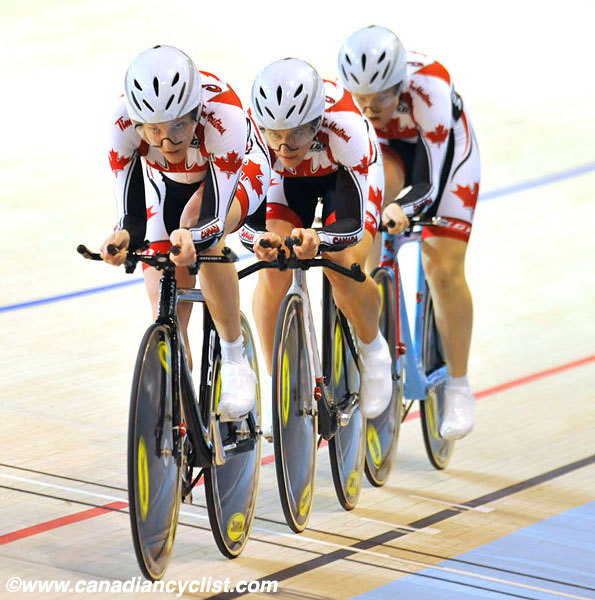 2010 Track Worlds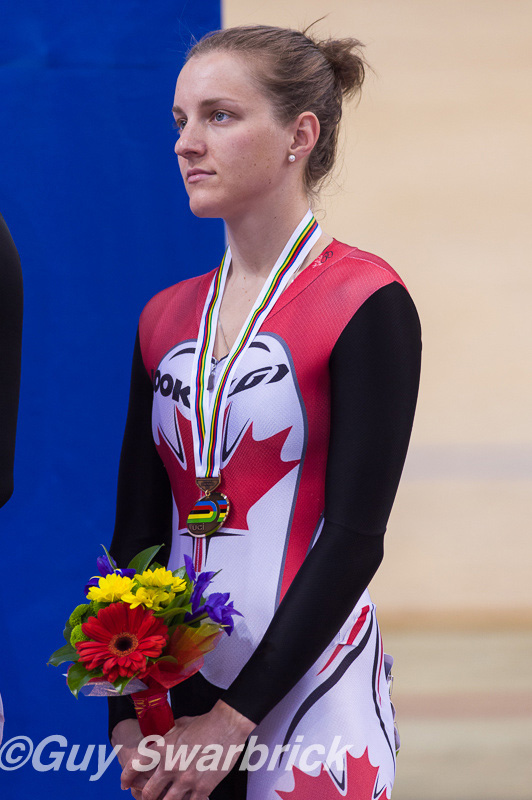 2013 Track Worlds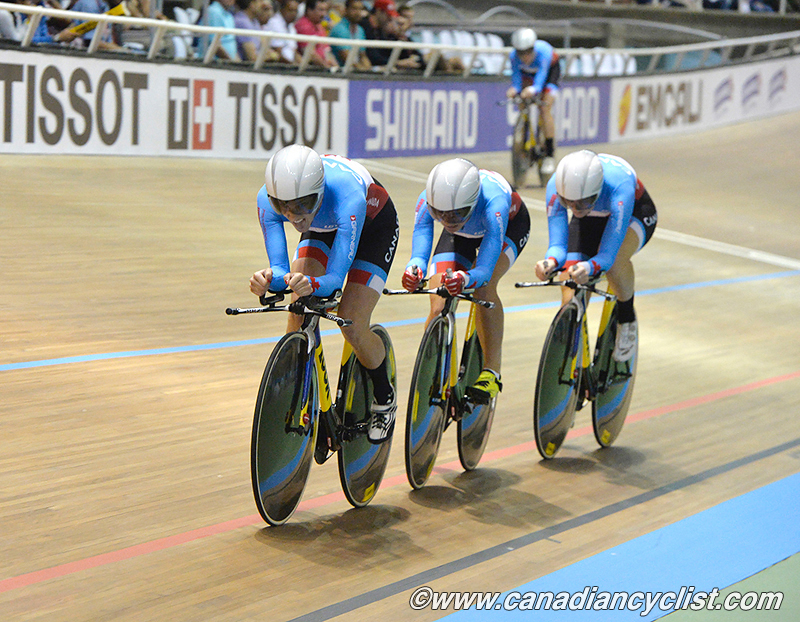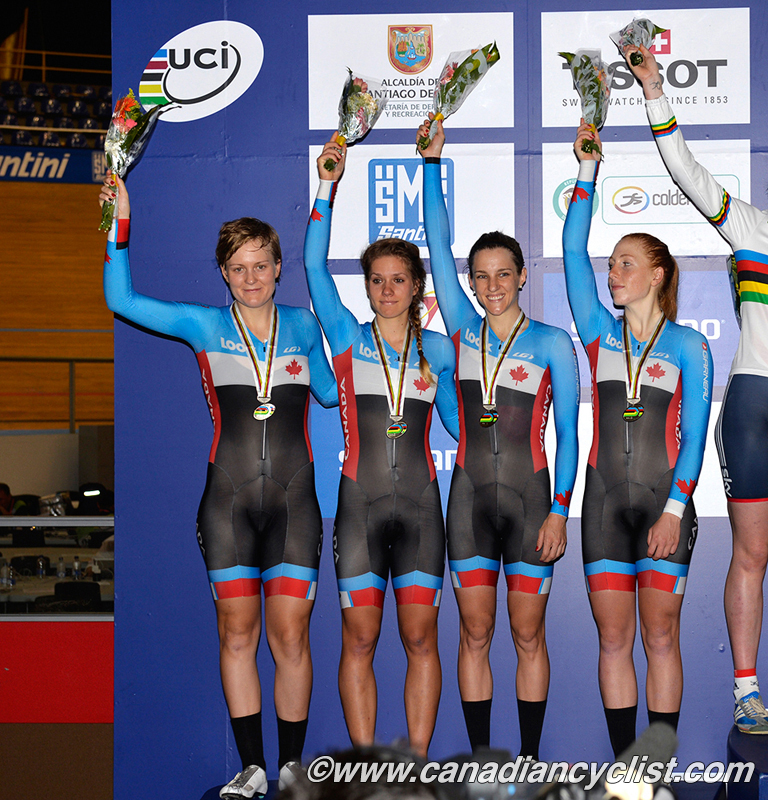 2014 Track Worlds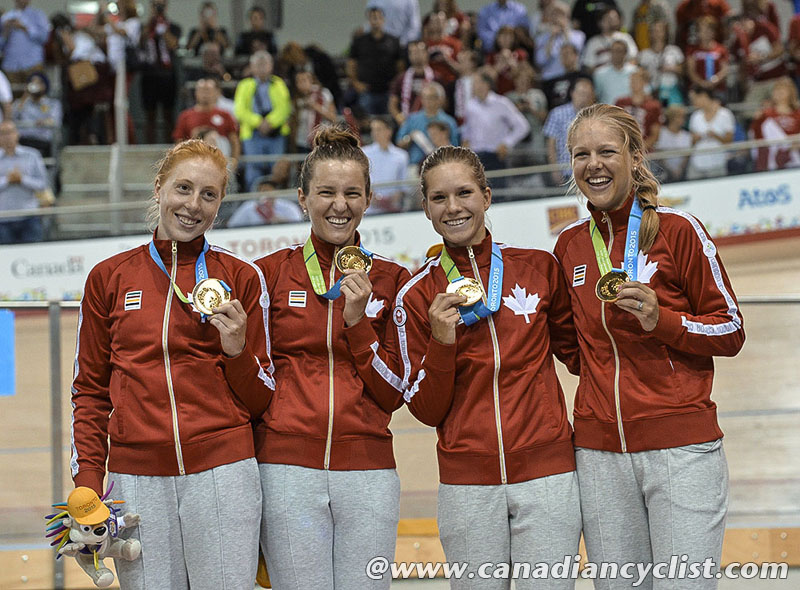 Pan Am Gold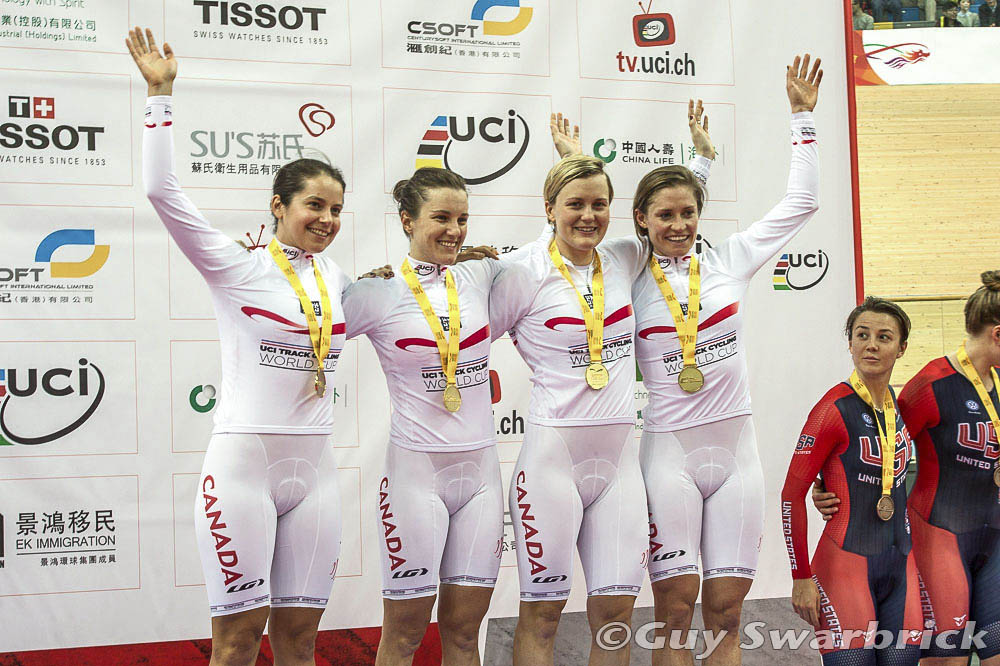 World Cup Hong Kong Gold medalists and World Cup leaders
She was part of the Team Pursuit squad that took the world championships bronze medal in 2013 and silver medal in 2014, as well as multiple World Cup medals. In September of 2014, Laura was involved a crash on a road ride that resulted in a broken arm and collarbone, plus ligament damage to her shoulder. The injury resulted in her missing the 2014-15 track season, including the world championships. However, she returned to the program in time to be part of the team that won the gold at the Pan Am Games - her second consecutive gold after winning in 2011, in Guadalajara, Mexico (where she also won a bronze medal in the Time Trial).

"I grew up in Calgary and was a gymnast for a long time. After I got injured my mom was trying to find me a new sport, and she worked at the National Cycling Centre in the Olympic Oval, so she signed me up for the Fast and the Curious program when I was 14, in 2002. That was my first time riding a velodrome, I had never done it before. I've been on the team for a long time, I've been doing this a long time. They [team mates] call me Grandma Brown ... I think in an endearing way!"

"We've won countless World Cups, but the results I'm most proud of are the 2014 world championships, where we came second, and gave the [Olympic champion and world record holding] Brits a run for their money. That was a huge breakthrough moment for us as a team. And, of course, the Pan Am Games gold in Milton. I had sat out the entire 2014-15 season from breaking my shoulder and arm, and that was my first race back, and we had such a beautiful ride. We won on home soil."

"We still feel like underdogs going into Rio. We've never broken the world record, we've never won a world championship ... but we're consistently on the podium. So there's a lot of things we still want to accomplish. So if we can put together the ride that we know we can do, then we are gold medal contenders."