August 12/16 11:51 am - Olympic Profile - Monique Sullivan

Posted by Editoress on 08/12/16

Monique Sullivan, along with Jasmin Glaesser and Laura Brown, is one of three athletes on Canada's track team returning to the Olympics from the London Games. The Calgary based sprinter got her start in cycling through the very successful Calgary introductory programs that allowed potential riders to try out the track; in Monique's case, at the age of 12. Her talent was obvious, with a silver medal performance in the 500 metre time trial at the Nationals in the Junior category, even though she was too young to be awarded the medal.

Monique's first international results were at the 2007 Junior world championships, when she took a bronze in the Keirin, followed by the 2009 Pan Am Championships, when she won bronze medals in the Team Sprint and Team Pursuit. She followed that up with silver in the 2010 and 2011 Pan Am Championships (also a bronze in 2011), and in 2012 took two gold medals. 2012 also saw Monique make the Final of the Women's Keirin at the Olympics, where she finished sixth overall.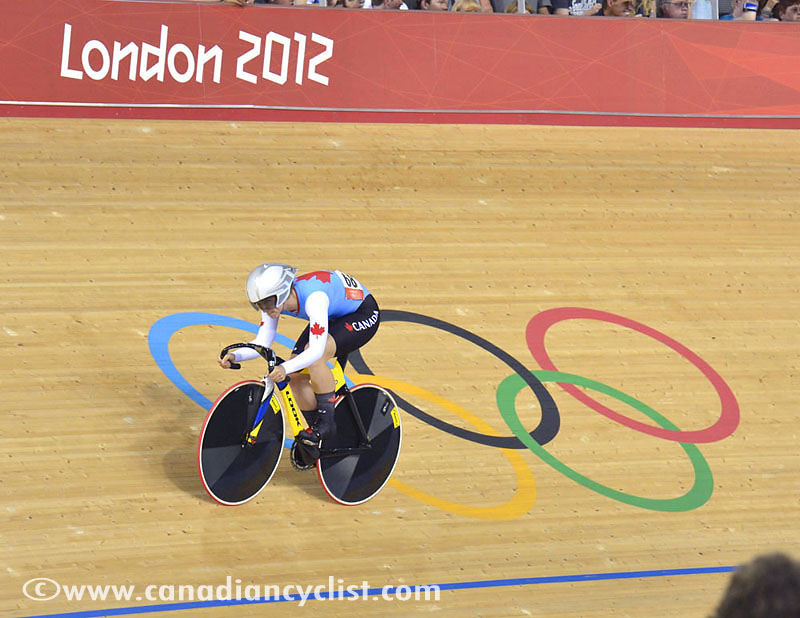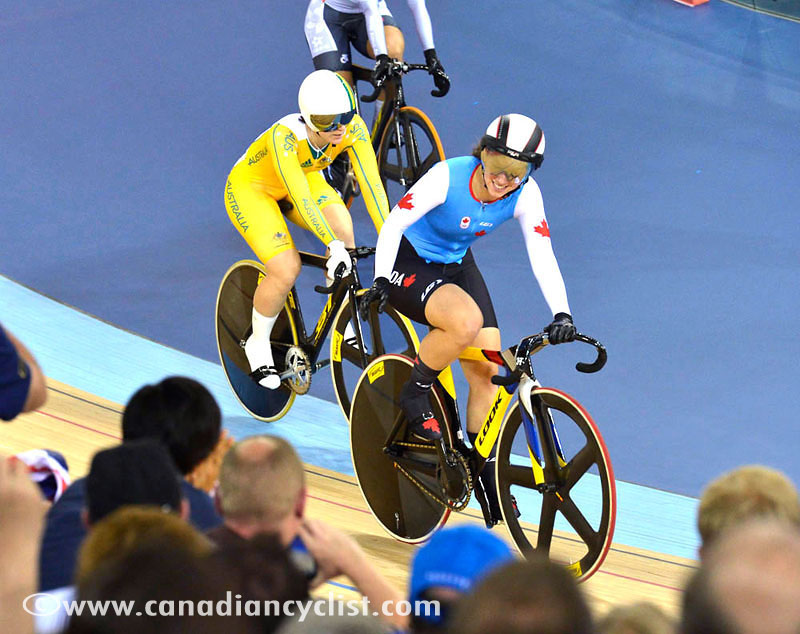 London 2012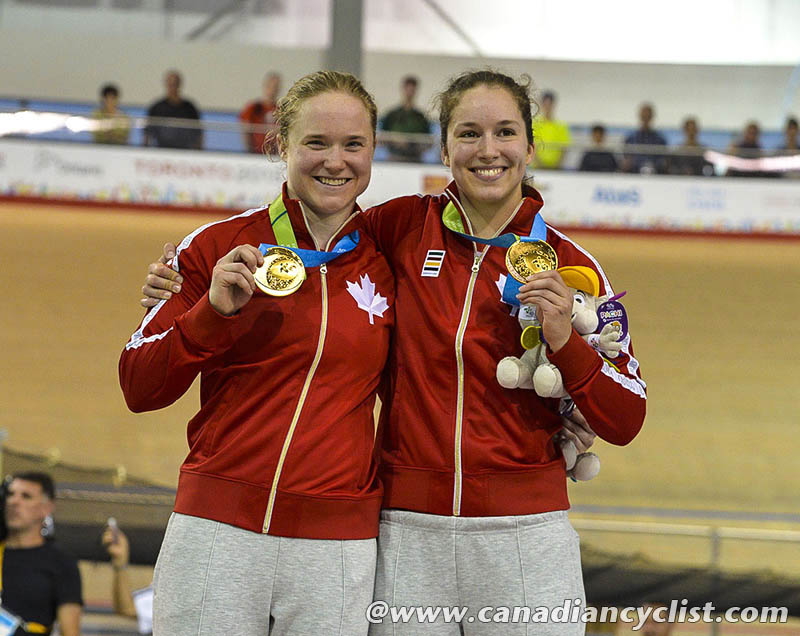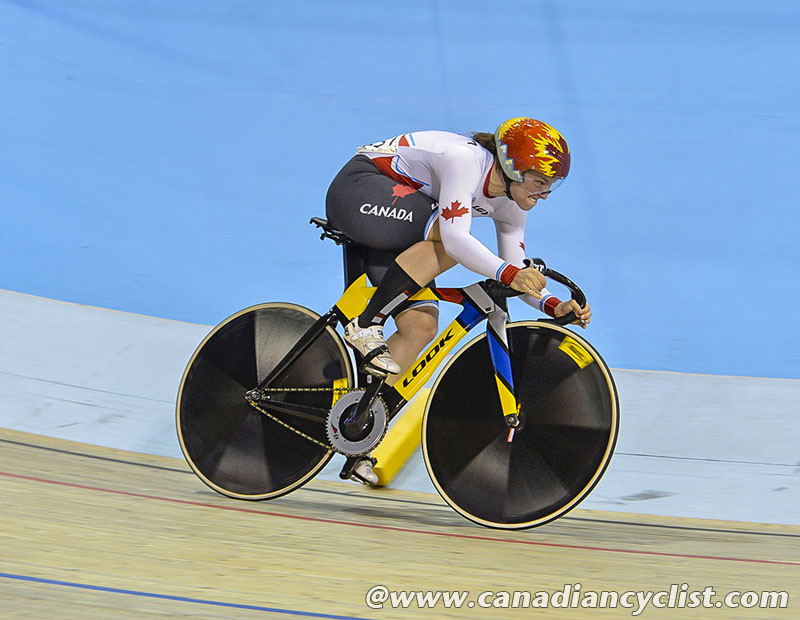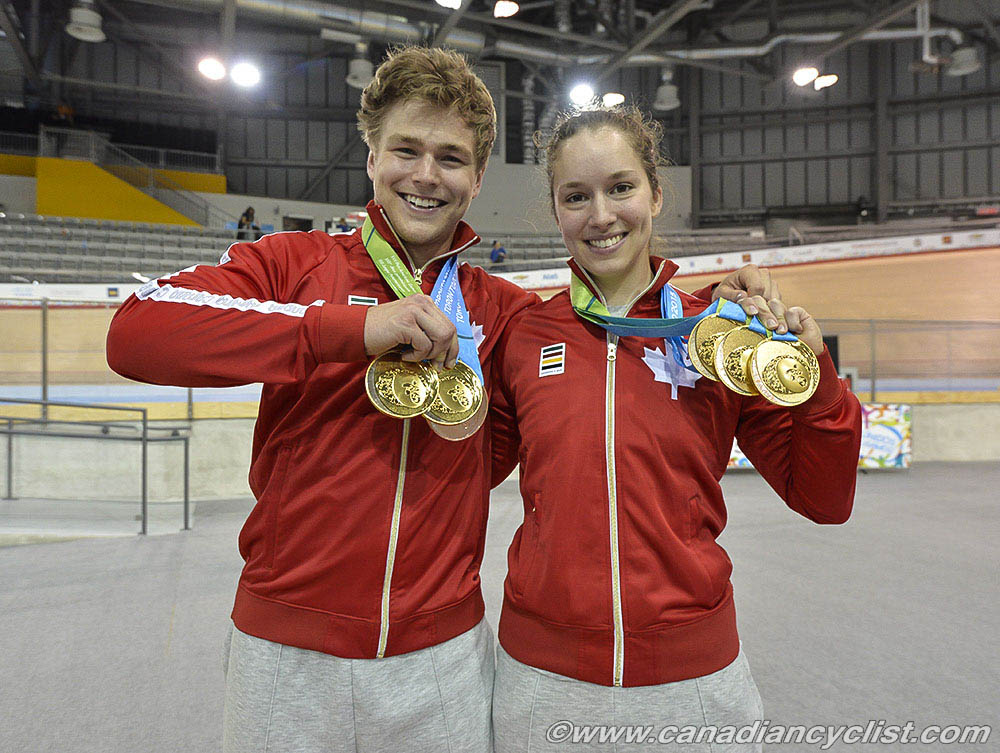 Pan Am Games 2015
After taking 2013 off for school (when she finished her degree in Mechanical Engineering) and personal time, Monique returned to the national team in 2014, when she won a gold medal at the Pan Am Championships in the Keirin and silver in the Sprint, and then swept the Track Sprint events at the 2015 Pan Am Games in Canada, with gold medals in the Sprint, Keirin and Team Sprint events. She also finished fourth at the world championships in the Keirin, and earned her first career World Cup medal with her third place finish in the Keirin in New Zealand.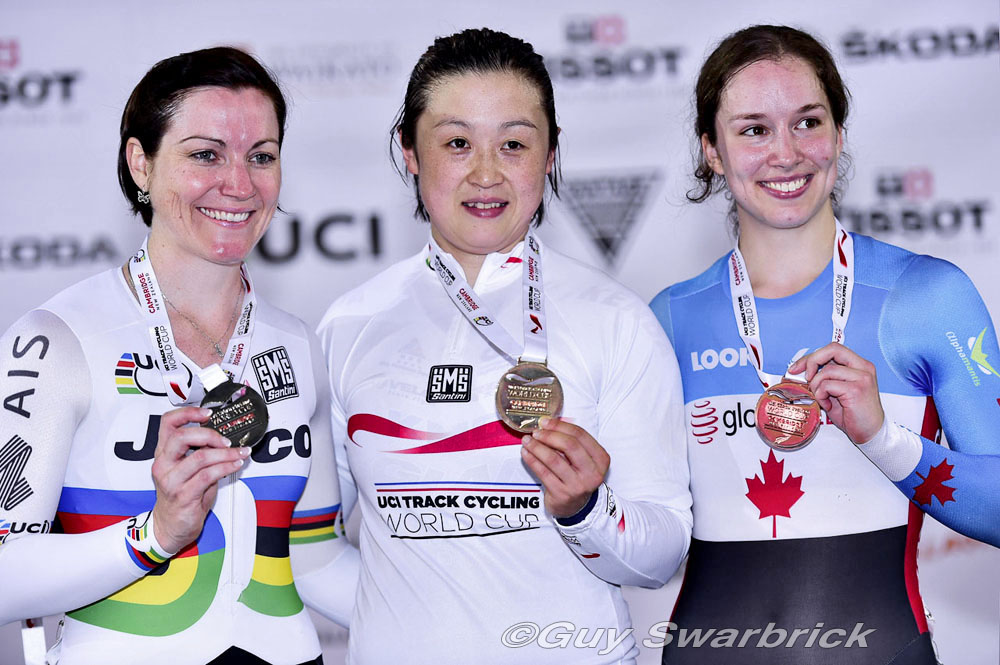 World Cup New Zealand.
Monique, along with Team Sprint partner Kate O'Brien, will race all three sprint events in Rio; the Sprint, Keirin and Team Sprint.

"It definitely feels different going in this time. Sixth place in London was better than we were all expecting. It's a little daunting, because these things aren't linear; just because I got sixth in London doesn't mean I will do better this time. But I think we are going in a lot stronger, with our training base in Milton, and a sprint coach and a team mate [Kate O'Brien], so we are going in, in the hunt for something more this time."

"After London, I guess I felt I used up all my matches just to get there, and then had the race of my life on the day. I don't think I retired because I was necessarily done with cycling, but I just needed a break. But I met with Erin [Hartwell, national sprint coach], and I thought I was giving feedback on the program, and then it turned out to be this really, really effective sales pitch on his part! And with Kate, and Milton, and the Pan Am Games all coming together, I just felt I had to give it a go. I'm really grateful I was given that second chance."

"Three events is quite a lot, and it's a tall order to focus on all three. The Team Sprint is explosiveness from the standing start and that's what we've really focussed on. Then we do the Keirin the next day, and it's special because it's unpredictable and anything can happen; it's been my best event, and you don't always get it right, but there have been moments when I do everything right, and I've shown I can succeed at that level. Then immediately the next day we go into the Sprint tournament. So it's going to be five days of racing if you make finals."

"We're doing everything we can, and we are seeing improvements every day. But everyone is going to be faster at the Olympics; it happens every time. There's going to be people show up and surprise everyone and, to be honest, I hope that's us."