August 12/16 12:59 pm - Olympic Profile - Kate O'Brien

Posted by Editoress on 08/12/16

Kate O'Brien is one of the newest members of Canada's track cycling team, coming to the sport from Bobsleigh, where she spent six years on the national team. Kate was on track to represent Canada at the Sochi Olympics in 2014, until an injury took her out of contention. In the Spring of 2014, she attended a Talent ID camp for cycling in her home town of Calgary, and was invited to attend a training camp in Los Angeles, and shortly after joined the national team in the Sprint events, competing at the Pan Am Championships that same year.

The end of 2014 and beginning of 2015 was extremely busy, with Kate competing on both the cycling and bobsleigh World Cup circuits, as well as attending world championships for both sports. In the Spring of 2015, she switched her focus entirely to cycling, and it paid off with two medals at the Pan Am Games in Milton - a gold medal in the Team Sprint with Monique Sullivan, and a silver in the Sprint.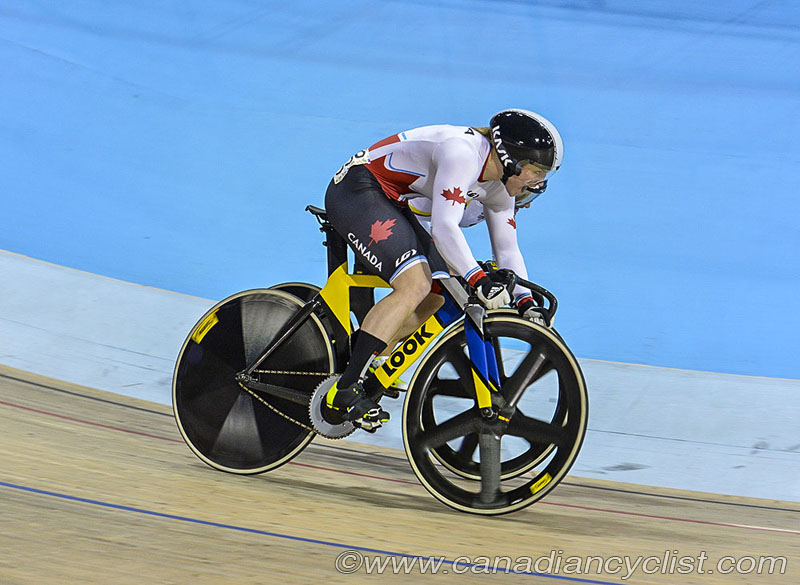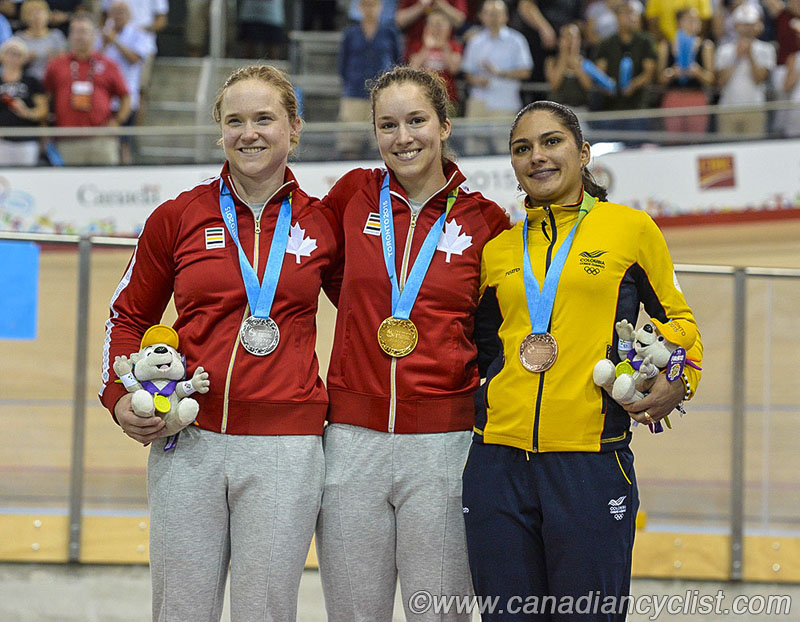 2015 Pan Am Games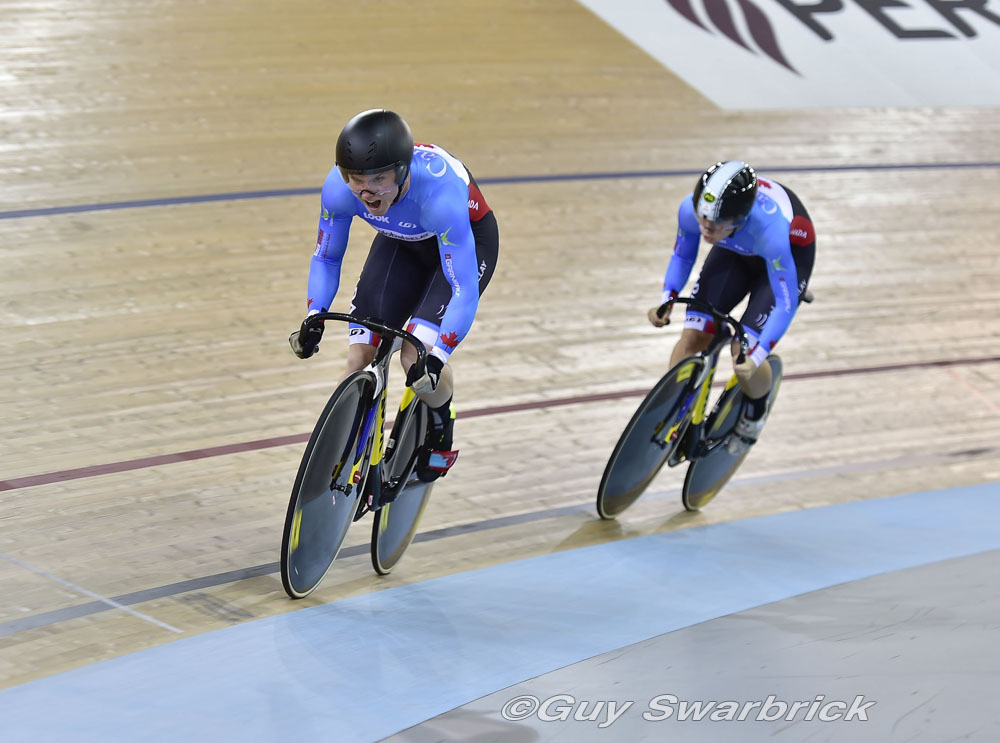 World Cup New Zealand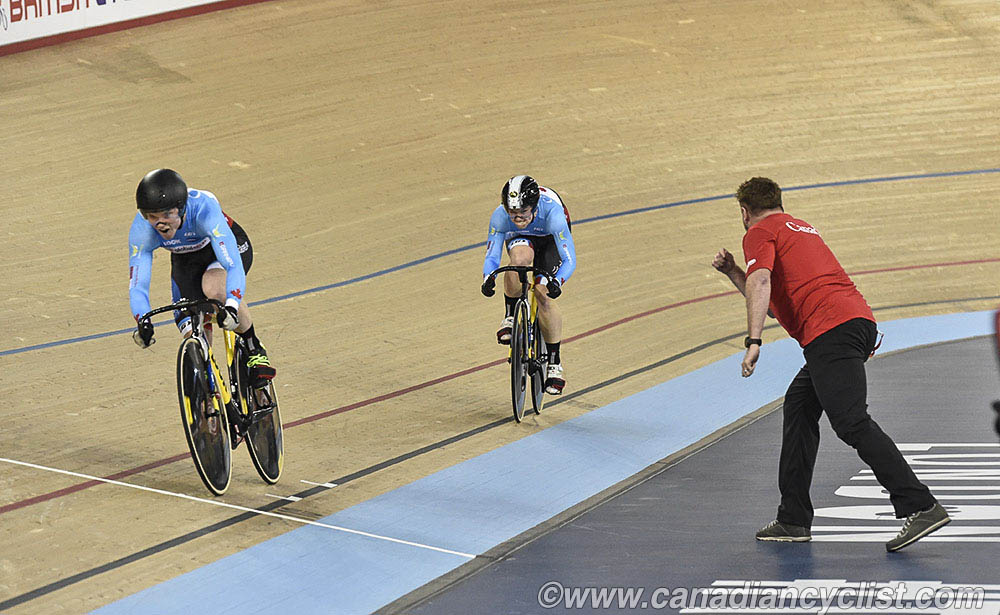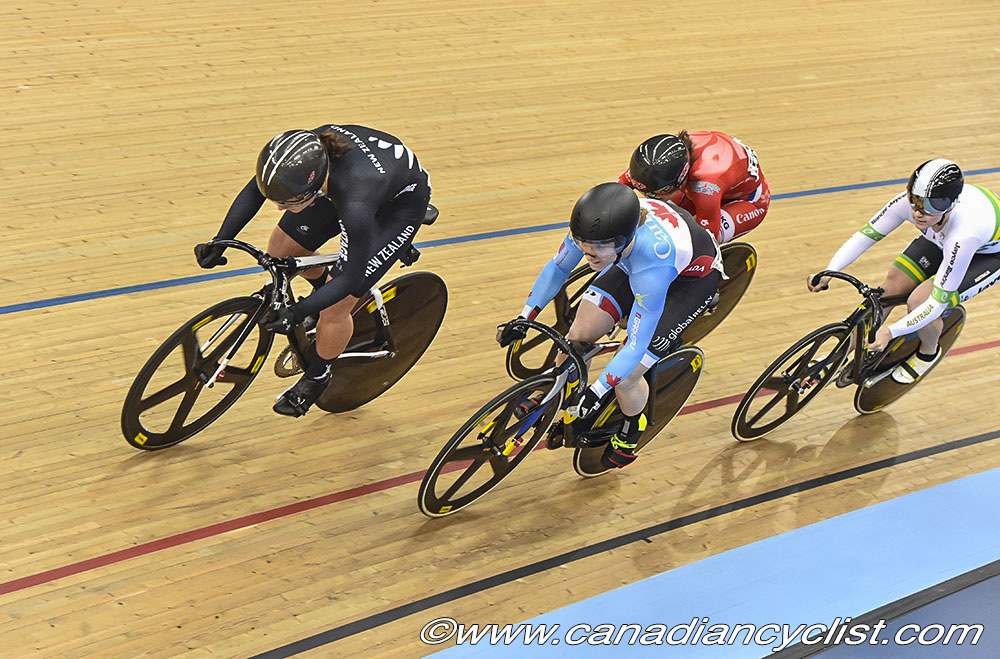 Track World Championships
Kate continues to improve rapidly, and finished sixth in the Sprint at the 2016 world championships, as well as fifth (with Monique Sullivan) in the Team Sprint at the New Zealand World Cup and fourth in Hong Kong (they finished sixth overall). Kate will compete in all three Sprint events in Rio - Team Sprint, Sprint and Keirin.

"I think even having the experience I have since coming in two years ago I still totally feel like a newcomer. That's not a bad thing, but I still feel like I have so much more to learn. Post-Sochi, I didn't exactly know what to do and, serendipitously, Cycling Canada was having a Pedal to the Metal recruitment camp that came through Calgary and my friend went, and told me I should try it. I'd always been interested in cycling, so on a whim I tried it. I guess my numbers were okay, so I was invited to a camp with the national team and it just went from there."

"A bad as it sounds, it took me some time to fall in love with the sport, because I came through in such a peculiar way and didn't try it as a kid. But now I really do love it; it's so fun. It is very different from bobsleigh, but the training is very similar, and that is one of the things I really liked about bobsleigh. And obviously, I have a bit of a need for speed..."

"But one of the things I like is getting the adrenalin rush from doing something that scares you and track cycling, to this day, I find extraordinarily frighting! And everyone makes fun of that because I was in bobsleigh before. But it gives me the opportunity to push myself physically and mentally every day."

"When I look back, the improvements were actually quite incremental. It was really just chipping away at it, and it's a testament to Erin [Hartwell, national coach] and Monique [Sullivan, team mate] to see it through, even though I am sure it was frustrating for them. So it's a huge amount to do with the team that I am working with. Monique still teaches me so much on a daily basis, but now it is more of a partnership."

"[Getting to] the Olympics has been a huge effort since the Pan Am Champs, because we didn't get the points we needed there, and it's only just starting to sink in that we are going to be there. The sixth place at the Worlds ... I honestly don't know how that happened! I just tried to ride how I wanted to ride and it worked out well."

"It's going to be hard in Rio with up to five days of racing, but I'm confident that Erin has prepped us well for what we need to do. For me the Team Sprint is really special, and I would like for us to do well there. Everyone's going to be on their A game, so fingers crossed that things go well and I can execute the way that I want to."