August 15/16 22:54 pm - Beveridge Fights Back from Crash in Women's Omnium

Posted by Editoress on 08/15/16

Allison Beveridge had a disappointing start to the Women's Omnium in track cycling at the Rio Olympics on Monday, when she was taken down in a crash, in the Scratch Race, the first of six events.

Two days after winning a bronze medal as part of the Women's Team Pursuit squad, Beveridge lined up for the first of two days of competition in the Omnium. With eight laps to go, Beveridge was taken down by the German rider, Anna Knauer, who did not hold her line going into a corner.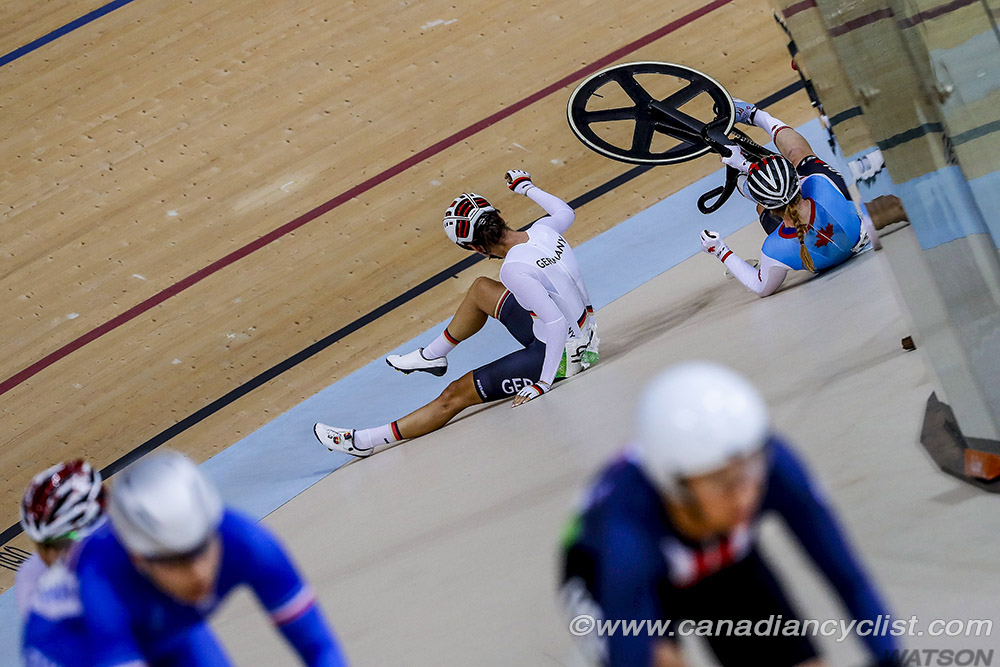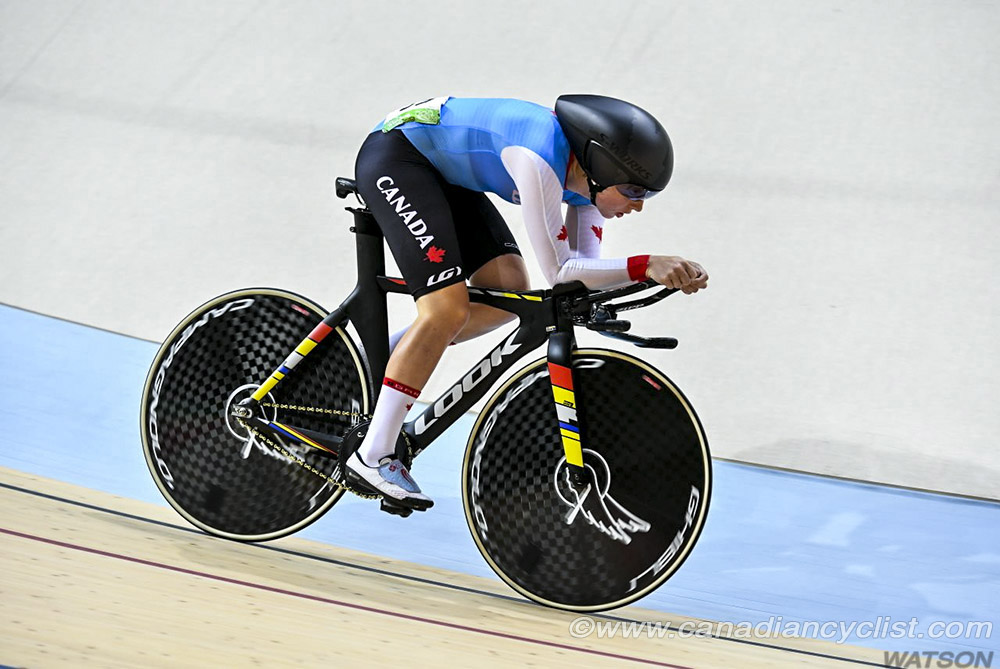 Beveridge was quickly back up and in the race, but could only manage 14th in the event, a serious blow to her medal chances, since riders accumulate points for the overall standings based on their results in each race.

The Calgary rider suffered contusions to her hip and shoulder, and was only able to finished ninth in the second event, the Individual Pursuit, which is normally one of her stronger events. In the final event of the first day, the Elimination race, Beveridge was 15th, putting her in 14th place overall. Laura Trott of Great Britain, the defending Olympic champion, leads the standings with 118 points at the halfway mark, while Beveridge has 50 points.

On Tuesday, the Omnium concludes with the final three events, and Beveridge will try to recover some positions after rest and support for her injuries.

"There was a bit of a crash," explained Beveridge, "my front wheel got clipped as [Knauer] came down track. It was pretty bad timing, because by the time I got going it was three laps to go, so it was a bit of a challenge to contest the finish and I just didn't really have it. It's bothering me more then I'd like. You try to bounce back, but sometimes physically it takes a toll. I've been trying to put it aside, but my legs aren't responding too well, so that's disappointing. It's the Games, so you've got to go down fighting."

"I'm definitely hoping to move up a bit tomorrow, this reminds me of the disappointing first day at the world championships [where she eventually finished fourth]. The timed events tomorrow are just 'go as fast as you can', so that simplifies things, so I'm hoping I can gain back some spots there. I just want to give it my best and climb as high as possible."

"Obviously, the German coming down on her and causing the crash was very unfortunate," said Jacques Landry, Director of High Performance at Cycling Canada. "She was well positioned and she has been riding well. In the Team Pursuit she definitely lifted the team up. She's a bit beaten up and bruised, and that had an impact on her for the next races. It's a question now of going home and licking her wounds, and seeing what she's got for tomorrow. We'll see how she is feeling in the morning and make a decision at that point on her riding strategy."

"You never know with the Points Race at the end of the Omnium; since she won't be factored by the leaders, a move could go and she could gain some points and move up some positions. But mathematically, a podium is not likely. It's just unfortunate, because she is riding really well."
Fatal error
: Uncaught Error: Object of class PDO could not be converted to string in /home/canadiancyclistcom/canadiancyclist.com/public/modules/news.php:544 Stack trace: #0 /home/canadiancyclistcom/canadiancyclist.com/public/modules/news.php(533): getrelatedgallery() #1 /home/canadiancyclistcom/canadiancyclist.com/public/dailynews.php(58): getDailyNewsArticle() #2 {main} thrown in
/home/canadiancyclistcom/canadiancyclist.com/public/modules/news.php
on line
544