August 16/16 20:23 pm - Hugo Barrette Eliminated in Keirin

Posted by Editoress on 08/16/16

Hugo Barrette, Canada's entrant in the Men's Keirin at the Rio Games, was eliminated after the first round of competition on Tuesday, finishing 13th overall.

Barrette faced a tough draw in his first race, going up against five time Olympic gold medalist Jason Kenny of Great Britain and former world champion Maximilian Levy of Germany. Barrette was fourth, with only the top two moving on to the next round.

In the last chance Repechage race, Barrette finished second to Azizulhasni Awang of Malaysia, and was eliminated from the competition.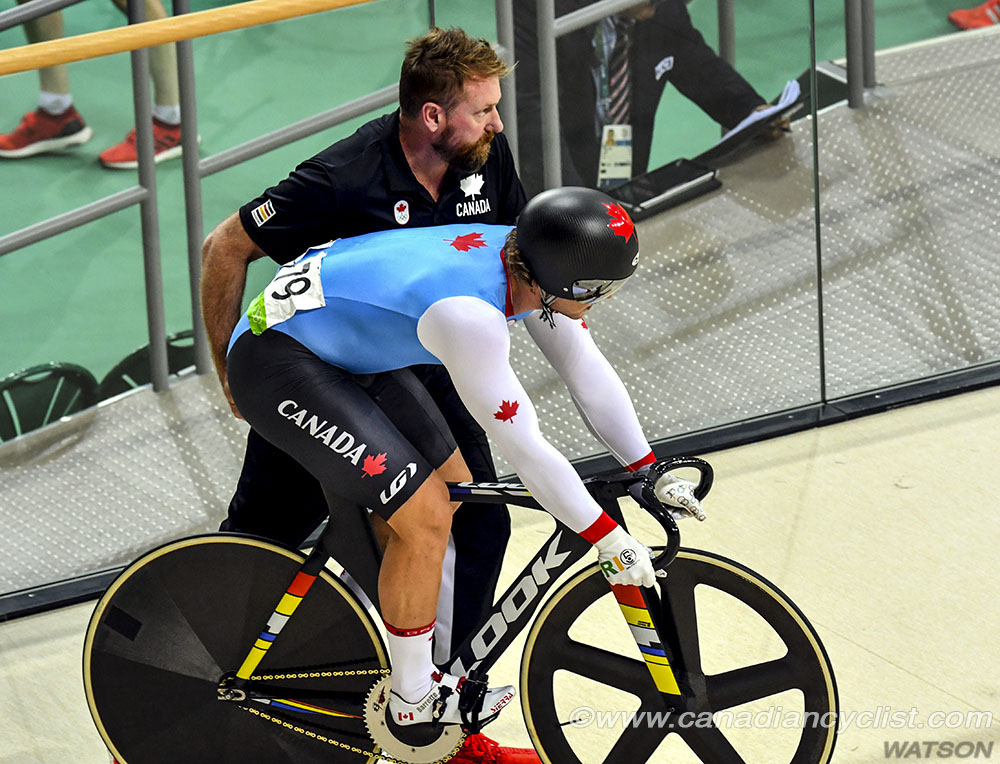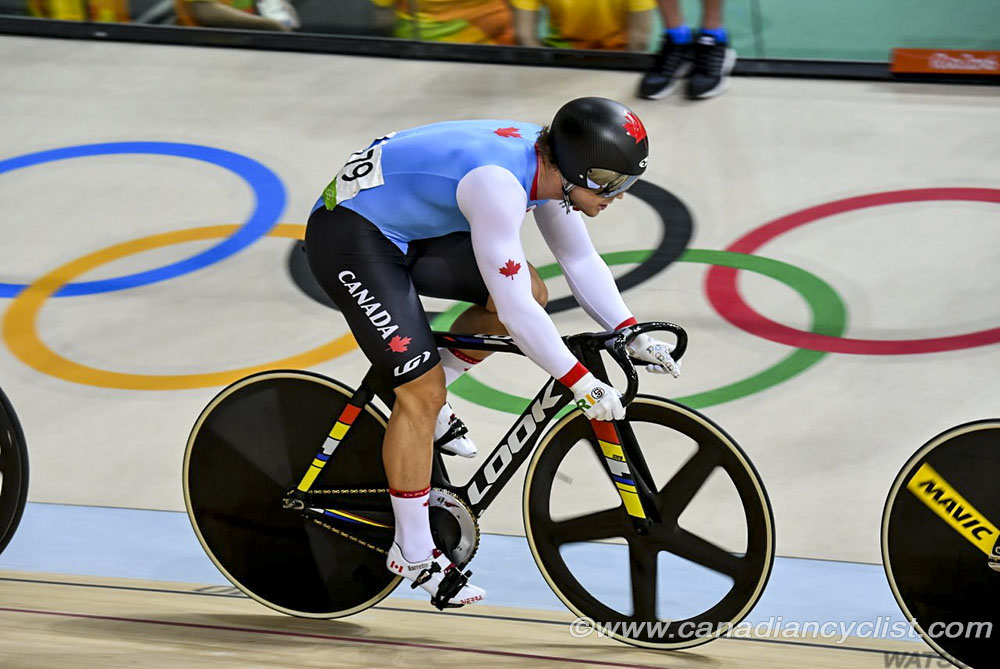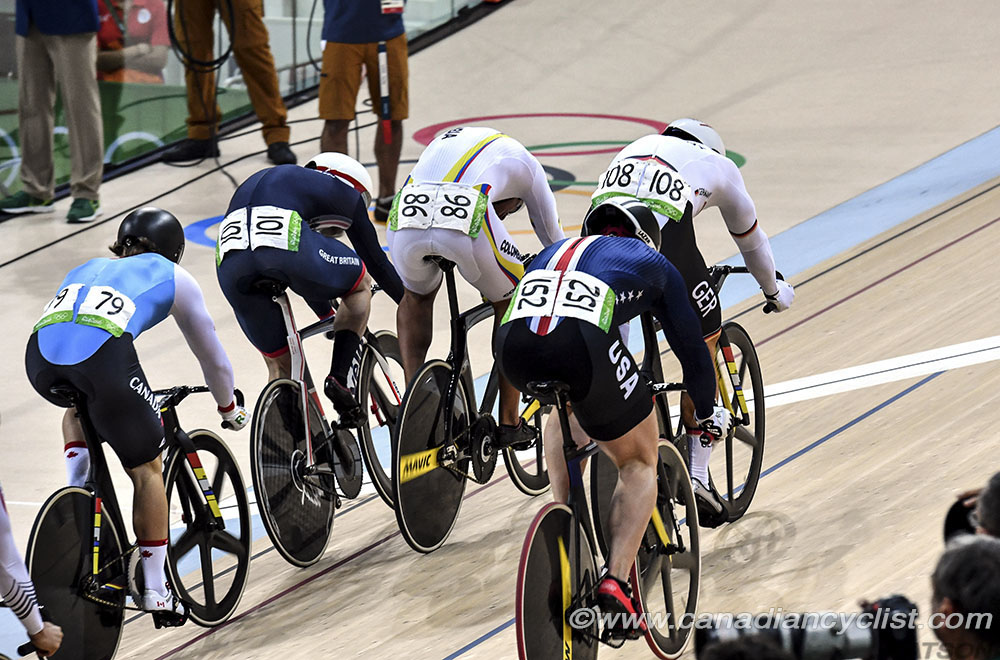 "It is disappointing," admitted Barrette. "I had the legs and some amazing training going into this. At the end of the day, I had two hard rides, but I can't attribute my defeat to the draw. It came down to bad decisions, or more correctly, the lack of decisiveness by me. I didn't race like I should have."

"It's a big disappointment, but knowing where I came from [injury]; it's been a hard season. So I need to remind myself of that. I was so close to not even being here, so at least I had a chance to go for a medal. I cherish that and I'm proud of myself for making it here."

"I should have won the second ride, but [Awang] did really good, and I think he is in contention to win a medal. He was just a better rider in this race."

"It's a mix of emotions be ing here, for sure. I really thought that I had a shot at winning, and then I finish 13th. It's a hard blow, but it's something to cherish; being part of Team Canada for the first time at the Olympics. It gives me some experience for what's to come in the future."

Canadian sprint coach, Erin Hartwell, said, "What people need to understand is that there is nothing harder than qualifying out of the first round of the Keirin. It's similar to Nascar, in that you have 27 riders and any one of them can win. Hugo put out a valiant effort, but that's the nature of the beast. Knowing the effort he has put in since his crash at the Cali [Colombia] World Cup, I want to see him back for the next four years, and I'm confident that he is going to be a world champion, an Olympic champion, at some point."

Hartwell also talked about the sprint program results in Rio, "I can't call our results disappointing. I believe we brought our strongest sprint team to the Olympics in history. We all want more, but I have to commend the athletes for the last two years since we started this program, and obviously there is still work to do."