August 18/16 17:38 pm - Olympic Profile - Emily Batty

Posted by Editoress on 08/18/16

Emily Batty is one of two Canadian riders in the Women's Mountain Bike race in Rio, racing on Saturday. Emily has long been one of Canada's top riders, with performances during the last 12 months leading into the Games among the best of her career. She is also one of the most popular riders on the international circuit, with fan clubs in many countries.

Emily started mountain biking at age 10, following her two older brothers into the sport. Her progression through the ranks has been textbook, with national titles and world championship appearances starting as a Junior - seven national titles to date. Internationally, Emily began to make her mark as an Under-23 rider, with wins and top-3 finishes at the World Cup level, and the 2009 Pan-American Championships title.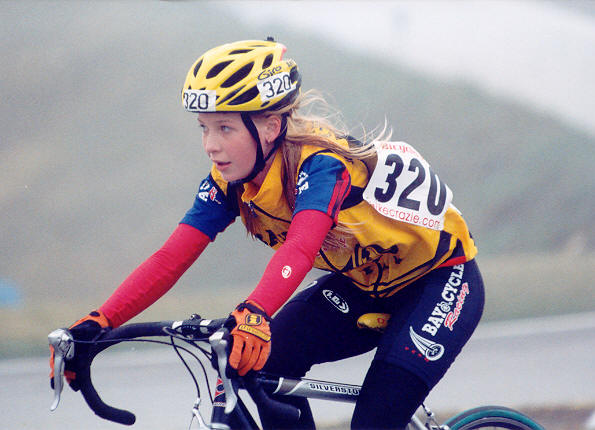 2002 - Ontario Cup Mosport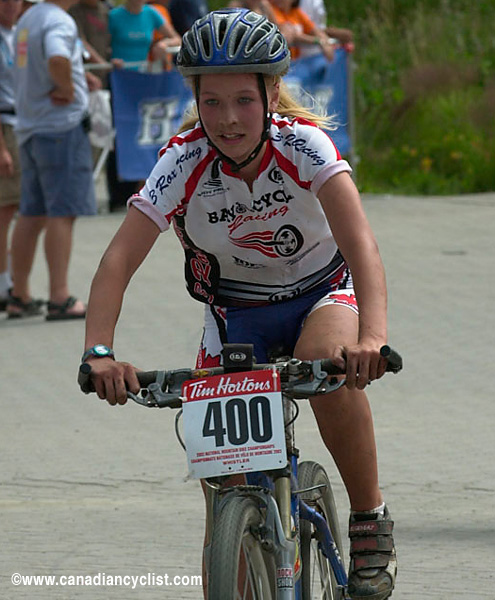 2003 National Junior Champion, Whistler BC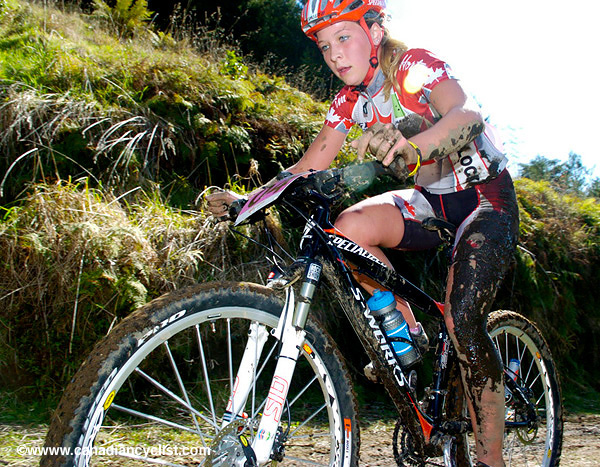 2006 World Championships, Rotorua, NZL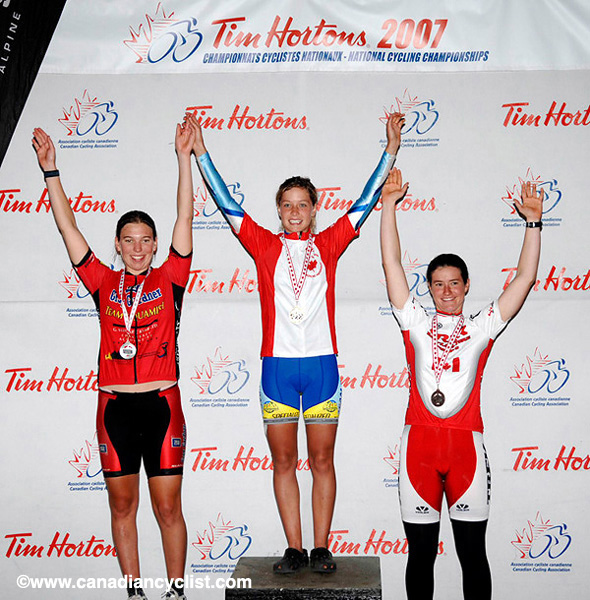 2007 U23 National Champ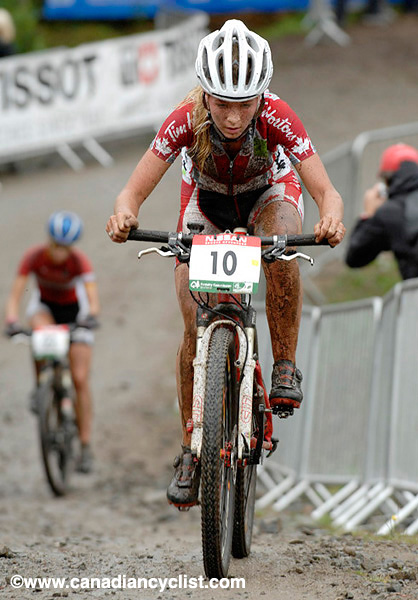 2007 World Championships, Fort William, Scotland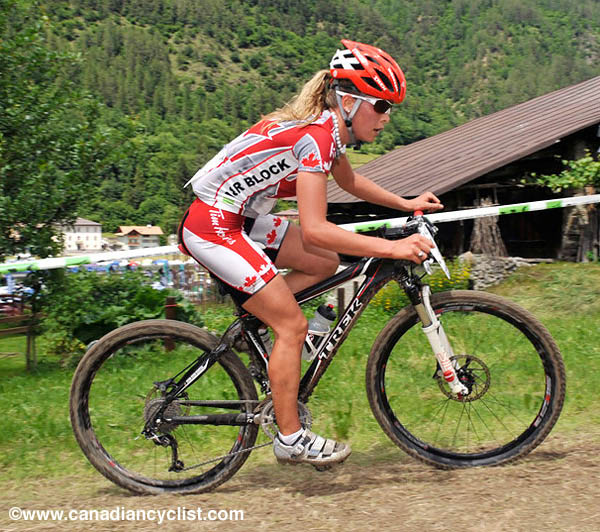 2008 World Championships,Val di Sole, Italy - finished 6th U23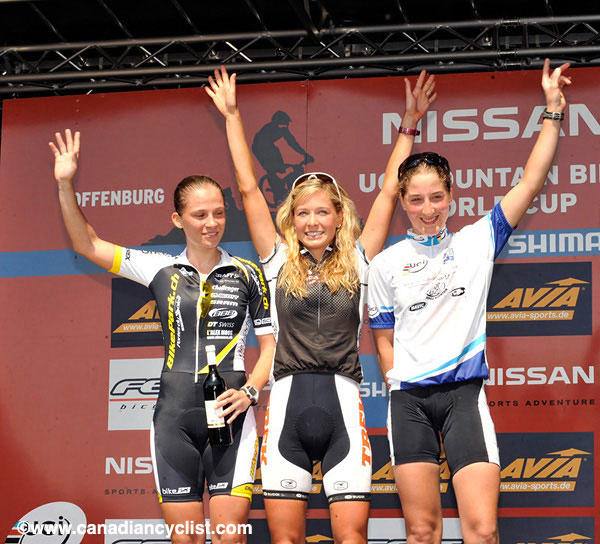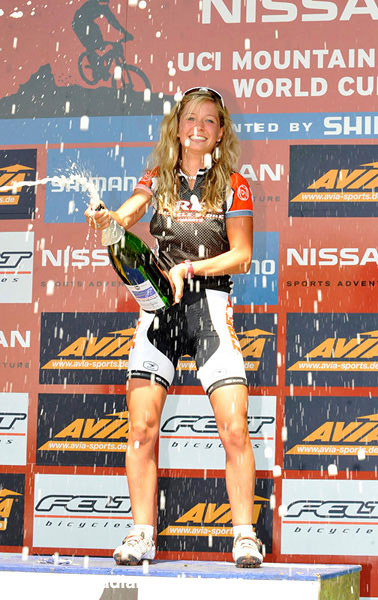 2009 Offenburg World Cup, Top U23

2010 MTB Worlds, Mont Saint Anne, Canada, 6th U23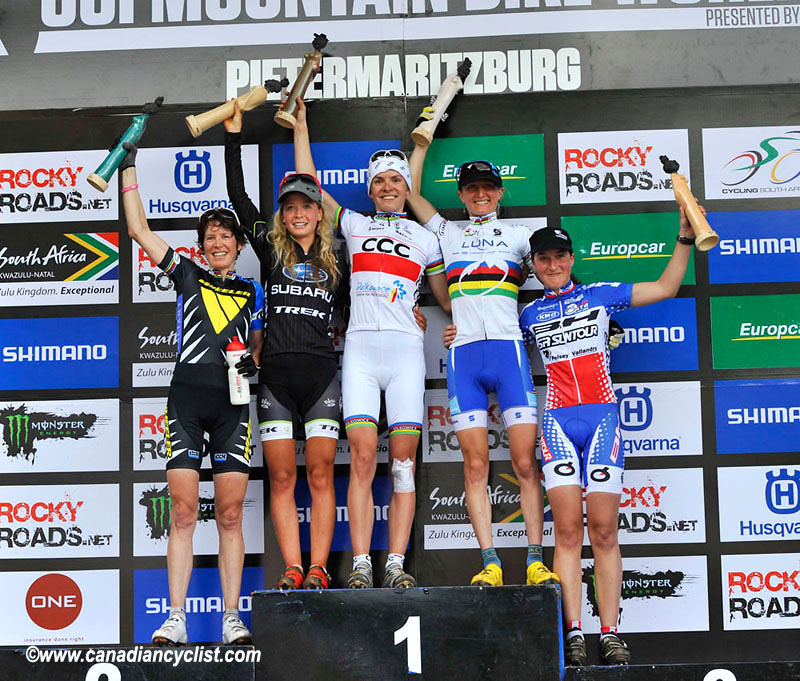 2012 Pietermaritzburg World Cup, 2nd Elite




2012 Olympic Games (riding with broken collarbone)


In 2012 Emily had her first career World Cup podiums, with a second and a fourth, plus finishing sixth overall for the World Cup season. It was a bittersweet season, because she also represented Canada at the London Olympics but broke her collarbone in training before the race. Emily still managed to compete, finishing 24th.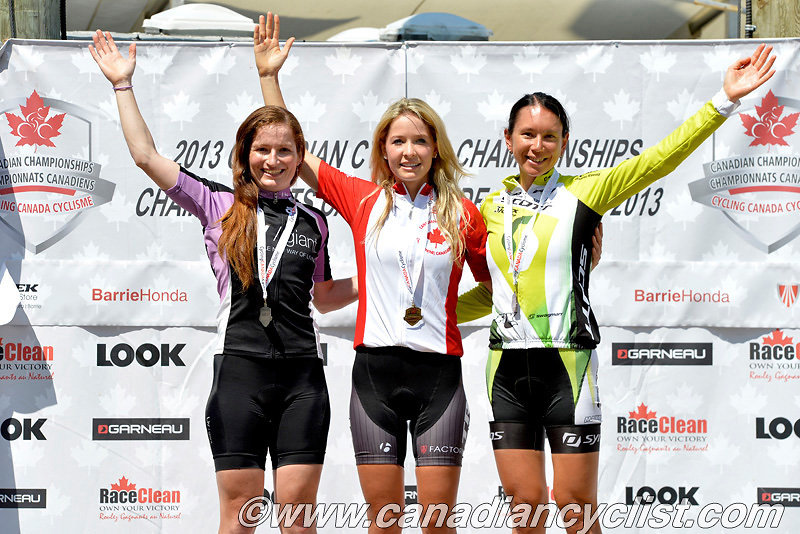 2013 National Champion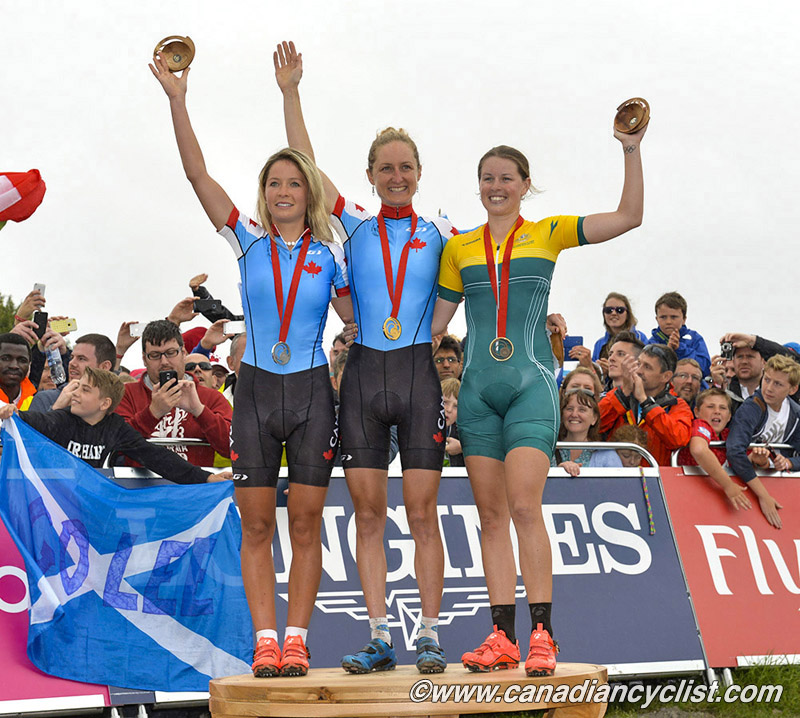 2014, Commonwealth Games in Glasgow, silver medal


In 2013 she won her first Elite national title, and took her second just last month. In 2014, Emily won the silver medal at the Commonwealth Games in Glasgow, Scotland, as well as finishing fourth overall in the season-long World Cup series.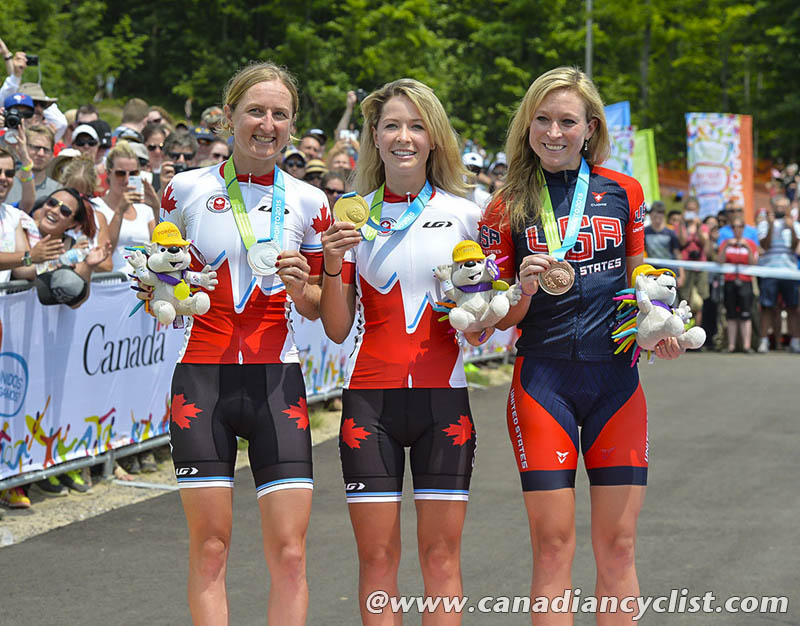 2015 Pan Am Games GOLD


2015 was the start of her breakthrough run up to Rio, beginning with her gold medal on Canadian soil at the Pan Am Games, on her home course. She had three World Cup podiums in 2015, and in 2016 reached her first Elite world championship podium, taking the bronze medal in Nove Mesto, Czech Republic. In the final major competition leading into Rio, Emily was third at the Canadian stop on the World Cup, Mont-Ste-Anne.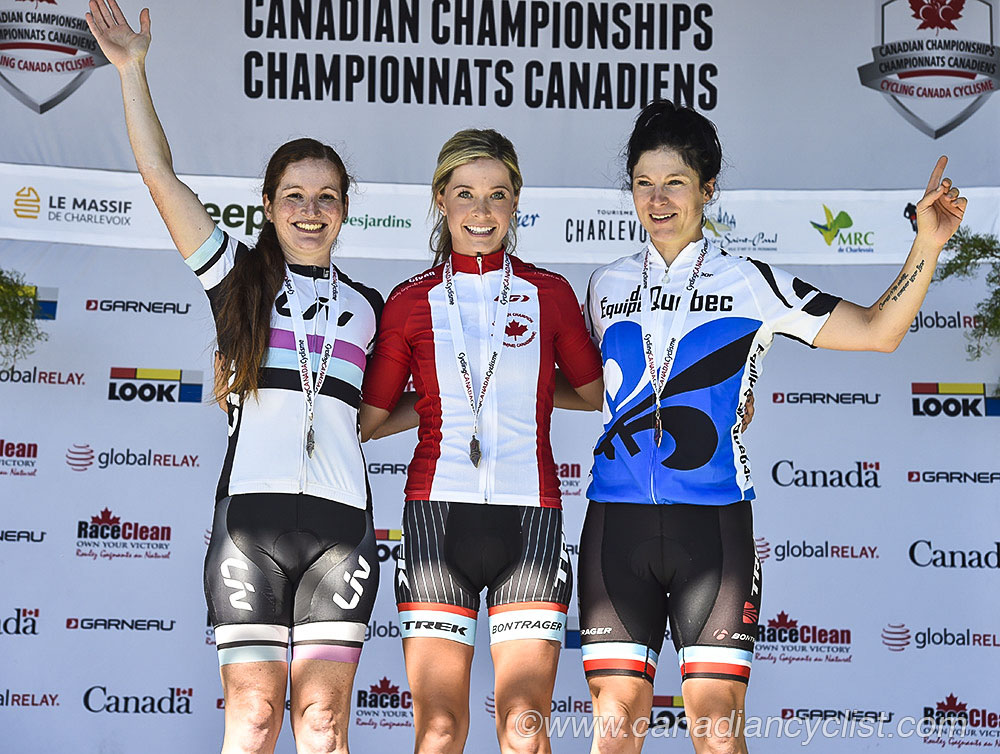 2016 National Champion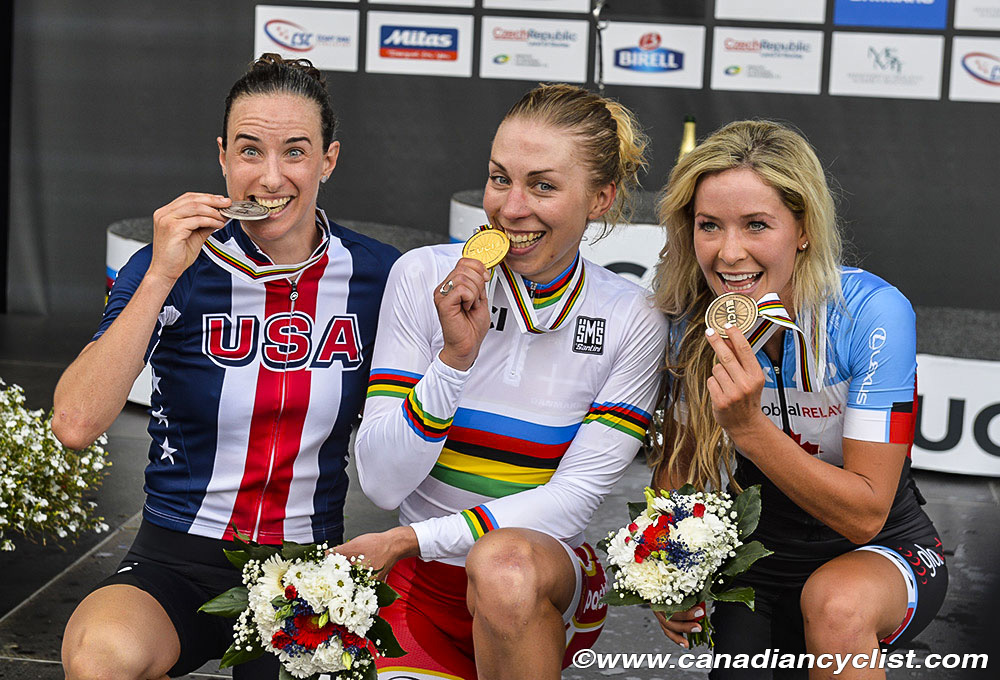 2016 World Championships, Nove Mesto, Czech Republic - 3rd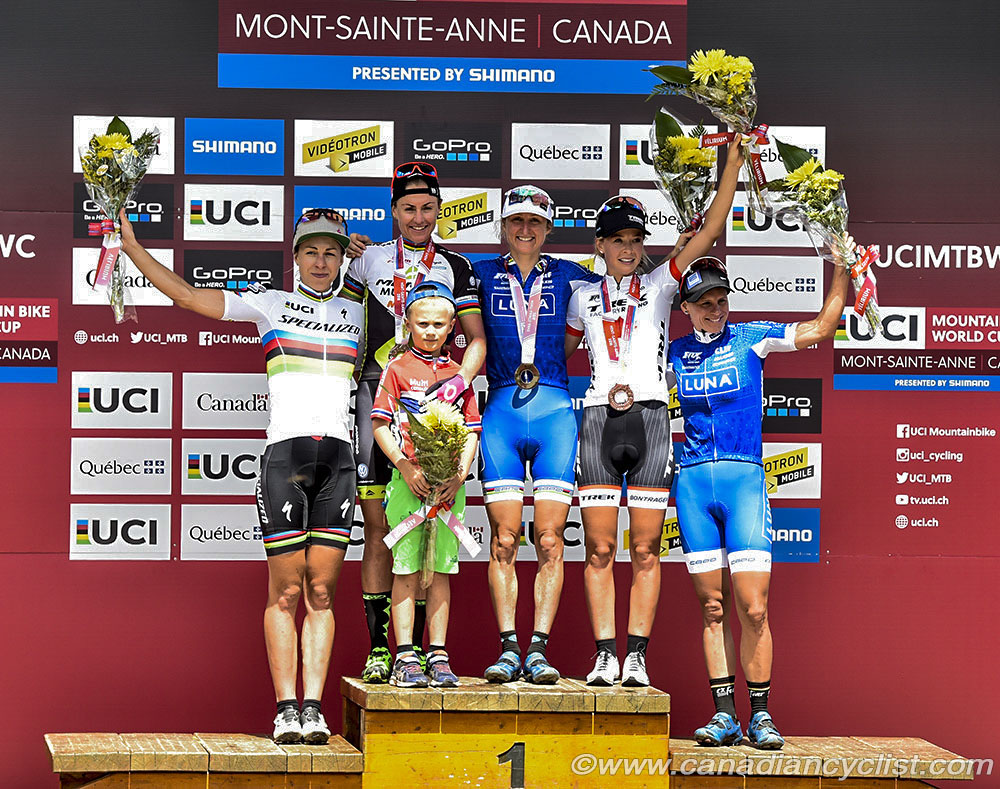 2016 World Cup Mont-Ste-Anne World Cup, 3rd


"What happened at London is something I try not to dwell on too much. I've had four years to recover, and it did take some time ... a lot longer than most people would imagine. But that last couple of years I've had nothing but successes, so I've gone full circle with perseverance and resilience, overcoming the biggest obstacle I could ever dream of."

"I've got both options [hardtail and full suspension] here. I raced here in October [at the test event] on the full suspension and I really enjoyed it. Right now I'm planning on the hardtail, but I could resort to the Top Fuel [suspension], depending on how rough the latest changes to the course have made it."

"Absolutely the last 12 months have been strong. Adam [Morka, husband and coach] and I have been focussing on the process - the traveling, making recovery as important as time on the bike - and that has shown with my form. The bronze medal at the world championships brought a lot of confidence to me. I know my fitness is there and it's just a matter of bringing it on Saturday."