August 25/16 16:37 pm - Smith & L'Esperance Take Canada Cup XCO Titles

Posted by Editoress on 08/25/16

Canada's national domestic mountain bike series, the Canada Cup, concluded on August 19-20 in Whistler, BC. Both the Cross-country (XCO) and Downhill series had their final rounds in Whistler, during the Crankworx Festival.

In the XCO series, riders were scored on their results in the six races. Haley Smith (Norco Factory Team) of Uxbridge, Ontario, won the final round in Elite Women and jumped from fourth to first to win the overall title. Cindy Montambault (Equipe du Quebec) of Val-David, Quebec, was sixth in Whistler and finished second overall, tied with Smith at 690 points. Emily Batty (Trek Factory Team) of Brooklin, Ontario, was in Rio finishing fourth at the Olympics, but still took third overall after two wins and a second place result.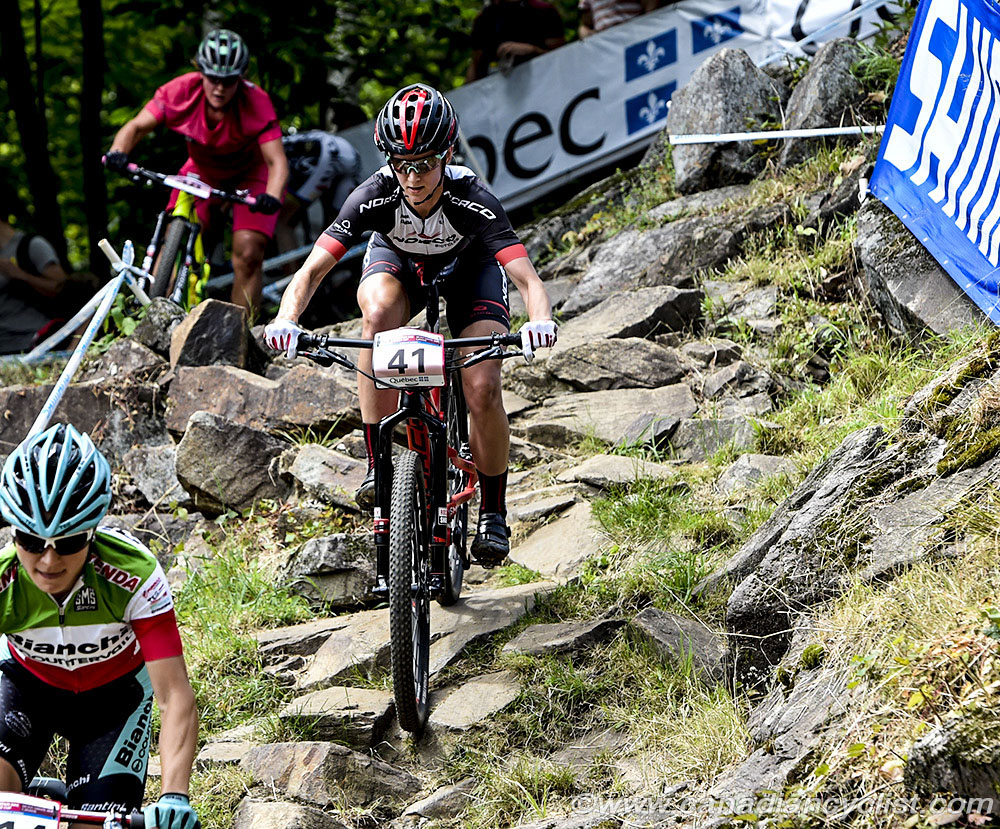 Haley Smith
"My season has been a bit up and down," said Smith, "but in the last few weeks I've found my stride again. I was a bit tired coming into Whistler because of the HC we did last weekend in Windham, NY, but it was a fun course that really suited my style. The descent helped me forget about the fatigue!"

"I started the race hot, leading the start loop before Sandra [Walter (Liv Giant)] passed on a feature and put about 20 seconds into me. I rode hard to make up time and overtook the lead on the second lap - which I held until the end. With roughly 220m of climbing per lap and 30 degree weather, it was a grueling race - but that was to my advantage. I was really happy to cross the line with my first Canada Cup win of the 2016 season"

"Winning the overall title while at Crankworx with the entire Norco Bicycles family was really special. This is my first overall title, and a lot of it is owed to the support Norco gives us and the environment we have created as a team. It's not often that a single team has so much success on the circuit - with five individual Canada Cup wins and both Elite overall titles, we have really shown that Norco is a force to be reckoned with."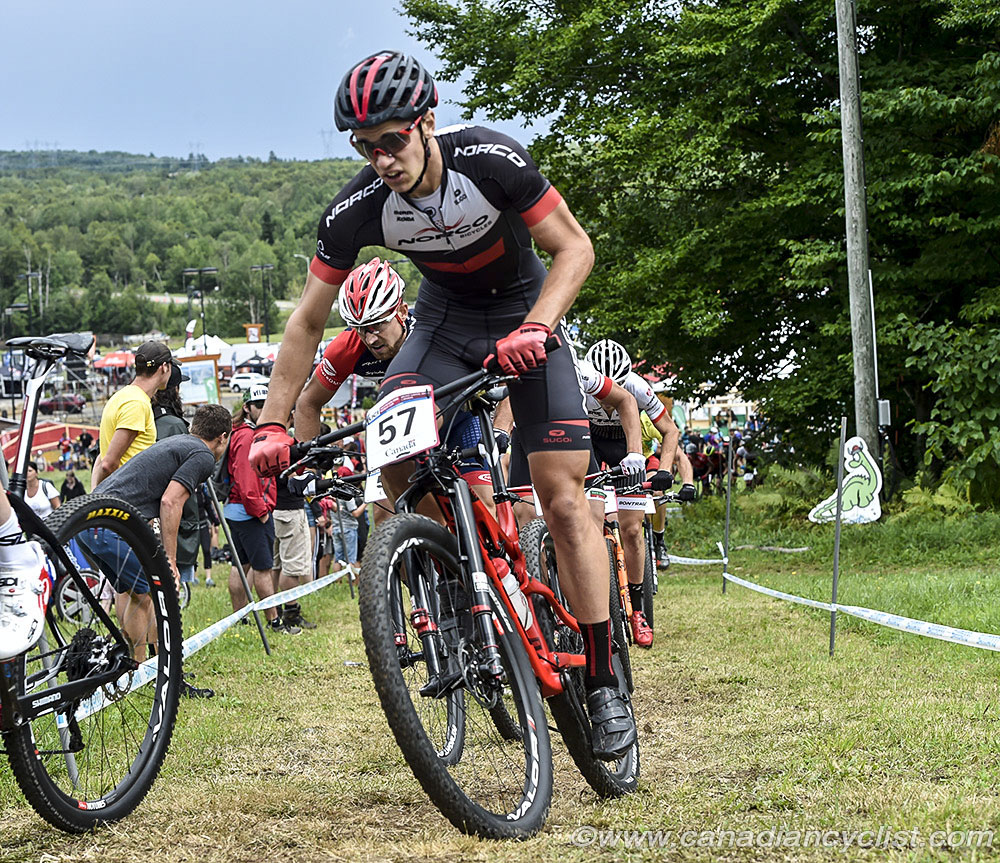 Andrew L'Esperance
In the Elite Men, the Norco Factory Team swept the top four spots in the overall standings. American pro Stephen Ettinger (Cascade Sport) won the final round, followed by Geoff Kabush (Scott 3Rox) of Courtney, BC, and Andrew L'Esperance (Norco Factory team) of Halifax, NS. L'Esperance took the overall title with 865 points, tied with team mate Evan McNeely of Kingston, Ontario. Evan Guthrie of Peachland, BC, was third overall, with 790 points.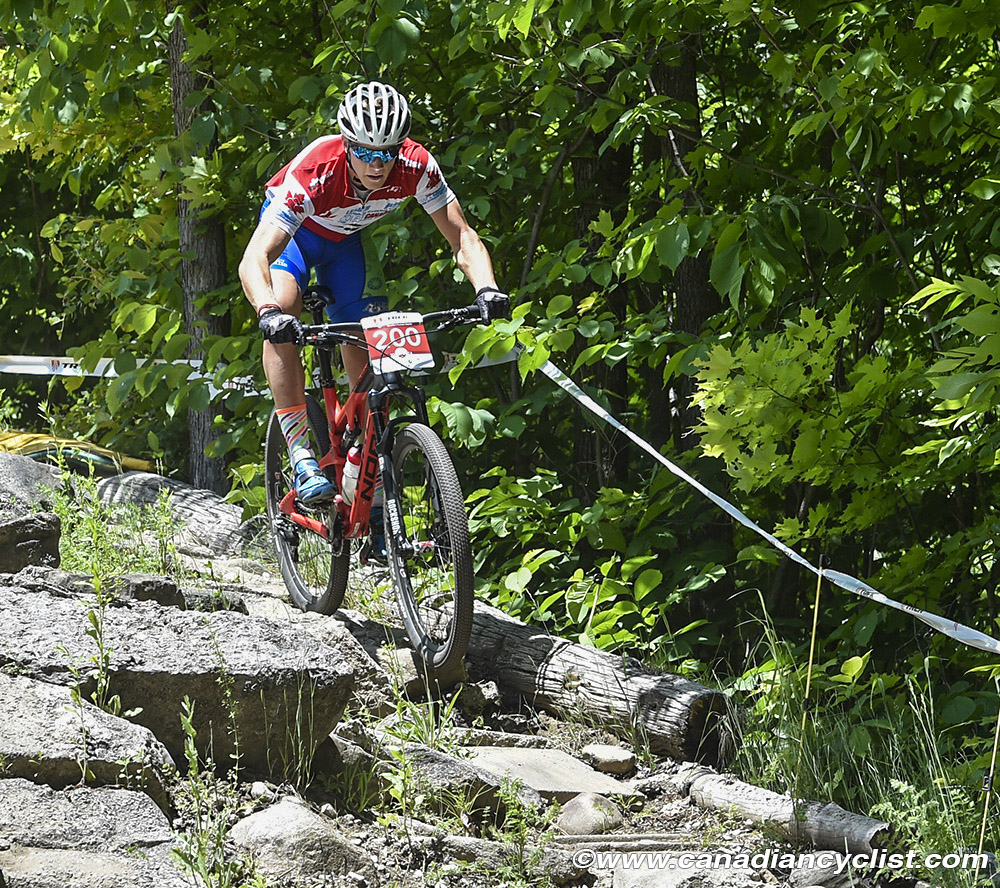 Quinton Disera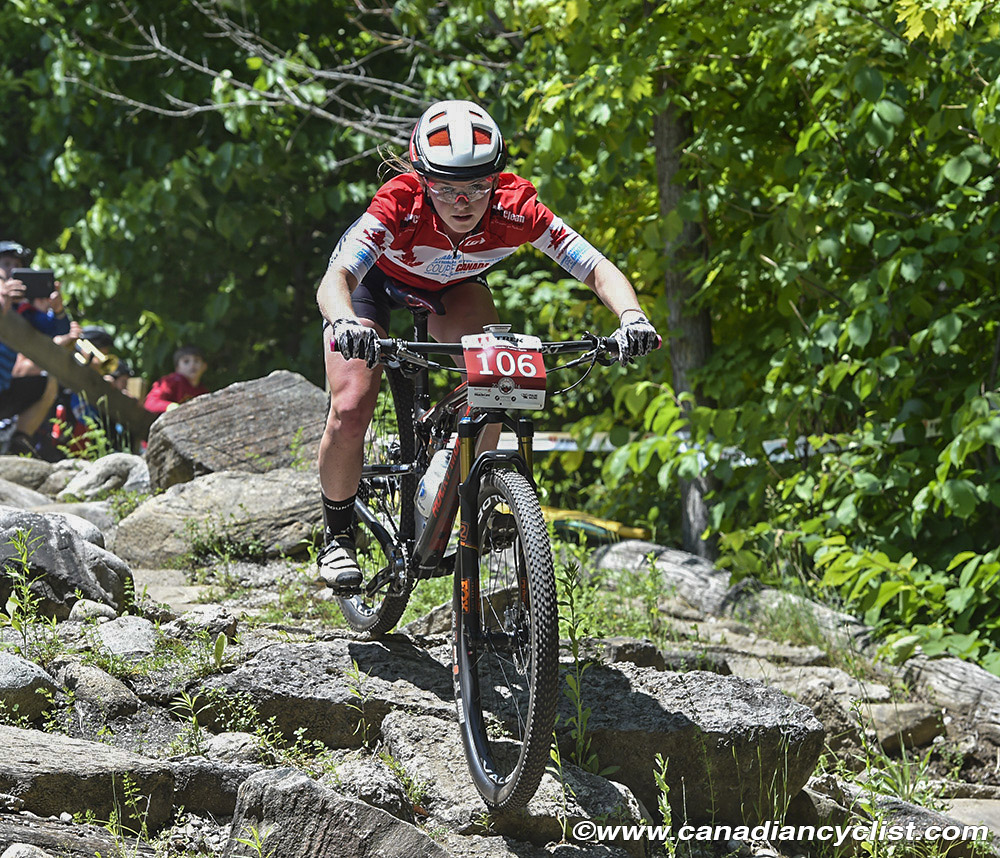 Emily Handford
The Junior category results were calculated on the best four results out of six events. In the Junior Men, Quinton Disera (Team Ontario/Angry Johnny's p/b Norco & Garneau) of Barrie, Ontario, had a perfect 400 points with four wins. Emily Handford (Rocky Mountain Factory Team) of West Vancouver, BC, was the Junior Women's champion, also with four wins.
Final Standings
Canada Cup Downhill Series Concludes in Whistler