September 28/16 12:20 pm - Cycling Canada Bids for Track World Cup

Posted by Editoress on 09/28/16

Cycling Canada is pleased to announce that a bid has been submitted to the Union Cycliste Internationale (UCI) for a three year sanction to hold a Track World Cup at the Mattamy National Cycling Centre, in Milton, Ontario.

The bid is for a multi-year hosting of three consecutive years, beginning in 2017-18 and going through 2018-19 and 2019-20, leading into the next Olympic Games in Tokyo. The World Cup is the highest level of competition, and is a critical component of qualifying starting positions for world championships and Olympic Games.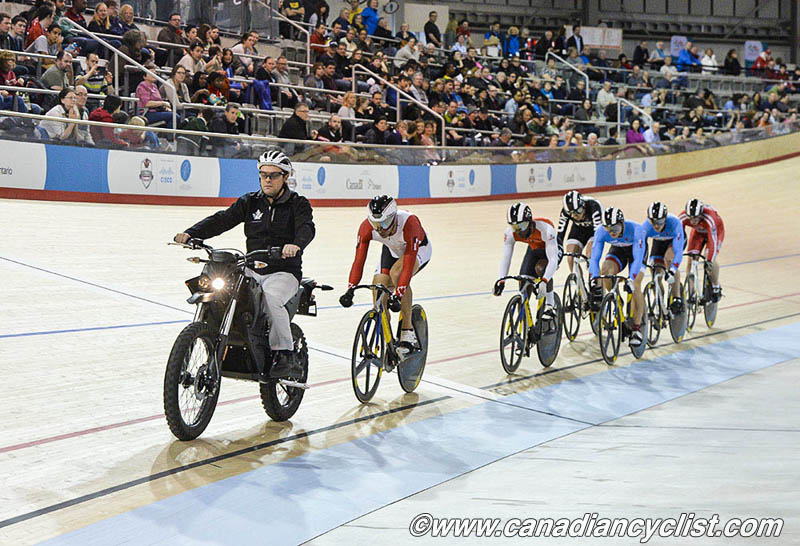 The Mattamy National Cycling Centre, built to host the track events at the 2015 Pan Am Games, is a Category 1 homologated velodrome, and one of only two velodromes in North America that meets the requirements to host World Cup-level competitions.

The UCI will release the 2017-18 calendar during the UCI Congress at the Road World Championships (October 9-16), with dates based on pairing locations that are in the same region. The Milton World Cup could be either in the Fall of 2017 or Winter of 2018.

"We are pleased to be considered as a potential host to top level World Cup events in Milton," stated Jacques Landry, High Performance Director at Cycling Canada. "Holding these World Cups in our backyard will help continue to build the popularity of track cycling in Canada, all the while giving our best track athletes the chance to shine on the international stage in front of their home crowd leading into the Tokyo Olympics."