September 30/16 9:54 am - Ben Perry Officially Signs with Cycling Academy Team

Posted by Editoress on 09/30/16

The Israeli-based Cycling Academy Team has announced that Ben Perry is the first new team signing amongst a series of young, talented and proven winners joining the team for 2017, when it will also move up to Pro Continental status. The team will be announcing several additional rider signings in the coming days. Perry joins fellow Canadian Guillaume Boivin on the team.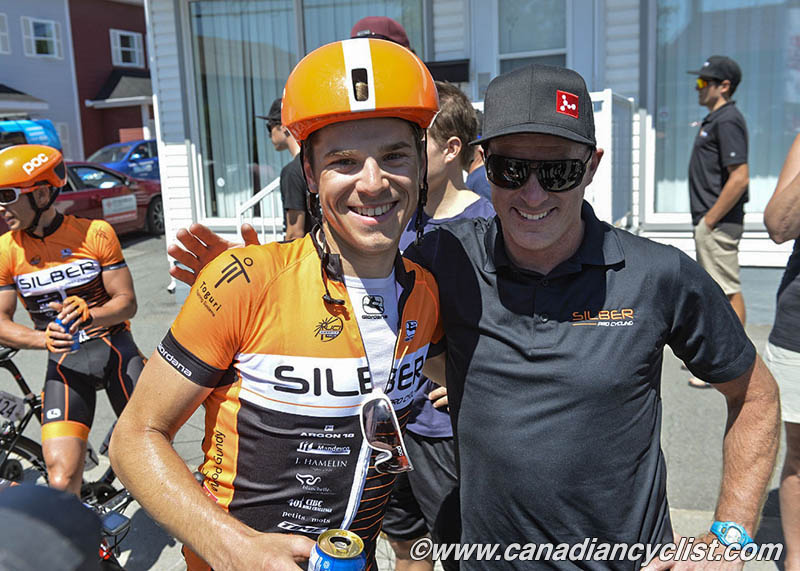 Ben Perry with Gord Fraser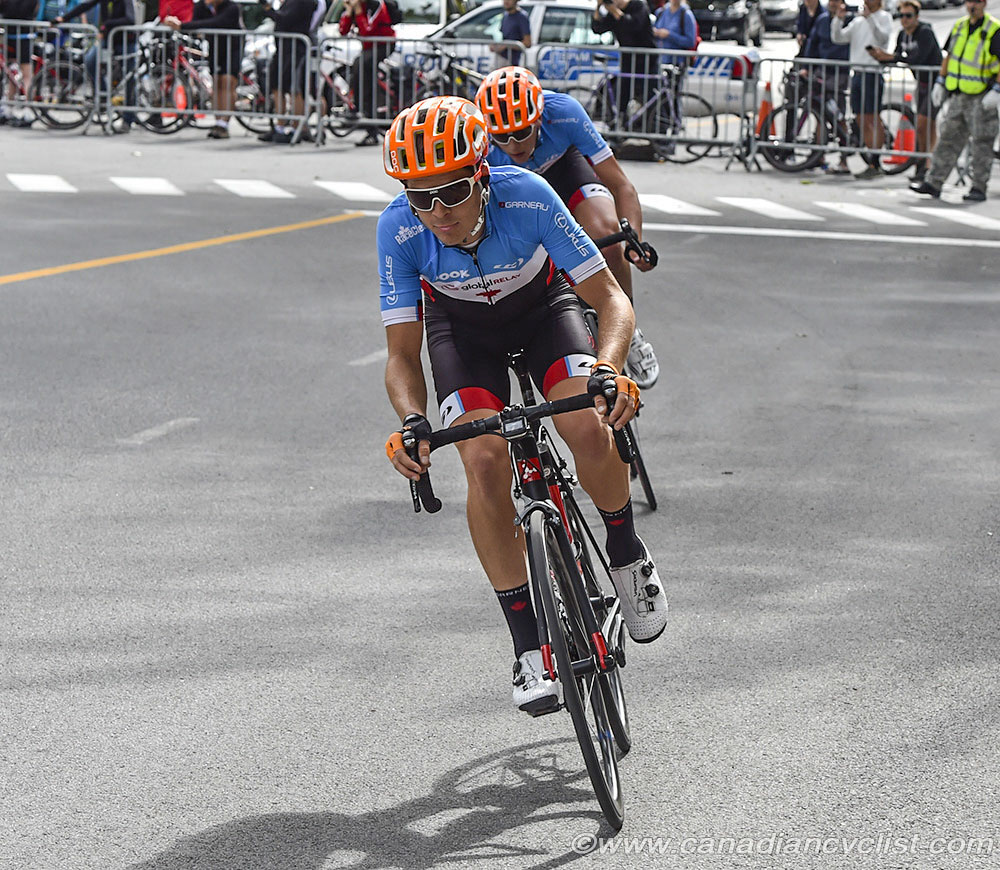 Ben Perry in the break leading team mate Matteo Dal-Cin at the 2016 Montreal GP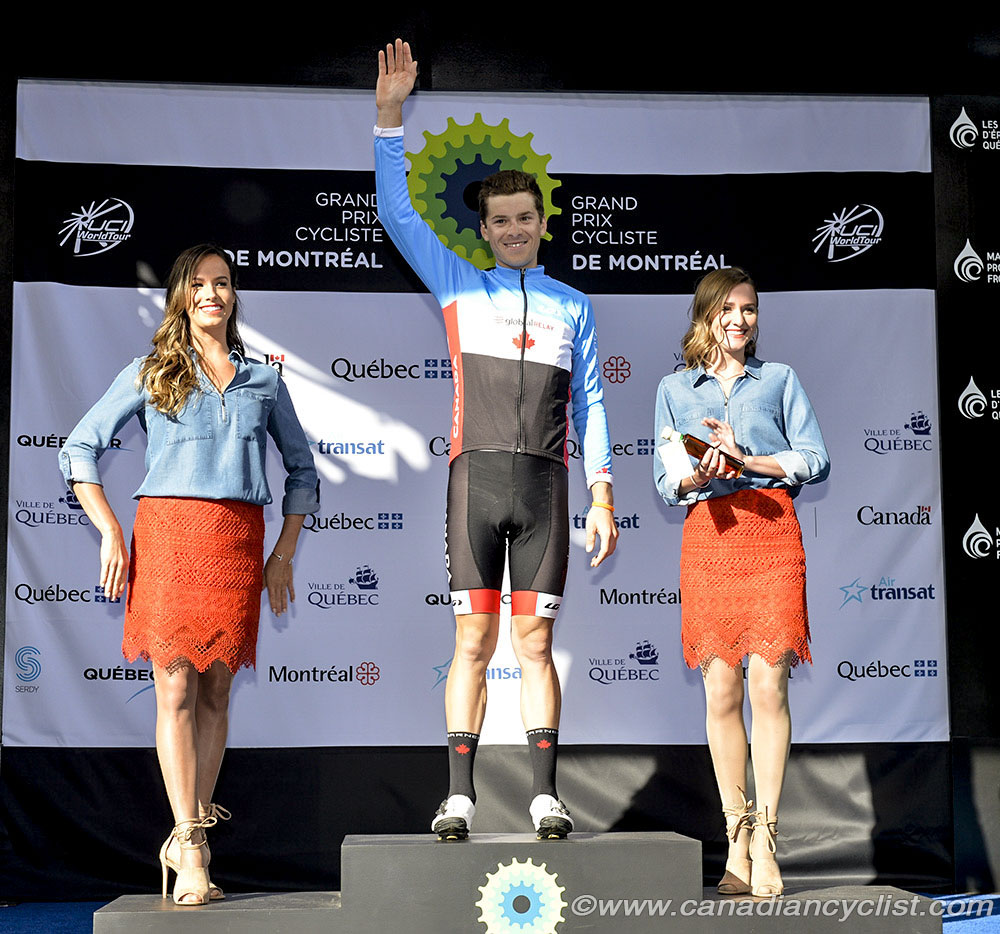 Team board member Mr. Sylvan Adams said in a release, "We are excited to have Benjamin join our team" Adams is a Israeli Canadian businessman and philanthropist, who is a major force behind Cycling Academy. "Benjamin is a promising talent on the rise, who has already demonstrated that he is capable of preforming under pressure at crunch time at the end of races. We are confident that he will help us significantly in our quest to win races next year, as we deliver our Israeli team to the start line of some of the biggest races in the world."

Perry leaves the Silber Pro Cycling Squad, after winning his third consecutive U23 national road title this year, as well as the KoM title at the GP Montreal WorldTour race earlier this mont. The team said in a statement: "We are really proud to be a program that gets guys to the next level. It's our mission and we're succeeding. We are even more proud to be able to say we've worked with great people.

Ben is a racer who knows his skill set and can execute on a grand stage as evidenced by his recent KOM win at the World Tour race in Montreal. Ben is also a 3-time U23 National Road Champion and that record might stand the test of time, so he is one of the best young riders to come out of Canada ... ever.

Obviously we'll miss what Ben brings to a team on race day, but we'll also miss his consistent contributions off the bike. He's had a notable influence on management's decision-making, plus he's an articulate fan-favourite and a great ambassador for Canadian cycling. So we'd like to offer a heartfelt congrats to Ben and to let him know he will be missed!"