December 22/16 9:39 am - Chernove, Pendrel & Ritter Chosen as Canadian Cyclists of 2016

Posted by Editoress on 12/22/16

The 20th edition of the Canadian Cyclist of the Year awards saw two newcomers and one repeat winner for this Olympic year, in these Peoples Choice awards. Olympic bronze medalist Catharine Pendrel of Kamloops, BC, was chosen as the Female athlete of 2016, while world champion Stefan Ritter of Edmonton is the Male cyclist and Paralympic gold medalist Tristen Chernove of Cranbrook, BC, took the Para award. Chernove also won for Best Individual Performance for his gold medal ride in the Men's Road Time Trial at the Paralympic Games.

The Canadian Cyclist Awards are the oldest and most recognized cycling awards in Canada, voted on by thousands of cycling enthusiasts from across Canada and around the world. Voting took place between December 10th and 21st.

Pendrel had an electrifying performance at the Rio Games in the women's mountain bike competition, coming back from a crash in the opening loop that put her second from last in the field to move into the bronze medal spot by the final lap of the race. In 2016, Pendrel also won a World Cup race and finishes in the top-4 in five World Cups, allowing her to capture the third overall World Cup title of her career. Pendrel took 35% of first place votes cast, with the Olympic bronze medal Women's Team Pursuit squad and 2015 Canadian Cyclist award winner Emily Batty (Brooklin, Ontario) each receiving 17% of the first place votes.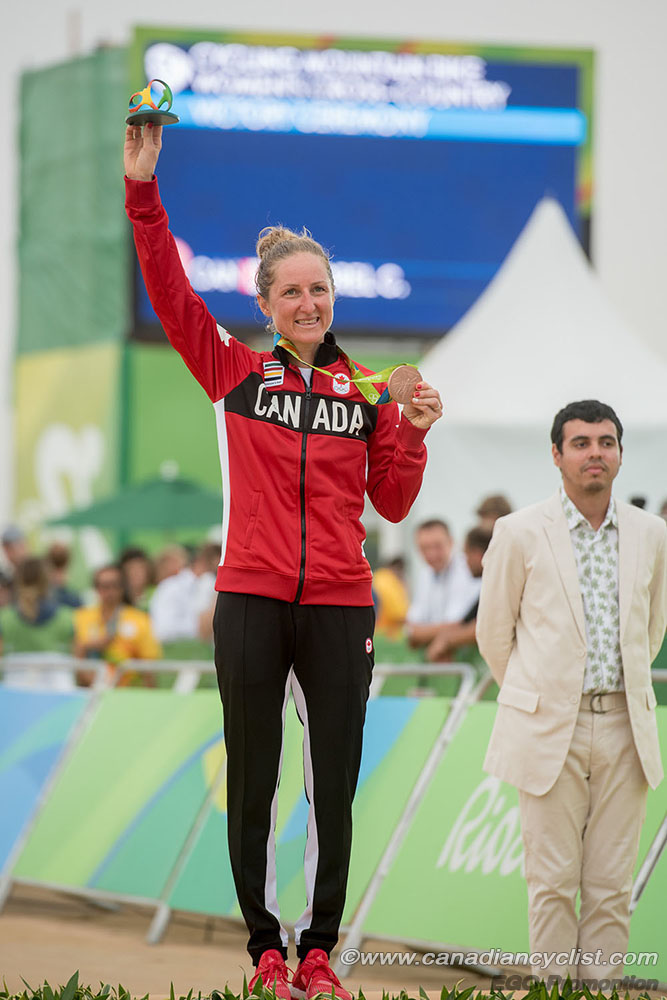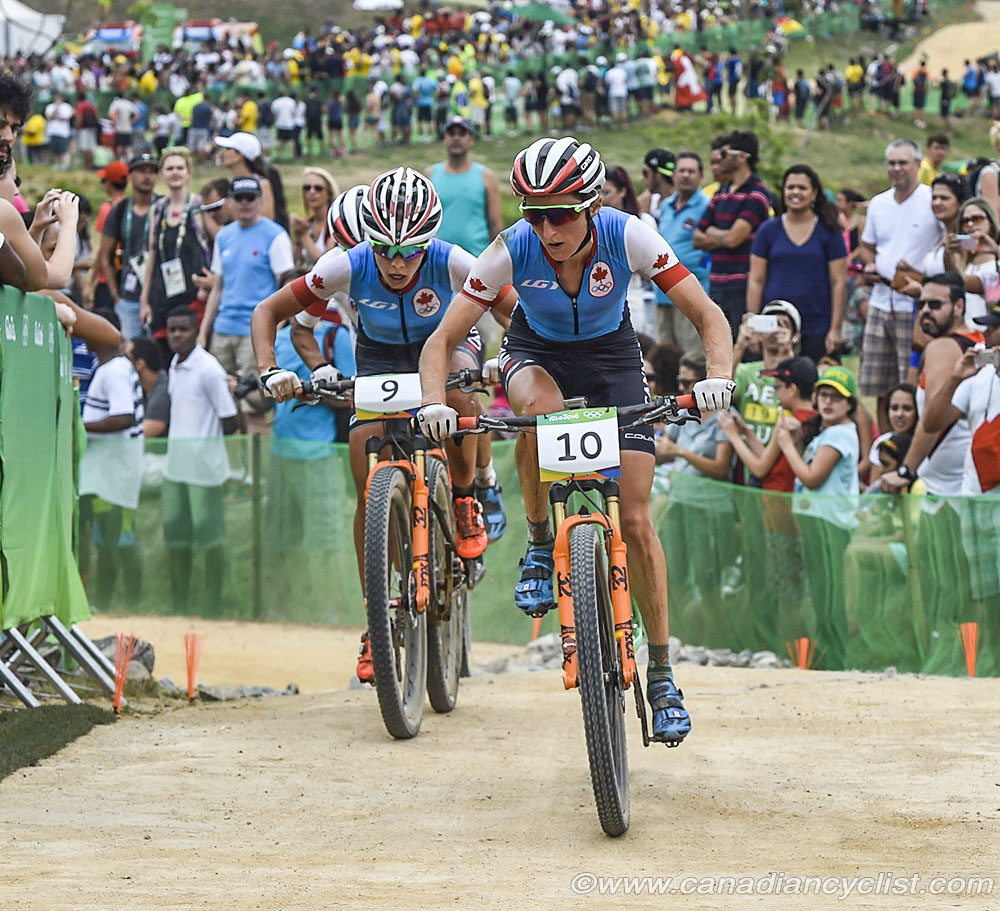 "2016 was an amazing year," said Pendrel from her home in Kamloops, "and an Olympic medal and the World Cup Overall Title the result of an entire team of amazing people working together over many years. Thanks to all those special people and to Canadians for the votes and cheers. I'm looking forward to chasing the podium again next season!"

Track sprinter Stefan Ritter becomes the first Junior-aged (18-19 years old) cyclist to win a Canadian Cyclist award, with a spectacular season that included a world title in the 1000 metre Time Trial and a world championship bronze medal in the Sprint. He also set Junior world records for the 1000m and the 200m distances - the latter, at 9.738 seconds, a Canadian record that was once held by Curt Harnett. For 2017, Ritter will move up to the Elite ranks and has already been selected to the Canadian national team. Ritter and road professional Michael Woods (Ottawa) each received 27% of first place votes, but Ritter had a larger number of second and third place ballots.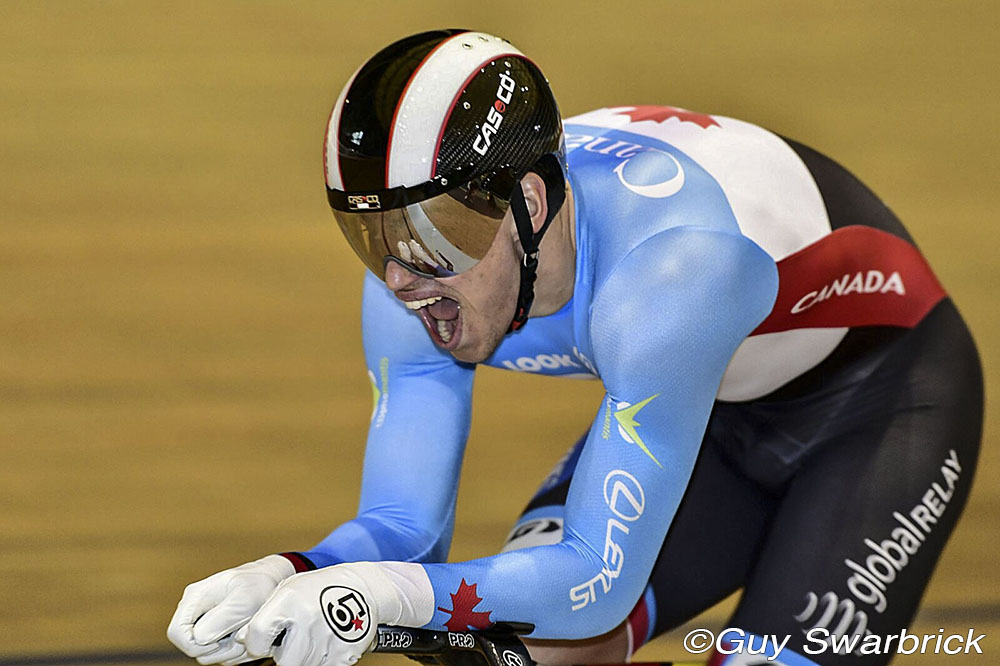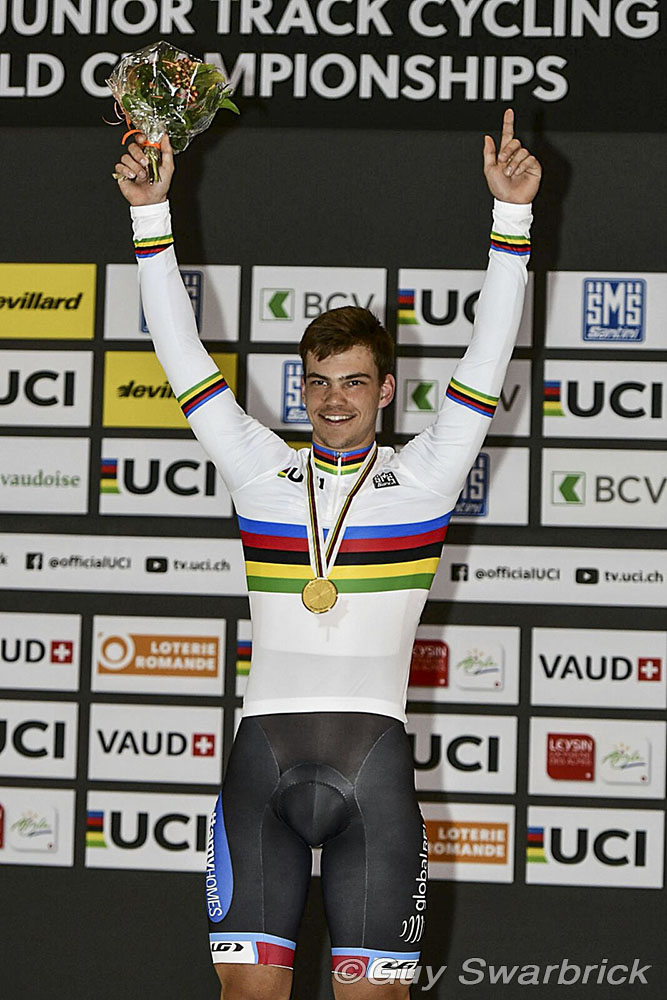 "With the Junior world title in the Kilo, and two new Junior world records in the Kilo and Flying 200m Time Trial, this past year has been absolutely phenomenal," said Ritter. "I simply cannot thank everyone who has supported me up to this point enough! I am honoured to be awarded Canadian Cyclist of 2016. Thank you."

Tristen Chernove becomes the first Canadian Cyclist of the Year in the new Para category. Chernove, in his first full year of international competition, won gold, silver and bronze medals at the Paralympic Games in Rio de Janeiro. Leading into the Games, he won two world titles and two World Cups. Chernove received 52% of first placed ballots cast, followed by Paralympic double silver medalist Ross Wilson of Edmonton.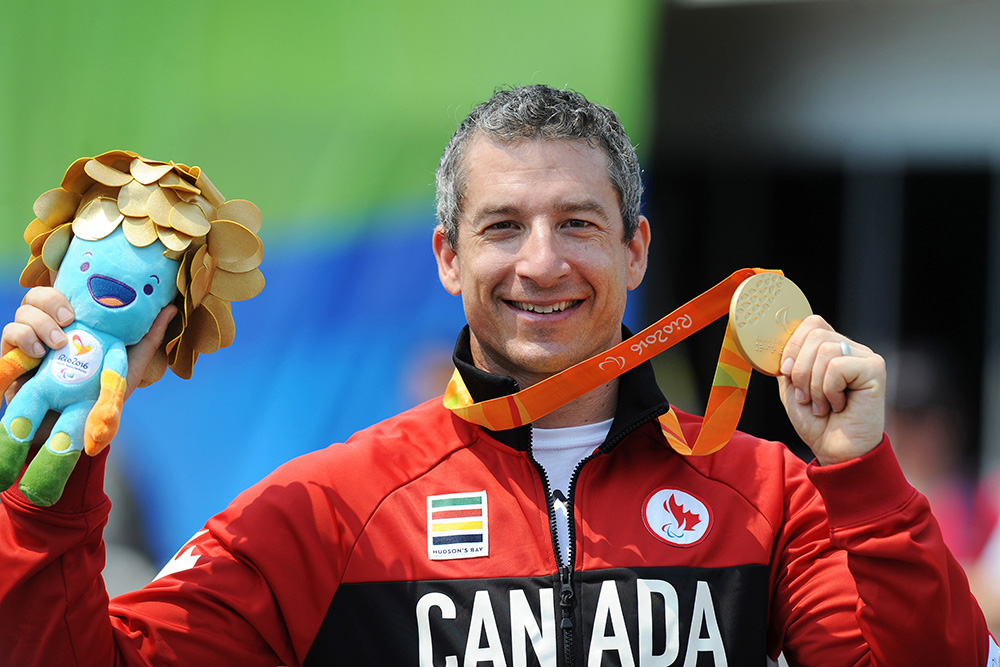 "2016 has been the stuff of fantasy," said Chernove. "A year of new and life changing experiences and directions. My first year as part of Cycling Canada; new challenges, new people, new places and a whole new element to my life. Just trying to figure out how I'm going to top a year that includes 2 UCI rainbow jerseys [world championships], a complete set of Paralympic medals and a couple World Cup Golds?"

"I've been so fortunate to have found such talented coaching support, training friends and teammates, [and] feel like they own this recognition at least as much as I do. Canada's cycling community brings me a tonne of joy and inspiration."