January 21/17 15:54 pm - Leah Kirchmann Interview

Posted by Editoress on 01/21/17

Canadian road pro Leah Kirchmann had her strongest season ever last year, representing Canada at the Olympics and finishing second overall in the Women's WorldTour; the highest level of racing in the world. From her base in Spain, where she is preparing for the 2017 season, Leah took some time for a pre-season interview with us.

Canadian Cyclist: You have changed teams - how did that come about and why did you decide to move to a new team?

Leah Kirchmann: After a successful 2016 season, I extended my contract by two years with Liv-Plantur. It may look like I'm competing for a new team, but it's still the same organization with Sunweb now onboard as the title sponsor. The support from Sunweb has already had a positive impact on the team, allowing for an expansion of the women's program and the addition of a men's development team.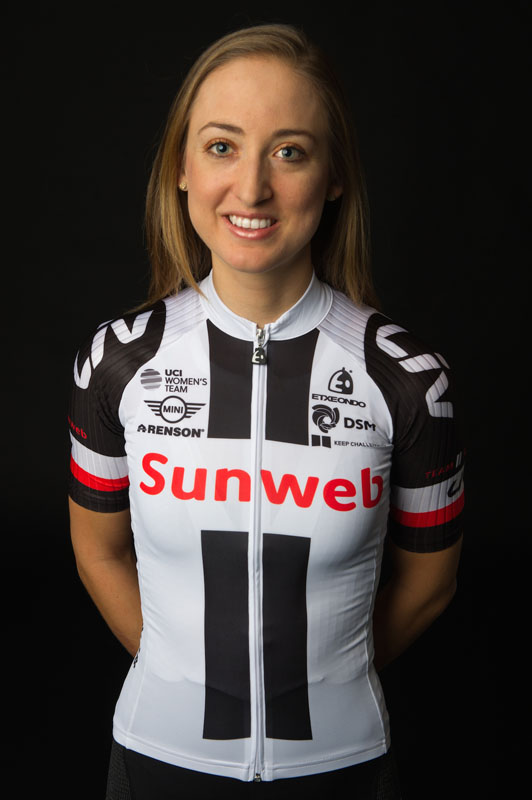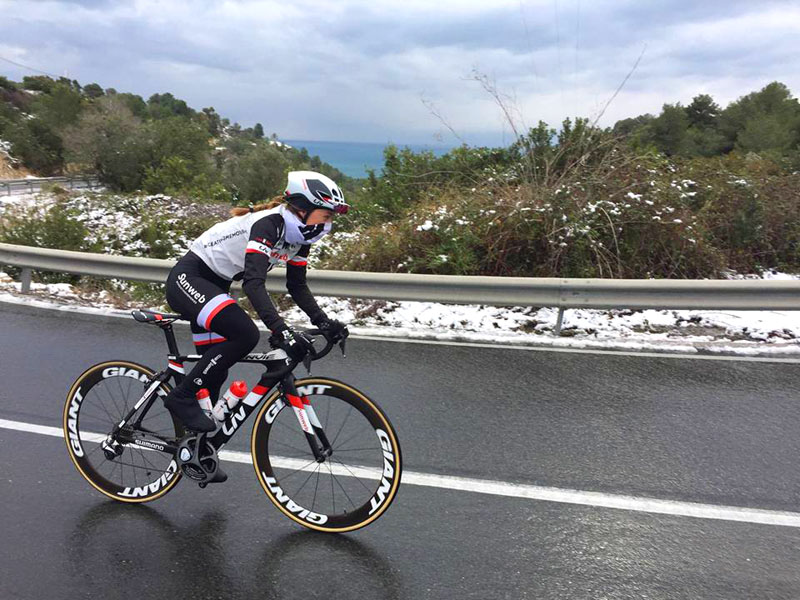 CC: Now that you have had a chance to spend some time with your new squad, what's it like? What are some of the things that stand out?

LK: There are six returning riders from last season, with five new riders joining the team. We have a great mix of young talent and experienced riders joining the team. Riders like Ellen van Dijk and Lucinda Brand bring a lot of experience to the team. I'm also excited to finally be racing with, rather than sprinting against, Coryn Rivera! When we race using everyone's strengths, I believe that Team Sunweb will be a force to be reckoned with on the Women's World Tour this season.

CC: Last season was a very strong one for you, maybe your best ever internationally. Can you talk about the season overall - highlights, why you think it was so strong?

LK: I would agree that 2016 was the strongest and most consistent season of my career, finishing 2nd overall on the World World Tour circuit certainly shows that. Last year I signed with a European based team, leading to changes in my training base, coaching, and racing schedule. It felt like a big risk taking on so many big changes, especially in an Olympic year, but luckily, embracing those changes helped me grow and improve as a rider.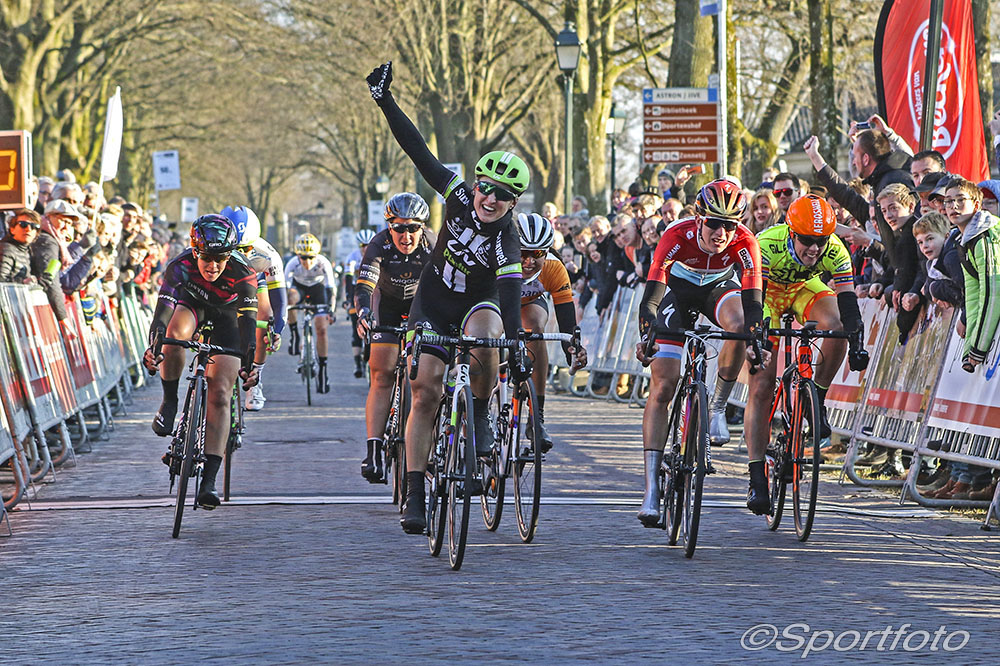 Winning Drentse Acht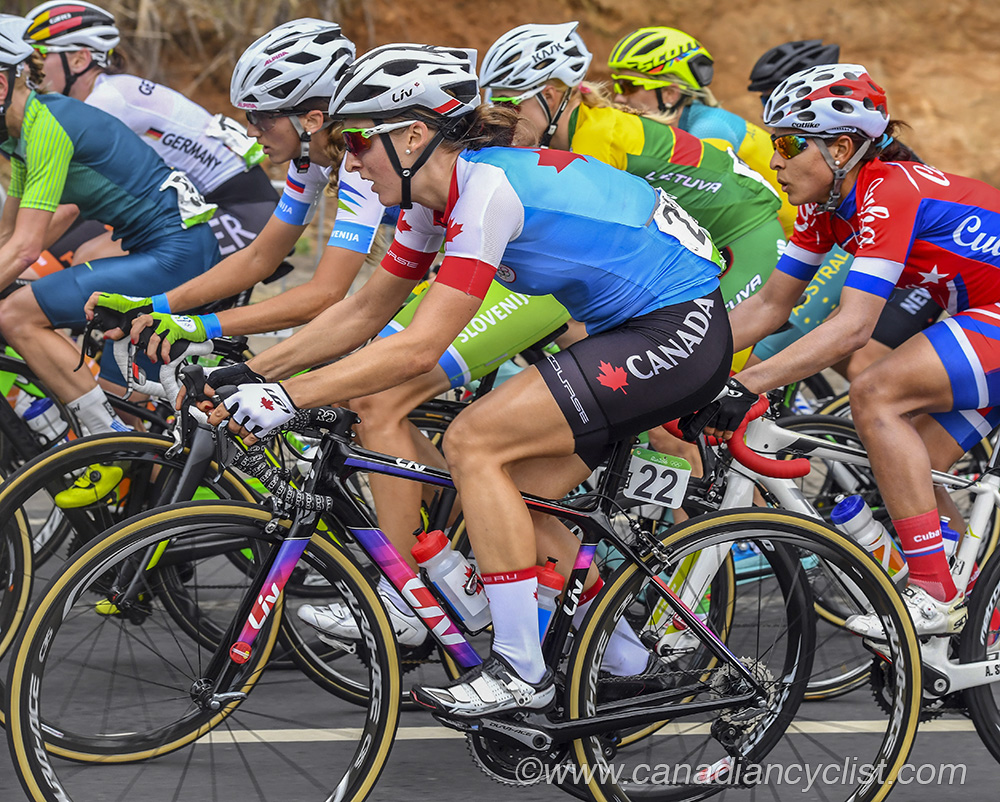 Rio Olympics
I enjoyed the challenge of living in a new country and competing in many new races. Liv-Plantur ended up being the perfect fit as a team for me, with the team's "Keep-Challenging" philosophy closely mirroring my personal approach to training, racing, and life in general. Success isn't just measured in terms of race results, but also in terms of taking initiative to improve yourself, the team and the sport in general.

Highlights from last season include winning my first European UCI race (Drentse Acht), winning my first World Tour race - the Giro prologue on Canada Day - and fulfilling my dream goal of representing Canada at the Olympics.

CC: What does your schedule look like this season, especially the early season with the loss of the Qatar Tour.

LK: With Qatar cancelled, it has pushed back the start of the season by a few weeks. My first race will be Het Nieuwsblad, followed by the early season Womens' World Tour races; Ronde van Drenthe, Binda, Gent-Wevelgem, and Flanders to begin with. I'm currently in Spain training until the season begins.

CC: Main goals for the season?

LK: Last year I was one of the most consistent riders in the peloton, and this season I hope to periodize my training a bit more to focus on specific races during the season. I'll be targeting some of the early season races, as a lot of the classics really suit my strengths as a rider. I'm especially excited for some of the new races on the Women's WT calendar, those being Amstel Gold race and Liege-Bastogne-Liege. The World championships in Bergen [Norway] will be a major focus point for the season.

CC: Canada is making a big push on the track - have you considered trying it? Maybe the Omnium?

LK: I did attend a few track camps back in 2014, but ultimately decided to stick to the road. Canada already has so many talented track riders, [and] I enjoy following their progress and success through out the season.

CC: When are we likely to see you racing in Canada this season?

LK: I will likely race the Grand Prix Cycliste Gatineau, and the National Championships in Ottawa, of course!