January 27/17 10:11 am - Cyclo-cross World Championships: Preview

Posted by Editoress on 01/27/17

For the first time since the 1968, the Cyclo-cross World Championships return to Luxembourg this weekend. The races take place in the extreme southwest corner of Luxembourg - so close to France that the road beside the course goes through a corner and, in the space of 300 metres you leave Luxembourg and enter France and then go back into Luxembourg as you exit the corner... It is also only a few kilometres from the Belgian border, so we can expect a huge fan turn out.
Competition begins Saturday with the Junior Men [11:00 am local/5:00 am EDT/2:00am PDT], the new Under-23 Women's category and the Elite Women. On Sunday the Under-23 Men [11:00 am local/5:00 am EDT/2:00am PDT] and Elite Men will race.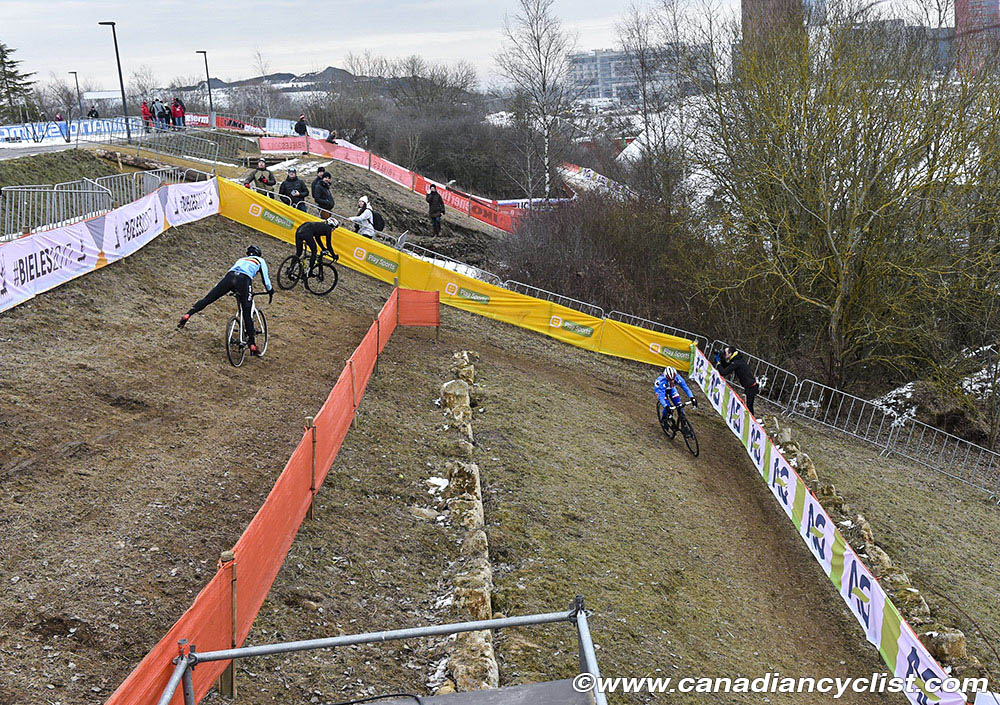 After starting on a straight paved section, the riders will enter the course proper just before the finishing straight after 350 metres of battling for the lead. The first half of the 3000 metre course is fast with a number of overpasses and bridges. Despite the weather warming up above freezing, the ground remains hard and the course is fast. In the second half of the course, the riders encounter a number of steep climbs and descents, with the final kilometre particularly challenging - a steep off camber climb followed by an equally steep off camber descent and then a final off camber climb to the finish straight.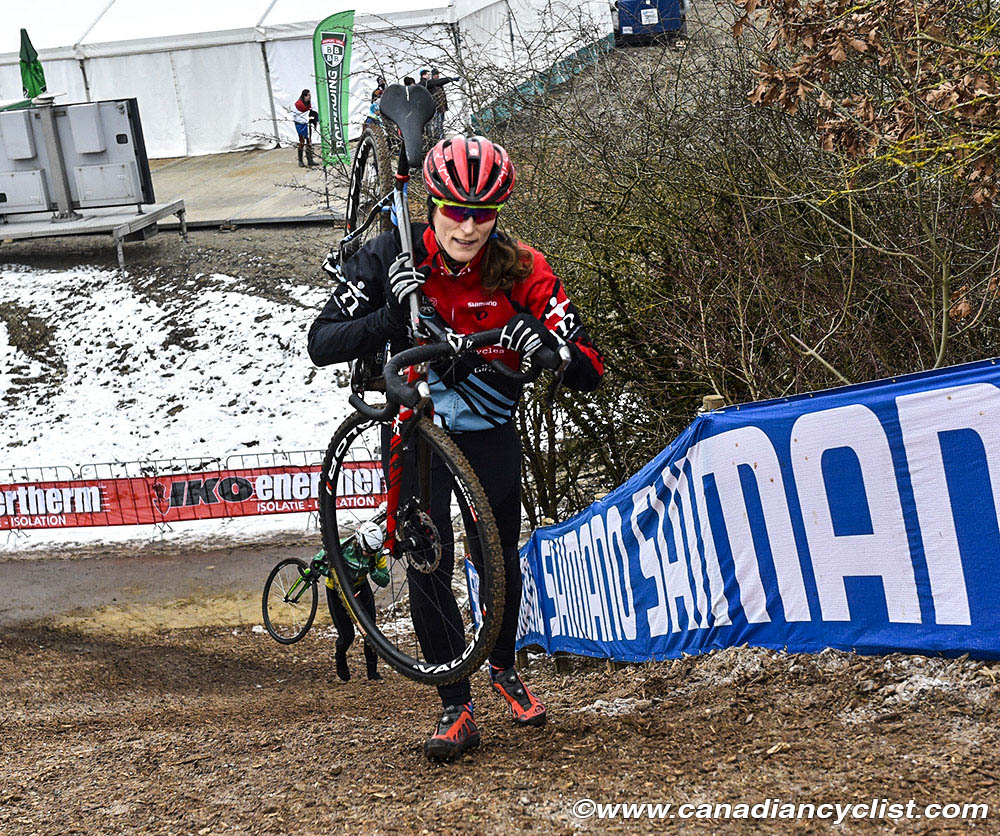 Mical Dyck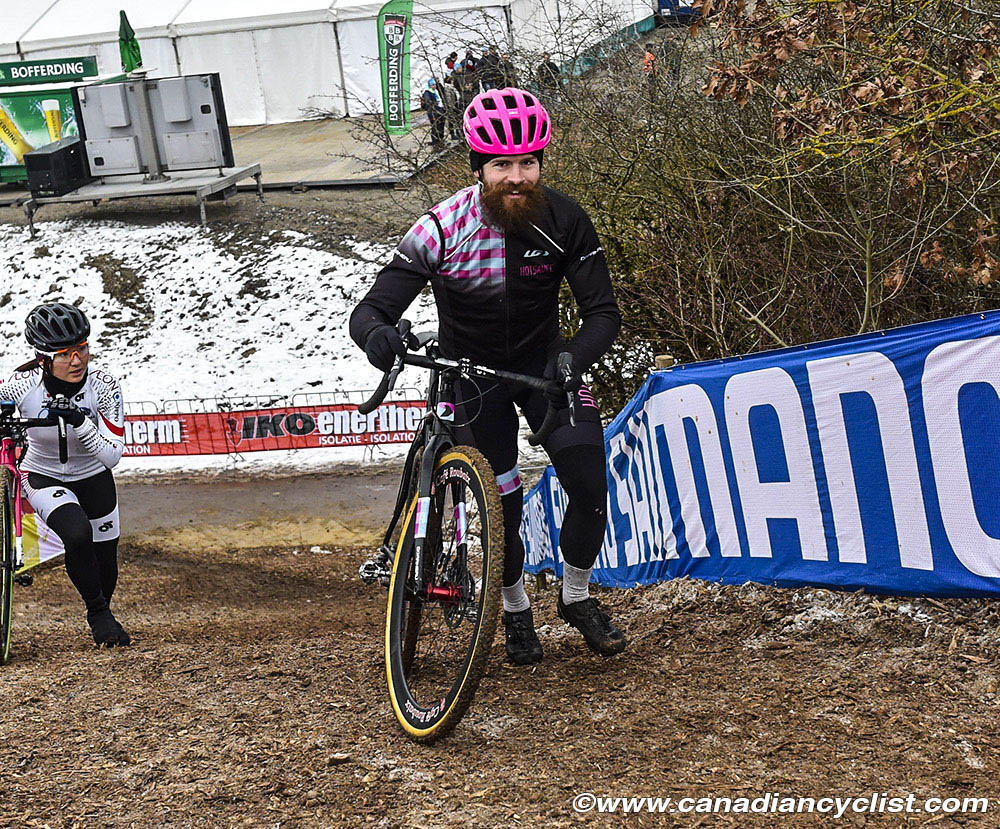 Mark McConnell
Canadian riders Mical Dyck and Mark McConnell both had praise for the course, calling it very demanding but fun.

The weather forecast is for a high of 6C on Saturday with some sun, and 4C on Sunday with cloudy conditions.

Canada has 11 riders in total racing - 3 Junior Men, 1 U23 Woman, 1 U23 Man, 3 Elite Women and 3 Elite Men.

Gunnar Holmgren (Orillia, ON) Junior Men
Brody Sanderson (Orillia, ON) Junior Men
Noah Simms (Barrie, ON) Junior Men
Ruby West (Dundas, ON) U23 Women
Trevor O'Donnell (Barrie, ON) U23 Men
Mical Dyck (Victoria, BC) Elite Women
Cindy Montambault (Val-David, QC) Elite Women
Maghalie Rochette (St-Jerome, QC) Elite Women
Jeremy Martin (Quebec City, QC) Elite Men
Mark McConnell (Calgary, AB) Elite Men
Michael Van den Ham (Edmonton, AB) Elite Men