February 10/17 9:22 am - Global Relay Bridge-the-Gap Program Announces 2017 Roster & 4-year Extension

Posted by Editoress on 02/10/17

Following a successful fourth year, which saw another four of its riders graduate to the professional ranks, the Global Relay Bridge the Gap (GRBTG) board is pleased to announce that the program has been extended for another four years by Global Relay and will support its biggest class ever in 2017.

With Nigel Elsay, Alex Cataford, Ben Perry, and Annie Foreman-Mackey having earned spots on professional cycling teams, and several other riders becoming alumni, GRBTG will welcome 14 new riders in 2017, for a record-sized class of 33 riders (17 men and 16 women) from across Canada. The Fund will also continue to support grassroots cycling development initiatives by providing several youth cycling clubs across Canada with financial and coaching support.

The Bridge the Gap fund was a created by Vancouver tech leader Global Relay in November 2012, with the support of current and former Canadian cycling professionals Svein Tuft (Orica-Scott), Ryan Anderson (Direct Energie), Will Routley, Erinne Willock and Andrew Pinfold. The Fund's mission is "To facilitate the advancement of aspiring Canadian Olympic road cyclists through mentorship, coaching, and financial support."

Bridge the Gap Director Andrew Pinfold said the future looks bright for cycling in Canada, thanks to the investment companies like Global Relay are making in supporting the country's best up-and-coming athletes and bolstering youth programs and initiatives.

"I want to thank Global Relay for continuing to support this important program for another four years," said Pinfold. "In 2012, they took a chance and invested in our ideas about how to progress cycling in Canada. I am proud of the success and progress that we have been a part of since then and I am excited about what is to come."

GRBTG's accomplishments since 2012 include:

• Helped 23 cyclists secure spots and a living wage on professional trade teams.
• Had three GRBTG-funded riders named to the 2016 Canadian Olympic team.
• Established a formal GRBTG-Cycling Canada partnership, which helped raise Canada's international road cycling ranking dramatically, and helped us qualify near record numbers of elite and U23 men riders at the World Championships.
• Formalized an Athlete Mentorship Program.
• Established a Trade Team Consultation Program to help Canadian teams work better with athletes.
• Established and coordinating BC Youth Superweek, a series of high-profile, high-exposure youth races that kick off many of BC Superweek stages in Delta, Gastown, Burnaby, Port Coquitlam and White Rock.
• Established a Canadian Youth Club Seeding Grant and education program that makes an upstream impact on road cycling in Canada, so can help clubs "fill" and "bridge the gap."
• Established the Canadian Youth Club Leaders Network to connect established and upstart growth-oriented development clubs across Canada.
• Established a system to collect donations and issue tax receipts for individual and corporate donors to the fund.
• Diversified our funders and grew funding by 30%, with significant contributions from Sylvain Adams and the Prospera Valley Fondo.
• Operated lean, with over 90% of fund donations going directly to athlete support.

"We have been very impressed by the work Bridge the Gap has done to advance cycling in Canada during the past four years and we are excited to extend our support to 2020," said Global Relay CEO Warren Roy. "Over the years, it's been a thrill to watch so many of the Fund's athletes advance their careers and achieve fantastic results. As a company, to help so many up-and-coming Canadian riders work towards their dreams is important for us as one of the biggest supporters of competitive cycling in Canada. We're committed to helping people reach their potential and wish all our riders the best of luck in 2017."

Changes at the Board
After four years of serving the board, Will Routley is stepping down from his role and now becomes a member of the Fund's advisory council. GRBTG thanks Will for his tireless service and for being instrumental in establishing the Fund. In his place steps Kevin Field. Kevin has more than 25 years' experience in cycling, which includes consulting, marketing and sport management roles with teams and organizations such as Optum Pro Cycling p/b Kelly Benefits Strategies, Team SpiderTech Powered by C10, Slipstream Sports, Trek-Livestrong Cycling Team and Symmetrics Professional Cycling Team. He is also one of only four Canadians certified by the Union Cycliste Internationale (UCI) as a Professional Sports Director.

Ellen Watters
The board was deeply saddened by the passing of Ellen Watters, one of Canada's most promising cyclists, whose aggressive and tenacious riding style, along with her reputation as a fantastic individual, convinced the board to make her a Fund-supported rider in 2017. Unfortunately, we won't get to see how far Ellen's talent and dedication would have taken her. Moving forward, the Board will endeavour to honour Ellen's memory by specifically supporting a rider with the similar characteristics to Ellen, a talented late bloomer in the sport.
Ellen Watters at the 2016 Chrono Gatineau

Youth Programs and Initiatives
The fund continues to seek opportunities to work upstream and develop youth cycling in Canada. In 2015, the fund launched its youth club seeding program, which provides two-year grants to fledgling youth cycling clubs aimed at establishing club sustainability and coaching development. The long-term goal of the program is to boost and sustain the number of youth meaningfully involved in competitive cycling. For 2017, BTG is pleased to announce the following clubs as recipients of seeding grants:

Ottawa Bicycle Club (Ottawa, ON)
Ukon Echelon Cycling (Whitehorse, YK)
Team Kallisto-FCV p/b Toyo Tires (London, ON)
Red Devils Cycling Academy (Kelowna, BC)

The Fund is also excited to announce that it will provide a two-year grant to help establish a youth stage races in Western Canada. GRBTG is pleased to support the Hayman Classic, a youth cycling stage race in Penticton, BC (June 9-11). The event will cater to U15 Boys and Girls, U17 Boys and Girls, and U19 Girls. The fund sees the establishment of this race as an important investment in the development of cycling nationally. As part of its commitment to support racing opportunities for youth, GRBTG also will again coordinate the BC Youth Superweek in Series.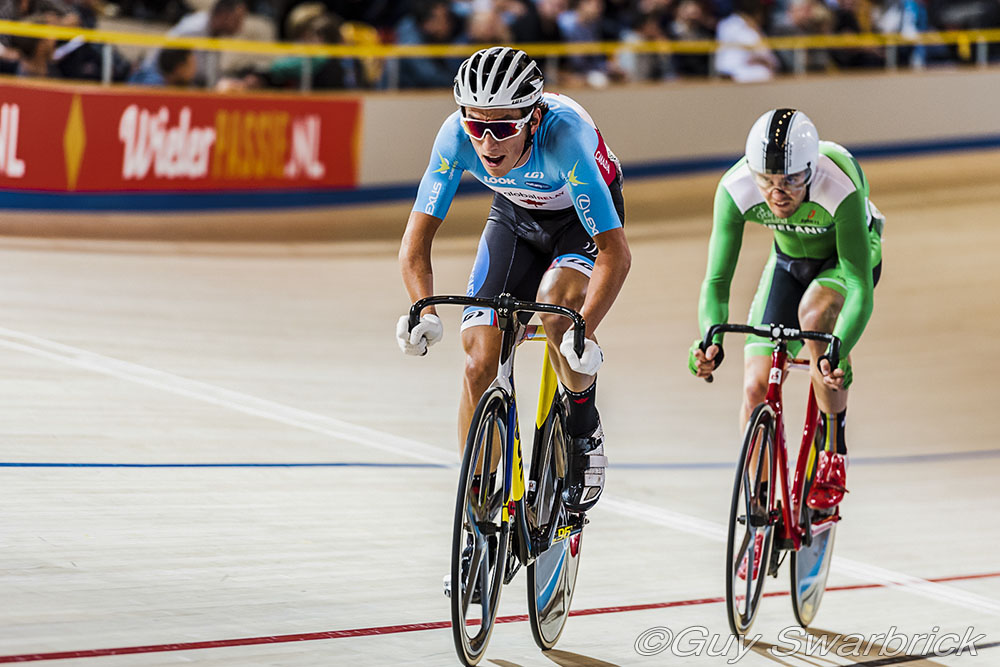 Adam Jamieson

Jordann Jones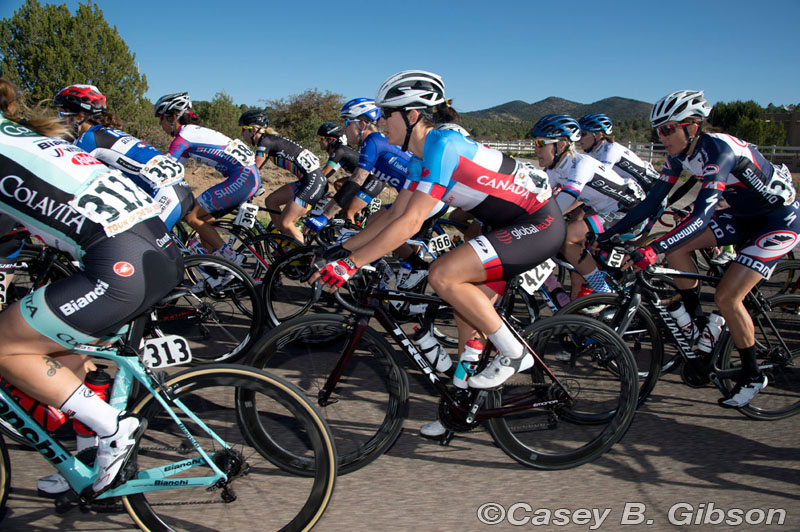 Sara Bergen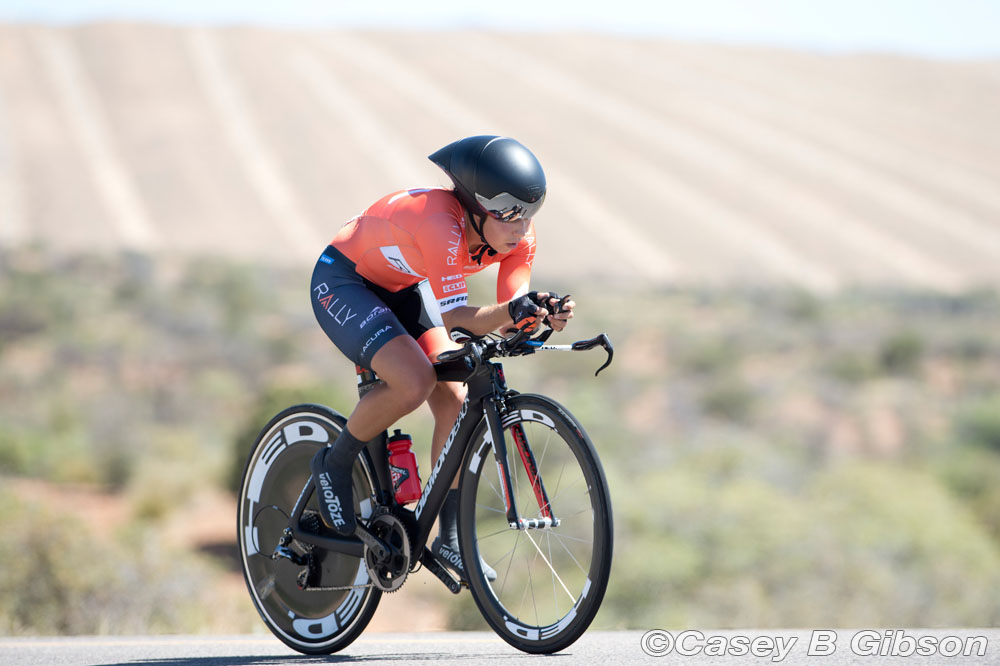 Catherine Ouellette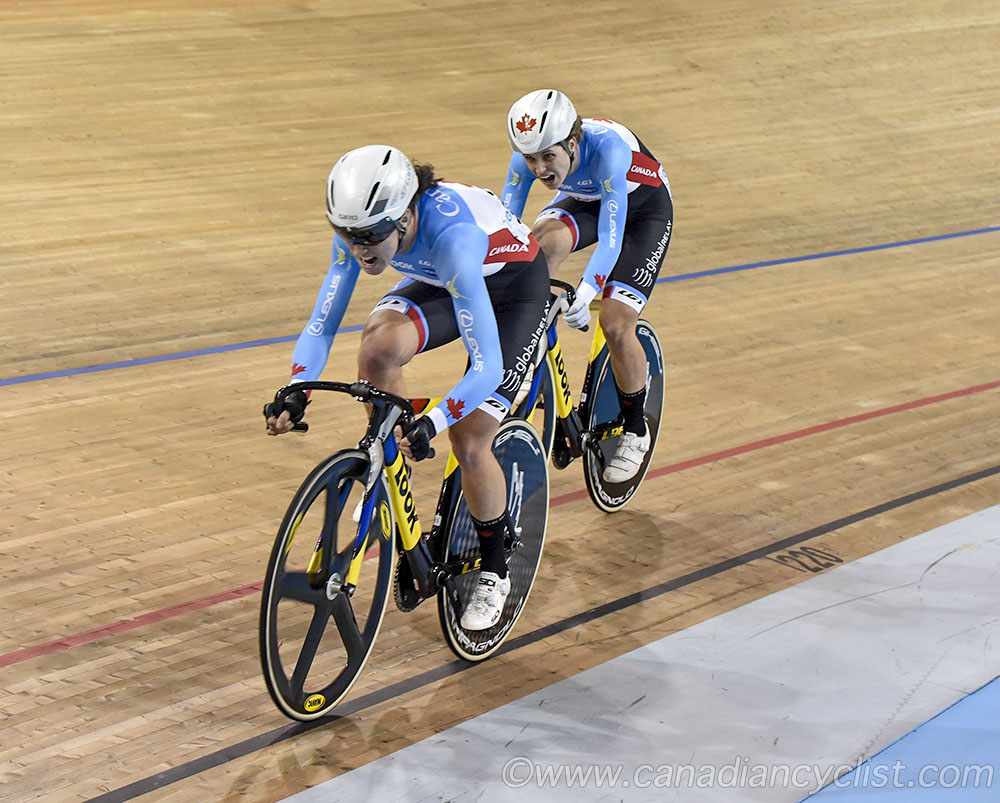 Kinley Gibson and Ariane Bonhomme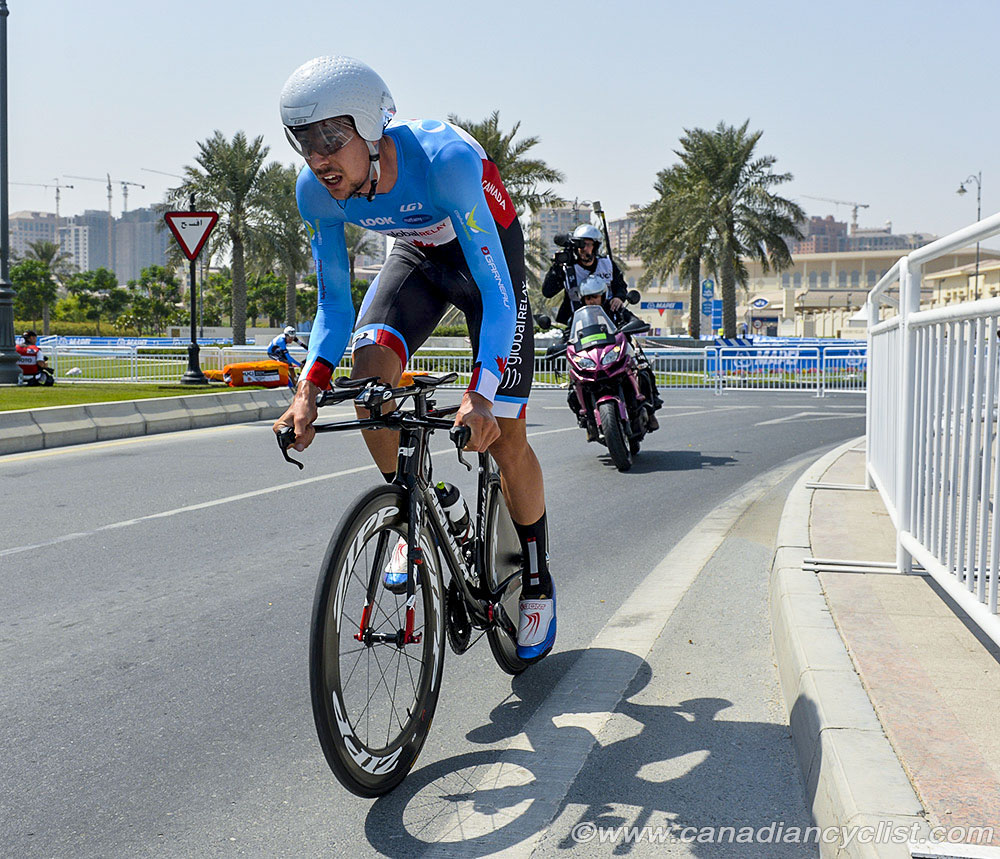 Sean Mackinnon
2017 Global Relay Bridge-the-Gap Roster
| | | |
| --- | --- | --- |
| Adam Jamieson | Barrie, ON | An Post ChainReaction |
| Adam Roberge | Prévost, QC | Silber Pro Cycling |
| Alec Cowan | Calgary, AB | Silber Pro Cycling |
| Alison Jackson | Vermilion, AB | Bepink-Cogeas Pro Cycling |
| Alizée Brien | Val-David, QC | TBA |
| Anika Todd | Victoria, BC | Team RedTruck |
| Ariane Bonhomme | Gatineau, QC | The Cyclery-OPUS |
| Catherine Ouellette | St-Lambert, QC | The Cyclery-OPUS |
| Conor O'Brien | Ottawa, ON | Team H&R Block |
| Danick Vandale | Winnipeg, MB | Silber Pro Cycling |
| Derek Gee | Osgoode, ON | RaceClean / NextGen MTE |
| Edward Walsh | Halifax, NS | Team RaceClean |
| Elliott Doyle | St-Gédéon, QC | GARNEAU-QUÉBECOR |
| Emeliah Harvie | Banff, AB | TBA |
| Emily Flynn | Winchester, ON | The Cyclery-OPUS |
| Gabby Traxler | Calgary, AB | Trek Red Truck Racing |
| Gabrielle Pilote-Fortin | St Augustin de Desmaure, QC | Cervelo-Bigla Pro Cycling |
| Gillian Ellsay | Courtenay, BC | Team Colavita-Bianchi |
| Jack Burke | Squamish, BC | Aevolo Pro cycling team |
| Jordan Cheyne | Kelowna, BC | Jelly Belly p/b Maxxis |
| Jordann Jones | Jerseyville, ON | Team NCCH p/b Morning Glory |
| Katherine Maine | Ottawa, ON | Rally Pro Cycling |
| Kinley Gibson | Edmonton, AB | The Cyclery-OPUS |
| Laurent Gervais | Lorraine, QC | Aevolo Pro cycling team |
| Lex Albrecht | Montreal, QC | Tibco–Silicon Valley Bank |
| Matthew Staples | Oro-Medonte, ON | Team H&R Block |
| Nickolas Zukowsky | Ste-Lucie des Laurentides, QC | Silber Pro Cycling |
| Oliver Evans | Winnipeg, MB | Team H&R Block |
| Pier-André Côté | Saint-Henri de Lévis, QC | Silber Pro Cycling |
| Sara Bergen | Vancouver, BC | Rally Pro Cycling |
| Sara Giovannetti | Mississauga, ON | The Cyclery-OPUS |
| Sara Poidevin | Canmore, AB | Rally Pro Cycling |
| Sean Mackinnon | Hamilton, ON | An Post ChainReaction |


Bridge the Gap Professional Alumni
| | | |
| --- | --- | --- |
| Adam de Vos | Victoria, BC | Rally Pro Cycling |
| Alex Cataford | Ottawa, ON | Team UnitedHealthCare |
| Annie Ewart | Victoria, BC | Retired |
| Annie Foreman-Mackey | Kingston ON | Team TWENTY20 |
| Bailey McKnight | Calgary, AB | Retired |
| Benjamin Perry | St. Catharines, ON | The Cycling Academy |
| Denise Ramsden | Yellowknife, NT | Retired |
| Garrett Mcleod | Wolfville, NS | Retired |
| Joelle Numainville | Laval, QC | Cylance Pro Cycling |
| Kris Dahl | Calgary, AB | Rally Pro Cycling |
| Leah Kirchmann | Winnipeg, MB | Team Sunweb |
| Matteo Dal-Cin | Ottawa, ON | Rally Pro Cycling |
| Nigel Elsay | Courtenay, BC | Silber Pro Cycling |
| Stuart Wight | Riverview, NB | Retired |
| Travis Samuel | Peterborough, ON | Team H&R Block |