March 28/17 13:42 pm - Canadian Cyclist Best Bike Shop - Hammer City Cycle

Posted by Editoress on 03/28/17

One of the first time winners for the Canadian Cyclist Best Bike Shops Awards of 2016 was Hammer City Cycle in Hamilton, Ontario. We stopped in to visit Hammer City this week and meet with owner Jason Copple. [see Daily News for all the winners - 2016 Canadian Cyclist Best Bike Shops - The Winners].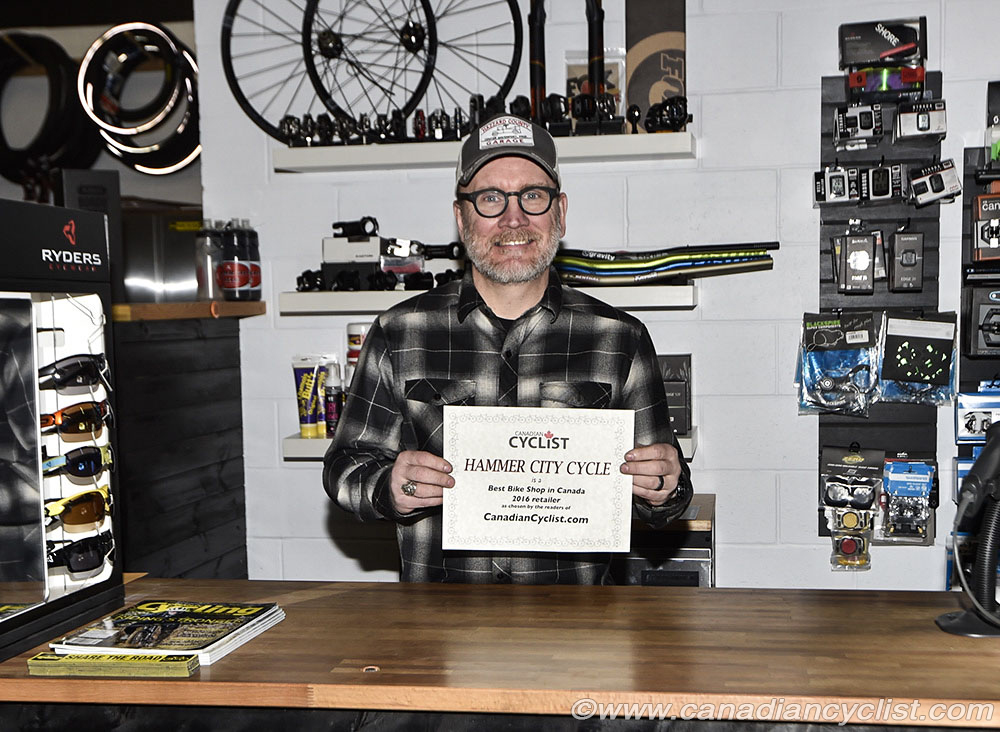 Hammer City owner Jason Copple - a first time Canadian Cyclist Best Bike Shop
Jason says he has been interested in bikes since the 1970s, when he pushed a broom at a local shop as a kid. He worked over the years at many local shops as a mechanic and manager before opening his own shop in 2011.

The shop is on Hamilton Mountain, on top of the Niagara Escarpment, at the back of a small mall that fronts onto Upper James Street. It is an industrial type of space, with nice high ceilings and a feeling of openness. Lots of cycling-related posters and images hang on the walls, as well as bikes.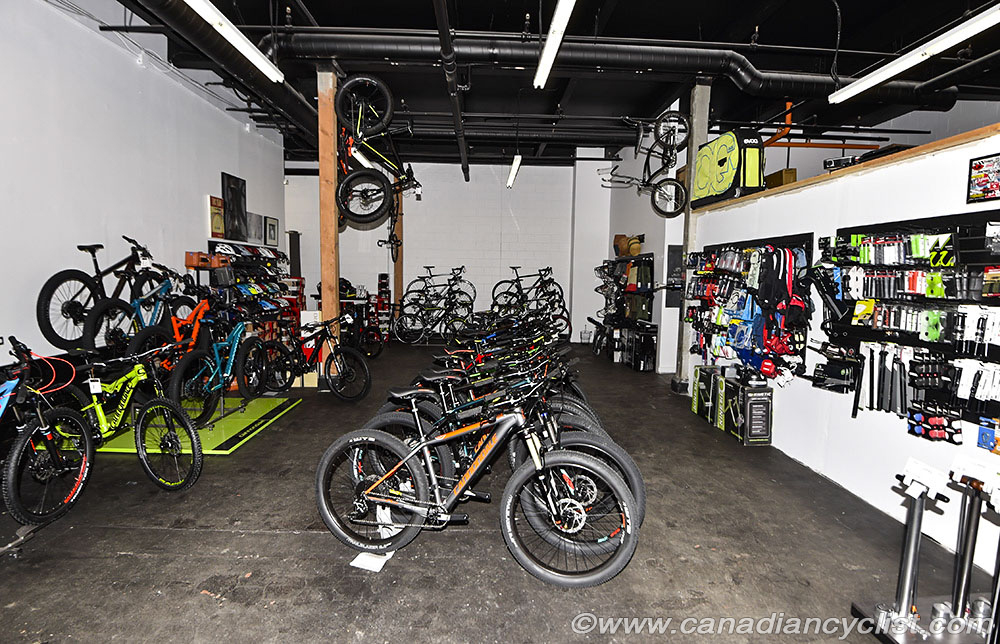 A clean and open space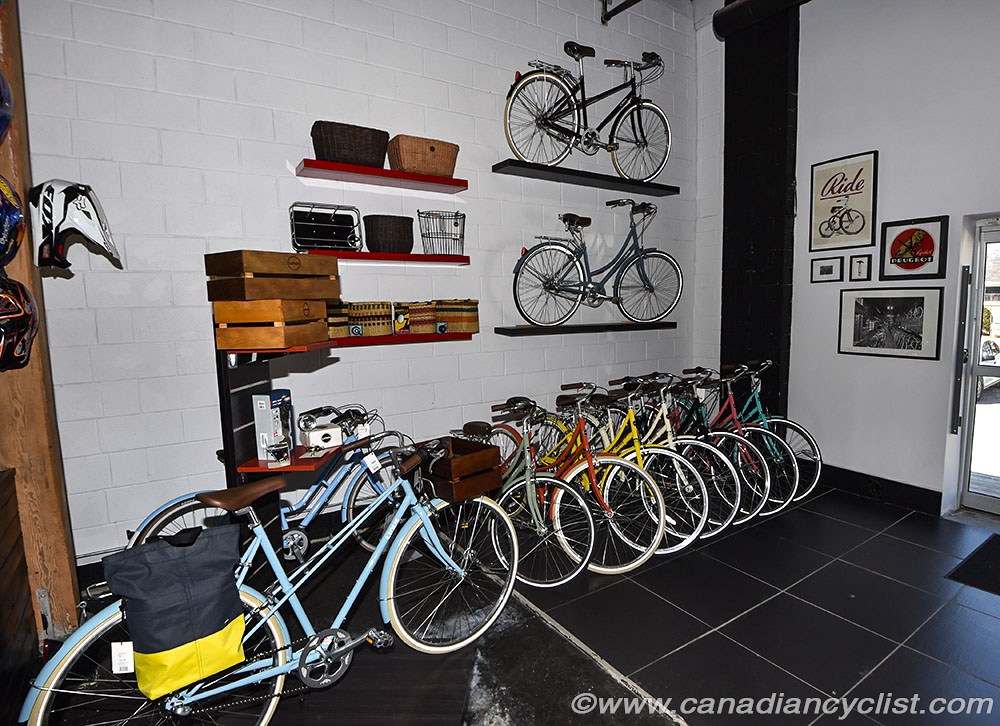 Hammer City is having success with the Linus urban bike line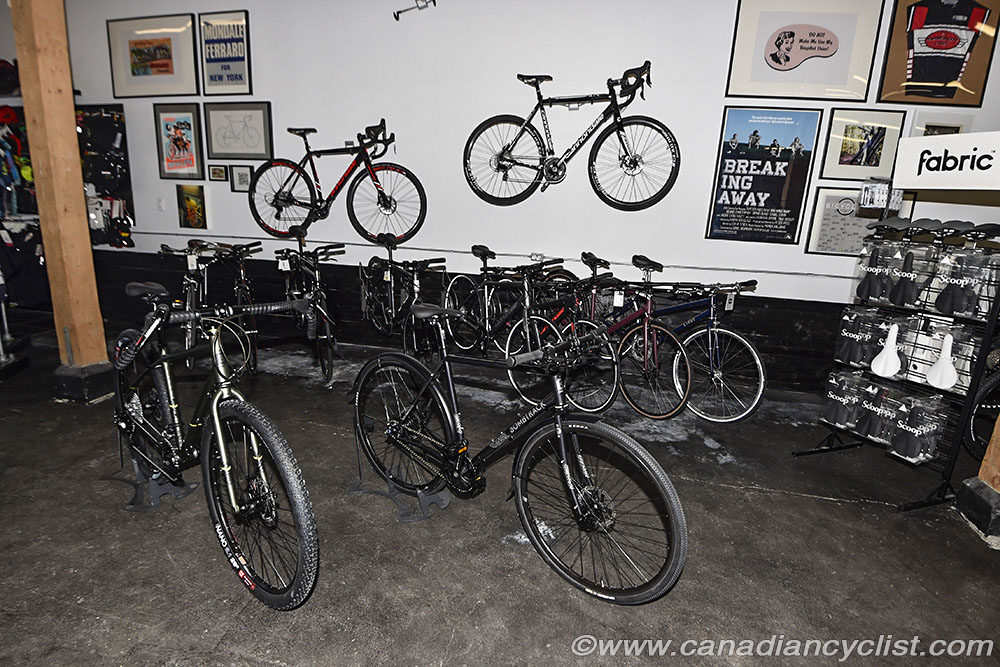 While Hammer City is primarily a mountain bike shop they do carry some gravel and road bikes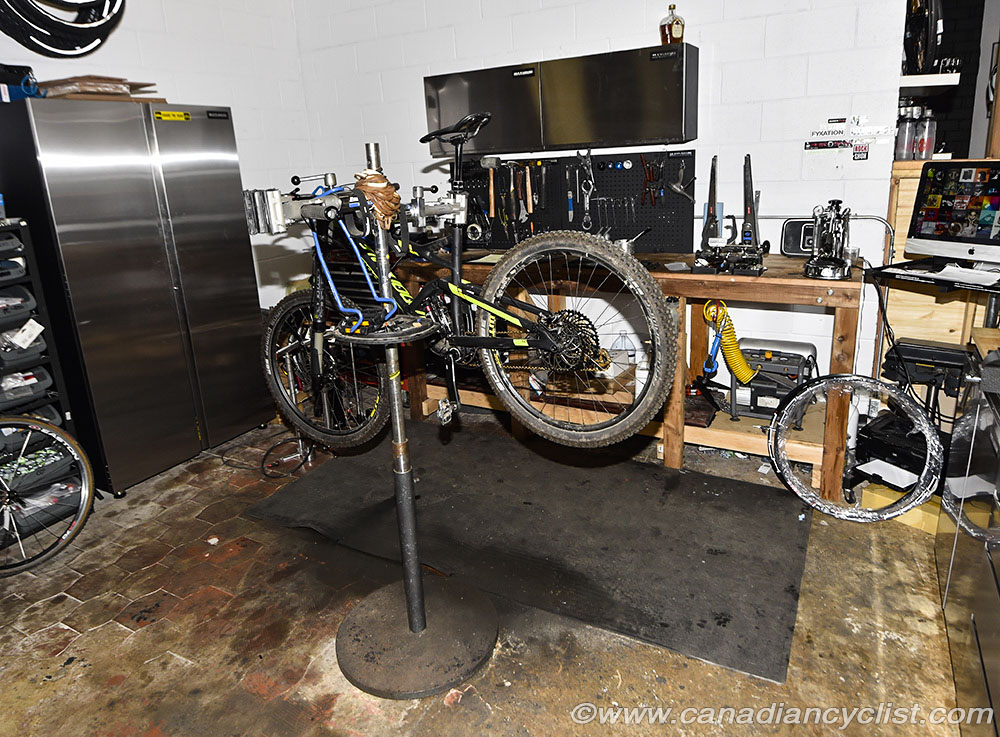 Workshop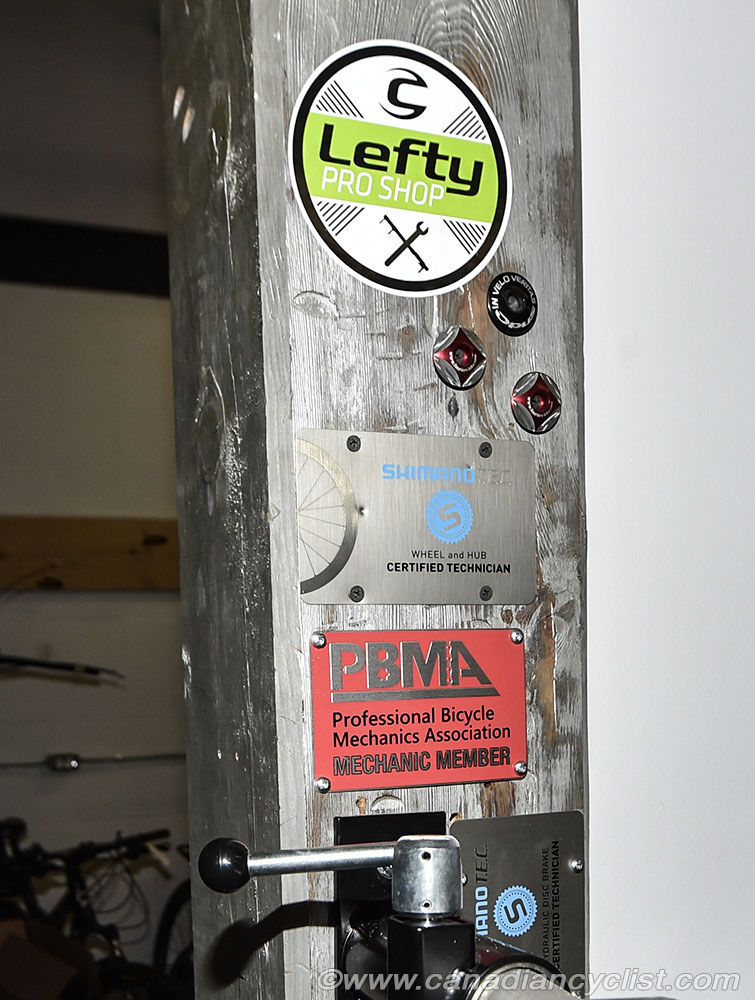 Comments about Jason often talked about his abilities as a mechanic
Hammer City is primarily a mountain bike shop, since that is Copple's background, however, he does carry a good selection of road bikes 'for mountain bikers who want to do some road training'. His primary bike brands are Cannondale and Scott, but he also stocks Opus, Pivot and Linus, the Dutch city bikes.

Jason is also heavily involved in the local cycling community, sitting on the Hamilton Cycling Committee, which has been instrumental in expanding cycling infrastructure.

Voter Comments:

• Courteous, professional, honest advice/direction without attitude or hard sell and the best, most knowledgeable service centre in the area. It's also a really cool space.

• Service to die for.

• Great service, a friendly, knowledgable, helpful owner and increasingly a community hub for cyclists of all stripes!

• It is a family owned shop that provides impeccable customer service. They consistently go above and beyond to offer their customers outstanding products and Jason has a knowledge of bikes that compares to no other.

• Only bike shop I've ever had to go to. Service is always great, he gives you an honest opinion and is a nice guy.

This is type of loyalty is a testament to Jason.

Congratulations to Hammer City Cycle, one of our Canadian Cyclist Best Bike Shops of 2016!