April 8/17 13:27 pm - Registration is Open for the 2017 Hayman Classic (B.C.)

Posted by Editoress on 04/8/17

Preparations are now well advanced for the 2017 edition of the Hayman Classic, a youth stage race that is quickly making its mark as a top event for up-and-coming Canadian cyclists.
Registration is open, sponsors are on board and new jerseys are in production for the three days of racing that will run June 9th to 11th in the mountains of British Columbia's Okanagan Valley.

Chief organizer and former Olympian Ron Hayman says he has heard from many teams in Western Canada and several more from Ontario, a development he describes as great news for the event.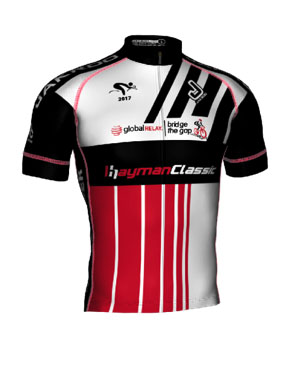 One of the goals of the Hayman Classic is to establish itself as a springboard for emerging talent. To this end, Hayman says he is in early talks with Cycling Canada to add the event to the national calendar, a designation that would make it an important stepping stone to the national team.

This year's edition of the Hayman Classic will feature four events over three days: a hill climb on the morning of June 9th; a circuit race on a motorsport speedway on the afternoon of June 9th; a criterium on the afternoon of June 10th; and a road race on the morning of June 11th.

In addition to the winners of each event, the times in all four will be combined to establish a winner in general classification. This is what makes the Hayman Classic a stage race and sets it apart from other youth races.

Experienced riders who would like to move up an age category for the Hayman Classic are encouraged to do so, but not at the last minute. "They must do it at least three weeks in advance," says Hayman.

The application form for an age upgrade is available on the Hayman Classic website - www.haymanclassic.ca. Also on the website are details on race events, venues, travel, accommodation and how to contact race organizers.