April 12/17 21:08 pm - Nominations Open for Canadian Cycling Hall of Fame

Posted by Editoress on 04/12/17

The Canadian Cycling Hall of Fame Selection Committee is inviting nominations from the cycling community for consideration for induction to the Class of 2017 at the annual Hall of Fame Luncheon which will be held Sunday, October 1, 2017 in Milton, Ontario. The Hall of Fame celebrations will once again be held in conjunction with Cycling Canada's annual Legends Ride presented by Lexus.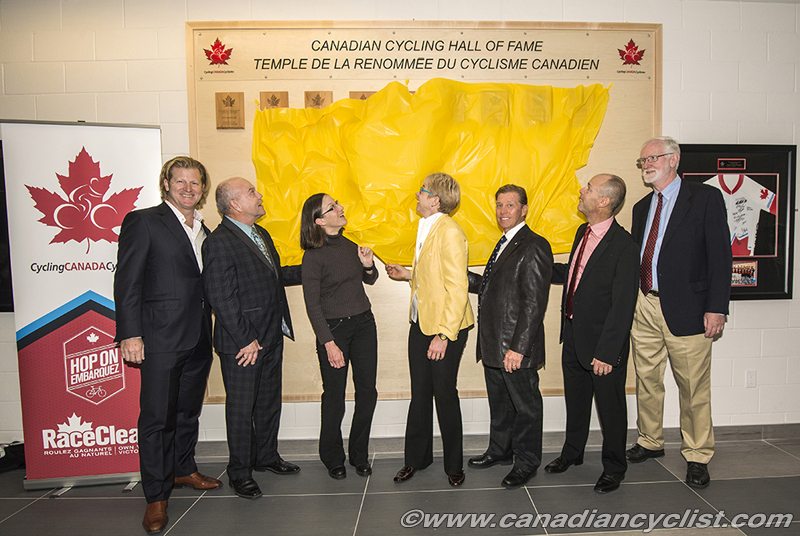 The 2015 inductees unveil their plaques: Curt Harnett, Marc Lemay, Alison Sydor, Lori-Ann Muenzer, Gordon Singleton, Steve Bauer, Bill Peden (son of Torchy Peden)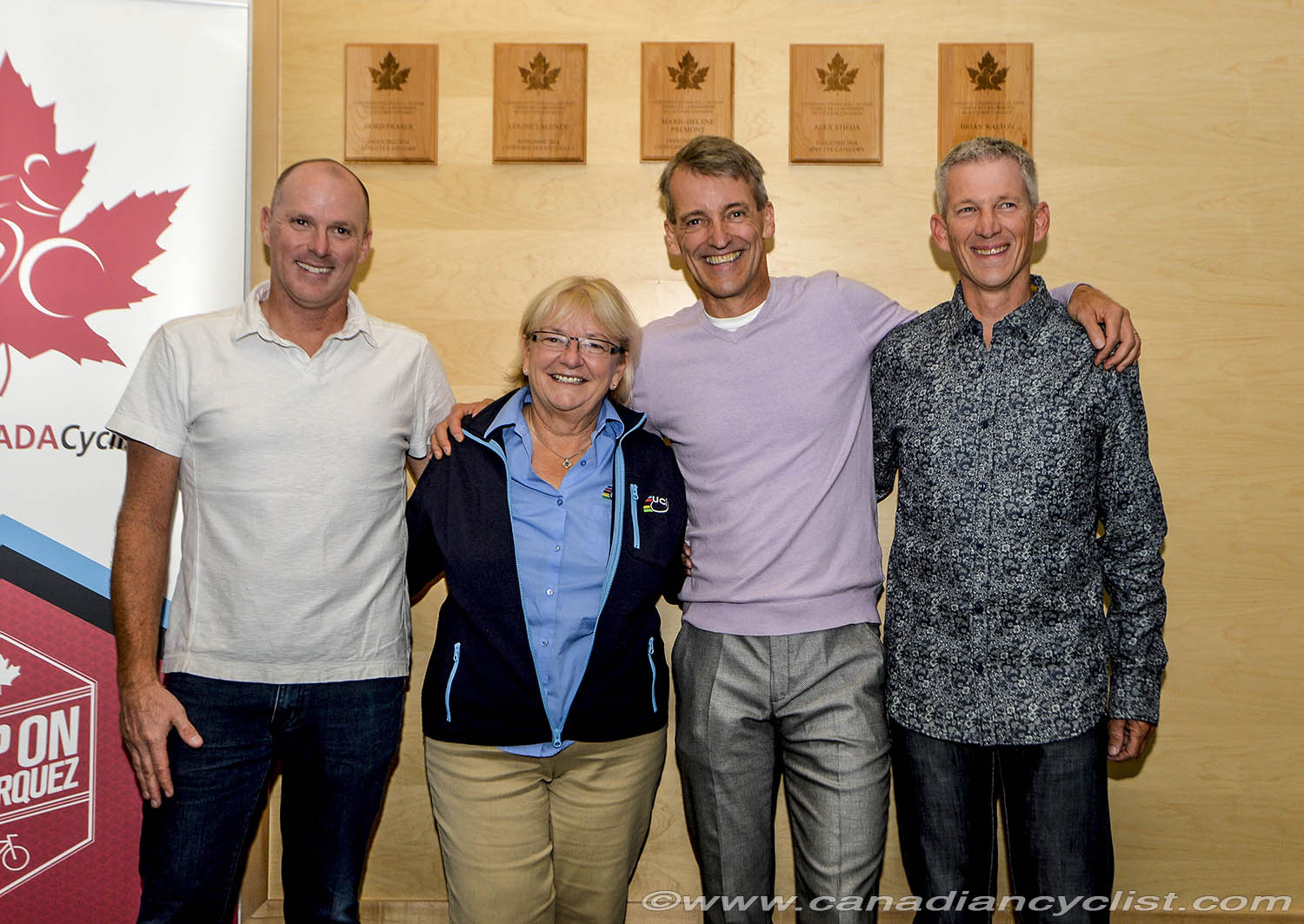 2016 Inductees: Gord Fraser, Louise Lalonde, Alex Stieda, Brian Walton
Established in 2015, the Canadian Cycling Hall of Fame recognizes outstanding achievement and contribution to cycling racing in or for Canada. There are currently two categories of membership in the Canadian Cycling Hall of Fame; Athletes and Builders. At present, sixteen members have been inducted to the Hall of Fame; fourteen athletes and two builders that were selected in 2015 and 2016.

The Nomination Forms must be completed and submitted no later than May 26, 2017. Successful nominees will be notified by June 12, 2017. Unsuccessful nominations will be kept for consideration for the following years' nomination up to a maximum of three additional years.