April 28/17 10:22 am - Try Track Cycling at the Burnaby Velodrome Open House (B.C.)

Posted by Editoress on 04/28/17

Have you ever thought about trying out your legs on the velodrome? Now is your chance! Burnaby Velodrome's annual open house is coming up, May 13th and 14th.

Instructors and mechanic will help you through your first session of track cycling. The best part is, it's completely free! These sessions fill up fast, so don't wait to sign up.

BVC will have their instructors and mechanic on site to help you through the first class. Every year they introduce up to two hundred riders to the track during the weekend.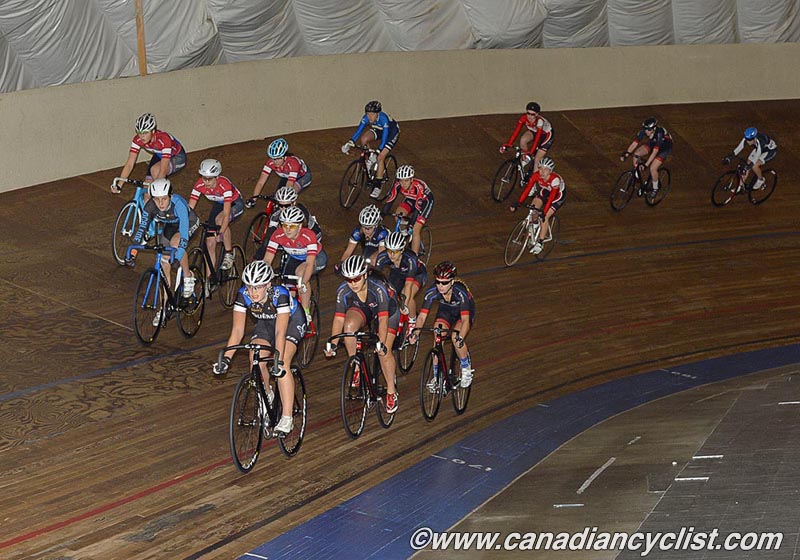 Sessions will run Saturday at 9:30 am-11 am, 11:30 am-1 pm, and 2 pm-3:30 pm. Sessions on Sunday will run 10 am-11:30 pm, 12:30 pm-2 pm.

The session includes:

• your bike
• instructors
• use of the facility
• pedals (if you don't have cycling shoes and pedals of your own)
• helmets (if you don't have your own - sizes are limited so please email with the size you want when registering)

Classes will be limited to a maximum of 16 riders. This is for safety and to give each person maximum ride time.

No experience is needed to register! Everyone is welcome, regardless of ability. The track is a very friendly environment that allows for riders of all ages, genders, and abilities levels to ride. Burnaby Velodrome instructors have taught children as young as 8 years old up to seniors well past their 60s and everyone in between. That said, this event is best for adults, as kids under 19 are allowed to do three sessions free any Monday and Wednesday.

To register, email rachel@burnabyvelodrome.ca with the following information:

• Full name
• Size of bike required or height if unsure.
• Whether you require flat pedals, or if you have your own.
• Do you require a helmet, if so what size do you need?
• Which session do you wish to register for?

Sessions will fill up fast so please don't hesitate to get your name in!

Burnaby Velodrome Club