May 4/17 13:52 pm - Cycling Canada Hires Strategic Road Consultant

Posted by Editoress on 05/4/17

The post-Olympic year is a time for Cycling Canada to take stock and look at opportunities to improve performance and raise the profile of cycling in Canada outside of targeted Olympic disciplines.

Road cycling represents one such opportunity. It is an important and accessible entry point for the general public to participate in cycling and professional road cycling has the largest international fan base and the highest media profile of all cycling sports. Having Canadians in the highest echelons of road cycling as well as a robust development pipeline is of great importance for Cycling Canada. That said, generating funding for road programs via Cycling Canada's public funding partners continues to be a challenge.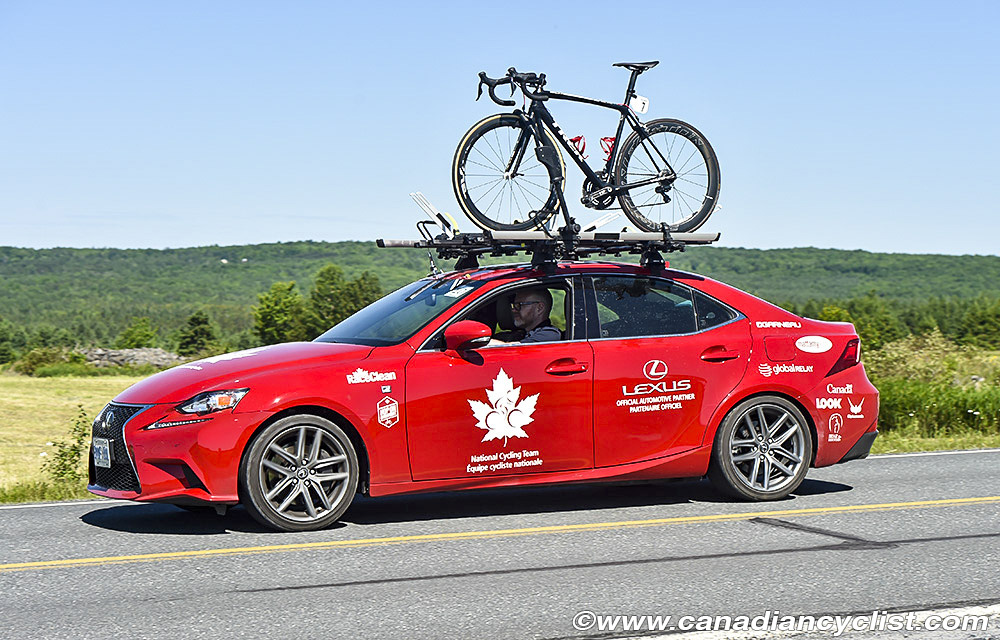 2016 Tour de Beauce Team Canada director Kevin Field
Recognizing the importance of Road to its broader strategic imperatives, Cycling Canada is addressing the challenge by hiring Kevin Field in the newly created role of Strategic Road Consultant. Over the last decade Kevin has led numerous road trade teams and has been influential in mentoring many of Canada's top road athletes.

In his recent capacity as Cycling Canada's Road Manager Kevin helped foster alignment between Canadian athletes, their professional teams and Cycling Canada's road and track programs. In the past two years Canada has seen significant progress in this area, sending its largest ever teams to the UCI Road World Championships in 2015 in Richmond as well as in Doha in 2016. Improving Canada's World Championships quotas has led to consistent improvement in results, most recently with Ryan Roth posting a 15th place finish at the 2016 event in Qatar, Canada's best finish in the elite men's road race in 13 years.

Over the past decade Kevin has also helped to bring forward significant funding to support road programs in Canada. Kevin's experience will be an asset to the organization as it continues to establish new and stronger commercial opportunities and partnerships. Working alongside CEO Pierre Lafontaine and Marketing Director Matthew Jeffries, Kevin will help to architect and implement Cycling Canada's business engagement platforms. Outside of cycling, Kevin has founded four companies, most recently co-founding the sports nutrition company The Feed in 2013.

"Few people in Canada have Kevin's grasp for all aspects of road cycling, particularly from the sport technical, business and political dimensions," said Cycling Canada CEO Pierre Lafontaine. "Kevin stands out as one of these rare assets in our system. He has been instrumental in assisting many of our top riders earn berths on the World Tour circuit and he is held in high regard amongst our top athletes, as well as by Canadian business leaders who have invested in the sport over the past 20 years."

"I'm excited about this expanded role with Cycling Canada," said Field. "I think there is a huge opportunity to bring more business value to the organization and better support to our road athletes. Canada's approach to road is ripe for innovation and this year we'll do two things. First, continue to build on the success we've established in the past two years at the World Championships. Second, look at tearing our approach to the sport back down to the studs, how we work with our community, athletes and private teams. We'll have a new approach to road from 2018 onward and this year will be about laying the foundation for that."

Kevin will be based out of Cycling Canada's head office in Ottawa. He can be reached at kevin.field@cyclingcanada.ca.