May 11/17 18:02 pm - Our Cityride Launches in Vancouver This Summer

Posted by Editoress on 05/11/17

This summer, Our Cityride will launch its inaugural mass participation ride and festival on Saturday, August 19th, in Vancouver, BC.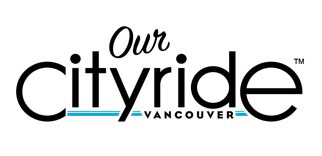 Co-Founders Charmaine Crooks and Mark Ernsting created the vision to bring Our Cityride into cities around the world in order to bring communities together while promoting cycling as a fun activity and a means to empower people.

"As Our Cityride co-founders, Mark and I are excited to bring our vision of an inclusive community-focused ride and festival to life right in the heart of the City," said Charmaine Crooks.

Our Cityride is is also dedicated to give back to local communities says Mark Ernsting, "We look forward to supporting local initiatives and community programs to make an impact 365-days a year."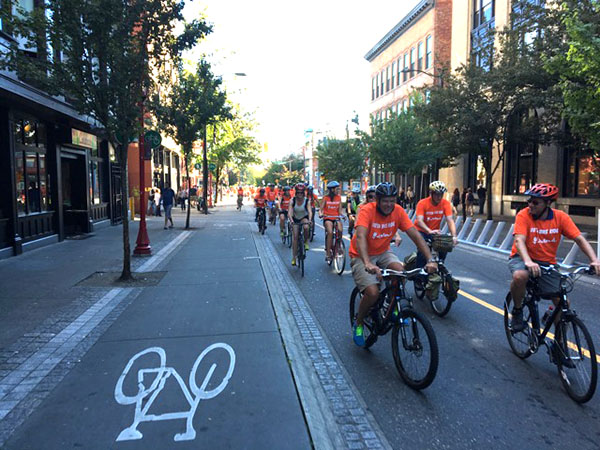 Our Cityride is partnering with the City of Vancouver, Vancouver Parks Board and other stakeholders to ensure that the non competitive, family-friendly ride and festival, will be a showpiece event for Vancouver, BC. It is an opportunity for the City of Vancouver to showcase this ride internationally as they join other like-minded cities around the world in hosting a mass participation ride.

"The City of Vancouver is committed to making cycling accessible for people of all ages and abilities, and Our Cityride provides a fun, inclusive, and family-friendly space to celebrate and encourage active living. We're excited to join cities like Montreal and London with our very own mass-participation ride, and I'm looking forward to seeing this new signature summer event grow in the years to come," said Gregor Robertson, Mayor of Vancouver.

Participants of all ages will experience cycling through several communities and pass key local landmarks, including Gastown and Stanley Park, that will be among of the most memorable portions of the ride. "Some of the best bike rides in the world are right here in our downtown parks, especially Stanley Park. We are delighted to support this first celebration of cycling and community. I'll see you at Our Cityride," said Michael Wiebe, Park Board Chair.

One prominent feature of the event will be the Our Cityride International group ride, presented by the Netherlands. "The Dutch Consulate in Vancouver are delighted that Our Cityride is on, and we'll do our utmost to help make it a success. We are mobilizing the Dutch community in the greater Vancouver area to participate and we are working with our colleagues from other Consulates to give Our Cityride an International flavour. We believe bikes are the future for cities," stated Gert Heijkoop, Consulate General of the Netherlands.

David Lam Park in Yaletown will be the festival venue with a main entertainment stage showcasing local talent, a kids zone with obstacle courses and learn to ride activities, an expo zone, a beer garden and a bike valet. The festival will open at 3pm and the ride will start at 5pm on Pacific Blvd. next to the park, with the festival celebrations continuing until 9pm. The official course will be announced in the coming weeks.

Cycling BC is encouraged by this move by the City of Vancouver to create an opportunity for families to engage in cycling in a fun, safe environment. "We are looking forward to supporting the event," said Cycling BC's Executive Director, Erin Waugh.

The aim of Our Cityride is to showcase the values and benefits of cycling for all ages and abilities, as a fun activity or as part of one's daily lifestyle.

For more information on Our Cityride, please visit www.ourcityride.com;. If you wish to become involved as a volunteer or partner in the event, send your request to info@ourcityride.com.
Press release