May 17/17 19:51 pm - Circuit Gilles-Villeneuve To Open for Cyclists this Summer

Posted by Editoress on 05/17/17

After initial worries that the Gilles-Villeneuve auto circuit in Montreal would not be open to cyclists this summer, significant gains were made last week. After the first meeting of the advisory committee set up to find a solution to the closure of the Gilles-Villeneuve circuit scheduled for May 8th (postponed to May 15th) until September 4th, the Société du parc jean-Drapeau (SPJD) agreed to maintain access to the highly visited cyclist site for a further 41 days during the summer months.

Last Wednesday (May 10th), Louis Barbeau (Quebec Federation of Cycling Sports), Jean-François Pronovost (Vélo Québec), Marie-Ève Sullivan (Triathlon Québec), Marc-Antoine Ducharme (The Grand Challenge Pierre Lavoie), Amélie Dubé (City of Montreal), Ionut Munteanu (Société de Transport de Montréal) and three representatives of the Société du parc Jean-Drapeau (SPJD) participated in discussions led by Patrick Léveillé (SDJP), under the observation of Marc-André Gadoury (city councilor and chairman of the advisory committee on bicycles - Ville de Montréal).

At the end of the discussions, the SDPJ indicated that changes would be made to the closing schedule of the Gilles-Villeneuve circuit. On Friday (May 15th), SPJD confirmed that cyclists, pedestrians and skaters would have access to almost the entire circuit (except the hairpin) for 41 days, subject to the programming schedule. Several concerts are scheduled and the track would be closed during setup, teardown and the events.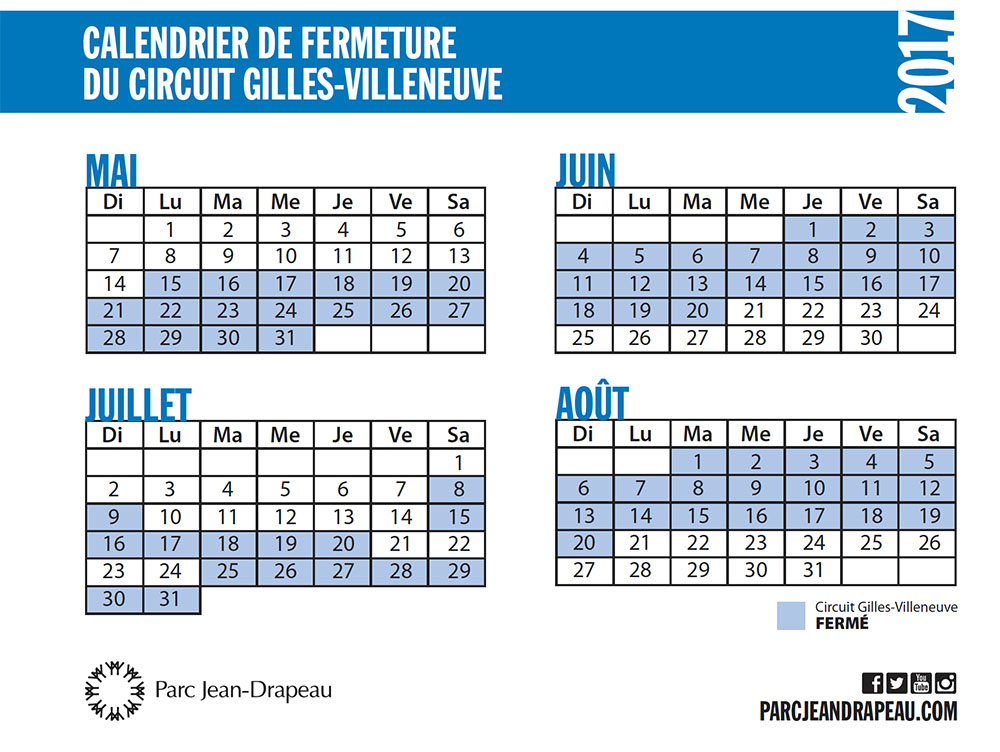 "In the circumstances, we estimate that this is the maximum that cyclists could obtain during the period from June 21st to September 4th. Of course, cyclists, like all other users of the circuit, will have to be very careful to avoid any incidents / accidents, given the high level of activity during this period," said FQSC general manager Louis Barbeau.

"I would also like to take this opportunity to thank all those involved in this matter, as well as the organizations and their representatives who supported us in these efforts," he added.
FQSC