May 23/17 8:36 am - Registration Open for Overdrive Race & Relay Series (Ontario)

Posted by Editoress on 05/23/17

The Overdrive Race and Relay Series is back for 2017 with the first of three event dates at Canadian Tire Motorsport Park coming up soon. Roadies, triathletes/duathletes and recumbents will all be part of a busy overnight event on the Bomanville, Ontario track Saturday, June 10th.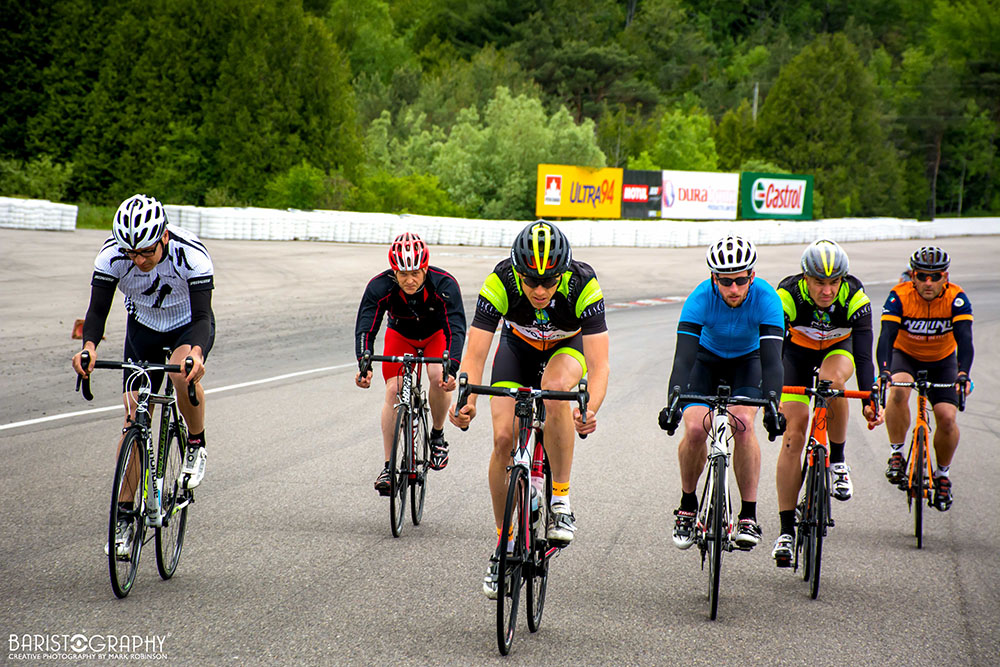 This event caters to both serious endurance riders who want to go it alone over 6 or 12 hours, as well as more amateur riders competing in relay teams of 2, 4, or 8 people. Their are two challenges for riders at this event: the time of day the race runs and the track itself.

Start time is 6 p.m. and the finish is at 6 a.m., and the second challenge is simply the gradient of the track. With an estimated 60m elevation change per lap, this 4km road circuit will see even the most average rider facing speeds of up to 70km heading into the famous off-camber Corner Two.

Teams have the option of setting up their own pit area in pit lane where they can exchange riders, refuel and or have a quick rest during the event. For the inaugural year, teams can be made up of any combination ages (over 19) and gender.

"This idea came to me a few years ago when I noticed that mountain bikers have no shortage of endurance racing opportunities, but there was little for road cyclists. With the ever-growing pressure and stresses between cyclists and cars, I thought it would be a great place to ride/race knowing there are no stop signs, wet white paint, railway crossings, cars or angry country dogs to contend with," says organizer Derrick McKay.

"We are hoping to attract a nice combination of riders, amateur and serious on all three bike types. We have been in communication with RAAM and are intending on applying to have this event serve as a qualifying event in 2018."

"The grand prix circuit is an incredible track to race on. It offers everything a rider could want: elevation changes, speed and lots of protection from the wind simply because of the course's layout and location. The track sits very low in comparison to the surrounding area."

Registration is being managed by CCN bikes and can be found at www.overdriveraceandrelayseries.com.